In my last article on the impacts of COVID-19 in Tanzania, I was able to shed light on stories of women entrepreneurs in Arusha, Zanzibar and Mwanza, and the impact the pandemic had on their business. Undisclosed stories that needed to be well addressed came to light. Shadowing my stories however, were issues of teenage pregnancy, early marriages and sex tourism.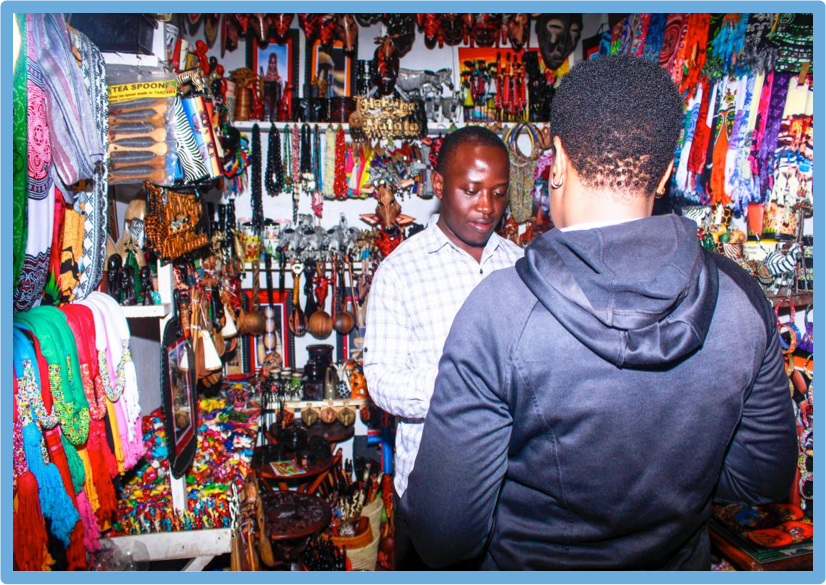 Mama Doreen narrating her story. Photo credit: Shaibu Mbaraka for Andariya.
When COVID-19 intensified in Tanzania last year and led to the closure of schools for three months between March and July of 2020, the effect on young girls was insurmountable. It was recorded that more than 200 girls became pregnant during this time, as reported in Tanzanian forums. According to Tanzanian policies, these girls were not eligible to go back to school - a ban that was finally lifted in April 2020, but its implementation left many suspicious it will rectify the damage done after decades of the ban. The effects of such discriminating, stigmatizing and long-serving policies compounded with the COVID-19 realities were disastrous.
Mama Doreen (42), an entrepreneur selling carvings and handmade crafts in the Masaai market in Arusha, narrated the events that led to her daughter's pregnancy during the pandemic. She told us "When the schools were closed, I asked my daughter to help with the business here. There were no tourists and business had stopped. My daughter had to help so I could engage in other activities; selling fruits and cereals to earn daily income. When she stayed at the shop, she could sell nothing for a long time, but things were a bit well when [the late] President Magufuli assured us that he will not close the borders. Henceforth, the tourists will keep coming into the country. We had hope and waited for their arrival. Luckily, at a certain time, tourists came in Arusha in a few numbers and it is during this time when my Doreen got pregnant".
Mama Doreen's daughter had asked to go to Ngorongoro to sell their products, as she heard that there were a lot of tourists there compared to Arusha. She was allowed to go, but when she returned, Mama Doreen discovered the pregnancy. When asked about who impregnated her, the daughter could only mumble and never gave straight answers. She is now at home with her three months old baby. Mama Doreen laments that her daughter cannot go back to school according to out-dated state policies (sparking more interest in whether the lifting of the ban was implemented). She hopes that in the future, she will help her study at VETA (Vocational Training and Education Authority in Tanzania), so she can at least have certain skills for livelihood.
Sex Tourism
Women entrepreneurs working in hospitality and tourism suffered a great deal during the pandemic, and many opted for transactional sex to get money and survive the harsh economic realities of the pandemic.
Mariana Temu, the female artist at Viavia; a famous art gallery in Arusha, which tourists frequent often to buy arts, had this to say on the matter "there was a time when a certain flow of touristscame, especially when advertisements [ran] to welcome them in Tanzania. It caused most of us [the entrepreneurs] to come back in business. Some of the female entrepreneurs were bankrupt, so they were ready to do 'more than business' with tourists in order to stand and come back on their feet. It was a challenging time."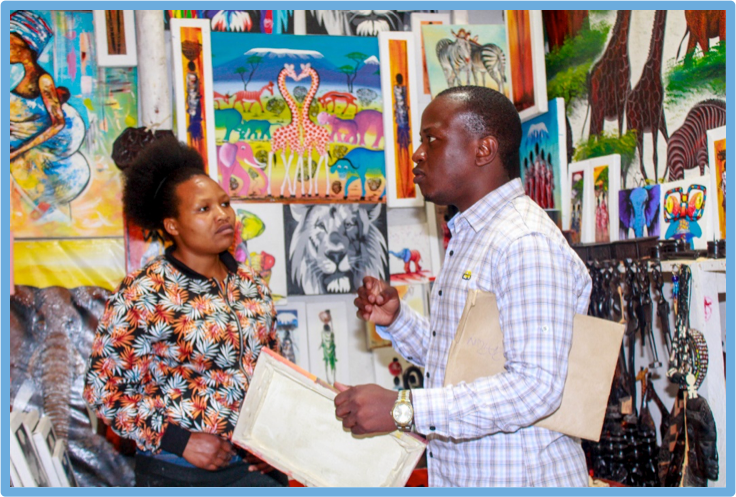 Mariana Mushi, Female artist at Viavia Arusha; Photo credit: Shaibu Mbaraka for Andariya.
Similar stories from Zanzibar were disclosed to me, reporting it during a time when there was an influx of many tourists from Russia. According to the statistics, Zanzibar was receiving more than 300 tourists per day during the peak time. Fat-hiya Abdul-Hamid; the tour guide and excursion planner at Hotel Verde, Zanzibar shared her recollections during the time,"among the places that continued to receive tourists even after COVID–19 is Zanzibar. According to the Zanzibar Tourism Statistical Release on April 2021, Zanzibar rose from receiving 15 tourists from Russia in April 2020 to 20,393 in March 2021 and 5,127 in April 2021. The tourists were received day and night. The Russians were unlike the other tourists from Europe; they were not adhering well to the culture of Zanzibar. This caused the government to hold tour guides accountable, so that their licenses could be revoked if they allow [non-culturally accepted behavior] to happen. This was a result of the complains that were given to the government on the [disturbing issues] that went on during the Holy Month of Ramadan."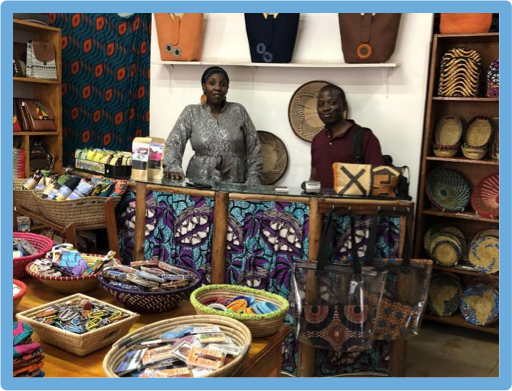 Madam Ashura in Stone town Zanzibar. Photo credit: Mwanaid Shafi for Andariya.
The situation was aggravated when tourists offered cash for sex, and they could pay handsomely to engage in sexual activities. Madam Ashura; a woman selling coffee and handicrafts said that many tourists approached her with sexual offers. She said that she had to open another business (Mama Lishe; street food vendor) during the COVID-19 era in order for her to survive. She confirmed that there were women in the market whom opted for transactional sex to put food on the table.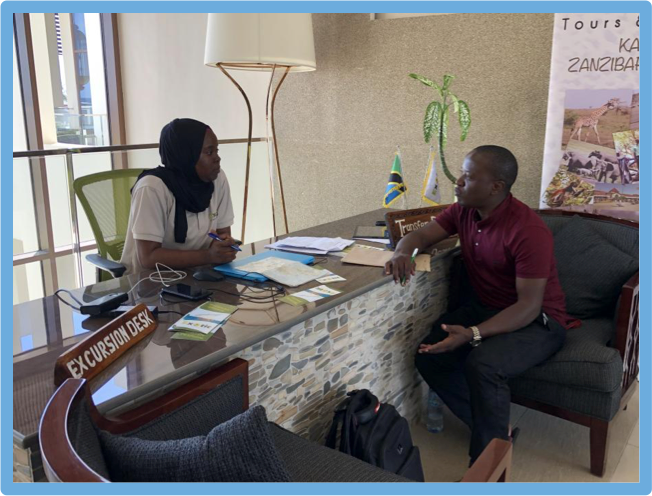 Fat-hiya explaining what is happening to tourism during the COVID-19 pandemic in Zanzibar. Photo credit: Mwanaidi Shafi for Andariya.
Communities will continue to endure and find ways to survive, but the societal ramifications need to be addressed to help those who suffered psychologically and physiologically during the pandemic, especially women who are vulnerable to the shocks caused by the pandemic. The government has already received 1 million COVID-19 vaccines from USA under the COVAX program to be administered to Tanzanians. Moreover, the Tanzanian Government has already set aside 31 billion Tanzanian shilling for vaccine procurement in hopes to reach at least 11 million Tanzanians.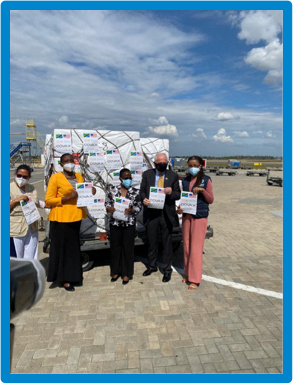 Discriminatory policies in Tanzania had a drastic impact on the many girls and women who are facing harsh realities brought to life during the pandemic. The Ministry of Education and Vocational Training is working on guidelines that help girls who were unable to continue their education through alternative pathway programs, allowing them access to vocational education after they have given birth. The activists and the NGOs are still advocating for girls to go back to school after the ban was lifted, but the road will be long to effect implementation to the far corners of the country after decades of the ban's effect.
This article is part of a series on COVID-19's impact in the East Africa region supported by WAN-IFRA Women in News, Social Impact Reporting Initiative.