With the COVID19 pandemic still surging in Sudan, convincing a bigger margin of the population on taking precautions through observing the set standards of procedure (SOPs) and vaccination has been an uphill task.
According to the Sudanese Ministry of Health, vaccination reached approximately 68,068 individuals in the capital Khartoum, this number is divided into 20,735 who took AstraZeneca, 13,281 Pfizer, 33,463 Johnson, and 589 Sinopharma. Which indicates that until the vaccine reaches most of the target audience it will be difficult to distribute the third dose in Sudan.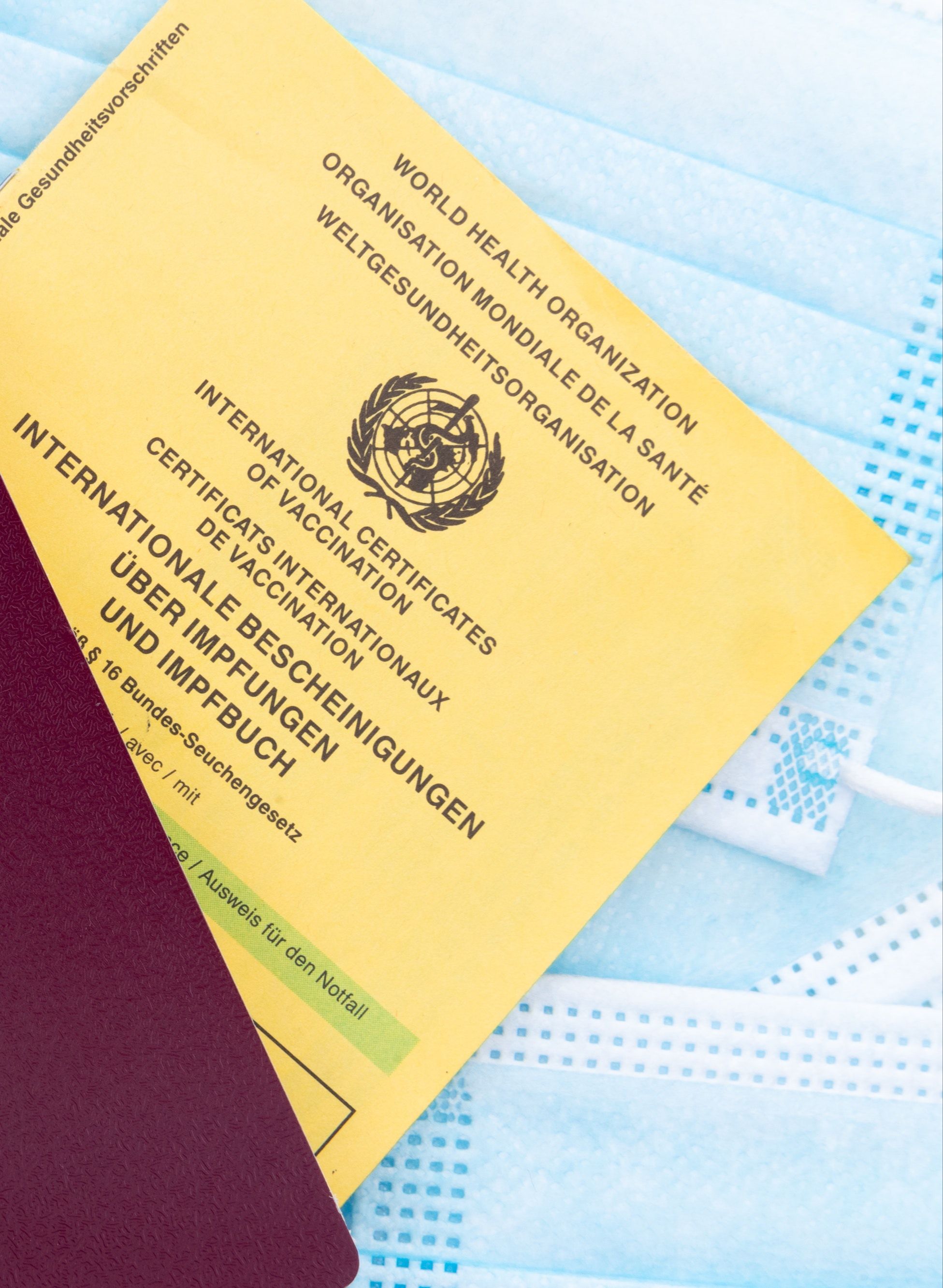 A copy of a vaccination card given to citizens who have received full COVID19 vaccines doses
Booster shots are recommended for compromised groups or individuals that might not be protected by merely taking one shot of Johnson and Johnson or two shots of the other types of vaccines. When one's immunity weakens over time or when it does not hold up as expected against different variants, then a booster shot is required.
Introduction of booster shots
In October 2021, the World Health Organization recommended that immunocompromised people be given an additional dose of the COVID-19 vaccine, due to their higher risk of breakthrough infections after standard immunization. The Strategic Advisory Group of Experts on immunization said the additional dose should be offered as part of an extended primary series. They argued that these individuals are "less likely to respond adequately to vaccination following a standard primary vaccine series and are at high risk of severe COVID-19 disease".
Booster shots are available for everyone aged 16 and over and some children aged 12 to 15, and people above 50 who have had a second dose of the vaccine at least 3 months back.
The bigger question that arises here is: when does the immunity start to decline? The answer is two months for the Johnson & Johnson vaccine and five for Pfizer and Moderna, especially with the presence of the delta and omicron variants.
3rd dose uptake in Sudan
In Sudan, the country is still working on covering the compulsory two doses, with recent vaccination campaigns facilitated by the Federal Ministry of Health highlighting that the country is moving closer to bridging the gap.
There are also differences in opinion on the booster dose, with some groups advocating for the third dose as another shield against the virus, while others insist that one or two doses are enough.
35 years old, Enshirah who is not keen to show her face thinks there is no need for a booster.
'The third dose should not be necessary. The first and second doses are the primary shots and are more effective. They give the body strong immunity to counter the virus. That should be enough" Enshirah insists.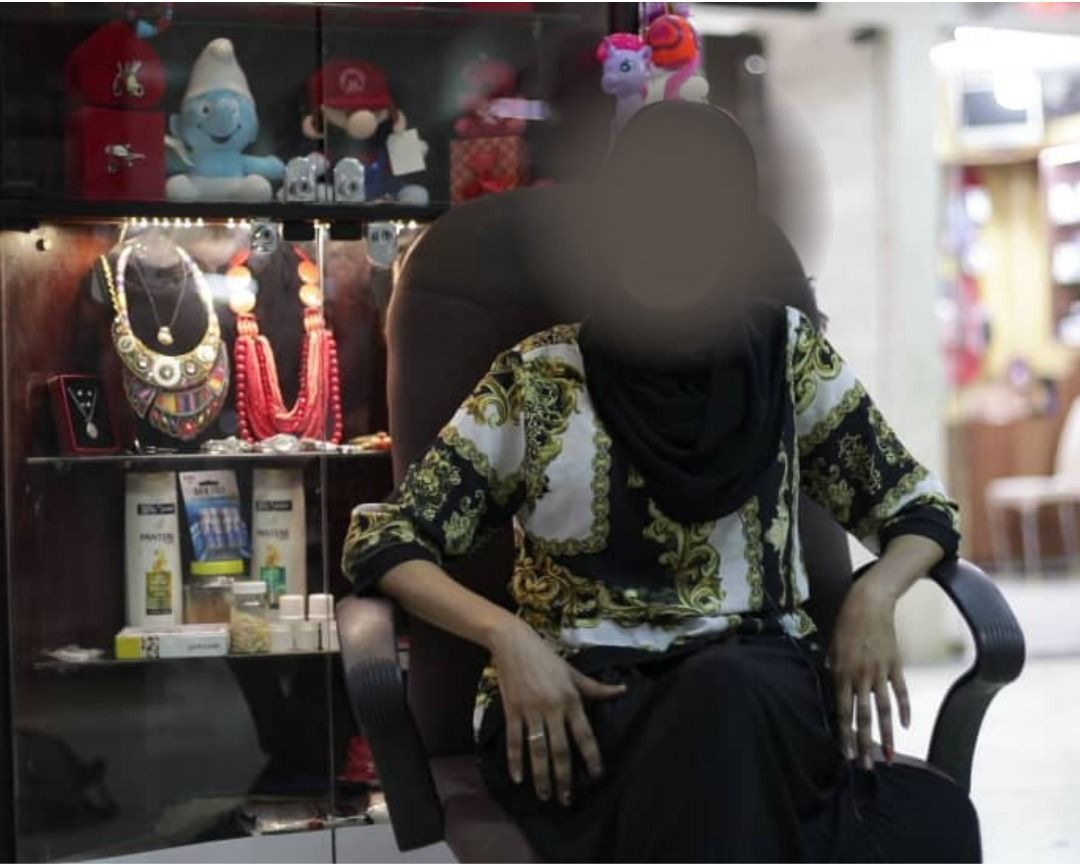 Enshirah, a resident of Khartoum thinks the booster dose is not necessary
However, 48 years old Maha notes that the booster shot is very important, especially for those who have other underlying illnesses.
"I have heart complications and I strongly believe that the dose is of great importance for my survival during this pandemic. Immunocompromised individuals like myself see the booster as an amplifier. I am now better protected" Maha asserts.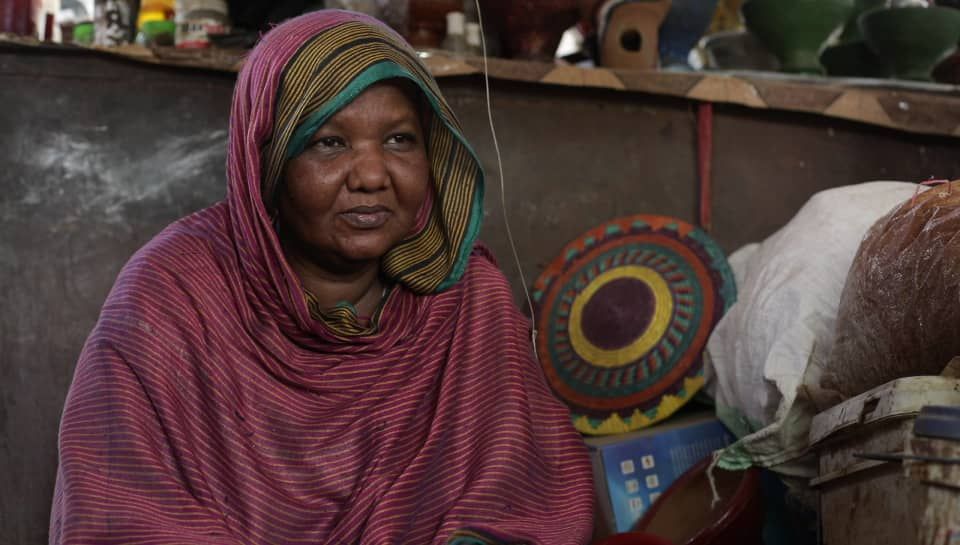 Maha during an interview with Andariya at a market in Khartoum
Available facts on the third dose
Research from the Center for Disease Control (CDC), indicates that vaccines can hold up very well in the face of several variants- especially after administering the booster shot.
Another important fact to note is that the booster shot is not the same as the flu shot. The flu shot only protects someone against influenza but not COVID-19, just as the COVID-19 vaccine does not guarantee protection against the flu; therefore those who desire maximum protection should also get the flu shot.
It is also worth noting that in case one decides to have a booster shot, the third dose can easily be different from the other two previous doses. For example, if one takes two doses of Pfizer and then takes the third dose from Moderna it doesn't have negative effects. Overall, the side effects of the third dose are similar to the ones experienced with the first and second dose.
A major criticism of the third dose has been that low-income countries and others that have not yet received sufficient first and second doses should be prioritized before the richer countries push for the booster.
Sources :
1:https://www.who.int/emergencies/diseases/novel-coronavirus-2019/media-resources/science-in-5/episode-53---covid-19-booster-shots
2:https://www.cdc.gov/coronavirus/2019-ncov/vaccines/booster-shot.html
3:https://www.cdc.gov/media/releases/2022/s0328-covid-19-boosters.html
4: The federal Ministry of Health.