Trigger warning: mental health.
Friday the 18th of June 2021 was the day that launched the second wave of COVID-19, when President Museveni declared a nationwide "lockdown" for 42 days. The truth is we knew this was coming because everywhere around us and in hospitals was the growing visibility of how serious this second wave has hit Uganda. When on the 6th of June President Museveni declared a partial lockdown, C0VID-19 statistics were; 388 deaths, 708 new cases and 754 hospitalized cases. By the 18th of June, the situation had become worse with COVID-19 statistics as follows; 660 deaths, 1367 new cases and 1026 active cases in admission. This is when Museveni declared a total lockdown restricting movement for everyone except essential workers (such as health workers), and set a curfew of 7pm. Uganda was at a crisis point.
The first wave of COVID-19 had a great impact on the elderly, not allowing the youth to really grasp the reality of this pandemic. Our response, of course, was to make memes and jokes, but now nothing has helped ease the harsh reality, because almost every young person knows someone that is sick. Nothing about this pandemic is to be humored anymore. Last year I used to think COVID-19 was outside Africa and if it was in Africa, then it was outside Uganda. I thought that even if it wasn't outside Uganda, it was, selfishly, far from me as a young person. Much to my disappointment, I was wrong!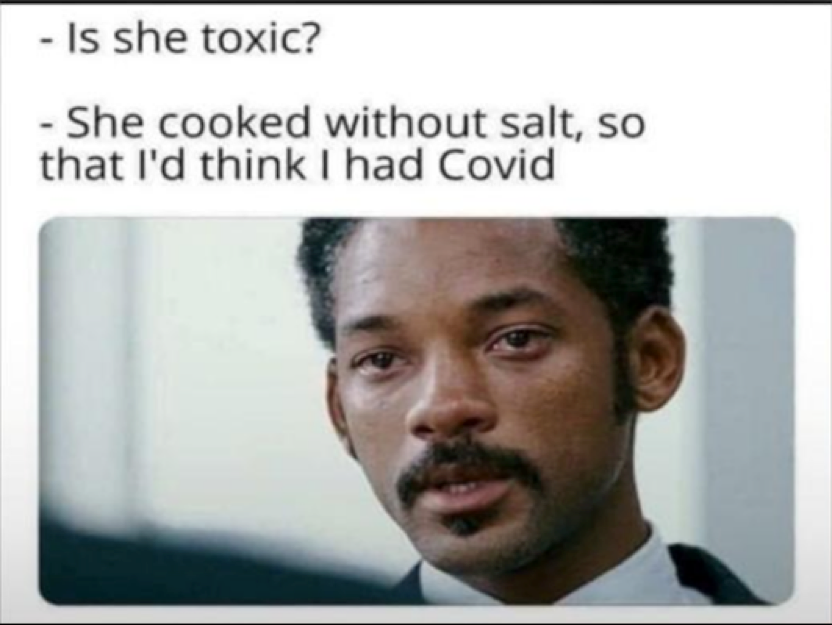 'This meme made me laugh so hard which is ironic because I was sick with COVID-19 and couldn't taste food' - Source: Author.
By the time the President announced this lockdown, I was already in my second week having tested positive for COVID-19. Maybe in 2020, the C0VID-19 pandemic wasn't tangible to young people but fast forward to 2021, the second wave of this pandemic has changed its demographic, with the highest risk rate for individuals within the age range of 20-39-years. The trouble now is; how do we escape with a joke when instead of our online feeds being filled with memes and jokes, they are now replaced with trending hashtags like 'Rest In Peace'. Almost everyday on my timeline, be it WhatsApp or Twitter, there's someone who has lost someone close to COVID-19.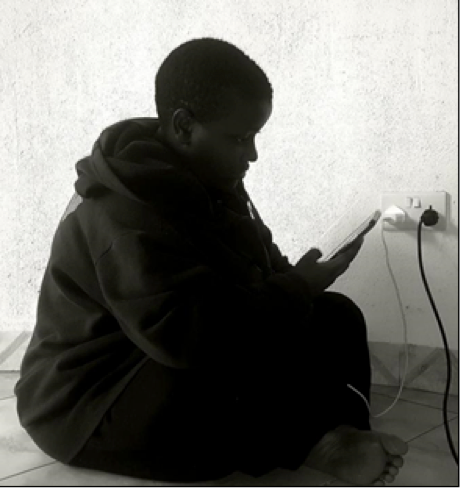 'Scrolling through' . Source: Author.
'Poetry helps me express my fears so I posted a poem'. Source: Author
Lately, I keep waking up to the deafening sound of sirens whose cacophony grows as the day goes on. Every time I see a broken-heart emoji on someone's WhatsApp status my heart races knowing a friend is grieving for someone who has probably passed on from COVID-19. The reality of this pandemic is now more apparent, which means we are more scared and can feel the anxiety within ourselves.
'A "what shall become of us" call is now a ritual'. Source: Author
I have been sick with COVID-19 but luckily for me, I recovered. However, this isn't the same for a lot of patients. A friend of mine called me in the middle of the night scared about my COVID-19 status. She told me that she isn't sure her mental health can survive the constant dread, and it got me thinking about my own mental health challenges. Below are a few recurring themes in my diary.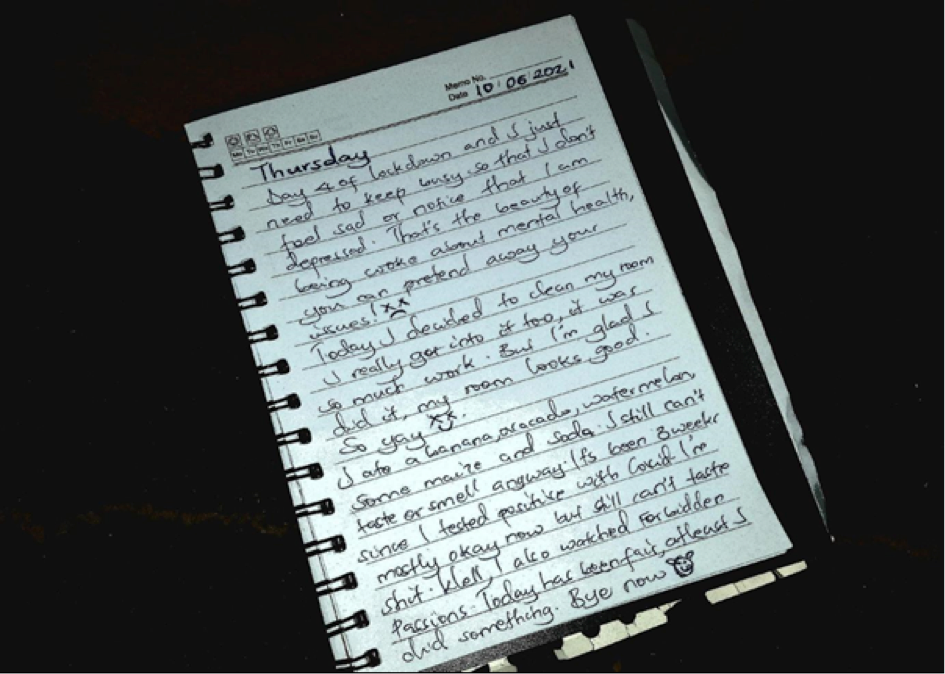 'A diary entry from when I was recovering from COVID-19'. Source: Author
Anxiety
For some time now the word 'pandemic' raises my pulse. The word 'lockdown' itself makes my palms sweat and hands tremble. I'm scared that life may never get back to normal. I'm worried that work may be slow. I'm afraid that this may be a situation we as human beings or young people can't figure out. I find that I'm fidgety and constantly shaking my leg which, as a student of mental health, I know is a sign of anxiety. I'm uneasy and nervous. Truth is, most times I will be stuck in one place unable to move because I have just heard a loud siren near my home. I often scream out on my balcony that I'm sure my neighbors are about to lodge a noise complaint. I need answers to this pandemic but I can't find them.
Sadness
Let's be honest, every time you see a 'Rest In Peace' status or tweet, you feel sad, it is almost directly linked to the COVID-19 pandemic. We often escape through humor but something about the reality of death awakens sadness within us. The sadness is daunting, it is everywhere, we may not be able to call it depression, but the thought that many of us may be heading towards it terrifies me. Coupling this pandemic with the other struggles we come across may easily lead to a rise in depression cases. I feel perpetually melancholic.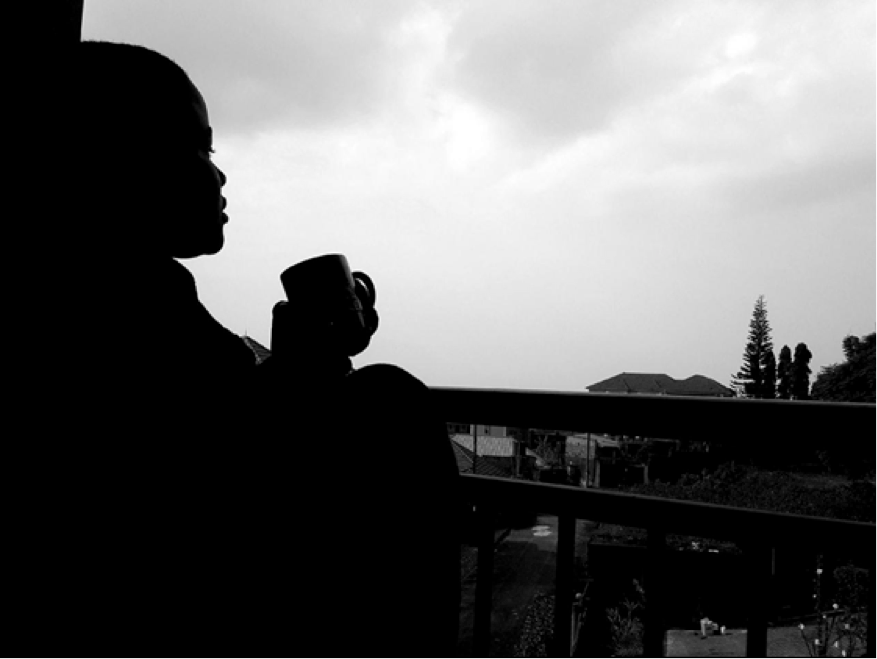 'Day in day out I sit with my thoughts. I feel really stuck'. Source: Author
I have realized we are here in 2021, and there are lessons we can borrow to try and mitigate the effects of this pandemic on both our physical and mental health. Here are some ways to cope that I found helpful.
Caution
Please be cautious. There are messages all around us telling us to wear masks, to social distance, to sanitize. You ought to take heed of all these SOPs. The truth is any of us could be sick of COVID-19, so you just might get infected and you can't possibly know how your immune system will handle it.
Additionally, COVID-19 patients with mild symptoms can try the home based therapy that the Ministry of Health recommended. When I was sick with COVID-19, on top of my medication, I also hydrated, took a lot of lemon-ginger tea and steamed.
Staying informed is also a good way to cope. After all, information is power. Get yourself familiar about COVID-19 and what symptoms to look out for. Be aware of where treatment is offered. Keep up with the news and updates from trusted sources like the Ministry of Health. However, be discerning and mindful, if you feel your mind can't handle all the information around you, take a break. There are times I watch the news and my anxiety flares up and cripples even my physical movement. So be careful. In such times, don't overload your brain, rest well.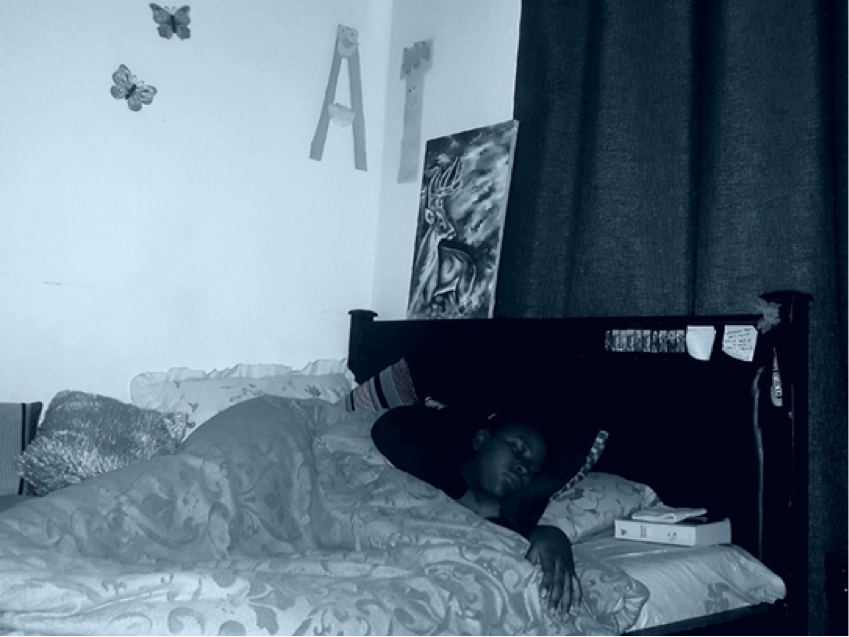 'I may be sleeping too much but it helps me forget that the world is falling apart '. Source: Author
Books, Music and Movies
Reading is something I wish I had caught onto early enough in 2020, when the initial COVID-19 lockdown took place. Get some books and read up. You will find that the time you spend engaged in a book helps you escape from the consuming worry surrounding this pandemic. Personally, reading is a coping mechanism and I find that it works, give it a try.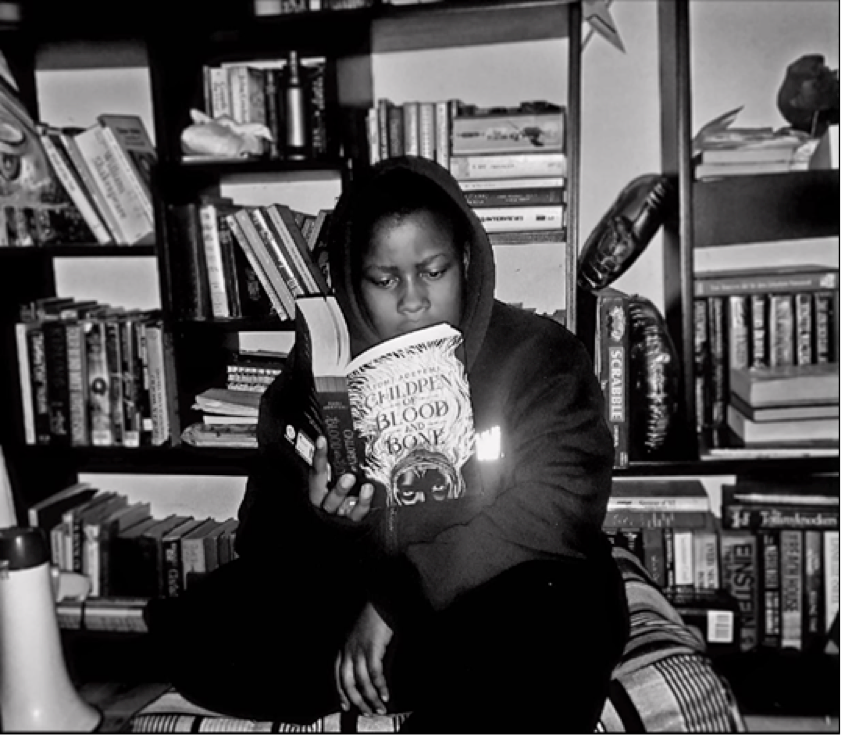 'It's a good thing I have a full shelf of books because reading keeps me sane.' Source: Author
Movies are also a good escape. Ask a friend to ask a friend to add you to their Netflix account or re-watch the movies you already have. We may not be able to have human contact in this lockdown, but movies are a good way to escape and still feel connected.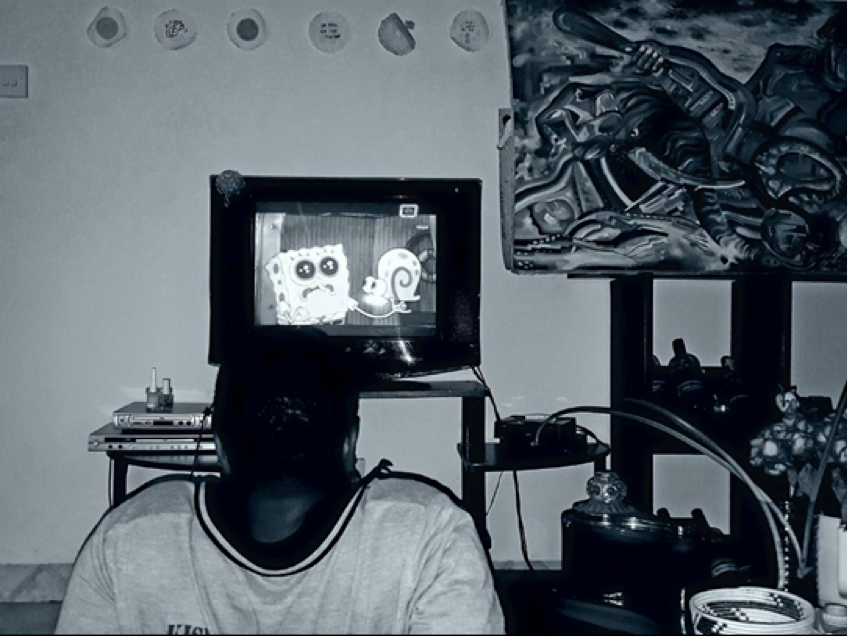 'Watching is a daily activity and well, SpongeBob is a nice dose of merriment.' Author: Source.
Music, as they say, is food for the soul. And whether you are sick with COVID-19 or not, your soul is suffering with sadness that prompts you to constantly ask yourself the existential question; 'what is life?' I can't promise the answer to that question will be readily available by listening to music, but music will elevate your mood. Personally, I have been playing 'Sign of the Times' by Harry Styles on repeat and so much more.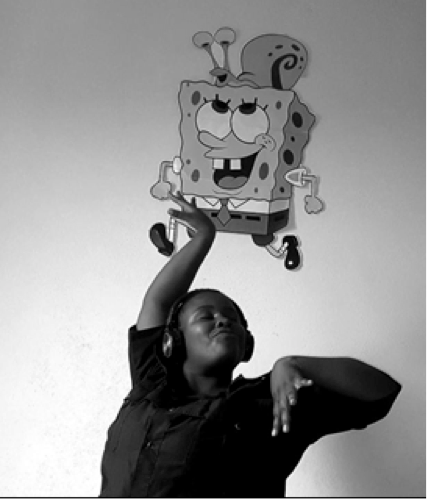 Solo silent-disco Party because music vibes are needed to evade depression. Source: Author.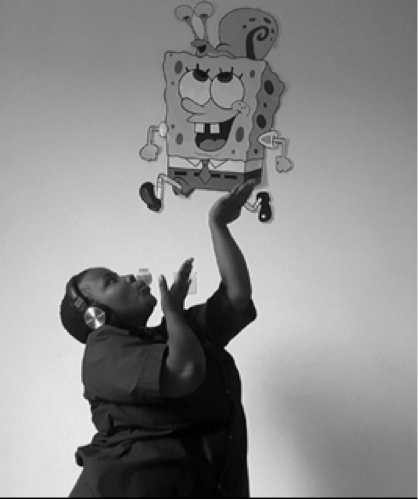 'Solo silent-disco Party because music vibes are needed to evade depression.' Source: Author.
Keep a diary
This is also something I wish I had started earlier on when the COVID-19 pandemic first hit. Keeping a diary may not be something you do now, but it is something you may need to start. Your mental health needs reprieve and as we have gathered, most of us are suffering. Keeping a diary allows you to keep a record of the events happening. It also allows you to express how you feel and actually run the emotions outward from your system instead of bottling them up which may lead to depression, suicidal thoughts, and in extreme cases suicide.
Personally, those are my top three coping mechanisms during this COVID-19 second wave in Uganda. Feel free to find what works for you, but make sure to take caution and observe the SOPs everywhere you go. Being in isolation for me as an introvert is typical, but I know it's difficult for extroverts. Find ways to stay busy like playing games with your housemates and stay mindful to COVID19 restrictions.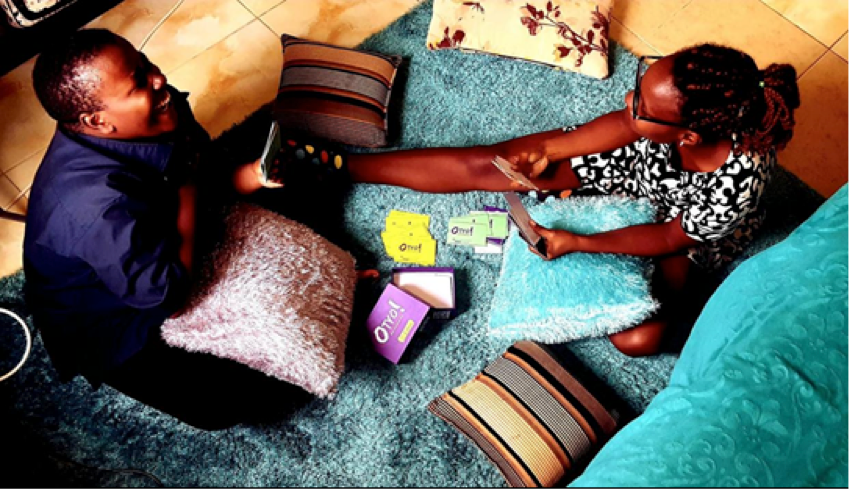 Playing Otyo with my sister and having a good laugh'. ource: Author
It's unclear when COVID-19 will be over and I know at times we feel like we are drowning in the heartache around us, but we have beat this before and we will do it again. Last year we doubled down as Ugandans and managed, my call now is to all young people- it's our time to fight. Take care of your physical and mental health, be cautious, wear your masks, stay home and when personal struggles like anxiety and depression flare up, call a friend and keep yourself busy by reading or keeping a schedule. Stay safe and keep hope alive.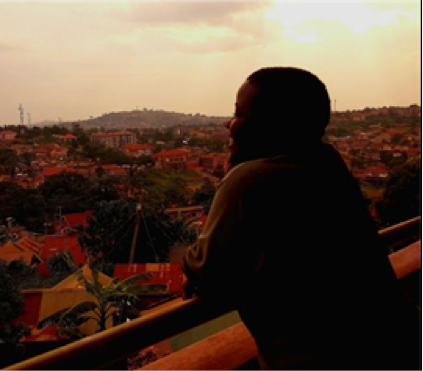 'I'm keeping hope alive- we will make it through this.' Source: Author.
This article is part of a series on COVID-19's impact in the East Africa region supported by  WAN-IFRA Women in News, Social Impact Reporting Initiative