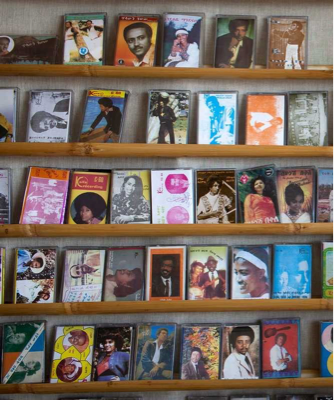 Source: Moncole
Once up on a time there was a young man with deep love for music. He was always fascinated by the foreign Western music he hears on the radio. He asked himself "Why aren't these records available to buy in Ethiopia?" He then took it upon himself to import these records. His name was Amha Eshètè. Hárámbee came to life soon after and was the first music shop in Ethiopia- and later the first record label 'Amhá Records'. The rest is history; this man pioneered an Ethiopian musical era starting from the 1950's (Ethiopian Calendar) which is the 1960's in Gregorian calendar. Although the endeavor had its ups and down, we are now able to listen to legendary Ethiopian artists and their legendary works. Amha Eshètè passed away on April 30, 2021 at the age of 74.
In the late 60's the Ethiopian night life was colorful, people went out all days of the week. Artists such as Mahmoud Ahmed, Alemáyehu Eshètè, Girmá Bèyènè, Getáchew Kássá and many more came to the public eyes and ears around this time. A walk down memory lane to acknowledge the gems of that era is necessary to know how we got to where we are now from that point, and to honor Eshètè who celebrated them by powering the industry in many ways.
Girma Bèyènè (1947- Present)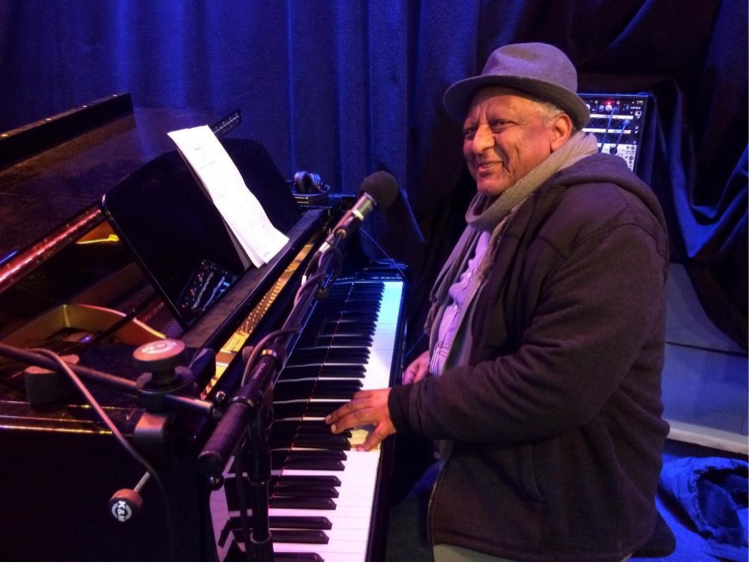 Source: RFI
Personally I would say this man is one of the most underrated artists in the Ethiopian music industry. Not only is he a vocalist, song writer, and pianist; he is also a composer with over 60 works (completed from the 70's up until his departure to the United States in the early 80's). By Amhá Eshète's persuasion, Girmá Bèyènè got into making music. Most of his songs are based and dedicated to his then girlfriend/ soul mate. Songs such as 'Enkèn yèlèlèbsh- You have no Flaw', Tsgereda- Rose, Bèmèlksh aydèlèm- It's not by your Looks, Ene nègn Bay Man nesh- You are Confident'. After his soul mate passed away, he took a step back from the limelight until, almost three decades later Francise Falceto (French producer) convinced him to remake his album with fresh yet funky rock and roll vibes along with the essence of Ethiopian traditional musical instruments with the arrangement of the band Akalé Wubé. It was titled 'Ethiopiques 30: Mistakes on Purpose'. The album includes 13 tracks out of which one song is dedicated to Amhá Eshété simply titled 'For Amhá'. After his album came out in 2017, he has seldom appeared and performed.
Getáchew Kássá (1950- Present)
Source: Pinterest
This is one of the artists that came to fame in the 70's for his unique style and groovy moves made by his hands and feet. Kássá never misses a rhythm. He had been living in the US for 28 years, yet his Ethiopian nationality status stayed the same because of his patriotism. Getáchew's father (Tsegaye) didn't approve of him becoming a singer and told him not to carry his name. Saddened with this, Getáchew agreed, and his last name became Kássá which was his then girlfriend's father's name. Getáchew is known for his nostalgic songs otherwise known as 'TIZITA'. His songs take you down memory lane while his expressive hands are jolting along. Songs such as Ewodshálehu 'I Love You', Addis Ababa, Lwsedsh áned ken 'Let Me Take You One Day' all have a side to them that anyone can relate to. Getáchew doesn't like to rush his works; he likes to take his time to be in tune with them intricately. He once said it took him took 4 whole years to complete the melody for one of his songs. One of his songs entitled Enès Alkèfam 'I won't be sad' has landed an honorable spot at Noble Laureate Bob Dylan's top 16 music choices list. In 2012 he came from America and settled in his home country. He had a big concert following his arrival, but after that he hasn't been seen much.
'The King of the Azmaris'
Gash Báhru Kégné (1929-2000)
Source: Terp records Gash Báhru Kégné and Maritu Légéssé
Gash is an Amharic word used as a sign of respect for elders.
Long before the genesis of modern Ethiopian music, Azmaris dominated the traditional 'night clubs' music scene. An Azmári is someone who is the voice of the society, in most cases they would carry a Másinqo (single string traditional instrument made of goat skin) and entertain the crowd with their funny yet brutally honest rhymes. They sometimes praise and roast the crowd; they are known to stir up a place. It always amazes me how they come up with slick rhymes. Gash Báhru Kégné together with his Másinqo is proclaimed as one of the greatest Azmaris of all time. He studied religious church songs when he was a young boy and was well on his way to become a gospel singer, until he was selected from his village to go to Addis Ababa. At the tender age of 18, Gash Báhru Kégné started playing the másinqo along with a couple of other instruments - which he learned from his uncle. Gash Báhru Kégné had inspirations from a few fellow Azmaris; most notably Etagegnehu Haile (a.k.a Zerafi). A song entitled Yegebéré Léza "Farmer's Bounty" depicts the blissful life of an Ethiopian farmer. This fact may not be known by many, but Gash Báhru Kégné incorporates Qiné or "Wax and Gold poetry". Qiné is a 2 line poem consisting of a joint word that bears the wax and gold, and it is prevalent in the rural life of Ethiopians. The joint word's probable meaning is the wax but the hidden meaning is the gold. The song titled Séla Béyligné "Be tender with me" is about a love story and it glorifies the woman he is in love with. Terp records, a European based label released a CD and 44 page booklet all paying tribute to Gash Báhru Kégné.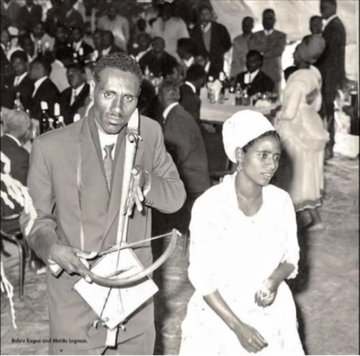 Source: Terp records Gash Báhru Kégné and Maritu Légéssé
"The Red sea's most Seductive Soul Singer"
Mahmoud Ahmed (1941- Present)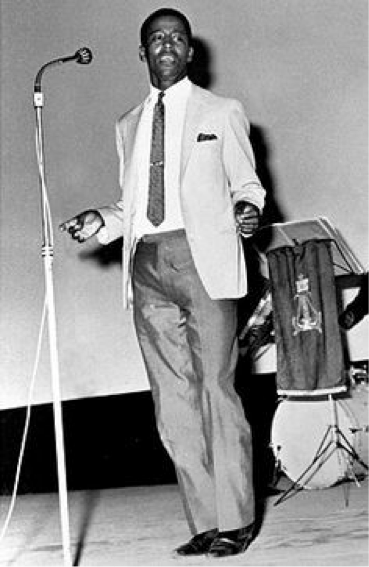 Source: Pinterest- Young Mahmoud Ahmed
Mahmoud knew from a young age that he wanted to be an artist/vocalist, therefore he deemed it futile to attend school. As a result, he dropped out and was engaged in numerous labor jobs. He became a handy-man at a club, while the desire to sing was still burning inside him. One day he managed to convince the house band to let him sing on their gig night. The rest is history as he became the member of the official band for the Emperor at that time (Haileselassie). After that Mahmoud became Ethiopia's favorite soul singer. While making music with passion, one of his songs ended up thrilling the ears of the French producer Francis Falceto, who took it upon himself to find out where this funky music is from and whose beautiful vocals it was. This one song by Mahmoud laid the foundation for the Ethiopiques (series of compact discs featuring many artists) curated by Francis Falceto. Mahmoud Ahmed is one of the few Ethiopian artists that managed to transcend through generations. In 2007, Mahmoud Ahmed was the winner of BBC's World Music Award.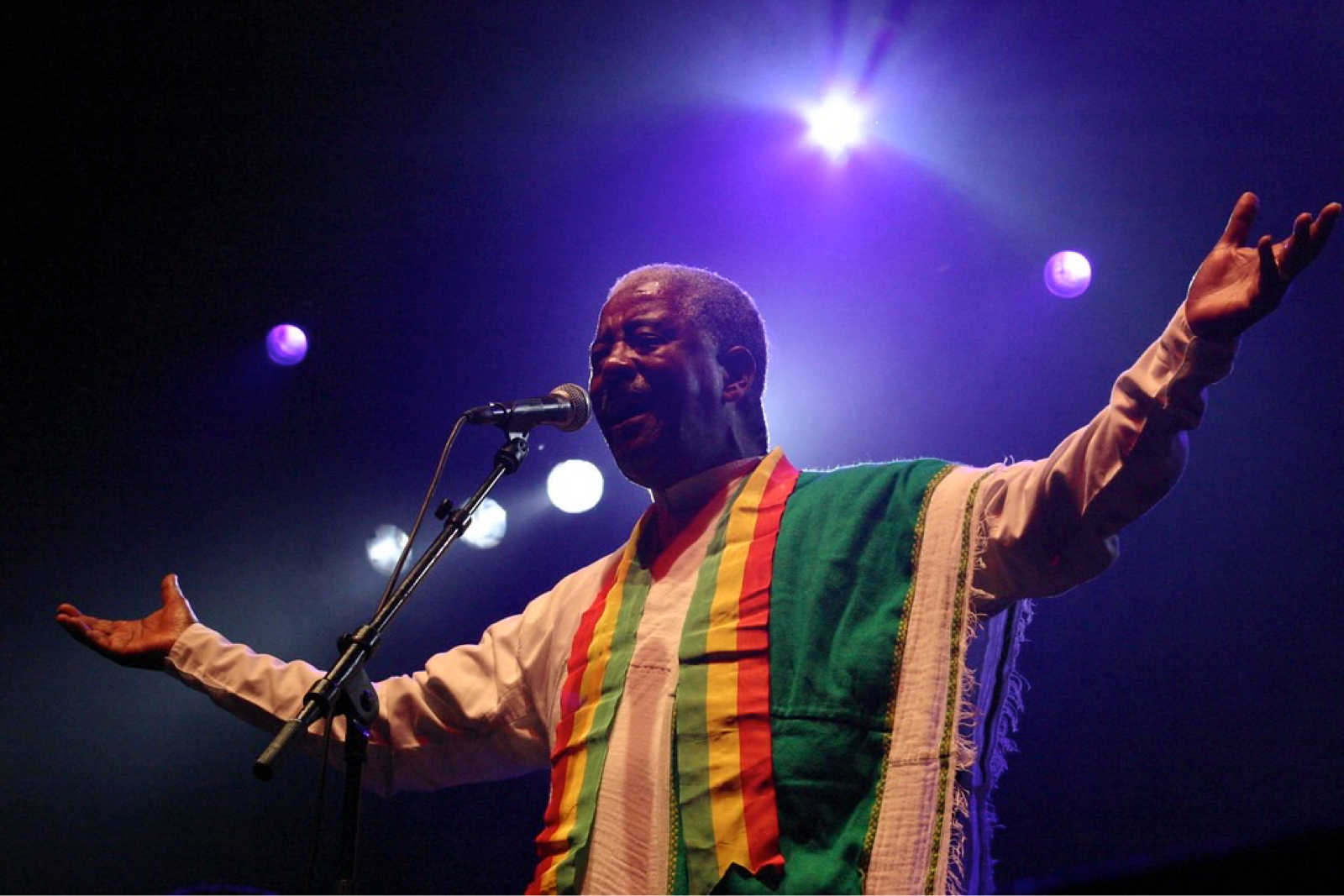 Source- Flickr- Mahmoud Ahmed
"When Mahmoud Ahmed took the stage at Womad 2005 many looked at this grey bearded (yet regal) figure and wondered if he could still touch the heights of those immaculate recordings he cut from 1971-1975. No worries; as his band locked into one of those rolling, eerie Horn Of Africa-grooves Ahmed opened his mouth and that great, mysterious horn of a voice sailed forth just as it had done all those years ago….. Ahmed sings with a dark caress, never hurrying, voice riding a looping Amharic rhythm (essentially a five-note scale involving complex circular rhythm patterns). Indeed, as the Red Sea's most seductive soul singer Mahmoud is the equivalent of many of the US greats" says Garth Cartwright in an article on Mahmoud Ahmed. Mahmoud is still active in the music scene at present time. He will be 80 soon.
The Ethiopian Elvis Presely
Alemáyehu Eshètè (1941-Present )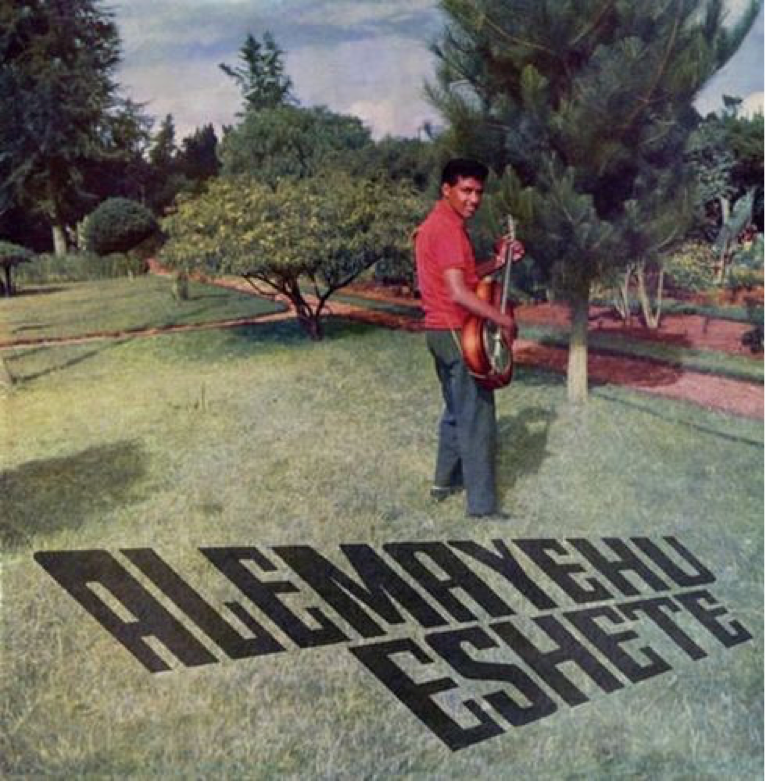 Source: Pinterest – Young Alemáyehu Eshètè
Alemáyehu Eshètè came to fame around the same time as the above musicians. He was famous for his unique wardrobe style that may have been referred to by some as a dandy sense and taste. His soft dark hair slicked to perfection coupled with his electric Elvis moves create a stage presence like no other- he is a born entertainer. He is known for his songs 'Addis Ababa' and Tèmár ljè '-Learn my son-'. His peculiar and flexible vocal cords create a unique signature voice. In 1984, Alemáyehu won a Tchaikovsky composition award at the International Music Festival in Dresden, Germany. Alemáyehu Eshètè still performs to this day and is very active in the music scene; he joins Mahmoud Ahmed by having a sound that transcends through generations. Check out this performance at Afrika Festival Hertme.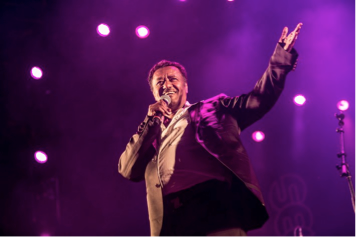 Source: Rockfoto- Alemáyehu Eshètè
A documentary entitled "Ethiopiques - Revolt of the Soul" entails 'the rise, fall and redemption of a group of spectacular Ethiopian Jazz musicians who in the swinging 60's ignited an explosive cultural revolution in Addis Ababa.' This documentary is one of my personal favorites and it's of great value for Ethiopians and others in the regions to know how the musical golden era came about and paved the way for many aspiring artists of our modern times.
This is a list of a few legendary artists and their works, but there is plenty more ethiopiques legends that serenade us to this day and are credited to laying the foundation for many others to create a stunning musical scene of many flavors and for many tastes.