In the '70s and '80s, the Ethiopian music scene was revolutionary, booming with intelligent songwriters, vocalists, composers, and instrumentalists. In the previous article, we have seen the likes of Girma Bèyènè, Mahmoud Ahmed, and a few more legendary artists. This article captures the King of Ethiopian music Dr. Tilahun Gèssèssè, the Godfather of Ethio-Jazz Dr. Mulatu Astatké, and many more notable stars.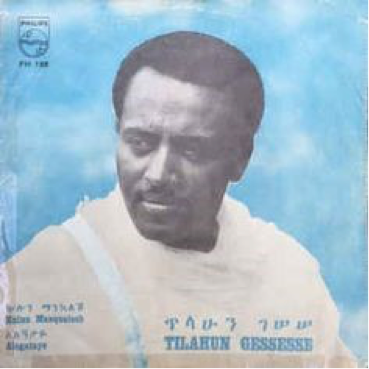 Source: Pinterest- Young Tilahun Gessesse
"The Voice of Ethiopia"
Dr. Tilahun Gèssessè (1940-2009)
Tilahun Gèssessè started performing to his classmates as a young child. He had a passion for singing and despite his father's warnings; Tilahun refused to continue his education and ran away from home to Addis Ababa in pursuit of a music career. The rest quickly became history as he became one of Ethiopia's most celebrated artists of all time. Dr. Tilahun transformed the music industry with an unmatched angelic voice that he was proclaimed King; and The Voice of Ethiopian Music.
His timeless music continues to capture the hearts of many. Among his many songs, "Ethiopia", "Fkrish nèw ygodagn" (Your love hurt me), and "Yehiwotè Hiwot" (The life of my life)- which I hold near and dear to my heart, as it brings back fond memories of my father and I dancing to it. Dr. Tilahun was working on a new album when he passed. Regrettably, he died before completing his album. The album "Kome Lmerksh" (Let me bless you standing) was released to the public 12 years later after his passing. This album by the legendary Tilahun Gèssessè is long overdue, but it will be treasured for years to come.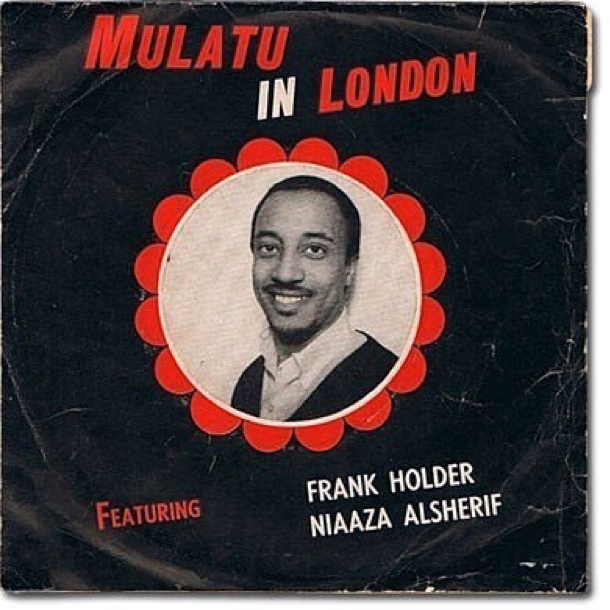 Source: Pinterest- Dr. Mulatu Astatké
"Father of Ethio-Jazz"
Dr. Mulatu Astatké (1943- Present)
Born in 1943 into a prestigious family, Mulatu was sent to Britain at the age of 16. Initially, the intention was for him to pursue a career in aeronautical engineering. However, like morning glories his vehement passion for music started to sprout rapidly, and so he decided to pursue it. His musical education pursuit led him to enroll at Trinity College of Music in London, where he studied piano, clarinet, and harmony. Later, he attended Twickenham's Eric Gilder School of Music. In the years that followed, he played piano and vibraphone in clubs with African and Caribbean jazz musicians, including the well-known Edmundo Ros orchestra. In 1969, he moved to Boston to attend the jazz-oriented Berklee College making him the first African student to attend.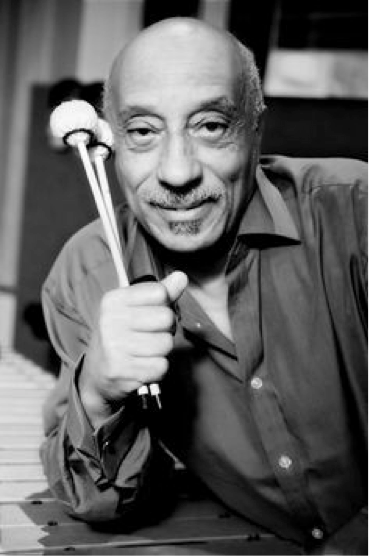 Source: Pinterest- Dr. Mulatu Astatké
In 1969 Dr. Mulatu returned to Ethiopia with the mission of creating unique music. It was a timely venture as it was also the start of the Golden Era that was started by French producer Francis Falceto. Dr. Mulatu pioneered Ethio-Jazz and fame quickly followed. Some of his renowned works include Yèkèrmo Sèw (A Man of Experience and Wisdom), Tezeta (Nostalgia), Gubèlyé (My Gubel), amongst many others. Some of his works were even sampled by famous musicians like Jay-Z. His song entitled Yègellé Tezeta (My Own Memory) was sampled by Damian Marley and NAS; their song was called As We Enter. The song was also one of the soundtracks on the 2005 movie 'Broken Flowers' starring Bill Murray.
In May 2012 Mulatu Astatké received an honorary doctorate in music from Berklee College. Dr. Mulatu Astatké is still active in the music scene in the present time and remains a household name.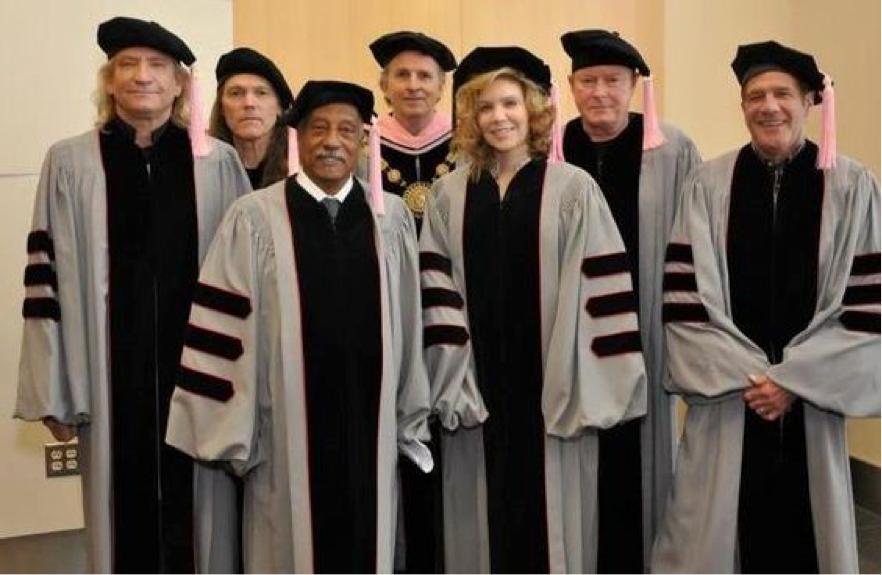 Source: Facebook- Dr. Mulatu Astatké alongside Grammy award winner Alison Krauss and members of the Eagles.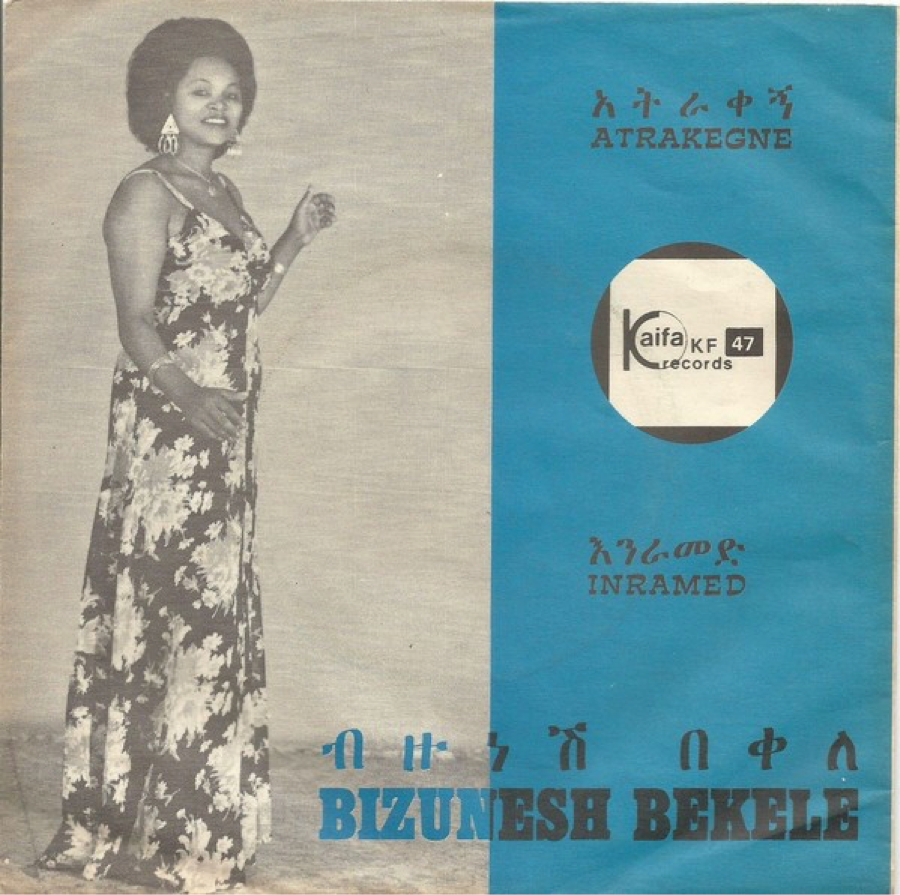 Source: Discography- Bezunesh Bèkèlè
'Ethiopia's Aretha Franklin'
Bizunesh Bèkèlè (1936-1990)
One of the most prominent vocalists of her time, Bizunèsh Bèkèlè was born in 1936 in Harar, Ethiopia. At a very young age she entered the industry as a dancer, but later on, took up singing. Her style was unlike anyone else at the time. She had excellent taste and was always well-groomed. Her songs had taken her around the world. She had the essence of Aretha Franklin, which piqued people's interest even more. She recorded over 200 songs throughout her career. Hulum bèmègèrèm (All amazed), Mignotèn Man Yawkèwal (Who knows my desire), and Addis Fikir Enen Yzognal (I Have a New Love ) are some of her most popular songs.
Celebrities are frequently nettled by continuous questions from fans, but Bizunèsh has always treated her admirers with the utmost respect whenever they would see her on the streets. She is near and dear to Ethiopians and they endearingly refer to her as Bizuyè 'My Bizuyè'.
Towards the end of her life, and despite support from her noble husband, she was severely affected by hearing loss, in addition to her liver damage. On May 11, 1990, she would appear at what was her last performance in Los Angeles, California. She died on June 25, 1990. Her songs live on and continue to be heard, snowballing inspiration to young female musicians.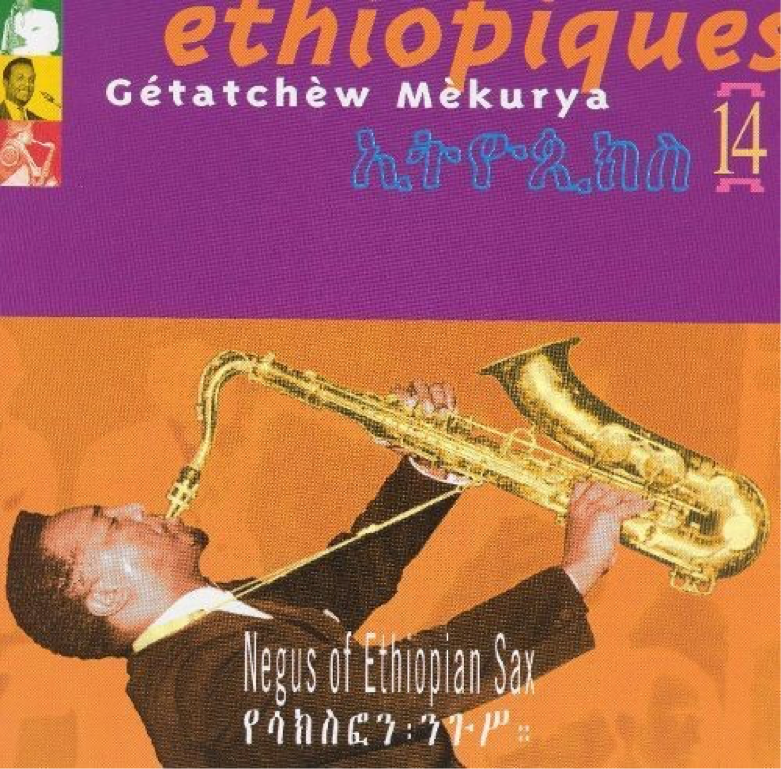 Source: Pinterest- young Gétachew Mèkurya
'The King of Ethiopian Sax'
Gétachew Mèkurya (1935-2016)
"Music, I chose to be my life, I love playing the Saxophone"
Gétachew is one of Ethiopia's most illustrious musicians, with a 68-year music career. He knew what he wanted to do since he was a child and moved to Addis Ababa in full pursuit. In 1948, he was hired by the Municipality Theatre when he was just 13 years old with a salary of 10 Birr. Gétachew became the head saxophonist for the next 8 years after completing his training, at a time when the saxophone had only recently been introduced. In the 50s, he was one of the youngest musicians to join the new National Theatre. In the 60s he joined the Police Orchestra where he would later serve for more than three decades.
During the Ethio-Somali war in the late 1970s and early 1980s, he was instrumental in instilling inspiration and igniting the fire inside Ethiopian troops. 'Shèllèla' is a traditional Ethiopian war song sung by Ethiopian warriors as they prepare for battle. It is intended to awaken the hero within each man and woman, to revitalize patriotism, and to renew their tenacity to attain victory. It has never let them down. This is exactly what Gétachew did; the air from his lungs breathed life into his saxophone, and tuned with his fingers, as though the funky melodic notes had the power that reincarnated past warriors in each of the soldiers. He played an important role in the battle's triumph.
He considers his role in the war the pivotal moment in his career. In the 90s, alongside Francis Falceto, the producer of Ethiopiques, he came out with his album 'Negus of Ethiopian Sax' and one song was dedicated for the shellela 'Shellela besaxophone'. This album showcased his style, which he had innovated over the years, and it was no surprise that he gained international notice as a result of it. The Dutch band The Ex invited him to perform with them and after that, a collaboration that would last a decade would be born.
When he was 77, he was diagnosed with diabetes and as a result, an ulcer formed on his leg. Due to this, performing while standing was difficult for him hence he proceeded to perform while sitting on a chair. With his wife's death in 2015 his illness worsened.
A large homage was prepared for the ailing legend, and despite his inability to move much, he continued to play with the same fervor as before, if not more. In 2016, he passed away at the age of 81.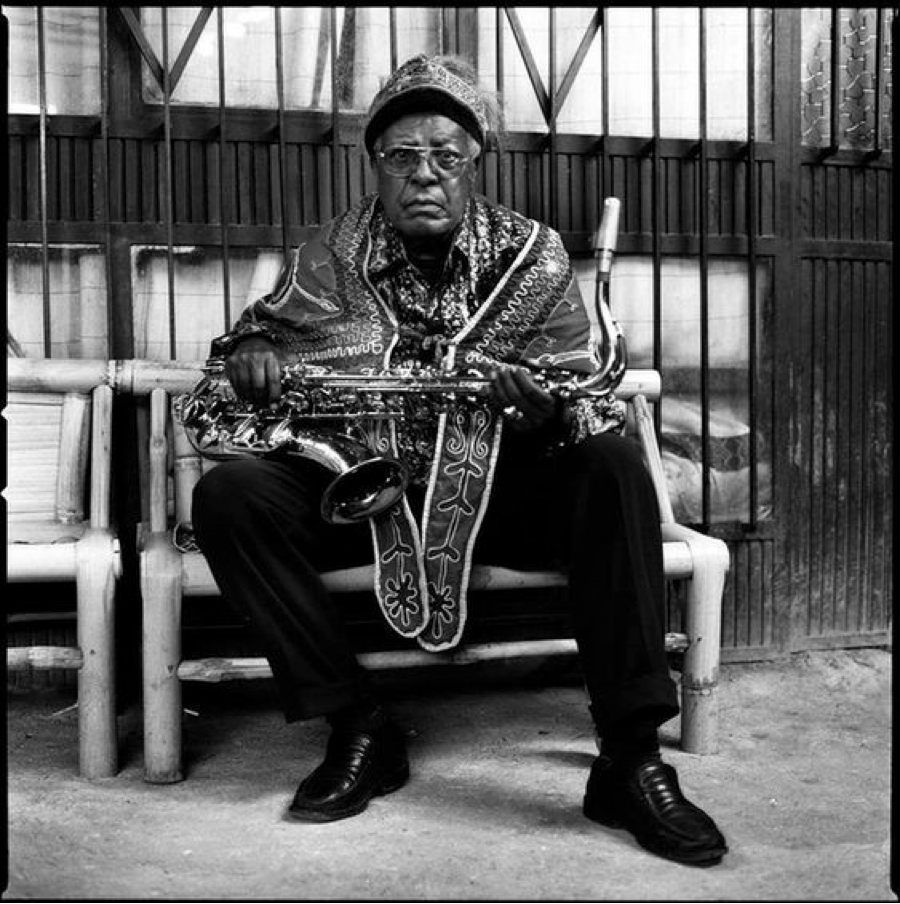 Source: Pinterest- The late Gétachew Mèkuriya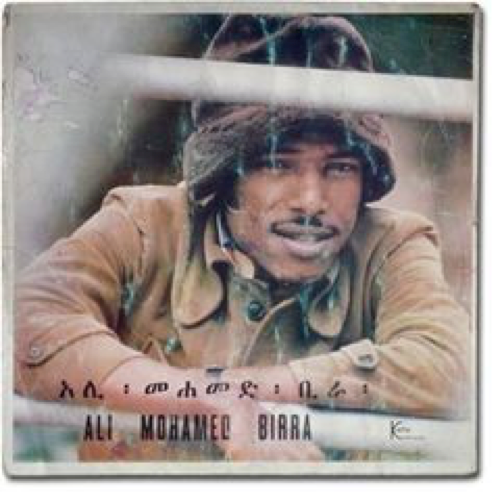 Source: Pinterest- young Ali Birra
'The Oromo Icon'
Dr. Ali Mohamed Birra (1947- Present)
Born in Dire Dawa, Ethiopia's second-largest city, Ali Birra was the only child to his father who had separated from his mother when Ali was just three years old. During his childhood, music captured his ears and heart, and as a 14 year old teen in the early 1960's he joined a group called 'Afran Qallo' making him the youngest member in the group. After singing the song 'Birradha Bari'e', due to the song's popularity people referred to him as Ali Birra 'Ali the Spring', the name became his official last name.
In most of the songs, he wrote, composed, played, and was a vocalist. At a time when the majority of songs were written in Amharic, Ali being a polyglot wrote songs in Oromiffan. He also writes songs in Amharic, Somali and Harari languages.
Dr. Ali is not only a naturally gifted artist but also a disciplined and compassionate person. Some of his most popular works include 'Ushuruururuu'- Lullaby for children, Nin Deema "Let's go" and 'Ammalélélé'. For people like me who barely speak any Oromiffan, we still somehow gravitate and seem able to relate to his songs, and I believe that is a unique quality and it goes to show that music is universal.
He pioneered Oromiffan songs. This year, 2021, marks his 60th year in the industry. He is not only an Oromo icon but also an Ethiopian icon. Dr. Ali continues to actively make music.
Source: Instagram (@athousandteeth)
It is comprehensive to many appreciative Ethiopians the important role that Francis Flaceto played. He facilitated the Golden Era, and really gave rise to the Ethiopiques. The late Amha Eshèté put this into words, "without him [Francis Falceto], the Ethiopian music would have been doomed". Praise should also go to the people responsible for designing those vibrant record covers.
As I wrap up this series of Ethiopiques, I wonder how songs from decades ago remain in people's hearts and have that timeless effect yet majority of the songs made today are seemingly transient. The music industry in Ethiopia today is not comparable to the Ethiopiques era, and rightfully so. However, there are very talented musicians, but it is overly saturated with producers creating the same sound over and over again with fruitless lyrics. With that being said, I still think there is hope for Ethiopian music because there are undoubtedly incredibly gifted artist like Téddy Afro, Gosayé Tesfayé, Abush Zèlèkè and more that are the stepping stone needed to making the industry golden again.