We continue our journey exploring young Sudanese novelists and writers with a new entry highlighting notable literary bloggers.  In the first part I tackled the state of the young Sudanese novel genre and in the second I focused on published and award winning novelists.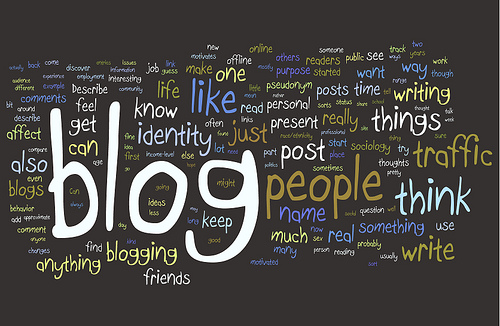 Image Credit: www.Pinterest.com
In this third installment I introduce to you to bloggers for light literary reading. There is a large group of young writers who are carving their paths in the literary world and at Andariya we love supporting them by propelling their work further, to enrich their experience to continue building a strong literary movement in Sudan's cultural scene.
Maab ElAmine in a young writer in her twenties, whose style can be described as melancholic. This might seem like a harsh description but she does have a different approach to misery, and you -dear reader- can judge for yourself by reading her blog:
People always remember writers because they can form different worlds or help in establishing knowledge to ultimately help humanity. Yet there is a hidden soldier in this process; the interpreter, who links us and speakers of other languages. I call them hidden artists, because translation requires the translator to have an artistic touch, for you can squander the soul of translated works by applying the literal conversion method. I'm really proud of Samah Jafar's emergence on the scene, for despite her young age she has her own blog Movements & a new book titled "My journey from the Soviet Union" published by Khan Press. Samah's blog features many translated poems and short stories, and as you read you will realize the brilliance of her choices.
Khaled Yasser is a young graduate of the School of Mathematical Sciences, and he's talented in writing codes and programming commands as well as poetry. His poetry will make you appreciate simple, yet expressive everyday human interactions.
Mamoun Altilib is a poet and journalist who publishes with a number of newspapers and websites. He believes poetry is his life and lives to bring it to the forefront of cultural expression. He contributes to various poetry initiatives and through his blog shares poetry by his favorite poets and writers as well as reviews and recommends books.
Bawder Bashir, winner of the BBC Radio Short Story Award for the year 2010, has published stories in a number of Arab and local books such as the book "New Horizons". Her writings can only be described by the phrase "you will lose yourself in them".
Razan Abd al-Rahman, the young writer who has not completed eighteen years of age has a stunning way with words, and awaits a promising future in the field. She realized her talent early and began participating in writing workshops to develop her skills, including a workshop with the renowned writer Leila Aboulela, held at the University of Ahfad. She is only starting but has a promising future ahead of her.
sophisticatedthoughtsblog.wordpress.com
Al Tayeb Abdel Salam is a journalist and radio host at the Sudanese House radio. He introduces young writers and poets through his program and is the 2010 winner of Al-Tayeb Salih Award by Abdul Karim Mirghani Cultural Center, and again in 2016.  He is one of the few young writers with a promising future and we get a glimpse of his ming through is multi-dimensional blog combining literature, poetry and thoughts.
Afnan Salah, a lawyer in the morning and a thinker with legitimate questions by night. From these questions, Afnan gives us things to think about. Her writings are unique, but can also be described as friendly for the sense of familiarity that they spark.
Omnia Mosad suddenly found herself in exile after years of living in Khartoum and studying at the University of Khartoum. Her writings are mostly nostalgic for that period of her life.
Nihad Nour a poetess and writer who lives abroad from the place she adores & reflects on this artfully as many others do when they're separated from their home. She writes in Arabic and English and was a member in the Nas With Notepads group. In her blog, you'll also find selected texts that she translated.
There is a blog for the "unknown" writers and bloggers, where you can find amazing work by young Sudanese writers gathered together in one place, and where you can't help but feel proud of all the talents pouring out of the country.
sudaneseshortstorieswriters.blogspot.com
Finally,  Ibrahim Jaffar Makram who was the winner of Al- Tayeb Salih Book Award by Abdul Karim Mirghani Cultural Center in 2013. With the help of his friends in the magazine Geel Gadeed, he published his collection of short stories in a book form. The book has been released but did not reach Sudanese market yet, there is an electronic version of it here.
There is a large number of writers who do not have blogs, most of them write through their pages on Facebook or  short stories pages, such as Talal Altayeb and Sandios Cody and Sedig AlNawares and Khaled Omar and Salma Salahuddin and Tasneem Essam, all those writers are waiting for an opportunity to showcase their talent.