Living in conservative societies, much like Uganda's, mental health is found to be a subject most people are ignorant about. The more I grow up and acknowledge how my state of mind is, whether at work or home, the more I understand mental health is never to be underestimated. I find myself needing to unlearn a lot of the inhibitions that have always surrounded it, and instead learn about ways to tackle emotional and psychological issues.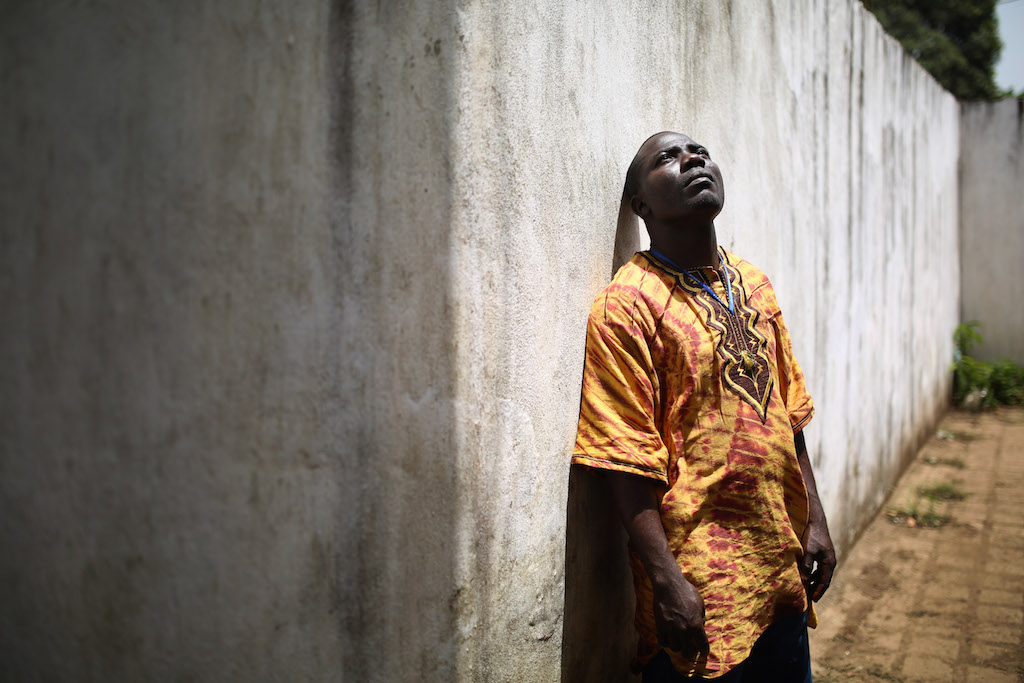 Source: Open Global Rights
In every village in Uganda, it is common to find a "madman". We even had our very own, and everyone called him 'Mugwiraro - Madman'. In the daytime, you'd often find him shouting and rambling to himself incessantly in the streets, yet sometimes when approached in a light manner, he seemed like a friendly person to chat with. As a child in Kabwohe town in Sheema district, my friends and I tended to mistreat and make fun of 'Mugwiraro' all the time whenever we would pass by him. We'd laugh and call him names to trigger his anger, and eventually run off avoiding flying tins and garbage thrown at us. As years went by, my father told me that 'Mugwiraro', actually named Paul, used to be the most brilliant science teacher at Nganwa High School. Yet because of some unfortunate events like stress and trauma of losing his daughter, his mind got disordered and he became manic. Paul later lost his position in society, his family abandoned him and he eventually became homeless.
Some people assumed that he had been bewitched, but he wasn't. Paul developed a disorder that went untreated and received no care. I remember on Christmas holidays when he would come to our home and sleep on the veranda - I never knew if my parents asked him to stay for the night or not - but I do remember we always took a blanket and a plate of food out for him. In the morning we would find the blanket perfectly folded, the plate licked clean and placed on top. He clearly was a brilliant man, but because of society's negligence and plain ignorance, Paul was hit by a car and died instantly. And that was it!
Source: Nordic Africa News
Have you been ignorant and made fun of "Mugwiraros" as I did with Paul? The question I ask you today is what does mental health mean to you. What do you know of it? Do you acknowledge it? If you are like I used to be, chances are high that you don't know much because where we grew up did not teach us much. Mental health and illness have always been considered as "ebyo bya bazungu-it's a white man's thing"! In fact, I was at game night recently and a friend of mine who has social anxiety was told that it is a 'white-people' thing. For a long time- at least not until recently- this has been the mindset. And in traditional homes which make up the biggest percentage of Ugandan homes, mental health or illness isn't something that is given any attention.
We have to learn and educate ourselves so that people like Paul don't have to die because of society's negligence. Mental illness isn't a work of witchcraft or a 'white-people' thing! It is a very grave problem that has affected people's productivity, standards of life and made others not appreciate life the way they would. This is because most people don't know they have a problem or if they know, they are intent on suppressing it. We have to fashion a society where if you are sick, neither yourself or others see you as a lesser human. We have to craft a society where it is okay to not be okay.
What is Mental Health?
is the state of an individual's mind relating to their emotional and behavioral functioning. This term is usually interchanged with mental illness; which is when someone is feeling mentally and emotionally unwell as per societal standards of human interaction, and they're sometimes inclined to self-harm. Traditionally speaking, mental illness has made people feel less human or inadequate and even the has not helped, as it refers to a mentally-ill person as an idiot. But being mentally ill is a sickness like any other physical illness and someone with mental illness is still a full human being. Now more than ever, we have to rally in the advocacy for mental health and show people that they are not less than others because they have a mental disorder.
The bill has however not been passed and the Mental Treatment Act of 1964 remains in force, undermining the interpretation of mental illness.
Mental health is not an isolated event. It is a state that can be worked on. The very first recommendation I will always give is a friend- a friend is the biggest help one can get. Cultivating the kinds of friendships that allow you to be vulnerable will be the very friendships that save your mental health. Life is a team effort! Beyond that -and most importantly- is seeking help from a mental health professional.
Who Can Get Affected by Mental Health Illness?
The thing I have come to learn about is you really can never judge a book by its cover. A friend of mine told me once that "not behind all smiles is happiness. Sometimes behind smiles is profound sadness." This statement has always stuck with me even as I deal with my friends and the people around me. Whether you are a man or a woman, young or old, mental illness is something that can accost you, especially when faced with continuous social and economic pressure.
A lot of times people look like they are doing fine when in truth they are not. The danger here is that through the assumption that so and so is a happy person, we alienate these people and never fully register their pain. This pain could later dawn on them with depression and hopelessness in fear of not meeting society's expectations, and in some cases, people decide to take their own lives.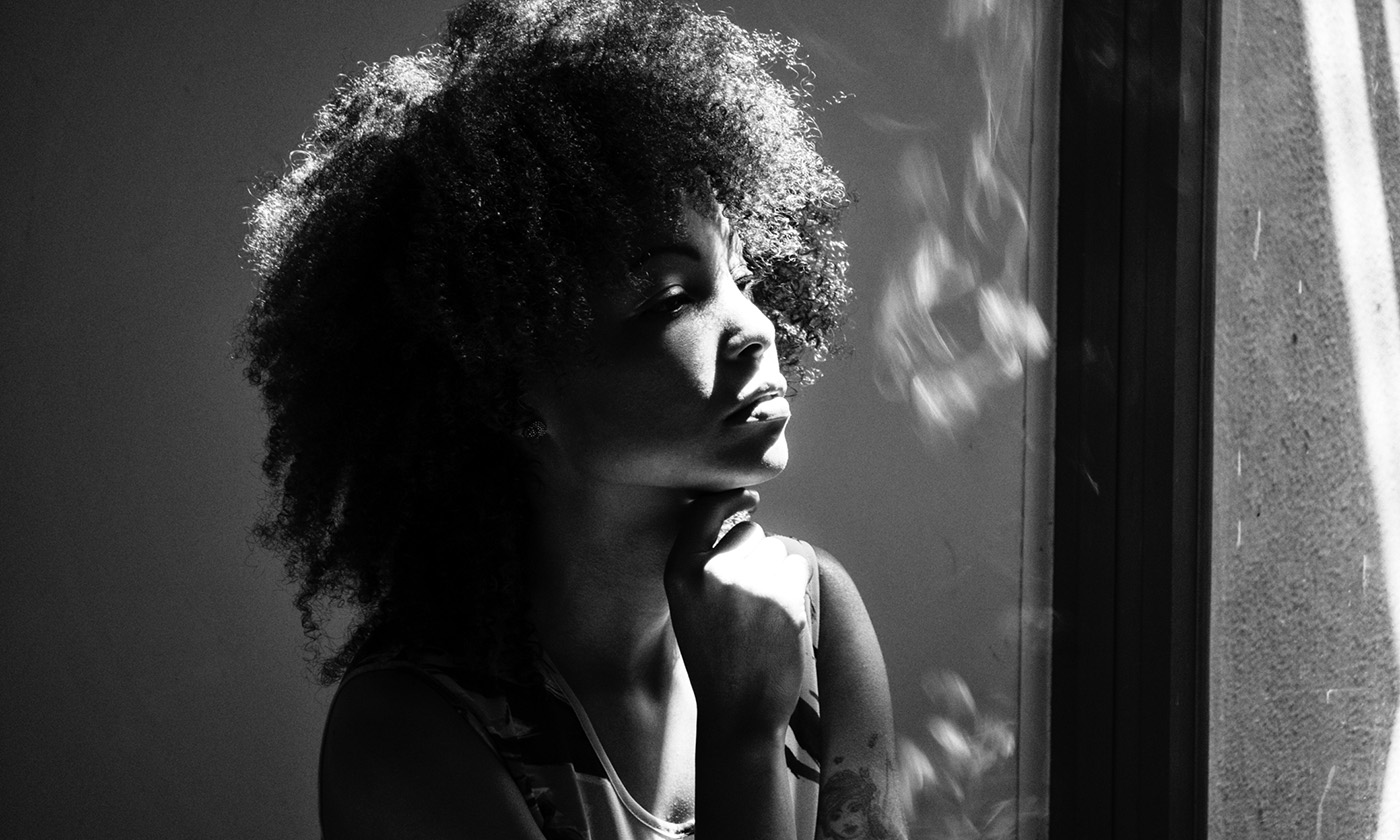 Source: YES! Magazine
Circumstances play a big role in putting a dent in our mental health. Take for example growing up in a dysfunctional home; which most of us have unfortunately experienced. The mistreatment children witness and lack of love and unity in a home will have dire consequences. A child may later suffer from personality disorders, have low self-esteem, become a narcissist, or develop any other mental illnesses. How then does society expect growth if we are constantly deterring the health of our children? For some though, mental illness is genetic. In a family where there is history of some mental illness like depression, schizophrenia, or bipolar disorder, chances are that this condition will be passed on. The problem then becomes that in traditional societies people evade the question of mental illness and are never aware of its hereditary nature, and so the cycle of discrimination continues.
Why Should We Act?
A healthy mind can garner a happy life in which someone can be productive. I have often wondered about employers who create an environment that is very stressful and incites fear in the workplace. This kind of environment will definitely affect the employees' mental state and their productivity. Take, for example, an accountant who has made a mistake in calculating. The bosses call him in and charge at him with all sorts of insults. To cope with this, the employee spends the night at the bar in a bid to forget. He goes into work the following day, does haphazard work and the cycle keeps going.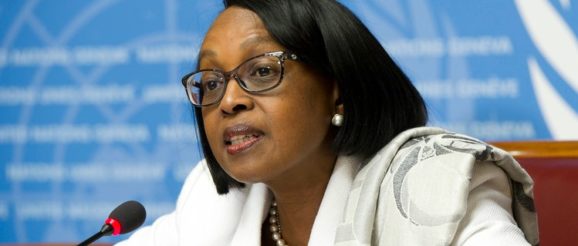 Source: DLT
Our minds are so powerful that unless we are mentally well, society goes nowhere, creativity is stifled and there is no growth. This is why it is important to have conversations that make people understand that it is okay if they are not okay, and in doing that the healing process starts.
According to , in low and middle-income countries- where Uganda like most African countries fall, 76% to 85% of people with mental disorders receive no treatment for their disorder. These statistics are tragic and we have to start doing better. Wherever you are, whoever you are, start learning and advocating for mental health because this mental health crisis the world finds itself in needs all hands-on deck! Some of the existing mental health services in Uganda are; , , , , .
Keep an eye out for more on mental health as we identify and explore different serious types of mental disorders, highlighting the most common ones such as depression, stress, anxiety, and more. Please take care of your mental health and seek help from friends or professional services.