In 2019, thieves broke into my friend Tony's new office, and made off with the new computers and furniture he had procured for his team. An enterprising man with a knack for digital marketing who had finally ticked off another corporate market's requirement - office space - Tony was devastated. But you can't keep a good man down, or so they say. He held his team together, dusted himself and sprang into the action, prepared to rebuild from scratch. And he began, but along the way, it appears he changed his mind.
While in his town this February, we had a conversation in which he revealed that he had dropped the pressures of having office space and settled for providing internet to his team who were now working remotely. Business was going well. At the time, the Coronavirus was still a distant tale in East Africa. Articles on the curious case of a Covid-19 free Africa by Western media outlets were making rounds. Office buildings in Uganda were buzzing with activity and 9-5 workers woke up every day complaining about the early morning commute, but with an intrinsic sense of purpose given to them by this very routine.
Then Uganda registered its first case. And soon after, there was a COVID-19 lockdown. Offices closed and employees were instructed to work from home. The Zoom application took the place of boardroom meetings and in a surprising turn of events, remote work became the norm, and office, the other. Today, close to 4 months later -even after the lockdown has been eased- many workplaces have employees (those who are still employed) come in only occasionally. If Tony who switched to office rent last year, and I who writes in my pajamas and previously edited documents while watching cows graze; are any examples to go by, working remotely isn't exactly a new concept. Local newspapers had already begun featuring creative millennials who are making a buck from the comfort of their living rooms. Yet even I must admit that never in a million years did I think this wave would spread so soon and hit so hard. We weren't ready. Employers were reluctant to give up the coveted corner office and the bird's eye view it gives them over the popularized, privacy intrusions that are "open working spaces.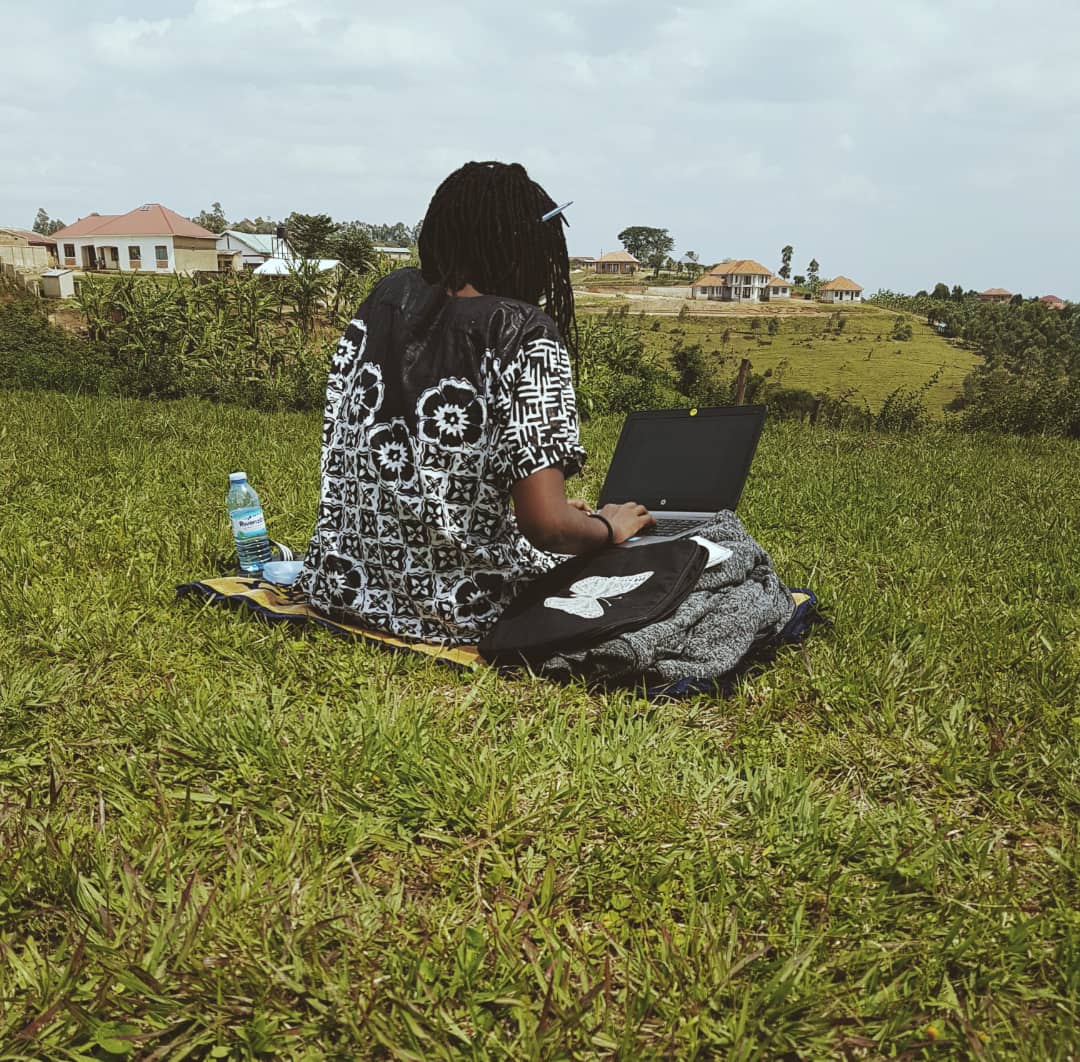 Image of the author working outdoors
Since we're here now, we have to ask ourselves: was the daily commute to sit within a four-walled space with pneumonia-causing air-conditioning ever a necessity? The answer is in the human and financial costs. First, we must unpack the commute and its effects on the employer. The average office worker lives in a Kampala suburb with a poor road network and terrible traffic. It takes them on average 1-2 hours to get to the office depending on how early they get up. They then get there exhausted; if they were driving, from the activity. If they were in a commuter taxi, the exhaustion comes from being crammed in a 14-seater which pre-COVID would usually carry at least 16.
The office culture, much like the commute, takes the shape of a specific routine in Uganda. First, there's the exchange of pleasantries which stretches to harmless gossip. You know, how bad the traffic that morning is, the newspaper headline, the load-shedding in Najeera and Naalya, it goes on. We like to catch up. Then there's breakfast - buying samosas from the woman outside the building, asking for some sugar and making tea. Finally, we settle at our desks- but first, what's happening on Twitter and if Facebook is your poison - what's on my "friends" minds? When we're ready to work, it's time for the staff meeting. By 11 am, the 8-5 is short by 3 hours already.
Soon it's lunch time and the afternoons drain the work zeal out of any adult. So, depending on the deadlines, the worker will push through to 5 pm, albeit operating on a low body and mind fuel or just use the office internet to download the latest Game of Thrones episode. At close of business, they're back to enduring unbearable traffic. They get home exhausted and iron the clothes for tomorrow. This cycle is firm - conditioned by a rigid corporate culture, enforced by the employer and reluctantly, but sufficiently performed by the employee. The latter- like anyone just trying to survive a system, have learnt to safely navigate this one.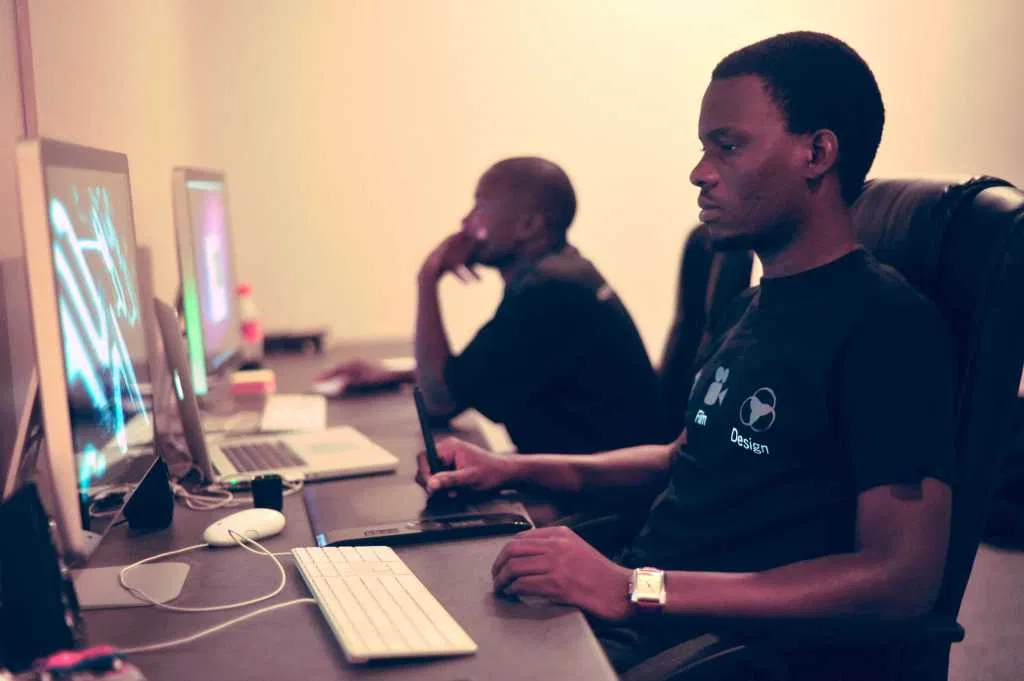 Image by Onyait Odeka via dignited.com
There are of course employees who would rather the concentration that these four walls bring in contrast to the distractions of a house full of other people and toddlers running around - especially now that schools are closed. Still between the traffic, the watchful eye of the supervisor and the annoying workmate eavesdropping on every phone conversation; productivity and performance at the office are considerably low for many. Yet by playing by the rules and just showing up, they keep the unsuspecting, yet culpable employer happy.
So, what happens if we hand over the office keys? It is likely the employee will produce better results if the mind and body don't endure the exhausting morning commute. They will also be better motivated if they can opt not to come in on hard mental health days. And the employer? They get to both motivate and accurately assess their staff better with a results-oriented management style. They save on expensive office rent, furniture, water, electricity and broadband internet too. I'd say it's a win-win.