Tourism has been a major contributor to Uganda's economy with a vast number of Ugandans being employed in the tourism sector, ranging from tour operators, transport companies, hotels and lodges trickling down to wildlife game parks. Game viewing is the most popular tourist activity in Uganda, with plenty of wild animals like lions, buffaloes, giraffes, antelopes and elephants in the ten national parks. Uganda is one of only ten countries where it is possible to visit endangered gorillas. Uganda's tourism is a major driver of employment, investment and foreign exchange, contributing 4.9 trillion Ugandan shillings (US$1.88 billion or €1.4 billion as of August 2013) to Uganda's GDP in the financial year 2012-13.
Feeling the Ripple
In light of the COVID19 pandemic, over 500,000 people directly and indirectly involved in the tourism sector have lost jobs, according to the Executive Director of the Uganda Tourism Board, Lilly Ajarova. Uganda's tourist arrivals had surpassed 1.6 million in 2019 with foreign and domestic tourists enjoying an uninterrupted growth of the tourism sector. The country had set a target of attracting and hosting at least 2 million visitors in 2020, however the COVID19 pandemic has changed the situation. Sadly, 92 % of the tourist bookings were cancelled, and the Uganda Tourism Board estimates a revenue loss of over 500,000,000 USD with livelihoods also being greatly affected.
Uganda's economy is feeling the ripple effects of the COVID19 pandemic, and tourism as a sector is now at a major stand still due to the Presidential directives to fight against the spread of COVID19. These include shutting down of the airport and restricting public and private transport and all other tourism activities. The Ugandan government also advised tourists coming from heavily hit countries to postpone their visits and relaxed rescheduling rules. Most of the tourists that had already booked trips to Uganda cancelled, seeing the biggest hotels in the country partially shutting down and putting business on hold.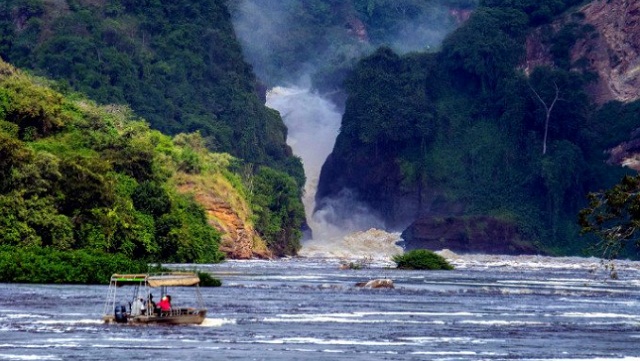 Image via independent.co.ug
The Kampala Serena hotel, Sheraton hotel and Hotel Africana which have been operating at nearly 80 per cent occupancy rate reported a huge decline to slightly below 20 per cent and incurred losses of about $15 million, according to the Hotel Owners Association. But not all is lost and grim for the tourism sector in Uganda, as most tourism stakeholders and operators are using this opportunity in the country to go back to the drawing board and re-think, innovate and reinvent themselves. "We are working around the clock to ensure that destination Uganda revamps and prepares for how best to relaunch when this crisis has past'' revealed Lilly Ajarova, the Executive Director of the Ugandan Tourism Board. The COVID19 situation remains unpredictable and uncertain, and no one can tell exactly when the world can go back to business as usual. So for now, the tourism sector in Uganda is preparing for the post-COVID era with conversations around how to adapt and survive in the wake of the pandemic.
Domestic Tourism in the Spotlight
With major airports closed and worldwide bans on international travels, it is going to be a lot harder for the tourism sector to survive relying on foreigner tourists. It is now more than ever that the sector needs to fall back on the locals and interest them in domestic tourism and exploration of the beautiful natural endowments in the country. There have previously been some campaigns to encourage locals to visit domestic destinations, such as the "Tulambule Uganda" campaign. Domestic tourism invites people to see the beauty and magnificence of nature in their own country. It also drives conservation goals forward by making more people aware of the beauty of nature, and the need to save it from human poaching and other threats. To boost the sector through domestic travel, some major changes need to happen and we summarize them in 5 points below.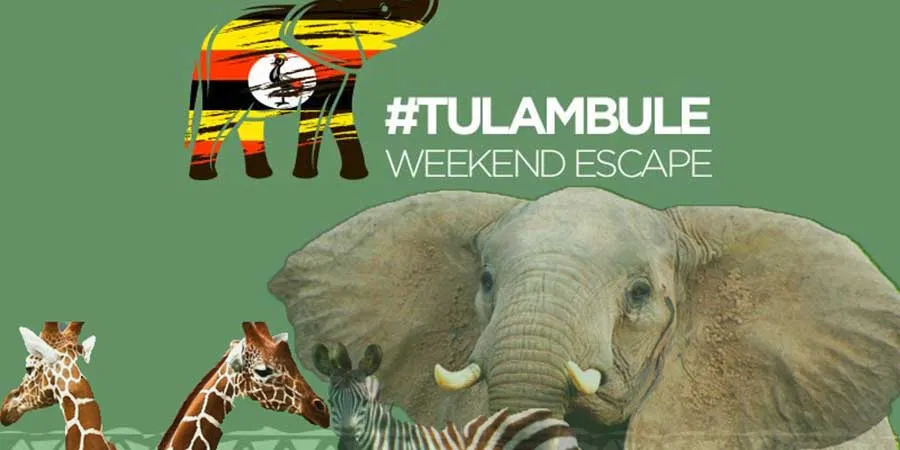 Image via primateworldsafaris.com
Making Travel a Lifestyle
There's a popular perception that tourism is for "white people" and a "luxury" that most Ugandans are not so keen on. The Uganda Tourism Board and Uganda Wildlife Authority will now be promoting tourism packages with lowered rates and promotions to enable the locals to travel more. Uganda is rich in culture, arts and natural gems and visiting domestic destinations that boast such tourism activities will be great for harmonizing the communities.
Creating Relevant Products
There are conversations to revisit the way stories are told about Uganda and its tourism sector. Domestic tourism will now dictate the way stories are told in the African way, in resonance with our cultures and what directly relates to us as Ugandans. This will create experiences and tell our stories through travel to the domestic market and eventually the larger international tourism market.
Product Value Addition
The tourism sector will now have to step up to offer value to the domestic visitors by creating products that are suitable to the local taste and interest and priced in a friendly manner to Ugandans. Products should also be tailored to families and different audiences.
Showcasing Heritage, Cultures and Music
Uganda is rich and basking in culture, music and heritage AND domestic tourism will be a new renaissance tapping into these as the local tourist will continue to connect back to their roots. People will have a chance to revisit ideas and cultures that have been forgotten, such as traditional folkloric story telling around fire places. Strong emphasis will now be put on exhibiting the different cultures such as the Buganda and Bugisu cultures that have their own traditional dances, music, and rites.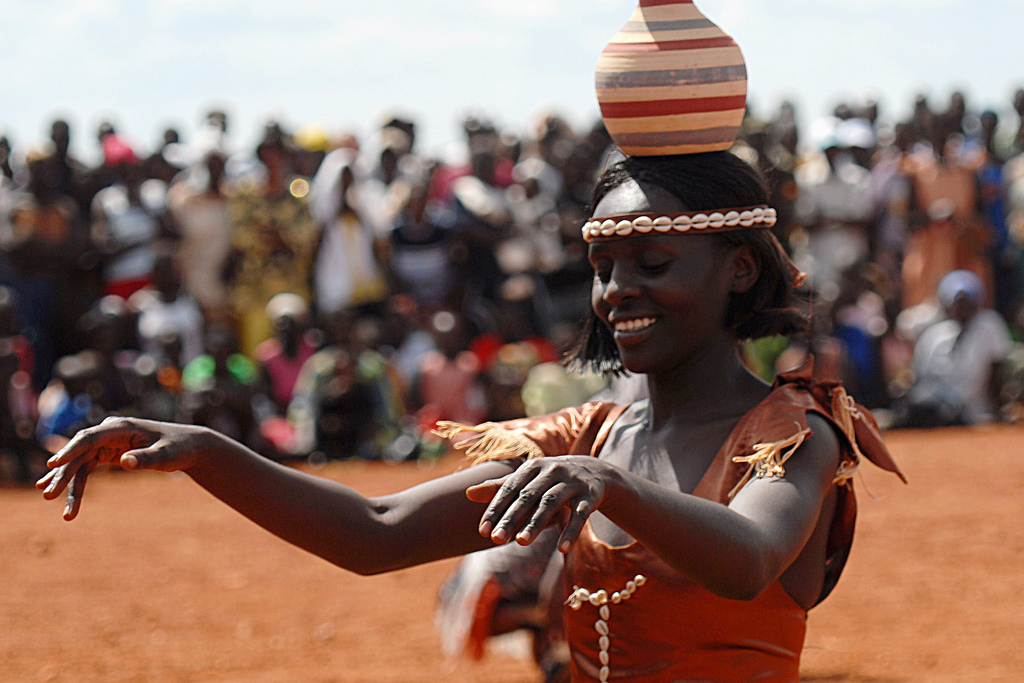 Image via ugandasafari.com
Branding and visibility as a Model for Survival
With the post-COVID19 era will come a lot of aggressive marketing with various tourism businesses struggling to survive and stand out from the crowd. It is now the time to build reliable, strong, visible brands that are service oriented and offer value for money. Tour operators will need to think outside the box now to differentiate their brands from the competition.
Patrick Bitature, a renowned Ugandan businessman said in one of the tourism sector-talks that for any business to survive, it should have the ability to adapt, evolve with the changing times, and have resilience and perseverance like a cockroach. Bouncing back, the tourism sector will call for a lot of innovation and invention, positioning, working together, flexibility and resilience. Now is the time for tourism operators to revise their business plans and models, embrace technology, re-skill and re-tool to be able to exercise a strong ability to adapt and evolve with the rapidly changing times.