Photography: Salih Basheer
Story Editing :  Azza Osama
Sudanese people lived and traveled to Egypt for generations. Many, such as Nubians, have long-winding family ties, while others go there seeking a better life, education and career advancement and thousands have ended up there as refugees in the last few decades of conflict. Salih Basheer took to the streets of 'Almarai', sans-serif !important to meet some of these Sudanese who generously shared their thoughts, struggles, opinions, memories & good humor.
Uncle Gamal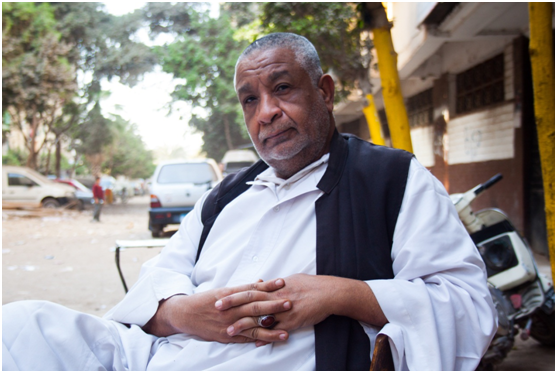 I was one of the people who traveled to Saudi Arabia between 1979 and 1986. I went back to Sudan like every expatriate who wants to improve his situation and settle in his country. I got married and bought a car and opened a very famous boutique shop named Chanel in the fifth district of Mahdia. Work continued until 1989, after which conditions changed, prices increased and sales became very weak. One day the tax collector came to me and asked for a large sum. I was an idiot then, and assaulted that man. When I closed the shop for the day, I found the police waiting for me outside. I was arrested and sent to prison. When I finished my prison term I decided to leave Sudan, so I sold the goods in the shop and came to Egypt. I have been in Egypt for almost twenty seven years and I have not returned to Sudan.
Faisal Mustafa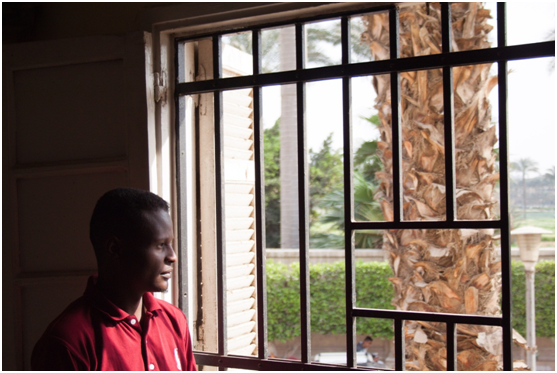 I was studying Media at the University of the Holy Quran. Due to some circumstances I applied to a university in Kuala Lumpur, Malaysia. Before I finished half the year in Sudan, I was notified that I had been accepted at that university. I traveled from Khartoum and when I arrived at the airport in Malaysia I discovered that the visa had expired and I did not pay attention because it was my first experience traveling. I was locked up at the airport for 13 days, the university tried to intervene to solve the issue, but to no avail. I returned to Sudan and found my colleagues had finished school year. I decided to travel to Egypt and thought about migration. Luckily I found an opportunity to apply for universities and so I applied to 'Almarai', sans-serif !important University and decided to continue here.
Abdel Fattah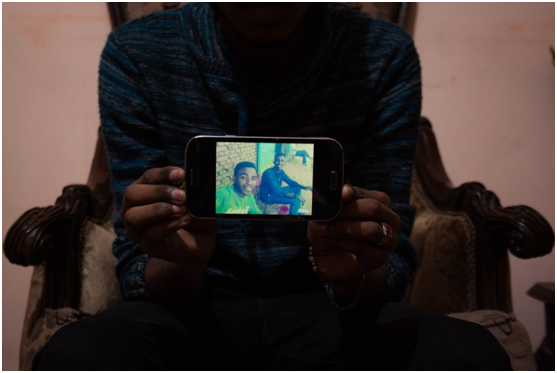 I was sitting on the balcony thinking about weed. I put my clothes in the washing machine and the next night I dreamed that my friend and I had gone and bought a lot of drugs and rented a big car and went with my friend to a remote place. I sat in the car and began to wrap a cigarette. Then I heard the sound of a police car so I threw it away and ran but the police chased and arrested me waking me up from my nightmare. My friends and I suffer from drug use. I left my university in Sudan and came here. I am currently in my second year but my father thinks that I am in the third year. I'm afraid that if he knows the truth, he will grieve and send me back to Sudan. If I return to Sudan, I am afraid of returning to my old habit.
Uncle Khamis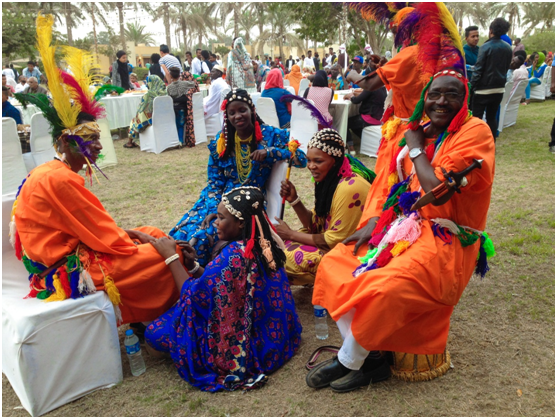 Heritage is our identity and our roots. Without heritage we are lost. Our traditions and heritage preserve our attachment to Sudan in faraway lands.
Thuraya Adam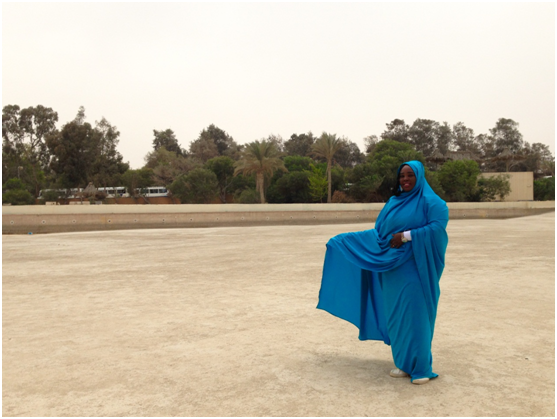 One of the things I miss here is wearing the Sudanese toub, because if I wear it and walk down the streets everyone will stare at me; because it is strange to them.
Raw'aa Hassan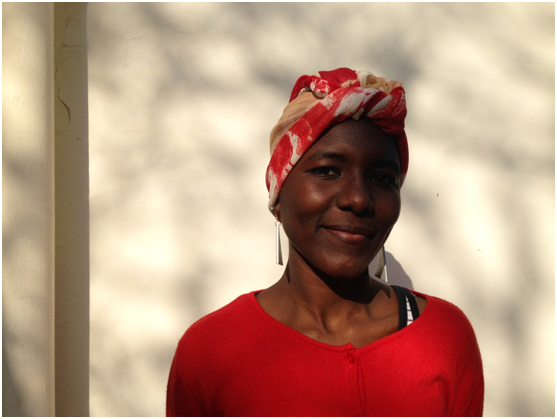 We traveled to 'Almarai', sans-serif !important for the first time five years ago. We went through difficult circumstances, so I had to work as a domestic worker to help my family financially. At first it was a big responsibility for me, because it was the first time I worked. It was scary at first to sit in a stranger's house and take care of their children, but with time I got used to this work and loved it and built close relationships with the people I worked with, and even keep in touch sometimes. Being far from home makes us self-reliant, and changes many of our concepts to ultimately form our characters.
Ezzat Nasr Al Din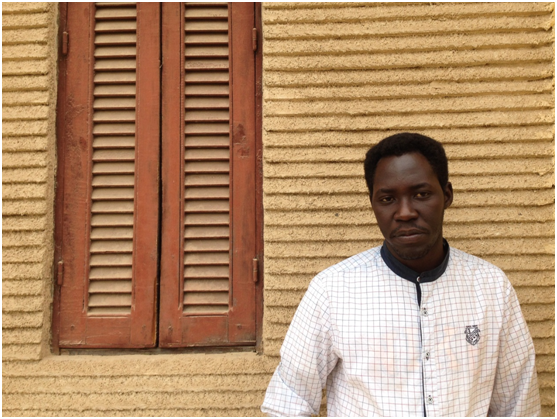 I have been here – in Egypt – for seven years. I still remember the first situation that happened to me when I arrived. I was working at AlAttaba at the time and a verbal quarrel broke out between me and an Egyptian man so he insulted me. I stood up and decided to go to the police station and report his vile act. The officer in charge listened and asked a junior officer to insult him in front of me. He then told me that it was a simple matter and did not deserve to be reported.
Mohamed Bakri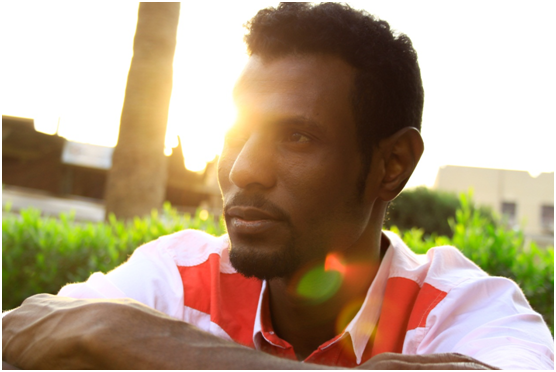 I've lived in Egypt for eight years. This decision – the travel decision – had been taken by the family. It was difficult because I knew I would not be able to see my friends and stay close to where I grew up. I miss playing football in my neighborhood with my friends and neighbors.
Ahmed ElGaly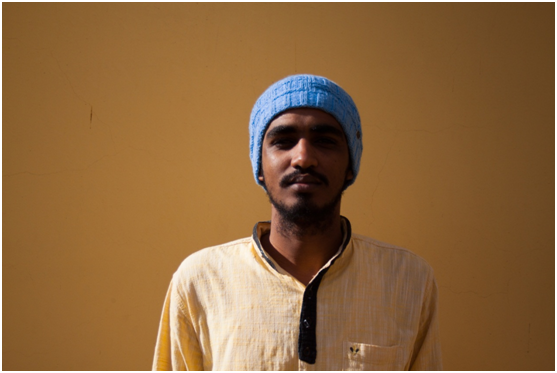 I had to leave Sudan to escape before my name was banned from traveling. I co-signed my name with a guy who owed a large sum of money and did not meet his debt, so I had to re-pay the owed amount. I came here but now I think I have to travel again somewhere else because the situation here is difficu
Leb Ghanour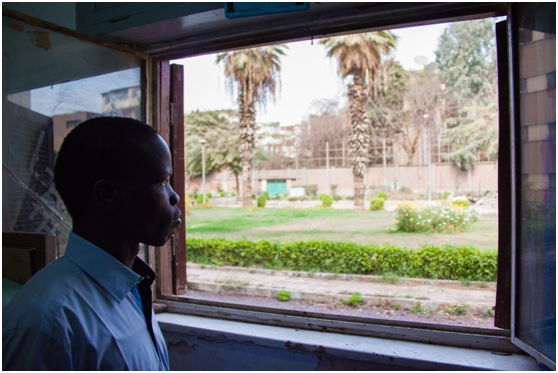 I studied public secondary school in the city of Rifa'a in the state of AlJazeera. We were the last batch of students from South Sudan before the separation. I was studying at the Sheikh Lutfi School. I have very nice memories from that place where student were called Lutfagiyeen. I still remember that we used to trespass into the farms and eat sugar cane. Orshleim and Kokadam were the names of the wards in which we slept.
Khaled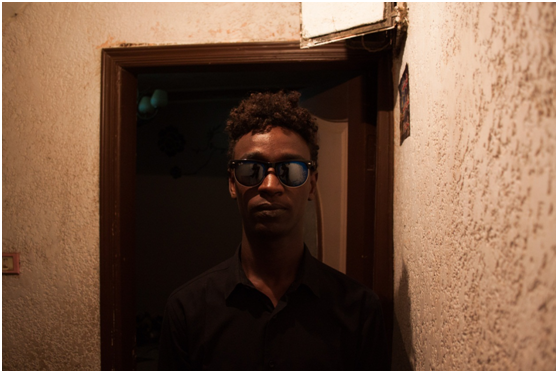 Here we have full freedom to do what we want, unlike Sudan, where we have to meticulously calculate ever move to satisfy people. For example there are certain things that if you do people may misunderstand you and say you've deviated from the straight path.
I was a singer in traditional concerts around Omdurman and Thawrat neighborhoods. I still remember my first concert where I earned 100 pounds, I was very happy. My mother was the only person who knew the nature of my work. One day, when my father knew, he was angry with me. He told me that I had deviated and that these were the acts of "thugs". When I came to 'Almarai', sans-serif !important, I met young people who played musical instruments and we started hosting concerts for the Sudanese community here. We make a great deal of money at these concerts, at least three thousand pounds.
Ahmed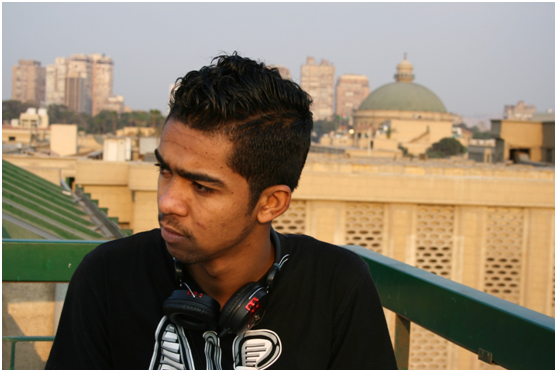 I've been a rap singer for five years. I started with poetry, but started rapping after listening to Clash and AbolNis. I have recorded about thirty songs and write, record and edit all my work on my own. I want to tackle important issues through rap songs and become famous. I am now studying at the Higher Institute of Cinema in 'Almarai', sans-serif !important.