This letter appeared in our 5th newsletter. Subscribe here and read it here.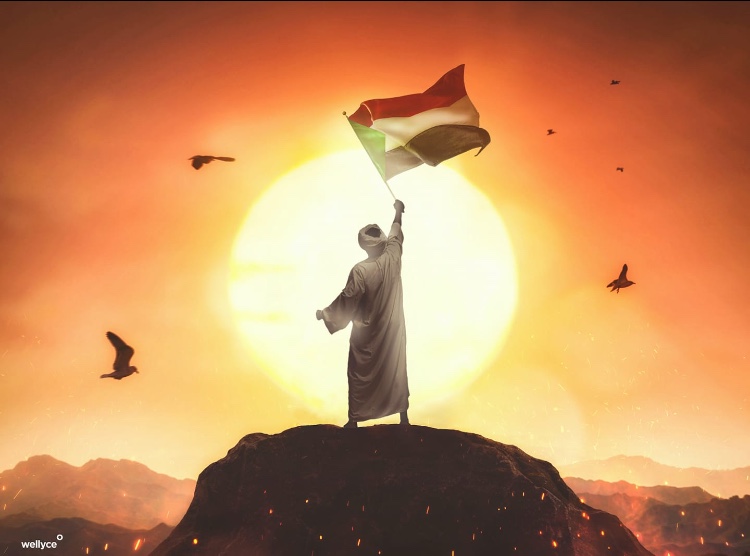 Art by Wellyce
Dear readers,

The past month has been overwhelming for Sudan. We witnessed the ignition and growth of the #SudanUprising protests and boycotts. The organized and spontaneous protests started in different cities around Sudan, with the first large scale one in Atbara on December 19th 2018.
People took to the streets to express their frustration with the situation in the country. If you've been in Sudan in 2018 only, you would have certainly witnessed the crippling shortages in necessities such as fuel, bread and cash. Although the issues run deeper, these shortages are thought to have provoked many who have seen the lack of response in dealing with the crisis as a demonstration of back governance, thus demanding the fall of the governing regime.
Since the protests started, we lost more than 40 reported martyrs, mostly young men and adolescents, who scarified their lives in the hopes of a better Sudan. Our deepest condolences go to the families who lost their loved ones, and the country that lost heroes who had one purpose- to make this country a better place.
The sadness of how things led to this is unbearable.
Our mission at Andariya was always to focus on the positive and shine light on what is uplifting and inspiring in Sudan, where we started, South Sudan and Uganda, where we later expanded. No matter how things were, we adamantly participated in the chosen role of raising hopes and instilling determination for a better life by showcasing unsung heroes who transcend challenges.
We have been at the heart of arts and culture for almost four years and these same voices have been loud during the #SudanUprising. They united in various spheres, spanning digital art, music and more, and let their creativity speak through. We believe that art is a revolutionary act and digital activism and media have played a huge role in #SudanUprising. They maneuvered the social media ban, united and shone through, encouraging, inspiring and documenting the glorious times, the unity and even the painful moments of the #SudanUprising.
Andariya will continue to support the arts and culture through various means. Since the start of #SudanUprising we paused publishing to listen to what people wanted and regrouped with inspired ideas for action, driven from what we saw, felt and were urged to address. We remain adamant supporters of arts and culture in social change and will resist the different types of anti-free speech that seek to shut us up from telling the truth.
Peace,
The Andariya Family