With a design reminiscent of Picasso's later works with objets d'art of the steelwork variety; Mojo Art Gallery, or just Mojo as the sign reads, shrouds you in a serene yet provocative energy almost instantly upon entry. The artful pieces on display waft like perfume from all sides and conquer the conscious and unconscious multitude of senses alike.
Unlike Picasso, whose work centered on morose pinks and serene blues before pioneering cubism, the art pieces at Mojo are more of the plastic art variety. Visual and physical three-dimensional plastic art pieces made from a number of diversified materials are on show as soon as you walk into the gallery. You foray deeper into the place and photography pieces greet you and attach themselves inextricably to your mind. The gallery's layout stands equally as tasteful as the art pieces it offers. Every item screams talent and assumes a comfortable position of harmony among its peers. The loft, which serves as an office of sorts, falls nicely in place with the items on display and, surprisingly, so does the restroom entryway.
Some might view the small space as unorthodox. Nonetheless, "it was intentional" says Mustafa Ali, a designer who also happens to be the owner. "In addition to easy upkeep, " he continues," it enables the gallery to have a controlled environment, one that's cozy and personal. "
An upside to the limited area is that the small space might also appeal to art connoisseurs, buyers, and virtuoso painters as it bestows upon the place a look and vibe of a boutique gallery; which it may as well be.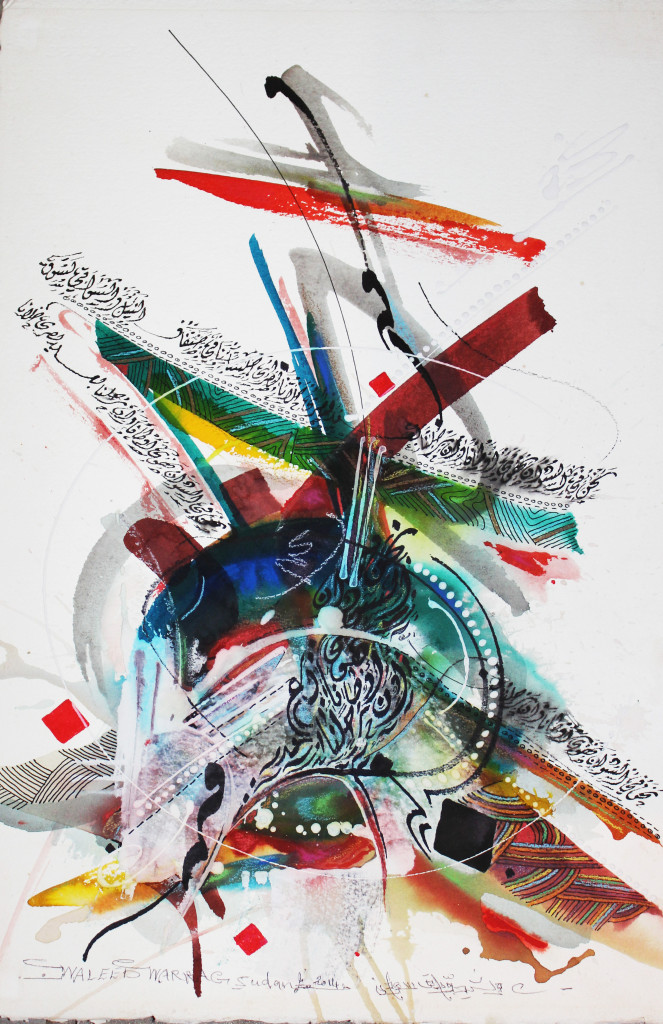 Mojo Art Gallery sets itself apart as the go to destination for clientele interested in acquiring the finer things in life; especially the ones made with captivating finesse and no small measure of talent. What has drawn me to write about Mojo Art Gallery is Khartoum's glaring need for more art spaces like it; for those who are interested about the peculiarities of contemporary art are usually left with a host of very few places to resort to.
The gallery could use more diversification of art on display, such as paintings of the surrealist persuasion, but the public's increasing inclination to prize plastic and abstract art in their collections can explain the latter's abundance. Nonetheless, the artists whose paintings are on display are exceptionally talented and have a great grasp of how to accommodate Sudanese subjects into pieces that are of international quality, yet prices rarely reflect these attributes.
All in all, be it a desire to buy a painting or a quest to better understand the local pop art culture; a trip to Mojo Gallery is always worthwhile. It's an exhilarating experience to stop by Mojo for exhibition inaugurations or even to just browse the existing collection and delve into Khartoum's artful side.
Mojo Gallery is on Mc Nimir Street, 20 meters south of the Greek Club. You can follow their updates on the Facebook page.
*This article appeared in the Sudan Vision e-newspaper, and was heavily edited for Andariya.
(Painting by Waleed Warag, for an exhibition that took place in February 2015. Photo Credit: Mojo Gallery)