Priscilla Othow Ajakan (65) spent a significant part of her life in Khartoum. She came to Khartoum in 1988 and maintained a strong stamina, working hard to gain respect around her community in Haj Yousif. She first came to Khartoum with her family to escape the war, and stayed to create a life for the family.
Before she came to Khartoum, she was a trained nurse by profession and that created opportunities in Khartoum. She spent 8 years working as a nurse after arriving in Khartoum and stopped only after retirement.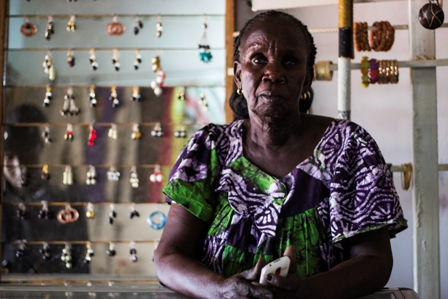 Priscilla started a handicrafts business 9 years ago. She runs a small shop and exhibition where she sells her handmade crafts and traditional creations. The shop has traditional brooms, statues, beads, key-holders and much more. Priscilla also does tie-dye art, where she colors cloths into beautiful patterns and makes them into different clothing styles for children, youth and even older people.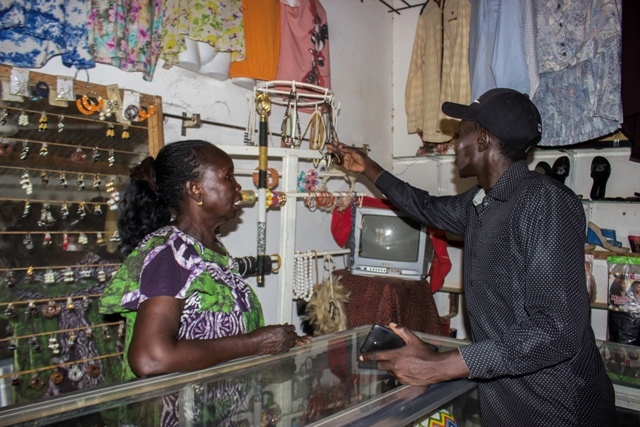 Priscilla learned the handicrafts business after she retired from her nursing job at the hospital and joined the missionaries at the Sudan Council of Churches (SCC) where she has been training disabled people for 9 years. She got her first sewing machine from the church as a donation, and that led to her establishing her workshop.
Priscilla chose the handicrafts work to support her family members and her personal needs. She is also inspiring jobless younger women to be become self-employed by the fruit of their labor. At her small exhibition and shop she trains and teaches women how to make their own materials and products.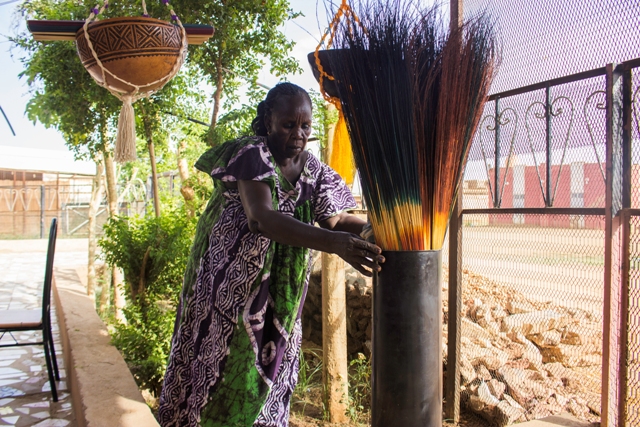 To encourage women and motivate them to sign up for the trainings, she is not charging them anything but hopes that she can pass the knowledge to them and to see them excel after the training they receive from her.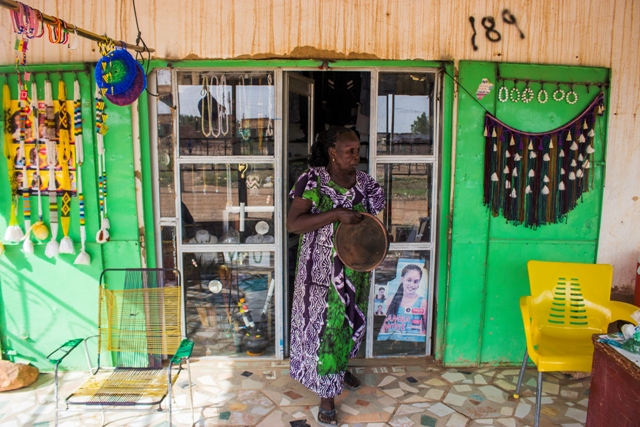 Aware of her old age, Priscilla intends to inspire others to continue doing handicrafts work as it preserves cultural heritage and provides income to many who need it. After managing her shop and training program for some time, Priscilla still faces some of challenges in relaying her message; many  do not take the trade seriously, but some start producing from what they learned and sell at her shop if not start their own.
For more stories check out Visual South Sudan, co-founded by photographer Bullen Chol.