A rebel by nature, starting out by mixing gospel music with reggae and dancehall to the shock of many in the congregation, Deng Mathiang Mabur is no ordinary South Sudanese musician. He persisted and believed in his fusion music and along with fellow musician friends recorded an album and sold enough copies to get him noticed by his school principal in Khartoum.  At the time, he was practicing hard to join the Hilal Football team, but when prompted by the principal, he partook in a talent show and even won money for his performance. Not long after, life took him in another direction.
Like many who struggled with the instability and harsh socio-political environment in the once greater Sudan, Deng immigrated to the US. To get his footing, his love for music fuelled his effort to write and produce more records and sign up for performances. He recalls "things in the US were different, the competition war really rough. I saw these pop musicians work hard on their music & that's when I started pushing myself more. That time I still had problems with my documents, it was a struggle because I was illegal. I didn't have an income then so music was my income. Life cornered me and it became clear that music was my survival kit."
He made the move from Washington D.C., where he first landed in the US, to Nashville, where he met many producers and technicians who helped him sculpt his skills. It was a learn-by-doing environment that yielded his steepest learning curve and resulting gigs.
While his immigration papers were hitting a rough patch, he got an uplifting call from Reda, a friend who wanted to link him up with Nas Jota, a US based collective of Sudanese rappers and hip hop artists. This specific phone call resulted in a trip back to D.C. to record the explosive track LA. Deng's own bars were powerful, sparking interest in his own music within the local and diaspora Sudanese & South Sudanese communities who were moved and excited by a revolutionary anthem, released at a volatile time for the two nations. The artists know this would be a powerful track "when we heard the final vocals & music we knew it was going to be huge! So we released it as a track & then Ehab from Nas Jota got involved and we made the video. It blew up."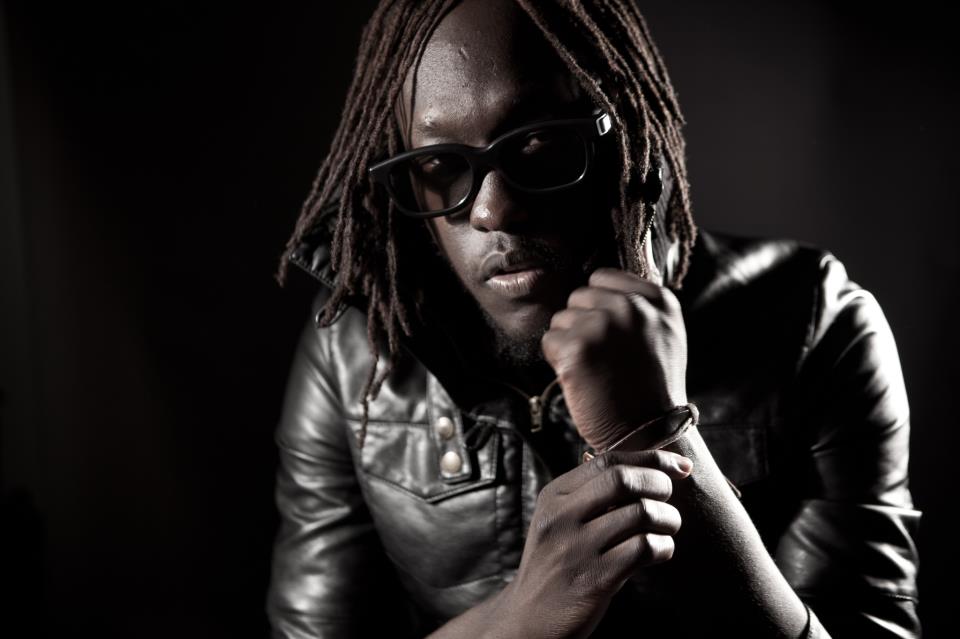 It was an especially bad time since his immigration process had hit a road-block and he was due for deportation. He scheduled a meeting with the immigration officer and lawyer and asked them a simple question "where are you deporting me?" For anyone else the answer could only be one country, for Deng, whose native South Sudan just split into its own sovereign nation, years after he left the greater Sudanese soil, it was complicated. Either way, Deng was born and bred in Northern Sudan and knew his whereabouts in Egypt and Romania- where he spent some years- better than in the Southern Sudan region. It was an obscure situation, where his Sudanese origin and passport were annulled while he was trying to settle in the US.
Unfortunately, not everyone was impressed with the confrontational lyrics. Trouble started brewing for Mista-D and everyone on the track. Fortunately for Mista-D, the track helped his immigration case get approved and he finally got the citizenship when all obscure and pragmatic matters were cleared with the officer in charge of his complicated case. It was a good time to be a musician, Deng believed "music is powerful, it changed my life! If it wasn't for music everything would have probably gone downhill."
Deng went on to finish college and specialize in IT. He continues to work on his music, releasing new tracks and videos on his social media pages and booking gigs when his schedule allows him to. He is adamant to not lose his passion, affirming "I take two months off & write a bunch of stuff & then go back to work & release them. Then I would do a show here & there & I don't even do it for the money or fame anymore. It saved my life & for that I'm trying to pay it back."
Mista-D's songs sound like a personal diary. He shares his soft side in "Bagit Atam Tim" with a tale from his high school days crushing on a school-mate. With an up-beat East African pop tune, he serenades us in "Gelabi" sharing his anecdotes on the perfect love. In "After the Storm" he showers us with some positivity for when our life, work or loved ones are not smooth. Although there is a heavy reggae tone to his beats, Mista-D admits he likes to mix it up; "I create my own sounds, mixing different genres because I grew up in different parts of the world; so I don't limit myself to rules." He continues to write about day-to-day issues and embedding his memories of his home into records about a life once lived. Mista-D's unique mix of sounds inspired by his background, current life and work, travels and passions results in beautifully meshed songs peppered in a fitting blend of English and Arabic.
Follow Mista-D's Soundcloud channel for all his latest hits and his Facebook page to see his latest videos and updates on upcoming performances.