is a thriving artist with an astounding acting career in Hollywood. The Ugandan born playwright, actress, and filmmaker made her latest debut on American television series . In it, she battled terrifying insecurities and stepped into her deepest vulnerabilities to embrace a role that mirrors her own experience.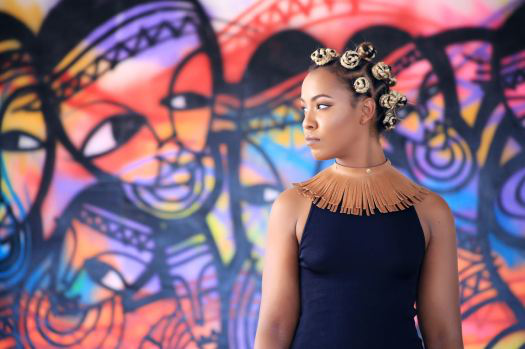 Actress Kemiyondo Coutinho - Source: boldinafrica.com
At a Crossroads
As an artist living in Los Angeles city, California, Kemiyondo had, at the time, come to a familiar crossroads. "Work was scarce. I wasn't getting cast for anything. I felt like I was in America just driving for - a car hailing service. I considered returning home for at least a year. I had even booked a ticket back." Then at a random coffee meeting, a writer of the episode mentioned that they were looking for a Ugandan actor. "I was intrigued because the writer was Ugandan. But I thought they wanted to make a biographical story and I wasn't sure I was the right person for it." For a person whose skin tone is considerably lighter than that of the woman who the story is based on, she was worried about perpetuating colorism in an industry where it is prevalent. Kemiyondo also doesn't speak her local language, Luganda, fluently. A limitation she was well aware of.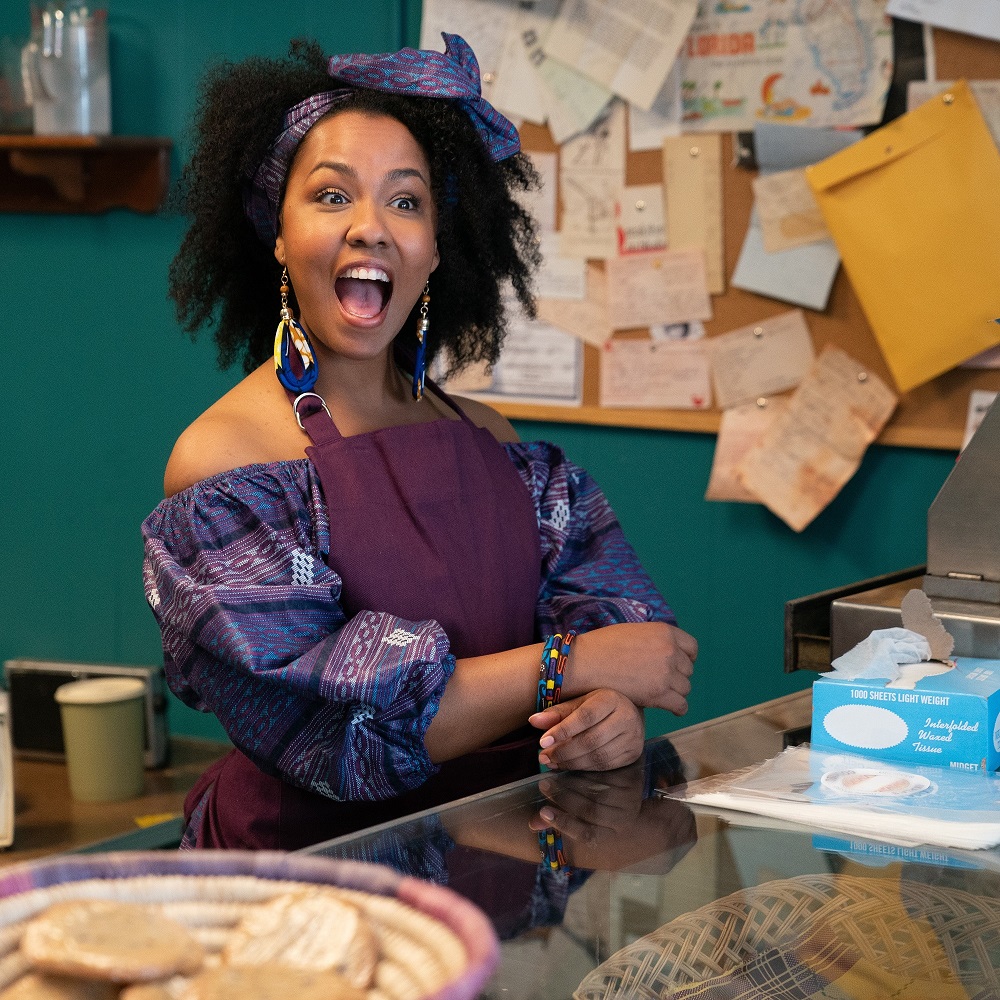 Coutinho playing as the Beatrice in the series "Little America" – Source: Valentina Monte
She submitted about 4 names of phenomenal Ugandan women actors who she had worked with and thought would suit the role better. Three more unexpected calls about the role, including one from the Ugandan casting director who mentioned that they thought her to be a strong candidate; she submitted her tape, read the script, and even sought the services of a Luganda language coach. "I thought to myself that the predominant theme was: someone coming to the States in pursuit of a better life and ending up doing work that they'd never do at home. And I, with my Master's Degree driving for Lyft, could relate to this story about a woman with a fancy degree- now selling cookies on the street. I could bring my struggle and my story to this story."
She plays Beatrice, a young woman who after trying hard to fit in, as a last resort takes on her family's legacy of baking and begins to sell cookies in a basket; which is how she eventually becomes successful. Kemiyondo reflects on this: "that's all you do when you first get here. You just want to fit in. My writing and auditions, in the beginning, were all about fitting in. Then later you realize that the answer is the very thing you're running away from." Like Beatrice, she has her own 'basket' to which she had to return; her directorial and production debut film, - a Ugandan story, shot in Uganda, which features an all-Ugandan cast and crew. She adds, "Kyenvu was my basket. The project that gave me my career breakthrough in Hollywood."
Embracing the Role
Kemiyondo let go of the limitations and dug into what she could bring to the character. She noted "the duty of the actor is to bring yourself to the role. I realized that the parts of the script which I related to were how I was going to achieve that. The emotional journey, more than mimicking the idea was what ultimately became important to me." That the script was loosely based by changing the subject's name to Beatrice from the original subject's name Elizabeth allowed her more freedom to achieve this.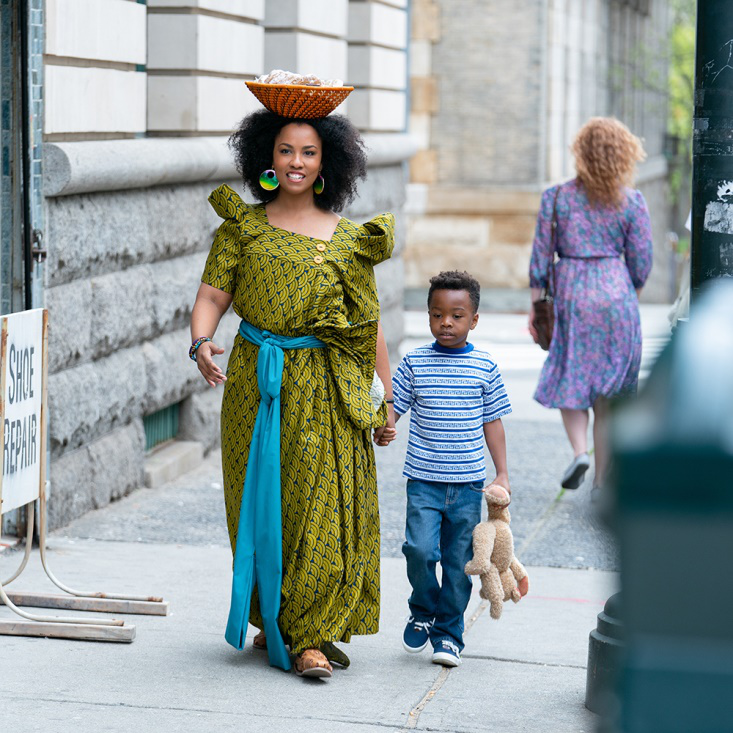 Scene from "Little America" - Source: Valentina Monte
A Ugandans Reunion
Being on that set was one of the most beautiful experiences, she explains. "I went out there, wore the busuuti/gomesi, and did my best. All the creators and actors also worked hard to bring the best out of it."
On this team were other Ugandan actors - and who brought back the feeling of home for her. Kemiyondo hopes to cast Luswata, the Ugandan actor who plays her father in Little America, for one of the films she produces in the future. "Phillip is so good, I remember watching him just killing it on every take." Her Luganda coach, fellow actor, director, and producer was also on set the whole time.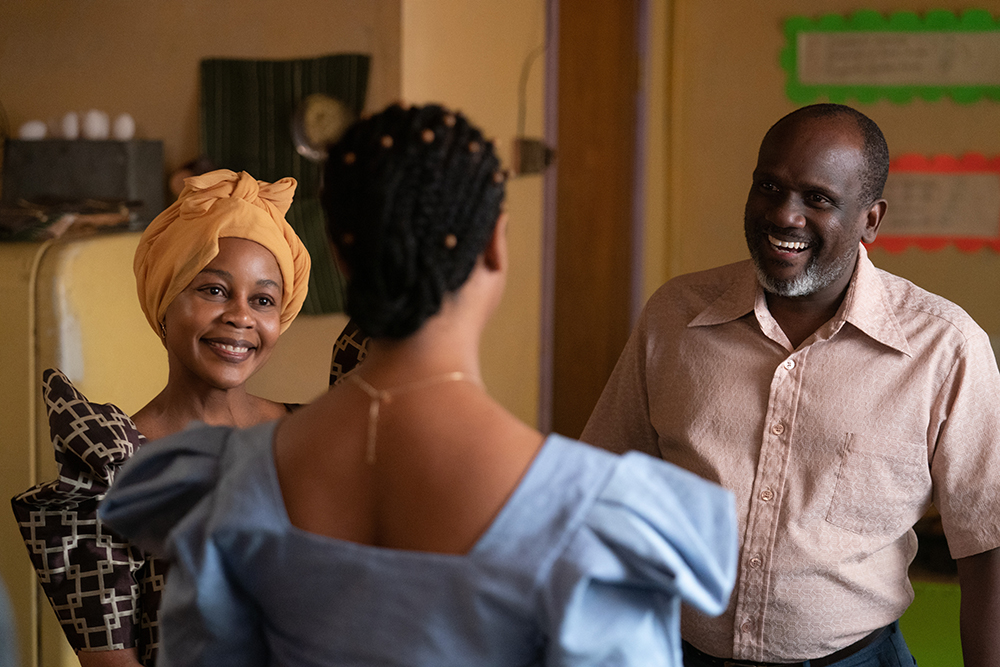 Phillip Luswata and Susan Basemera with Kemiyondo at "Little America"
The Lessons
Kemiyondo now has more empathy for the African parent who is not readily supportive of unconventional career paths. She reflects, "I totally get that parents should be supportive, yet thinking of my character Beatrice's mother back home sacrificing everything so that her child can have the education she couldn't have herself, only to be told the child has chosen baking - the thing that she could already do at home. I can understand how it would make no sense to her."
As an artist, she's also learning that parents are often apprehensive about the arts because it is something they're not familiar with. She notes "this robs them of their responsibility to guide, or their ego to want to fix. My mother supports me, but she can't advise me on acting because she doesn't understand it. And I think it's selfless for a parent to be ok with that." For this reason, Kemiyondo is glad she took the role, adding "in the end it was and will be important for people at home to see a familiar face of a Ugandan on the big screen, at that level, making a living out of acting." She hopes that this then contributes to changing our parents' perspective on the arts.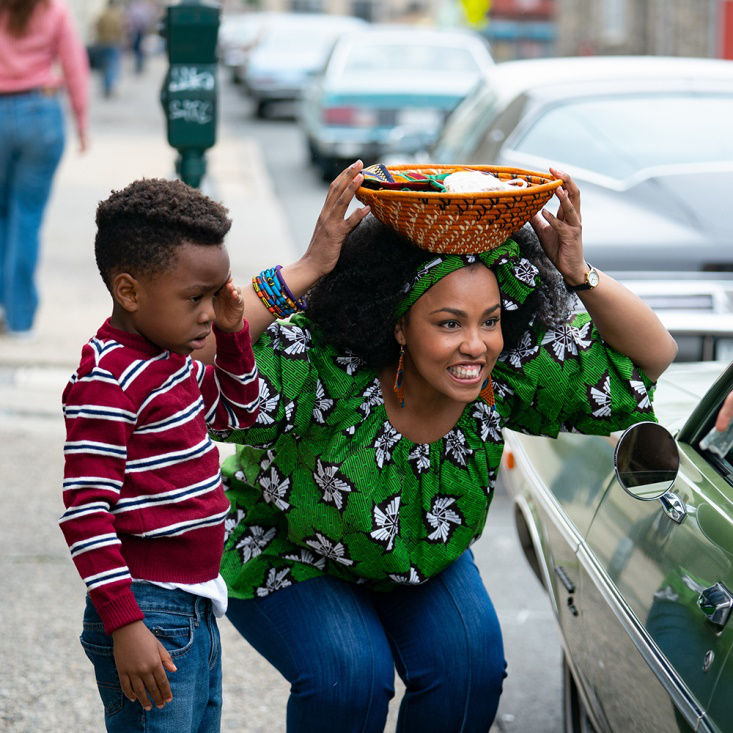 Scene from Little America - Source: Valentina Monte
To-date, Kemiyondo still struggles with what she considers the hardest part about going for this role - the fear that she isn't a good enough Luganda speaker. With mounting pressure from insecurities arising from that awareness, to having to watch back the performance and confirm her fears, she has a different feeling each day.
Going forward
This self-professed artprenuer is content nonetheless. "I did and continued my best. And all the support from home just makes me even more grateful." Kemiyondo launched a campaign dubbed to fundraise $25,000 for 5 Ugandan women filmmakers for a film production each at the end of last year. The funds have since been raised and allocated. She hopes to someday be cast in a film as Lynn Whitfield's daughter, an American actress who she is a spitting image of. She is also currently writing her own scripts. Set on not just telling the Ugandan story, but also bringing along other Ugandan film artists on the journey, Kemiyondo is a Ugandan artist on her way to the top.
"Little America" is an American anthology web television series that tells the emotive stories of the lives of immigrants in the United States. First released in January 2020, the show can be accessed on , a streaming service platform.