The world will celebrate the International Women's Day on Friday March 8th 2019, designated by the United Nations to celebrate women's achievements and raise awareness about gender inequalities. In Uganda, this was declared a public holiday and the president always presided over national celebrations in the past years. Women's Day is dedicated to taking stock of the progress made towards achieving women's full and equal potential with dignity, as well as the protection and promotion of women's rights in all spheres of life as enshrined in Uganda's Constitution. "On this Day we also recommit ourselves to further actions towards the attainment of women's empowerment" Uganda's State minister for Gender and Culture recently told the press.
The global theme for this year; #BalanceForBetter is a call to all stakeholders to create a paradigm shift for transforming mindsets towards the goal of gender equality as well as identifying new ways of advancing women's agenda at all levels.
However, in Uganda this day will be marked under the theme; "Empowering Women through Innovative Approaches to Social Protection: A Pre-requisite for Inclusive and Sustainable Development". Uganda is one of the few countries in Africa that has promoted participation of women in politics. In fact, President Yoweri Museveni is praised by many for appointing the first ever female Vice President in Africa, Dr. Specioza Wandira Kazibwe. A Ugandan surgeon and politician, Kazibwe was Vice President of Uganda from 1994 to 2003. She was the first woman in Africa to hold the position of vice-president of a sovereign nation.
During the reign, the government also tried to engage more women in politics and government-run campaigns to move women from their domestically confined roles to important key roles in society at large. In fact, the country's parliament has also been led by a female speaker for 9 years now. Rebecca Alitwala Kadaga a Ugandan lawyer and politician has been Speaker of the Parliament of Uganda since 19 May 2011. She is the first woman to be elected Speaker in the history of the Parliament of Uganda. This is an achievement the government has celebrated for years within the realm of "women in politics." But is that all there is for Ugandan women? Of course not. Women in the pearl of Africa are engaged in other activities such as working in the business, art and science industries.
The country is known for having hundreds of female singers celebrated internationally. However, as we mark this year's Women's Day, I have shifted my focus to the women in film. Like it or not, the film industry in Uganda is rapidly growing. While this was not the case ten years ago, several women have joined the industry either as actresses, producers and writers. In the past, it was common to find men dressed as women to play female roles in movies but this has since changed. A visit to the National Theatre in the heart of Kampala will leave you amazed at how many talented female poets, comedians and stage actresses are parts of this industry. So, I took the time to speak to some of the ladies that have put Uganda on the world map due to their roles as actresses, producers, directors and more.
Kemiyondo Coutinho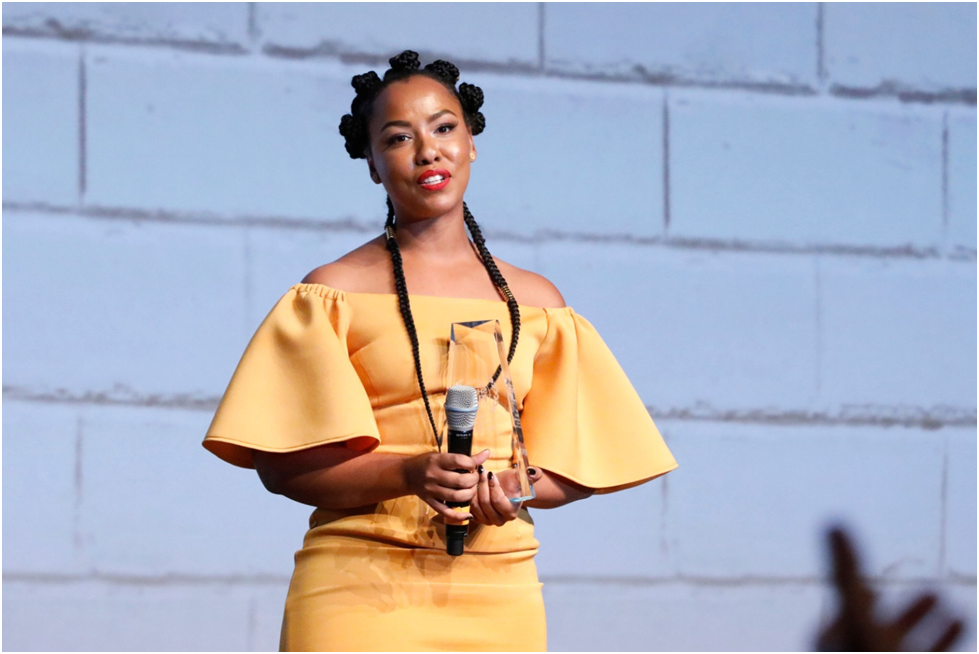 Source: vans Vestal Ward/NBCUniversal/NBCU Photo Bank via Getty Images
Meet Kemiyondo Coutinho. An award-winning Ugandan born, Kemiyondo grew up in Swaziland but later moved to the States for college at the age of 18. She now resides in Los Angeles. Kemiyondo first starred in a play at 10 years old, she recalls "I started acting in my first play in primary school and professionally at 17 when I wrote and starred in my first one-woman show". Being an artist is Kemiyondo's career, but what makes her special is not keeping her eyes on one target. She does other part-time jobs to earn a better living, noting "part of being an artist requires you to do side jobs to support that. I am a lyft (like Uber) driver on the side, a production assistant, wardrobe assistant, a teacher and basically do anything I need to do to get my rent".
She also wrote and directed Kemiyondo Coutnho (Kyenvu) a short film that won her an Award at the 13th Annual NBC Universal Short Film Festival in the US. In this film, she worked with Ugandan talent and according to the actress, the experience was good. She has received several awards including; Harness Social Impact Award, Forbes 30 under 30, Shadow and Act Rising star award, OkayAfrica100 women, SIGNIS East Africa Talent Award and Young Achiever Award
"I love working with Ugandan talent. With Kyenvu, I set out to have a 100% Ugandan cast and crew and I loved the experience. We need to make our own stories on our own. I think Uganda's film industry is only lacking financial support. Films require money and right now there is a renaissance for people to invest in" she adds.
Asked how she believes Ugandan women in film can rise, Kemiyondo says one needs to be the change they want to see as this is the only way to make change. "If you want to see more female leads, then write them. That is what I am doing" she adds. She insists the film industry in Uganda needs more money and that she hopes to help out someday. "We need money! My hope is when I am rich I can fund 5 short films a year by Ugandan directors" Kemiyondo adds.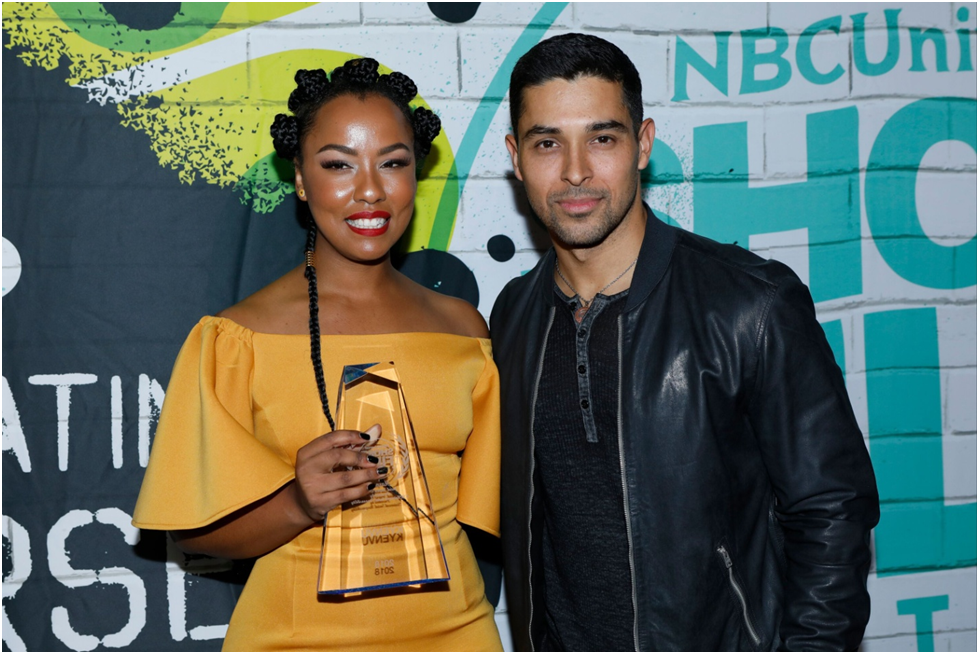 Source: vans Vestal Ward/NBCUniversal/NBCU Photo Bank via Getty Images
As a strong woman, Kemiyondo has not allowed any negativity to put her down. She tells me that on a bad day, she just cries and moves on to the next activity. "I allow myself to cry for one day, then I move on to the next thing" she says. After my interview with this sweet soul Kemiyondo, I came back home; it felt like I had been in LA for this conversation.
Eleanor Nabwiso
Back in Uganda, I spoke to another warm soul. The award winning actress, film director and producer Eleanor Nabwiso, who is one of the most celebrated women in Uganda's film industry and a very humble lady I must add. Eleanor (30 years old) is a Ugandan born and raised actress. Like Kemiyondo, Eleanor started acting at the early age of 10 years with school stage plays. Professionally, she started acting in 2011 and continues till today.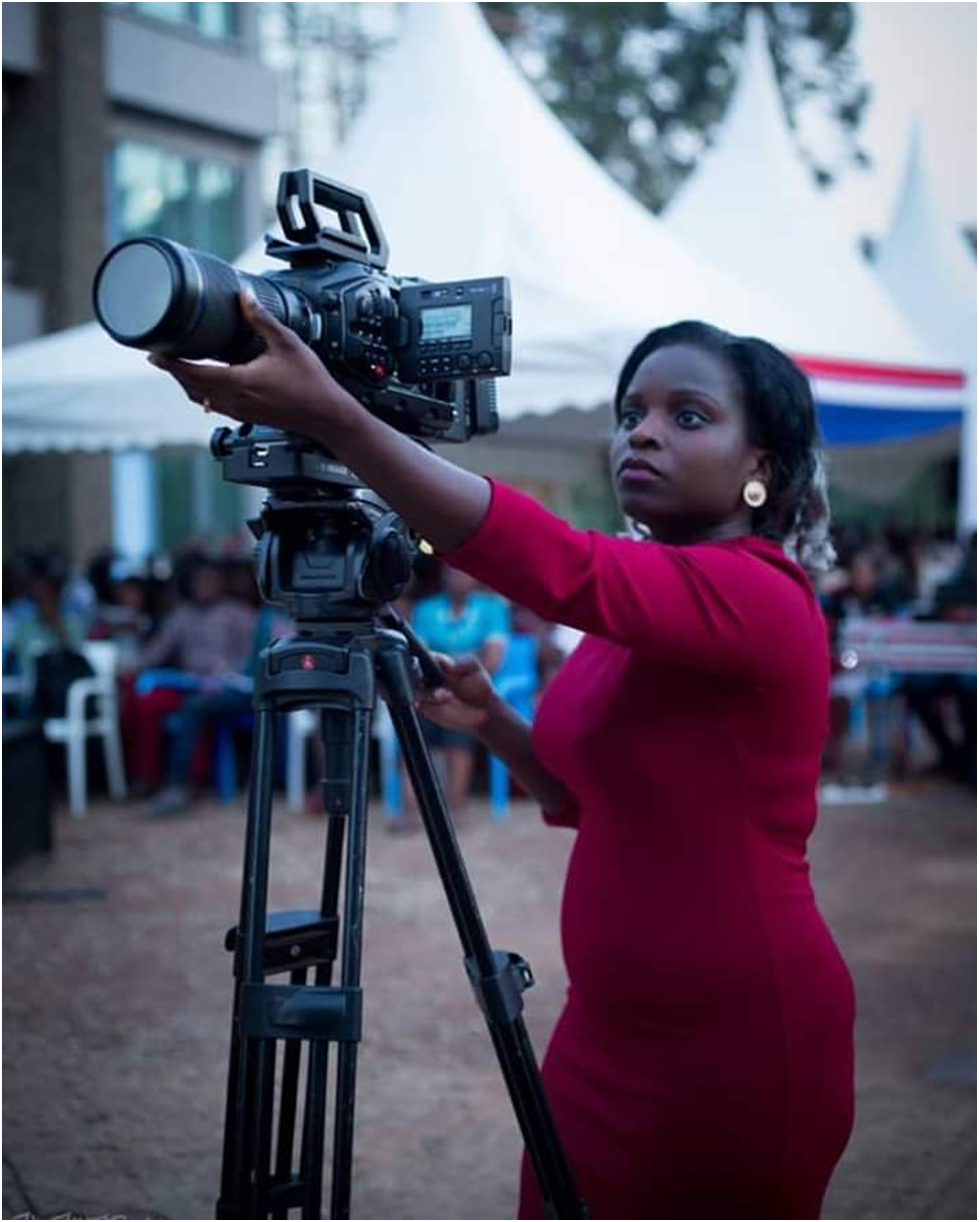 Source: Photo provided by Eleanor Nabwiso
Unlike many other Ugandan actors and actresses, Eleanor is a trained artist. "I am a trained artist and I try to attend all artist training workshops. But I also self-teach a lot with online videos and master classes. Learning in this industry is endless. It is a necessity if you want to become perfect and produce the best to become international and do international standard work" she tells me. Eleanor has starred in many films and series including The Hostel Series which aired 100 episodes. She was one of the lead characters. She also starred in other major Ugandan films like Rain, Family series, Fatal instincts, Beneath the lies and As far as the Eye can See among others. Acting is not her sole career; Eleanor is also a movie director and producer. She has produced and directed films like: Live your Dream, Bed of Thorns, Rain (producer and director), Family series (producer).
Eleanor also prides herself for working with some Ugandan producers and actors, explaining that they come with different experiences, but so far so good. Asked if women are given enough lead roles like their male counterparts, Eleanor tells me yes. "Yes, women are given lead roles and it can best be improved if women out there are interested in acting, keep turning out for auditions and are not afraid to make time for taking on lead roles. Women need to build their confidence and skills a lot to be able to handle lead roles" she adds. Elaborating "there is enough diversity in the film industry of Uganda. Many producers have different movie themes and as we grow, it will only get better. There are thrillers, horrors, dramatic movies among others".
Eleanor has at least 30 nominations for different awards. She has also won 15 Awards both local and international. These include; Best actress in East Africa (FESTIC Burundi), best women rights movie (London Eye International Film Festival), best screen play (Uganda Film Festival), best feature film (Pearl of Africa Film Festival), best feature film (Dada Trust Film Festival Kenya), best film in Africa and Middle East (Nuraine festival China), among others.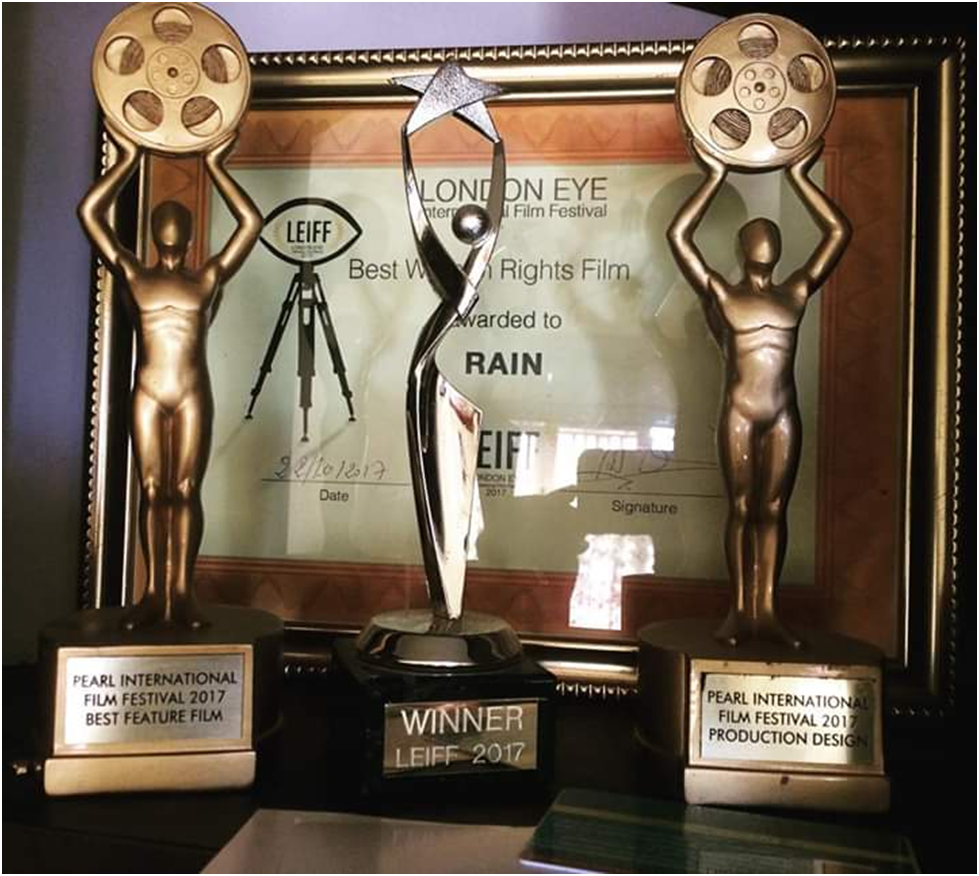 Source: Photo provided by Eleanor Nabwiso
Given a chance, Eleanor says there is a lot she would change in Uganda's film industry. "I would change a lot but to begin with, I would change the marketing strategy for Ugandan movies and have everyone consider going global starting with training from good story telling to high end quality productions. We should all be able to afford high productions to hit big markets worldwide. Then I would create a big film fund to give all great filmmakers in Uganda a chance to make movies and increase the number of movies produced a year. I could go on" she says with a smile.
Eleanor also believes in helping others grow in the same field. "I believe a lot in growing others so if I see you are good at something, be it acting, or being part of the crew, I always give you a chance to work with me and my production house to grow and groom you further. I teach a lot about every step. This is the best way I like to encourage ideas in others" the actress narrated to me.
She is a positive soul who does not believe in setbacks, but rather believes in early preparation and focus to avoid them. "For me and my career, I avoid anything that would affect me emotionally."
As Uganda celebrates this year's women's day, these are some of the ladies young girls can look up to in the arts industry. Hopefully, with more women like Kemiyondo and Eleanor, more will draw inspiration and come out to join the industry and excel in it, bagging more awards and inspiring more after them.
While we featured only two, there are several other women that have put Uganda on the international map in the film industry including; Princes Elizabeth Bagaya, Sarah Kisauzi, Cleopatra Koheirwe and Mariam Ndagire among others.