Jin Jim is a German jazz band, created by four talented members, flautist Daniel Manrique-Smith, bassist Ben Tai Trawinski, guitarist Johann May and drummer Nico Stallmann. The group started in 2013 and ever since they have been making beautiful eclectic music. Their music is a combination of South American and Indian motifs, flamenco, hip hop beats, African rhythms, rock and jazz, and has made them both unique and popular, especially that they play the flute in their jazz numbers, giving the melodies a brilliant touch.
When they started they were all around their 30's, it's one of the reasons they got along so well. But they also got a lot in common; Trawinski, May and Stallmann studied at the Arnhem Conservatory in the Netherlands and have been playing together ever since.
In the first year as a band, they were voted by the public into the finals of JazzTube Festival, in their second year they won the ''Future Sounds" competition at Leverkusener Jazztage festival; which gave them a huge boost. Their distinctive sounds and audience captivating sets brought them to the attention of Young German Jazz series, an ACT's initiative dedicated to developing young German musicians. They soon released their first album "Die Ankunft" and began touring in 2016, going from Peru to five different African countries with the support of Germany's international cultural organization the Goethe Institute. In 2017 they performed at the Jazz Batic festival and luckily got to sign a contract with the ACT label.
In February 2018 they went into the studio to record their second album "Weiße Schatten". With it, Jin Jim showed once again how refined and exceptional their sound is. Jin Jim is taking the stage during the 2018 SAMA Music Festival organized by the Goethe Institute in Khartoum. Mark your calendars because it's going to be a hell of a show, but first get to know them better through this interview.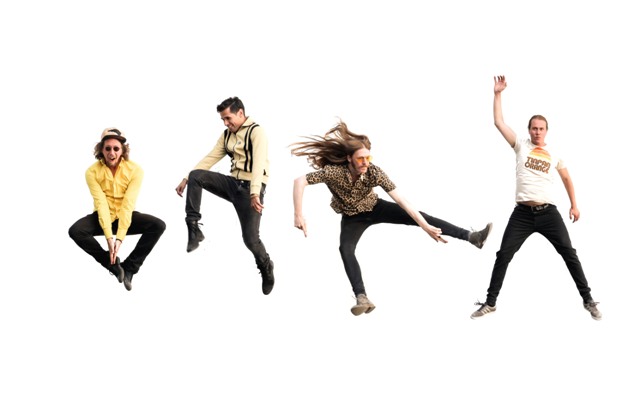 Andariya: What does the name Jin Jim mean or refer to?
Nico Stallmann: I was the one who came up with the name. For me it has two meanings: the first one is like a Jin, a Ghost that moves us through the music and the second one is because of a nick name that my ex girlfriend gave me: "jinjie" which means red head, because I have a bit of red hair.
Andariya: How did you get inspired to create music that contains so many styles? And was it a challenge to combine all, especially with the flute?
Ben Tai Trawinski: I was always open to all styles of music, as I studied the double bass with classical music, played my electric bass in rock music, and ended up studying Jazz at the Conservatory in Arnhem (Netherlands). In my opinion music ought to be free. Music as a language makes no differences between people and cultures, but all cultures bring in their unique style of playing and arranging sounds.
I love to incorporate anything that blows my hair back, so there is no effort to combine styles, especially with a flute player like Daniel Manrique-Smith. There are no boundaries style wise, he can play everything (well maybe no swing yet, but this ought to happen someday in the future). The flute is a very versatile instrument in the hands of Daniel, so the challenge rather is writing a good tune, then combining the styles we like.
Andariya: How did Daniel Manrique-Smith meet the rest of the members?
Daniel Manrique-Smith: In 2010 I moved from Cologne to Bonn because of my wife's work. I was "new in town" and looking for contact with local musicians so I went to a Jam-Session, where I met Johann, our guitarist. He was opening the session playing with a duo project. Very soon we began to play together with different bands and we noticed that we connected in a very organic way when we played together and we understood each other perfectly musically.
About one year later Johann asked me if I could play at a Jazz Festival with a band of his friends. Those friends were Nico, Ben and Monica, a singer from Spain. We played that first gig as a quintet playing some tunes only as a quartet. Playing together as a quartet was magical. There was energy between us and everything fit perfectly. That was back in 2011. We decided to start Jin Jim as a project 2013 and ever since then we're playing together.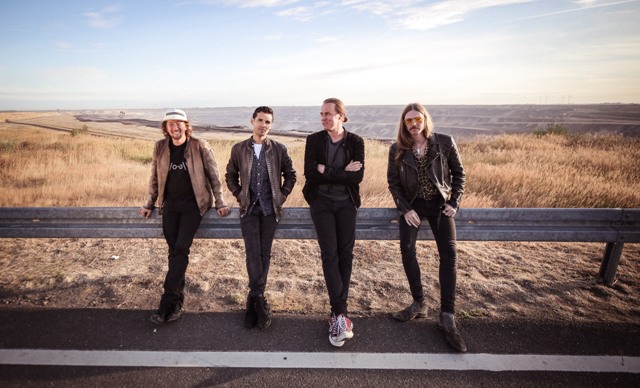 Andariya: How has your music evolved since you first began playing music together?
Ben Tai Trawinski: Since we started playing together we have constantly tried to improve compositions and arrangements. I think we evolved mostly in the way we play together, the way we improvise freely, and in the way we communicate without words on stage.

Andariya: What has been your biggest challenge as a band? Have you been able to overcome that challenge? If so, how?
Johann May: I think a big challenge in the music world of today is to find your own band sound, because there are so many bands on the market. We were lucky when we met, which was a bit by coincidence, and found out that we created a unique sound that we enjoy playing together.
Andariya: Is it your first time in Sudan? What are your thoughts about it?
Nico Stallmann: Yes. We've been around Africa with this band before and it was really mind-blowing. I'm curious to see how different or not it is from the other countries in Africa that we have already visited. I expect to meet great musicians at the workshop, because there are always very talented amazing people. I'm looking forward to play for the people of Sudan, because so far all the African audiences were so nice to us and the atmosphere in the concerts was always great. I'm really thankful and excited to visit your country.
Andariya: Is there any place you would like to visit in Sudan?
Johann May: When I go to a different country I always like to meet people and I´m very grateful that the projects with Goethe-Institute always incorporate workshops, so you get to know a lot of local people and you can hear a lot of stories. And of course sharing music together is also a really beautiful experience.
Andariya: How was your tour in Africa?
Daniel Manrique-Smith: It was one of the most fantastic experiences in my life. We met so many people that really inspired me so much for the rest of my life. And we also had the opportunity to meet some extraordinarily talented musicians who worked with us.
Andariya: Any thoughts on African music?
Ben Tai Trawinski: I love African music and I admire the rhythmic freedom in it. Africa has so many talented and gifted people and I hope that we will learn more and hear much more music from Africa in the future everywhere in the world.
Music can connect us in a profound way.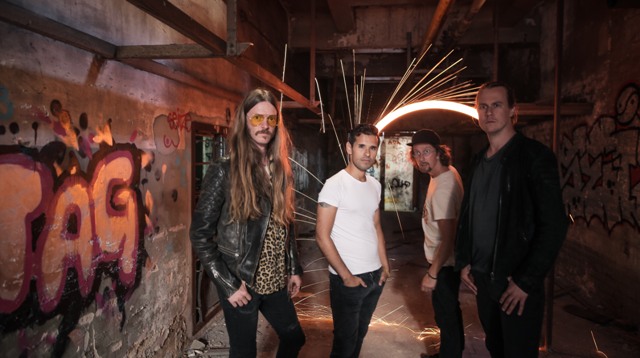 Andariya: What is your favourite band moment?
Daniel Manrique-Smith: There are two occasions that I would like to call my favorites: the first one is when we won one of the most important Jazz Competitions in Germany, called Future Sounds in 2014. The second one is when we played our first concert on German national Television in 2015.
Andariya: What are your future plans?
Daniel Manrique-Smith: Our plans for the near future are to play as many concerts as possible next year so we can present our second album ("Weiße Schatten") that was released in June 2018. We also have our second tour in South America (Chile and Peru) in January and February 2019 where we will be playing a few concerts and do some workshops for three weeks.
Our long-term plans are to continue to collaborate with our label, ACT-Music, in order to produce more albums over the next years.
You can follow the band's updates on their website or Facebook page and watch their videos on Youtube .