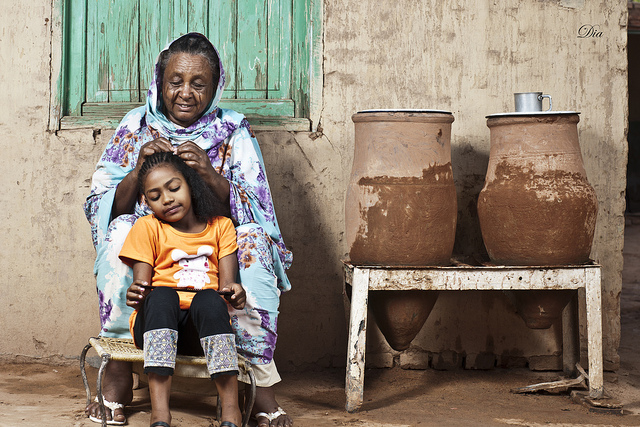 Dear Reader,
A Sudanese Habouba (grandmother in local slang) is not like any other typical grandmother in any part of the world.
Every one of us had at least lived with one or two grandmas, and some were luckier to have more than two. We all hold stories of how our Haboubas touched our lives with their food, wisdom, reassurance and words of comfort, and affected what and who we have become today to some degree.
With their big hearts, our Haboubas are amazing chiefs in society, great role models, unapologetically fearless, teachers, and the kind shoulder we lean on. Their stories are a history worth retelling and their lessons are worth sharing.
We had Haboubas who excelled in education, politics, art, civil movements, sport and even as fictional characters in Sudanese literature. Others worked hard within their homes and dedicated their lives to one, maybe two or three generations.
And, Haboubas can go all dramatic and funny sometimes!
In our 6th issue we will explore the lives of living and gone Haboubas through stories of love, wisdom, sweet memories, fun and nostalgia. Everyone has a story to tell about their grandmas, so we want to celebrate the differences, and be amazed with the similarities through each and every story told.
Who is your Habouba? What do you know or recall about her? What did she contribute? Share your stories with us on info@andariya.com
Sincerely,
Tagwa & the Editorial Team
Image Credit: Diaa Khalil