A rural area is an open swath of land that has few homes or other buildings, and not very many people. In contemporary times people tend to live in the cities due to the relative abundance of business opportunities and homes that are located close to one another.
What I want to talk about is not just how the rural or countryside looks like, but much more on how we feel towards it; what do we do, what is it like to live or go for a vacation in the country side and many other things associated with the lifestyle of country people. I've asked myself plenty of times, why do we prefer going to the countryside? No matter how much you roam the countryside to look for answers, they don't come easy. You can only feel the reasons wash up within you.
When there is a vacation or when it's Eid time, most people go back to the rural areas or the countryside where they come from originally or where they were born and raised. The countryside is where many lived all their childhoods and learned their first step as well as basic principles of life. For many others, they just adore the exotic landscape and warmth they are overwhelmed with from their families or extended families.
There are "good" people and "bad" people anywhere you go. You will never be in a place or explore a culture where the members of that culture or the residents of that place are matched up. Yet people in rural areas have a solid sense of authenticity; you simply feel their originality shapes their unique being. People in rural settings have attitudes towards each other that are highly embracing and welcoming to their households or even to strangers.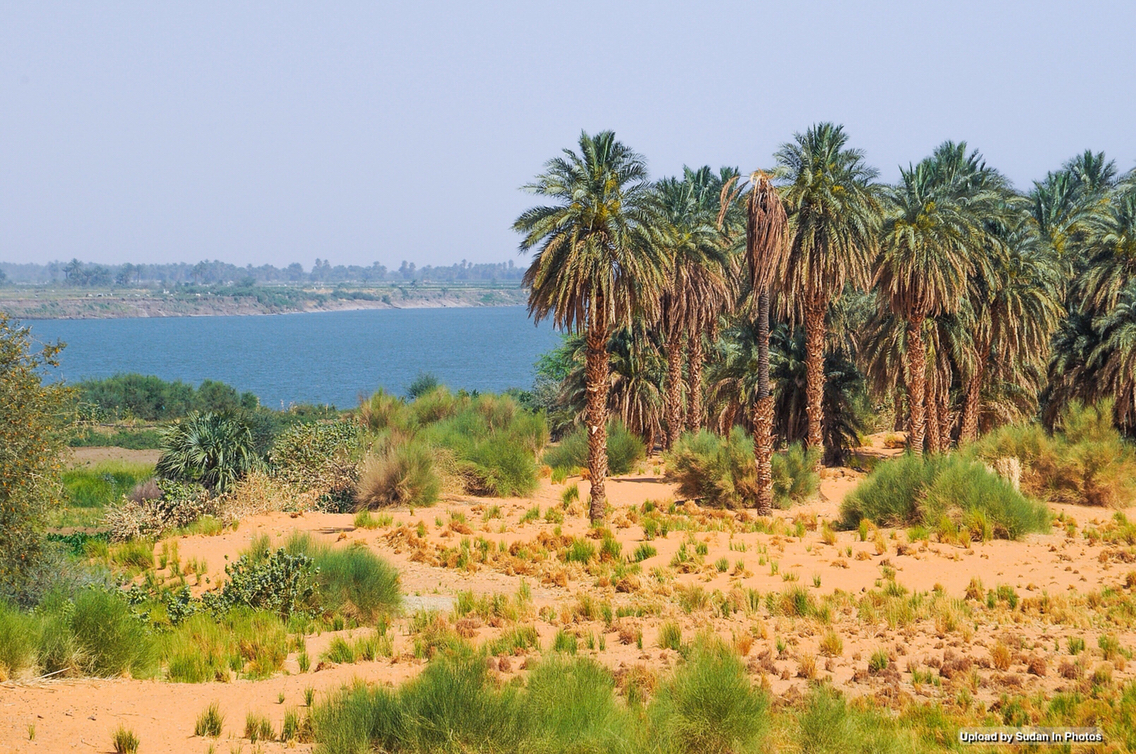 Source: Pinterest.com
I know a lot of people who couldn't imagine living in rural areas, but where a person should live is dependent upon the individual and the type of lifestyle they are looking for. It is hard to say whether a particular style of life is better for any single person. Some tend to complain about the educational level of the schools there, although you'll often find that suburban schools tend to do well in national standardized examinations. Others complain about the lack of services available; the lack of entertainment and "culture", forgetting that the family unit in Sudan is the most integral cultural unit.
On another front, our dependency on technology has drastically weakened us in all aspects. Our psychological needs- like peace and pollution free environments which reduce our stress levels, are ignored. That's why sometimes we can't help but go to rural areas to recharge. There we enjoy less cars and almost no traffic jam, and we don't hear the constant horns and traffic noises. Urban crowded environments are even a threat, because any disaster might wipe a lot of property, unlike in rural areas where spatial considerations are better and thus less threatening.
It is no wonder that novelists and writers often retreat to rural areas to write. There is scarcely any writer who has not celebrated the joys of rural privacy, and delighted him or herself and readers with the melody of birds, the whispers of groves, and the murmur of rivulets. In rural settings you can just buckle down and focus on what you need to accomplish. The lack of distractions makes the countryside a great place to focus on him or herself. One can also draw inspiration from activities such as exploring nature, reading books and articles, listening to music, and other relaxing activities, each of which is perhaps better experienced in an environment with fewer interruptions and distractions. Children enjoy the countryside because of the wide open spaces for playing and exploring and access to nature and its beauty.  For adults, the opportunities to form bonds with neighbors are greater with fewer distractions in the countryside.
Agriculture is the primary industry in most rural areas in the Sudans and around the world. Most people live or work on farms or ranches. I think the pleasure of country life lies in the eternally renewed evidence of the determination of nature, which thrives in many environments but ever so beautifully in rural areas.  At one point in time the person living in rural settings has the clear advantage of knowing how to work with the challenges it can bring. They have to grow their own livestock and produce, but there's just something about getting up early, feeding the livestock and chickens, and milking the cows. This organic and at-one-with-nature lifestyle puts in perspective the price of the minor things like milk and eggs that urban dwellers pay dearly for. People living in rural environments learn how to get by on far less than someone who has grown accustomed to city life.
Every time I visit rural areas, a large part of me wishes I could stay there. Each time I go and feel the warmth of the sun, the lush greenery, and everything just flowering in peace I get the feeling that all this should be my reality. I believe the countryside could provide a lot of economic and social opportunities for growth if one is adequately prepared to leave behind the chaos of city life and enjoy peace and tranquility instead.