It's only when you find a pinch of fresh air and stunning views that you realize how you have been enclosing yourself in a box. An enclosure that suffocates your inner soul and slowly decays the power of your greatness.
I came back to South Sudan about 5 months ago after 5 years abroad. Ready for a new beginning in a homeland that has been stripped of a season to breath and a chance to prosper into the young, gracious diamond that it is. Being that I had been to South Sudan before, I didn't really feed in to all the negativity that was being spread on the internet on how the state of the country was, because even through the political tornado, there was still some beauty left and I was destined to find it.
My ambivert self was not ready to go out and explore because my closed introvert way of life had kicked in. I was highly reluctant to ever do anything; little did I know that I was missing out on some of the best sceneries that this land has to offer. My fear to get out there and experience like never before was holding me back from more than just the world, I was depriving myself of me and part of my identity.
So you know what I did?
I got up one day and decided that I was going to stop letting myself fall into a spiral of awkwardness (which sometimes can actually be a good thing). A colleague of mine asked if I wanted to come along on a road trip to Terekeka, Terekeka State (Former Central Equatoria State) and without hesitation, I said yes.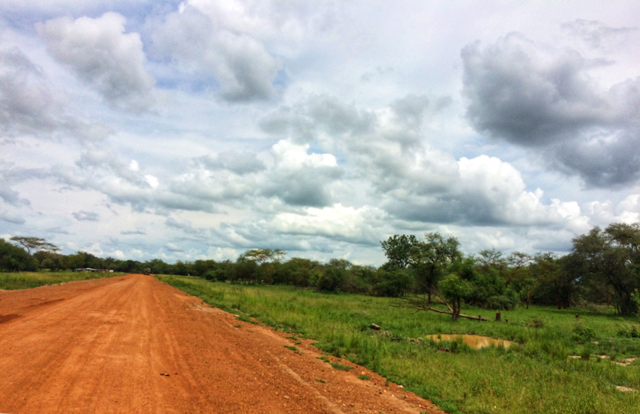 The Road to Terekeka from Juba
By 9 am the next day, we were in a land cruiser across the city. The wind blew like fall flowers across my face and my braids danced through the window to the sounds of the songs that welcomed me home. I never felt so free in my life before and all the stress seemed to wither away without so much of an effort. Just responding to the call of nature,
I have been feeling a little unfulfilled lately and like I was running out of time. I know many people can relate to this because we are in an age where people feel like they should have it all together by 21-25. Some feel like as soon as they become "legal" then they should have it together. As much I know that's not the case, I can't help myself but fall into the trap of the race to success.
From the hundreds of fedans planted with maize and sorghum to supply a whole city and to the mountains that tell the stories of our ancestors, I wondered if my phone could take up all the pictures I needed to take in order to share this story that so many people need to hear and see. The town was so peaceful. They went about their business and it almost looked like the town was autonomous to the South Sudan that has been branded as vicious, a "deadly zone" and inhabitable. I basked in the beauty of its serenity and power of internal reflection.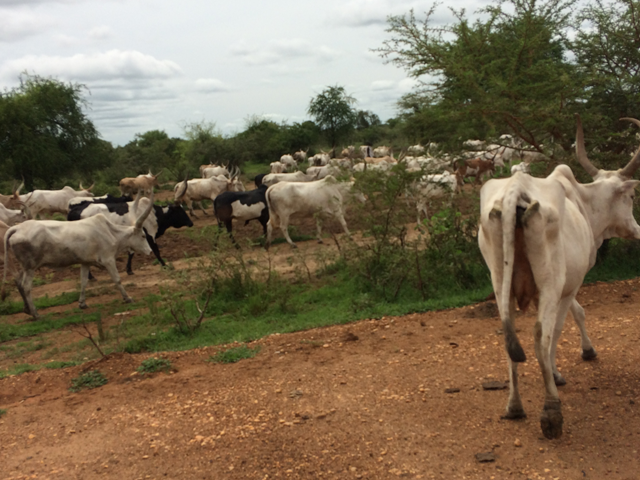 Cattle heading to Graze
I couldn't take it all in within the few hours that we were there so I left with a promise that I would be back for more laughter and painted memories.
I was overwhelmed with the feeling that we should live the life and not let the life live us. You don't have to get in a car and drive 3 hours for your break but take the time out every once in a while to get your zen back.
Namaste!