Photography by Mohamed ElToum
In the last couple of years, there has been an expanding tide of entrepreneurs operating within a new yet highly popular arena– online. Social media allowed businesses to thrive while bridging the gap between the owners and their clients. For smaller and medium enterprises, the online world offers various resources and tools for running a lean model; marketing, promoting, testing and even monitoring their business activities without the massive overheads and human resources traditional business are bogged down with. We had the pleasure of interviewing one such innovative enterprise in Khartoum; Dunyat Dallia, a new baking business run by the tech-savvy baker and entrepreneur Dallia M. Abdelmonim. We were also hosted in her kitchen for a photo shoot, after which we had a taste of a new recipe Dallia was contemplating adding to her ever expanding and delicious menu. Dallia spoke to us about consistent and continuous business innovation, navigating clients' communication issues and the must-try local and international food scene.
Andariya: Tell us about your journey to set up Dunyat Dallia.
Dunyat Dallia: It's something that has always been in the back of my mind, but the penny only dropped-so to speak, when I took a baking class 3 years ago. I simply loved it. I realised this is what I want to do from now on; screw journalism I want to make cakes. Thus began the slow, arduous task of planning, buying supplies, searching the market for those supplies, calculating costs – is it worth the investment, is it worth the effort, is it feasible, is there a demand for this. I knew it was something that would work but everything had to fall in place for that to happen. Honestly, for a whole year I was just testing – testing out recipes, getting a feel for people's taste buds, using family as my guinea pigs. And trying to find the best quality ingredients that wouldn't cost an arm and a leg but also wouldn't compromise the final product – bcecause if the cake tastes rubbish, it really doesn't matter how pretty it looks. The final push was showcasing my cupcakes in the Christmas bazaar at my nieces' school, and Dunyat Dallia was officially born.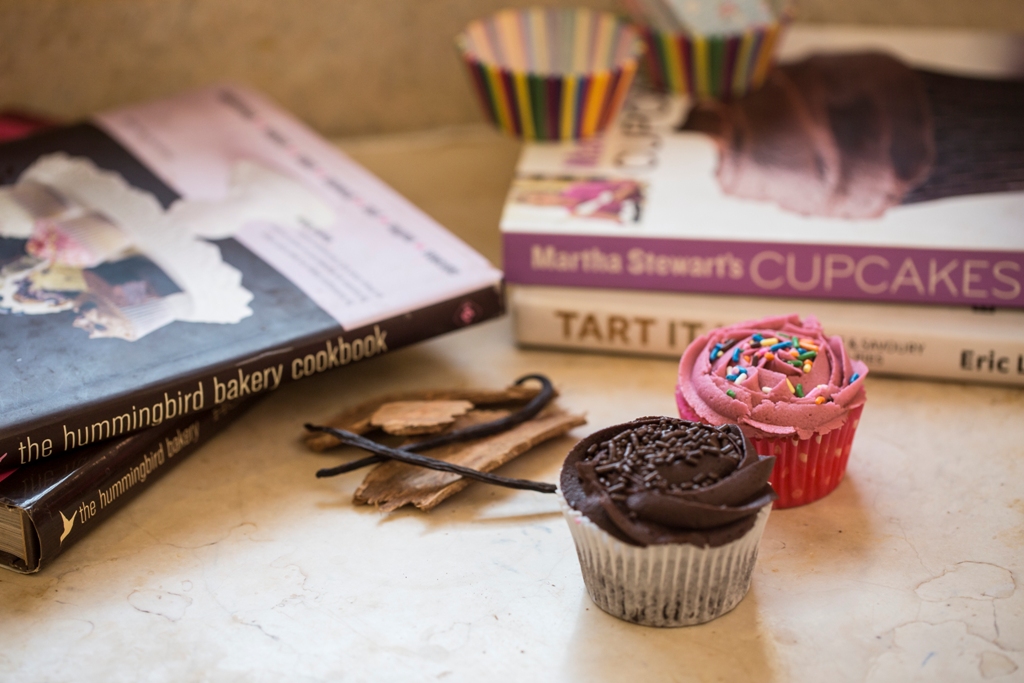 A: What has been the clients feedback so far?
DD: Feedback has been great, hamdilallah! The sweetness level was an issue at first as some wanted their treats to be extra sweet while others wanted it to be tempered slightly, so finding that fine balance of just being on the right side of 'sweet' has been a massive boost. Not easy though. Pricing also was an issue at first and was something I battled with – too cheap and the quality suffers, too high and no one will order. Like anything in life finding the balance is easy to aim for but slightly harder to achieve. I think my prices are fair to both the clients and myself especially as I do everything – from the baking to the decorating to shaping and colouring the sugar paste decorations. Still, I live in fear that the cost of certain ingredients will hike up.
A: What is your favourite aspect of Dunyat Dallia and what's the least favourite?
DD: The sheer delight on people's faces when they bite into a cupcake or a slice of cake. Nothing beats that. There's something about cake that's just wonderful, it satisfies your sweet cravings in all manners imaginable – whether bittersweet chocolate, salted caramel, tangy lemon or sweet vanilla. And of course, having a cup of coffee or tea with a sweet treat is heavenly. Least favourite is indecisiveness; sometimes the client doesn't know what to order or keeps changing their mind. I deal with this by navigating and trying to pinpoint what it is exactly they're looking for, because sometimes they don't know themselves.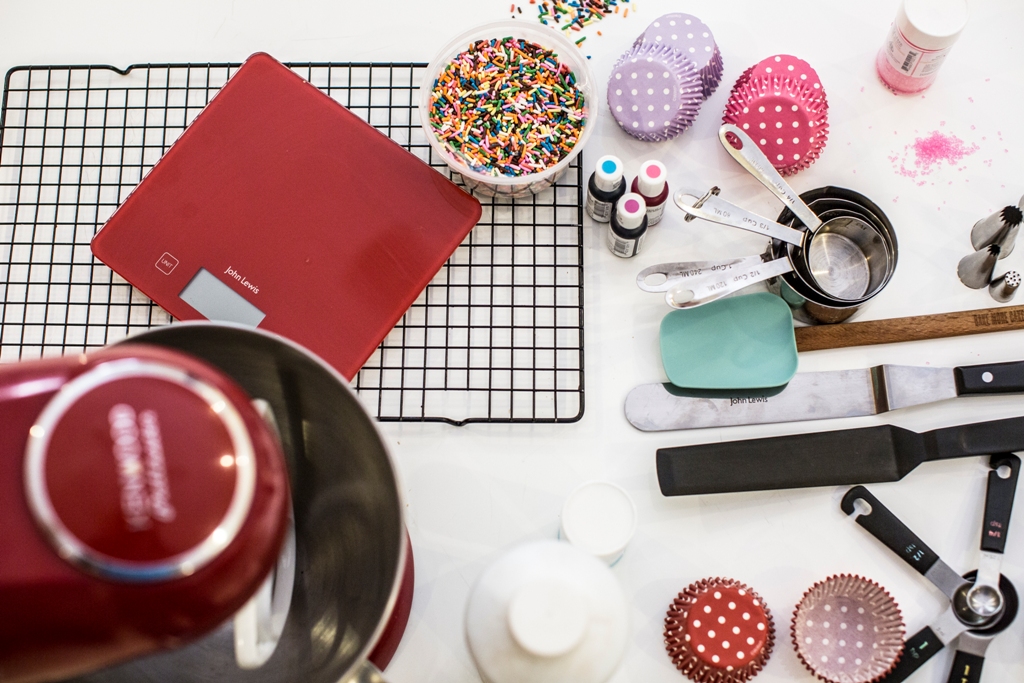 A: What are some of your favourite sources for inspiration?
DD: There are so many! I watch all cooking shows: Masterchef, Barefoot Contessa, Great British Bakeoff; you name it I've probably watched it. My Hummingbird Bakery and books are in tatters, and so are Eric Lanlard's books. Crumbs and Nola's Cupcakes shops in 'Almarai', sans-serif !important are also a massive inspiration. Same for Pinterest , Sweetapolita and Whisk-Kid (the brains behind the rainbow cake phenomenon). I could go on and on. Whether they're savoury or sweet chefs they'll always have one tidbit of information or method that would interest me and I would pick something up and use it.
A: Do you have a cupcakes/desserts bucket list? And how many did you already cross off?
DD: I don't have a desserts bucket list per se, but maybe I should. I set myself targets like master this or that and once I do I move on to the next 'Oh My God, I Could Never Do That!' task and I keep at it until it comes out the way I want it to. There are still so many things I want to try so I can offer it on the menu, so I think if I do start that bucket list I'll keep adding to it rather than cross things off.
A: Any dessert makers who got your attention in Sudan? What makes them stand out?
DD: I'll tell you who really grabs my attention; it's not the professional bakers but those who do it out of enjoyment, necessity and even habit– the mothers, the aunts, the grandmothers, the young ones. It doesn't matter if it's lopsided, dry or even tastes plain nasty; they're going into the kitchen and trying out all these recipes, sharing them and offering them up to their families, guests, neighbours and that's what baking is all about to me. Being back in Sudan has reawakened my ice-cream senses and honestly nothing beats Tutti Frutti and Universal in that department – the amaretto (which hasn't been seen for a while now, boo) and chocolate mint flavours are to-die-for.
A: What are some of our favourite food spots in Sudan and beyond?
DD: Food glorious food. Ta3meya from Lazeez, the lemon veal at Universal Cafe followed by the cappuccino (I have two because their cups are tiny), Cedars for Friday lunch, Tandoori for Indian. When in London, I head straight to Busaba (it's a Thai chain but the food always hits the spot) and Sketch is a favourite too. I try to go to different eateries in whatever city I head to; my friend took me to this Moroccan place in New York recently where I had the most delicious chicken pastilla. I still remember ever single dish I had in Syria a few years ago, same as in Morocco – best, tastiest and most delicious 'Arab' cuisines out there by far. Best shawerma I ever had was at the Old Souk in Damascus, the cook was squeezing out the fat with his bare hands but that sandwich, – D.E.L.I.C.I.O.U.S. 'Almarai', sans-serif !important and Dubai are great spots for food too – just keep away from the malls the food is always, without exception, awful- except Souk El Bahar which has good options. I probably sound like a pretentious twat but honestly I'm a big foodie, I enjoy and appreciate a tasty home cooked meal as well as a 7 taster menu at some fancy schmancy place.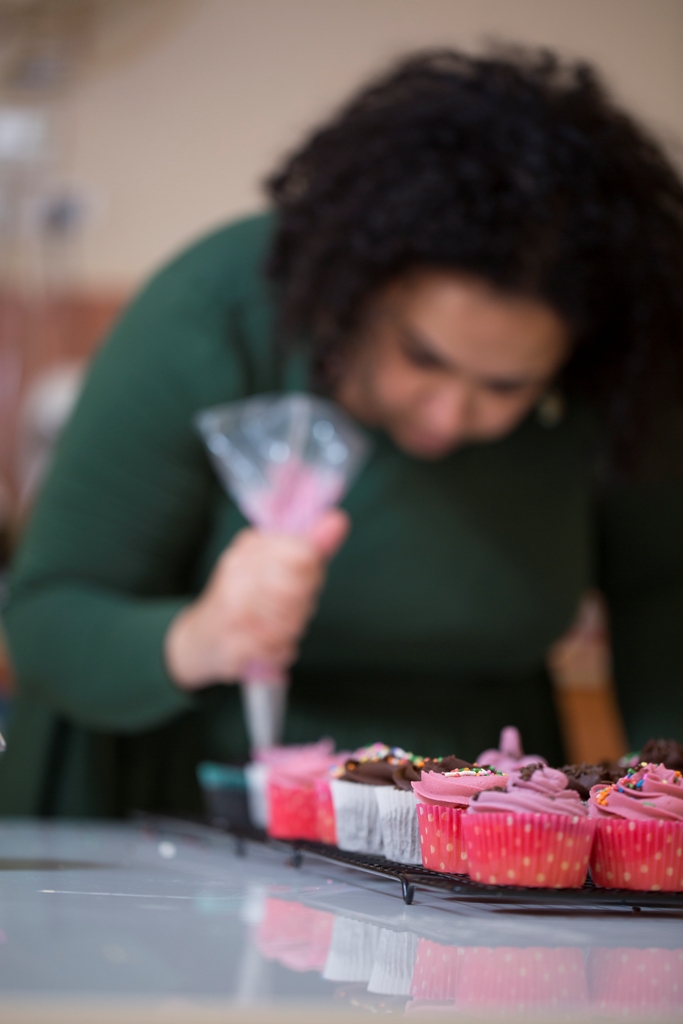 A: What do you think is lacking in the F&B food scene in Sudan?
DD: It's definitely improving from say 5 years ago. Yet, there are a number of small things that when added up make for one big bubble of an issue. Service – from the waiters to the maitre d'; sometimes you do have to give the customer your undivided attention rather than stand around and chit chat with your co-workers. The cutlery, utensils, napkins – when I'm ordering a steak get me a steak knife please- so I don't spend half the time sawing that piece of meat. Clean the salt and pepper shakers; wipe the tops of the condiments jars and bottles. Always and I mean always have extra napkins on hand. Simplify the menu – it doesn't have to be 20 pages long and with a gazillion options, and make sure the standard and quality of food is the same day in and day out. It just doesn't make sense that one day you're serving the tastiest shawerma and the next day it's bland, oily and absolutely inedible.
A: As a food entrepreneur, what is your advice to those who would like to launch their own brand in Sudan?
DD: Passion. You've got to have passion for whatever you're going to embark on, especially food. You've got to be 100% involved in your business, don't think you can hand it off to someone else or delegate another person to do something for you- this is your baby so you have to invest yourself in the business. Study the market, study your competition; know what is doable and what is simply impossible. Know the cost of EVERYTHING (taxes, supplies, equipment, electricity, salaries, delivery options, etc.). Find your local suppliers, try out your recipes time and again and get people to taste them, be ready for the criticism (and there will be loads), be prepared for the naysayers, the ones who pooh-pooh your ideas, be ready for some things to fail miserably and be open to suggestions. This isn't a 9-5 job – during my testing period I'd sometimes stay up till 1am baking and trying out new recipes or techniques, knowing I couldn't offer anything as a menu item if I couldn't master it.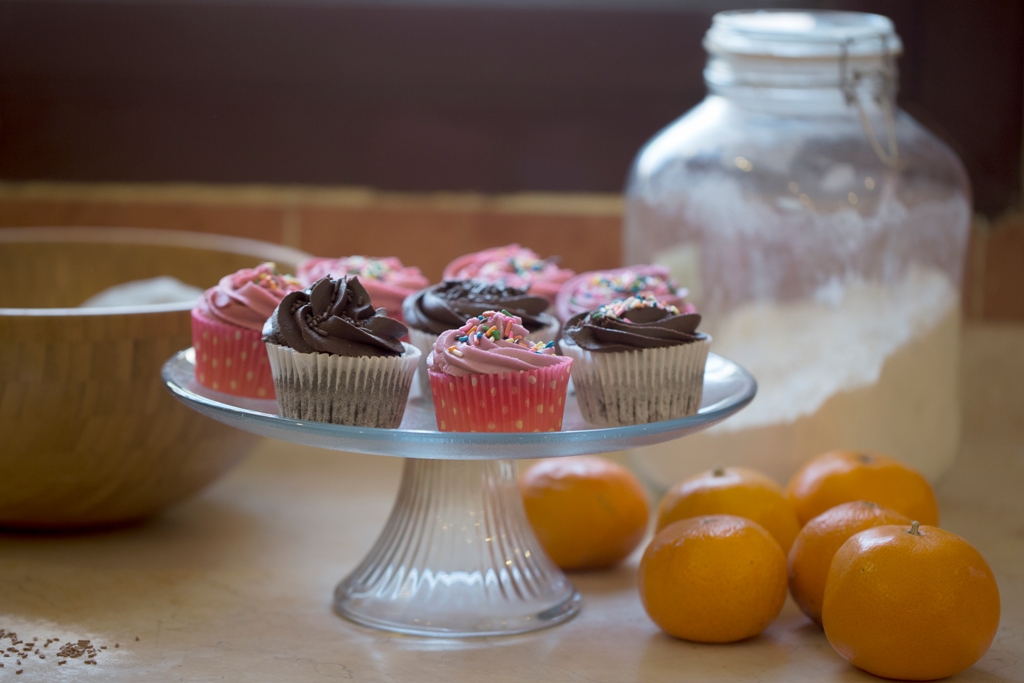 A: What does the future hold for Dunyat Dallia?
DD: Loads of ideas and plans but I can't say much right now out of fear of jinxing myself and spilling trade secrets! What I will say is that there's more to come besides cupcakes and cakes. Stay tuned.
You can check out the scrumptious menu and place an order on Facebook. For mouth-watering posts, follow @Dunyat_Dallia on instagram.