Samir Abdulla El-Nile also known as DJ NileBoi (inspired from "Wad Al Nile"), has established himself as a popular DJ, known for his unique mixing techniques that keep people on the dance floor, moving to the rhythmic beats of his signature Hip Hop, RnB, Dancehall, Afrobeats and Funky House remixes.
DJ NileBoi holds a Bachelor's degree of Marketing and International Business from the Arab Academy University in 'Almarai', sans-serif !important and utilizes his marketing degree in his main job as a Marketing Specialist. After hours, he channels his energy into creating funky mixes which he debuted when he first started DJ'ing in 2010 using only his laptop. The launch of his musical career led him to develop solid relations with clubs and organize musical events throughout the Middle East.
Climbing the stairs to DJ stardom, DJ NileBoi bought a full DJ set & gave DJ'ing more time.  He maintains true Nilotic charm, a cool professional demeanor and is known as the "Smooth Transition" DJ in the Kingdom of Saudi Arabia. Perhaps, it's his innate ability to recognize the needs of any diverse audience or maybe his secret lies in his massive musical collection, but something tells us it's above all his passion for music that sets him apart.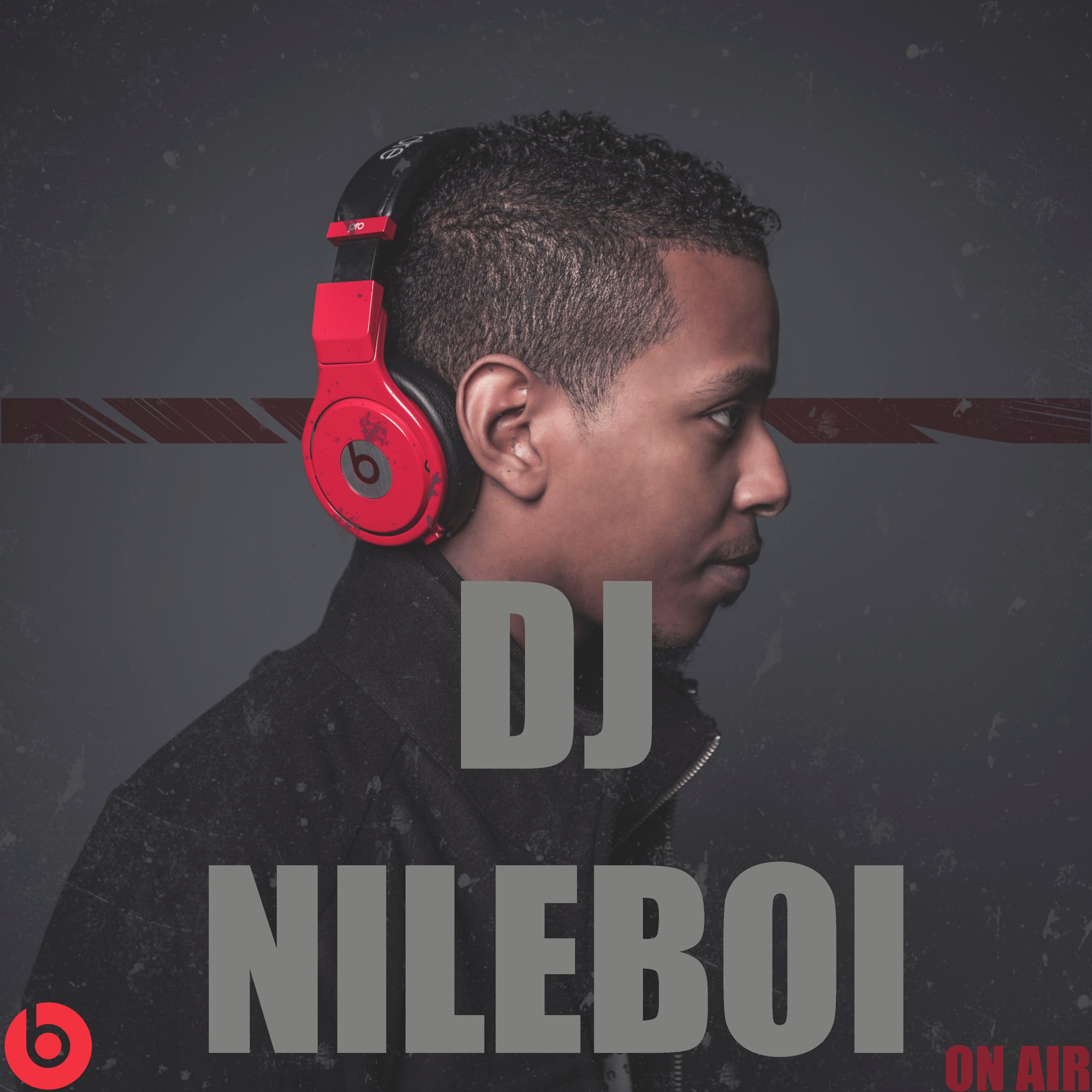 Andariya:  Tell us about yourself and how music was present in your life.
DJ NileBoi: I'm a social person and I like sports (specifically football), reading, learning about history, and music.
Music wasn't only present in my life, I'd rather say it was "involved" in it; since I was a child music had to be in every step I took, every good/bad moment in my life, and every emotion I've felt.
My mom showed me old videos of me dancing or interacting with music when I was 2 years old or even younger. Music helped me create a solid bond with a lot of people in my life including my parents, my siblings, my fiancé, and many close friends. It made sure that I get connected whether with people, movements, a certain feeling, or lifestyle.
Music is even connecting me with Andariya in this interview right?
That's how music is involved.
Andariya: What types of music influenced you the most?
DJ NileBoi: I've listened to many genres of music since I was a child, but what influenced me the most were RnB, Rap, Hip Hop, and Reggae.
Andariya: What was the turning point when you realized "this is it, I want to become a DJ"?
DJ NileBoi: When I was 13 I was really curious about the equipment and wondering how it works. I remember the first time I went to a DJ party in Northern Cyprus, I was 17 years old. I was in awe of the DJ and how he broke the ice in the venue and helped people connect positively. That touched the "social" part in me. Years later I witnessed two great DJs, DJ Hook and DJ Feedo, create a magical atmosphere at a party in 'Almarai', sans-serif !important and I was inspired by them to take my passion seriously. I was looking around and seeing how the audience reacted to their energy and beats and it made me realize that I want to do this and be a part of this hype.
Andariya: How has your DJ journey been so far?
DJ NileBoi: I love the adventure! Every day I feel myself getting better and it becomes more fun, all thanks to my supporters, friends and most importantly family. I've been doing a lot of gigs and events and I nail them perfectly, one of the best adventures I had was DJ'ing my sister's wedding.
Andariya: You're in a unique setting (KSA), how does that affect your DJ'ing?
DJ NileBoi: It was difficult in the beginning; trying to make a name for myself wasn't easy, but I kept my resilience high and kept practicing and taking advantage of any open gigs. It made me realize that if I can make it here (in KSA), I can make it anywhere as long as I'm focused. Social media helped me break through many obstacles; I saw my recorded samples gaining momentum – not just in KSA but throughout the world, and it motivated me even more.
Andariya: Who are some of your favorite musicians and DJs?
DJ NileBoi: DJ Jazzy Jeff all the way! Artists are R. Kelly, Chris Brown, Dr. Dre, Snoop Dogg, Eminem, Notorious B.I.G, Tupac, J. Cole, Kendrick Lamar, Drake, Omarion, and last but not least The Temptations.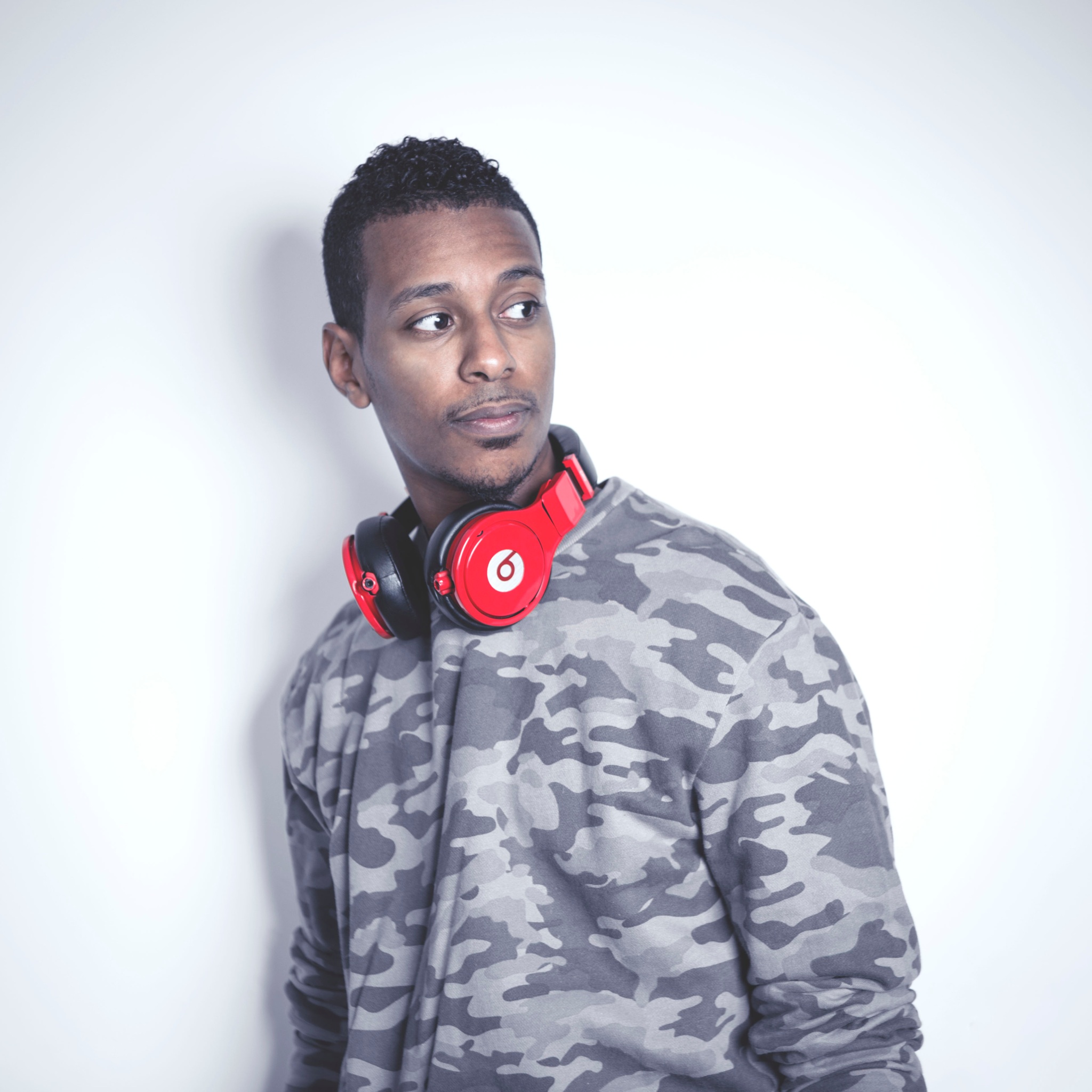 Andariya: What's your musical philosophy? 
DJ NileBoi: The word "DJ" stands for "Disk Jockey", this means combining and mixing two or more songs together, whether they're the same genre or from different genres. This mixing enables the DJ to reach anyone or everyone and help the receivers connect to their favorite music and have a great experience.
My musical philosophy is to be the maestro that controls the atmosphere and connect the people together. With my mixes I hope to not make people "forget" their problems, on the contrary I would say I'd like to create an experience that  spurs motivation to overcome problems and obstacles by exterminating any negative energy or thoughts inside many or maybe all the listeners minds.
I believe music also enables me to help or at least contribute to any positive cause. Not long ago I took part in an event in Jeddah held at a special needs school. I will never forgrt the smiles that I got as I spun my mixes. Each smile inspires me to continue DJaying and do it better.
Andariya: What do you think of current music versus any other era that appeals to you?
DJ NileBoi: "Old is Gold" right? I love listening to the old soul and RnB tracks that were recorded in the 50s, 60s and 70s. But to me, nothing beats the 90s era of Hip Hop, RnB, and Soul music. The older era had many good songs to the extent that some of these songs are getting a remake in the current era.
Most of current music focuses more on the beat and how it is produced even if the lyrics are meaningless and the old era is exactly the opposite of that. I believe that the current music style is facing a lot of rejection; just like when Hip Hop started, it wasn't accepted by the society and it took some time for people to digest it. The current musical trends are facing the same fate and they will have to compromise with the current taste sooner or later. However, I won't deny that some of the current era songs are actually amazing lyrically and production wise.
Andariya: What mark do you want to leave in the world?
DJ NileBoi: I never imagined myself as a DJ who spreads happiness and connects people together. But now, years after I started doing this professionally, I want to spread a message of love and unity, that's what I want to leave in this world and that's my DJ cause. I also want to represent my country, Sudan, as a DJ.
To follow DJ NileBoi's music and updates follow him on Soundcloud & Facebook.