Moamer Al-Khawad is the principal and founder of Wad Madani English School in Al-Gezira state. The school building, tiered and colorful against the greenery of the trees on the street, houses many elementary students and teachers from around the city. As of 2015, the school employed over 60 people from top to bottom, including the addition of a social worker to the school's staff. Her role is to address student attitude and behavior problems in the classroom by addressing the root of these issues, often societal or psychological in origin. The position is one of just a few like it in Sudan. Al-Khawad points out that this service has been a significant help to him and his teachers.
Teachers are able to refer cases, where families are then consulted to understand and resolve issues. Most of the behavioral problems exhibited by the young students at the school are hyperactivity, habitual lying or stealing, lack of respect for elders, violence against other children, or acting out in class. The issues can stem from a range of causes from inadequate living means to a death or separation in the family, for example. The presence of a specialist has taken some of the load off of teachers and helped students rectify these behaviors in class. "It is very, very beneficial, if I ever felt that there was enough funding, I would hire more. These people are very important for us" Al-Khawad says.
As it stands, however, Sohila Haridy is one of the few or only people working in such a position in Wad Madani. Across Sudan, there are a limited number of full-time social workers or counselors and most are employed by private or international schools in Khartoum. One of the main reasons for this is the lack of resources in rural and government-funded schools. Many schools are underfunded and serve a large number of students, so they rely on transient help.
Ethar Al-Tai, a Master's graduate from Ahfad University in counseling and health psychology, describes one such important Ministerial program known as al-sahha al-madrasiya (Health at Schools). It served to provide rotating psychological services to students at governmental schools. Al-Tai worked on a diverse team, including people such as doctors and psychologists, and found that there was a large need and desire for their work. "We would find families waiting for us," she says about days when their arrival was announced prior to the visit. "It is accepted in a way that is much larger than what is imagined," she noted. However, she still experienced considerable barriers to the full acceptance of psychology practice in the country.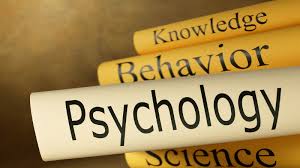 Illustration by Greg Groesch/The Washington Times
Haridy, who before this worked as a clinical psychologist in a hospital, often struggles to find an entrance with parents in the beginning; she said "in schools, it is very hard to convince parents that their kid has a problem." This is one reason that the school avoids terming the work as "counseling" or "psychology" (though Haridy does hold a degree in psychology with a counseling specialization) for fear of unnecessary community backlash. Much of the issue can be traced back to the cultural perception of psychological problems as shameful or tainting. Families can be very sensitive to the involvement of outside parties in what they perceive to be strictly personal matters. Here, an element of trust must be built because the confidentiality of counseling is of the utmost importance in the commonly prying culture. And often, fear of stigma from community gossip strongly informs family decisions.
Both Haridy and Al-Tai wager that the practice will gain widespread acceptance with the passage of time, as people become more exposed to it and younger generations grow older. Still, the lack of any formalized structures to support the discipline remains a prominent issue.
Sudan's overall mental health policy was revised by the government in 2008, but psychology professions are not currently regulated in the country. Because of the large gaps in policy, differences between social work and counseling professions in schools remain largely undefined and misunderstood.
Aseelat Al-Zain explains that school counselors are mainly concerned with three types of problems: behavioral, personal, and societal. She is an experienced counselor who has been working at the British Educational School in Arkaweet for a number of years. They are explicitly trained to provide individual and group sessions. In other cases, they will be required to incorporate more outreach work. Al-Zain says, "we need to have a social worker that works with us doing activities. We consider these activities a very important part of counseling."
The Sudanese Psychological Association has recently formed a forum aimed at building consensus and addressing the major gaps in policy and accreditation of professions. Whereas social workers are trained more in sociology, most argue that a counselor should be a graduate of a psychology program. Psychology as an academic subject has been taught at the university-level in Sudan since the early 1950s, beginning with educational psychology at Bakht-el-Rida Institute and Omdurman Islamic University and expanding to the first department and bachelor's degree at Ahfad University, in 1967 and 1984 respectively. Now over a dozen departments exist at universities across Sudan.
Though no specialization exists specifically for school counseling, students are offered segments of it within the curriculum. More efforts must be undertaken to expand these course offerings throughout the different universities. Still, it is encouraging to see increasing research being done in school counseling with regards to girl's education, internally displaced persons, and secondary students. It is necessary to build on this knowledge and most importantly, to expand access so that more students across geographic and economic lines around Sudan can benefit.
Background & Sources:
Abdallah, Adil Ishag. "Historical and Contemporary Aspects of Psychology in Sudan." American Psychological Association. Oct. 2010 http://www.apa.org/international/pi/2010/10/sudan.aspx

WHO-AIMS Report on Mental Health System in Sudan, WHO and Ministry of Health, Khartoum, Sudan 2009.

Shawgi, Mohamed. "Sudan's Great Depression: mental illness dangerously ignored by country's health services." Apr. 2015. http://africanarguments.org/2015/04/08/sudans-great-depression-mental-illness-dangerously-ignored-by-countrys-health-services-by-dr-mohamed-shawgi/

Psychology in Africa. "Sudan Mental Health Profile." Psychology in Africa. Aug. 2013. http://psychologyinafrica.com/profiles/2013/6/23/sudan-mental-health-profile

Elbla, Alawia Ibrahim Farag. "Issues and challenges related to access to quality basic education in Sudan." Ahfad Journal, vol. 28, no. 2, 2011, p. 3+. Academic OneFile, go.galegroup.com/ps/i.do?p=AONE&sw=w&u=tusc49521&v=2.1&it=r&id=GALE%7CA414006457&asid=15587c6a1bb72bac53cc0e5960dede1d. Accessed 19 Oct. 2017.