Co-written by Tagwa Warrag
Working from home during the Coronavirus pandemic is not as cheering as it sounds; my former boss threatened to monitor our VPNs so that she can tell who was truly working from home, and who was not. These days, we are all distracted and consumed by the constant scrolling to search for Coronavirus (also known as COVID-19) news. Like you, many times I swear it is going to be the last time to refresh my social media timeline, but end up spending two more hours on news about the rise of prices and scarcity of face-masks in hospitals.
The access to social media is very easy, anyone can say anything to anyone else without having the chance to check the transparency and authenticity of what is being communicated. The plethora of false information on the novel Coronavirus spread all over the internet, prompting the World Health Organization (WHO) to call it an infodamic. Everyone is desperate for information, and we are all in this together. With curfews, lockdowns and house quarantines, more time is being spent online, and fake news spread like fire.
From an epiphany of a speaking infant telling people that drinking black tea (without sugar) can cure Coronavirus, to mangoes touted as the magic recipes for treatment, the Coronavirus infodemic invaded Sudanese social media platforms and WhatsApp groups spreading fake news in its wake. Misinformation that were -and still- spreading among Sudanese communities is that summer heat combined with Ramadan fasting will prevent the spread of the coronavirus. Local herbal mixtures such as acacia, ginger, red pepper, neem leaves and more were suddenly proclaimed cures, without having any medical proof. "We are dark skinned; we won't have corona" they lied. "Drink plenty of warm water. It will wash down the virus from your throat" they claimed. As it stands, Sudan has confirmed 1661 cases until today.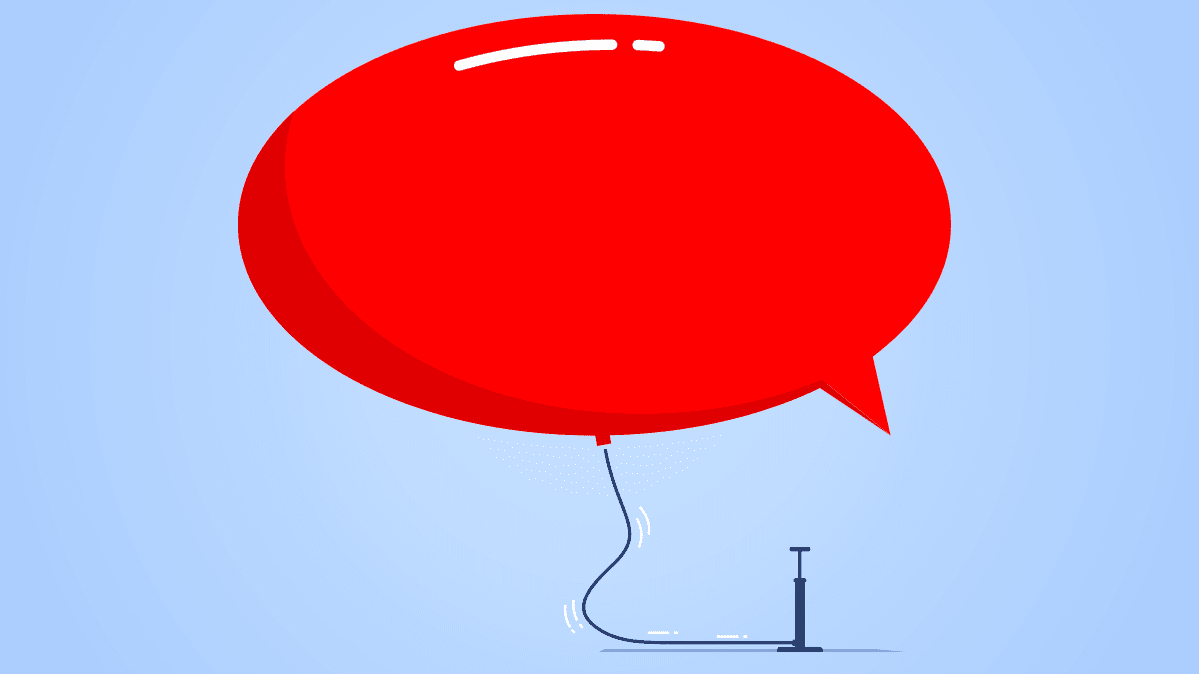 Image via consumerreports.org
Anti-5G Vandalism
Fake COVID-19 news and false claims are universal phenomena. It started with theories that the virus was developed in labs and is funded by Bill & Melinda Gates. Not only that, but since January 2020, Great Britain has witnessed violence and many incidents linked to a conspiracy theory that 5G wireless technologies can transmit the virus. British people subscribing to this theory linked it to Huawei, the Chinese telecom giant installing the technology infrastructure in Britain; for them, China can't be trusted when it comes to transparency.
Companies such as Vodafone were targeted. Hundreds of incidents involved destroying and burning 5G equipment, harassing telecom engineers and technicians, and encouraging the sharing of videos and pictures of burned sites across the social media platforms. The problem is that most of the time people were destroying existing equipment instead of actual 5G antennas.
Fake news and conspiracy theories are viral –just like the COVID-19 itself.
Tech giants are Intervening.
Besides the removal of fake COVID-19 news and making it harder to find in searches, Facebook has worked collaboratively with the WHO to combat the issue. The social media website has offered free advertising spaces for WHO to promote trusted COVID-19 content, and is actively guiding users to local health authorities when they search for terms such as Coronavirus.
Facebook is also encouraging people to report any misinformation, and banning any content that could cause people harm. Content falsely promoting Coronavirus treatments promptly gets deleted by Facebook. Plus, pop-up messages were placed on posts to warn the users that content may not be trusted. Through its COVID-19 information center, Facebook has supported the accessibility to trusted news and information.
Whatsapp (owned by Facebook) has launched a multi-languages messaging service with WHO to provide trusted news and information on the pandemic. They are also imposing a strict new limit on message forwarding.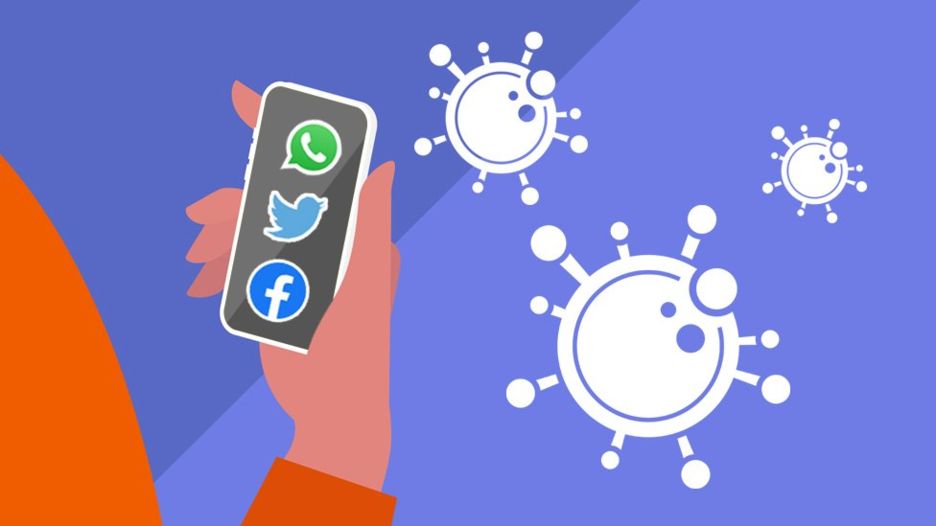 Image via bbc.com
Google, on the other hand, has its SOS alert that tells you there is a crisis nearby if you are close to a major reported infection area and searched for COVID-19 related terms. Google has also announced a new 24-hour incident response team dedicated to coronavirus and has committed to scrubbing misinformation from searches.
Pinterest has also worked with WHO to stop the misinformation. When Pinterest users search for terms including Coronavirus and/or COVID-19, they will receive a message that tells them if the content they are looking for violates their policies. Instead, Pinterest suggests health care providers or visiting the WHO website.
Other companies like You Tube and Tiktok have also taken down misleading content, and updated their policies to include the prohibition of sharing any content that claims treatment or cure. Websites such as Infowars were banned, and videos featuring Gates conspiracy theories were removed by Tiktok.
The efforts by digital platforms aims at preventing the harm that might be caused by misinformation and the spreading of fake news. Still, there are a lot of videos, photographs, and posts in different platforms and many different languages that have slipped through the cracks. All of this comes with other concerns such as the network capacities and whether or not tech companies will be able to cope with the added pressure. Moreover, tech solutions that involve tracking of suspected and confirmed cases in some countries such as China, raises privacy questions that require reordering of priorities in times of crisis.
I typed the word "Coronavirus" into my Google search engine (with my GPS open) and the first results showed the curve of new cases in Sudan since March 2020, along with the number of deaths. It did not however show anything else beside that- such as local emergency information or Google's SOS alert being activated. Facebook, on the other hand, is still populated with misinformation in Sudanese Arabic, which has not been removed yet. On Pinterest, typing Coronavirus in the search bar does not retrieve any pins. Instead, it encourages users to look for information on more reliable resources such as the WHO, and to report any content that is promoted for COVID-19 news on their platform. With or without internet accessibility, local myths and misinformation will feed this infodemic we are facing. Fighting this infodemic is a prevention action on its own. Stay at home and only refer to the WHO and Ministry of Health accounts and websites.
References:
1- Britain Defies Trump Plea to Ban Huawei From 5G Network: https://www.nytimes.com/2020/01/28/technology/britain-huawei-5G.html
2- W.H.O. Fights a Pandemic Besides Coronavirus: An 'Infodemic': https://www.nytimes.com/2020/02/06/health/coronavirus-misinformation-social-media.html
3- Surge of Virus Misinformation Stumps Facebook and Twitter: https://www.nytimes.com/2020/03/08/technology/coronavirus-misinformation-social-media.html
4- Mark Zuckerberg's post on Covid-19: https://web.facebook.com/zuck/posts/10111615249124441?_rdc=1&_rdr
5- Facebook - Keeping People Safe and Informed About the Coronavirus: https://about.fb.com/news/2020/05/coronavirus/#empowering-partners
6- Twitter to remove harmful fake news about coronavirus: https://www.theguardian.com/world/2020/mar/19/twitter-to-remove-harmful-fake-news-about-coronavirus