Bayimba: a Luganda word which can loosely be translated to mean "they are singing".
Rhythmic sounds will be the very first thing that tickles your ears the second you set foot on the island. Different sounds are showcased on the large and artistically decorated island. Everywhere you look, your eyes will be fed with art, colors and happy people strolling through the various art and food stalls. Groups will stand close by the music stage in anticipation of the next performance. The festivity is everywhere you look.
Bayimba is the longest running festival in Uganda, officially titled the Bayimba Festival of the Arts, it has successfully run for 12 years in a row. The festival is a fusion of music, art, dance, fashion, film, theatre and visual arts featuring up and coming artists and renowned artists alike. Keneth Senkungu, the media and publicity coordinator of the Bayimba Foundation shared some thoughts with us regarding the Festival and its achievements since it launched in 2008. He revealed that the festival was founded by Faisal Kiwewa in his quest to transform the arts sector by supporting and creating numerous platforms for artists in Uganda and beyond. Senkungu further explains that the festival was launched to increase awareness on the important roles that arts and culture play in societal development, to increase access to artistic and cultural activities in Uganda, to provide platforms and develop sustainable structures for artistic and creative development and expose Ugandan artists.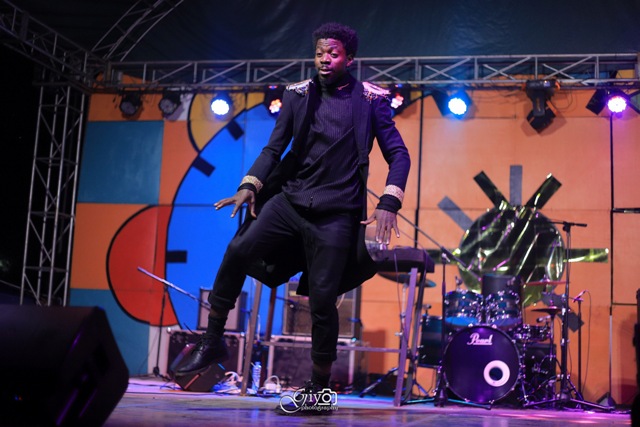 Source: Keneth Senkungu for Bayimba
Kampala is now vibrant with various festivals running all year round; however, the story was different many years ago when the Bayimba festival started. The launch of the Bayimba festival introduced something new to the events scene; a focus on artistic creativity with its very first edition. Over the years, the Bayimba festival has grown into a major multi-artistic festival with varied programming presenting exciting, innovative and creative ideas and continuing its mission to keep the arts alive and relevant in Uganda. Bayimba enthusiastically delights in uplifting and promoting the arts and culture in Uganda through cultural exchanges and creativity. This is strongly encouraged through the annual arts festival, trainings and workshops for aspiring artists and facilitation of creative development. Bayimba continues to stand out uniquely in its multidisciplinary approach combined with its engaging efforts to explore different artists-audiences experiences and engagements. Many artists credit Bayimba as an important benchmark for the production and consumption of great art in Uganda.
Bayimba continued to echo possibilities and creative empowerment that opened artists' way of thinking about creating and not job seeking. It also continued providing a platform for live performances, igniting an appreciation for live, well curated musical performances and has continuously mentored artists to apply to other festivals across the globe. Festivals like Bayimba, which run for years like clock-work, attract cultural tourists from across the continent.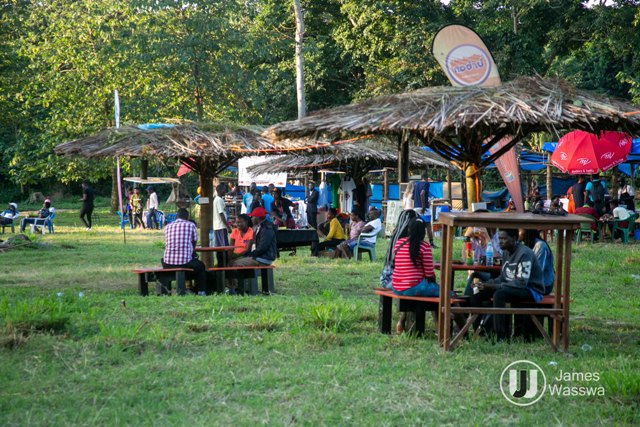 Source: Keneth Senkungu for Bayimba
This year's festival ran between 1st -4th of August 2019 and saw a line-up of artists from East Africa and beyond grace the festival. The performances included Leo Mkaniya from Tanzania, Poros Justa Sound- UK, Sophia Burns – UK, Idi Masaba- Ug, Sarah Zawedde- Ug, Aziz Azion –Ug, Kenneth Mugabi –Ug, Leumas Owababajaja – Ug to name a few. The festival was previously hosted at the Uganda National Cultural Centre also known as the National Theatre, but two years ago the festival got its own home on a vast 100 acres island on Lake Victoria, named Lunkulu Island.
This year, the festival attracted more than 2,000 cultural explorers to their new home, Lunkulu Island. The island was transformed and made hospitable so visitors can enjoy the sandy beaches, fresh cool waters, performances and shows around the clock over the four days on four different stages spread across the island. The open food and art markets were also popular for people to browse and buy African and Uganda souvenirs. Nora Lorek, a tourist who attended the festival from Scandinavia and has been documenting festivals for the past 12 years confessed that it was a wonderful experience seeing how much cultural events have in common, no matter if on an island near the equator, or at a farm in the middle of Sweden.
Getting to Bayimba is not for the faint hearted, "getting to Lunkulu Island on Lake Victoria is not as easy as one might hope. One has to go through forests, cross over bridges and in some routes even use a ferry across Lake Victoria before arriving. Yet over 2000 people make this trip for the love of the arts" wrote Benezeri Wanjala, a Ugandan artist at the Clan Company. Benezeri continued "this year's festival was special, Bayimba is an important festival because it is about preserving the arts, in their purest forms and preserving them in an environment that has been preserved, with hundreds of trees at a time where trees are being threatened.''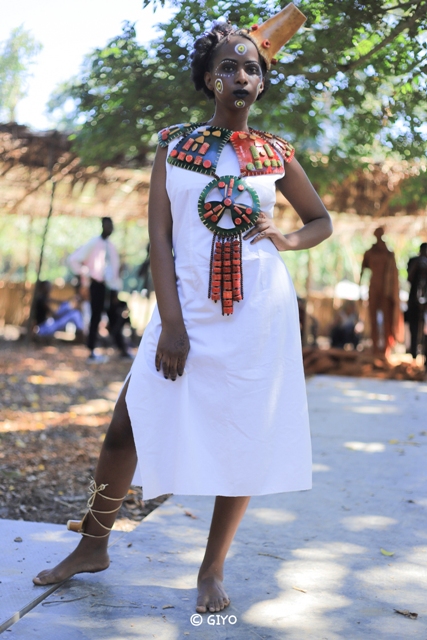 Source: Keneth Senkungu for Bayimba
The festival continues to stand out as a destination festival boasting a thriving music scene and art displays & has become an important platform for consumption and authentic experience of various exciting artistic acts. However, running the festival has not been an easy matter, the festival continues to face various challenges. Firstly, local people have not fully embraced the arts as an industry and getting funding for the festival annually still proves to be a big challenge which greatly affects the efficient running of all the festival programs. Additionally, before the festival acquired their own home at the Lunkulu island, getting an adequate space that could host the festival was a tremendous challenge. Now that the festival has acquired their own home at the Lunkulu island, this has created a shift; the festival now has the full responsibility of pitching the concept to festival goers, without the help of major institutions that facilitated the promotion. With each year, the festival grapples with curating itself in terms of programming and redefining itself to maintain its freshness and capture culturally savvy audiences. Despite all these challenges and many more minor challenges, the festival continues to thrive with support from various organizations which include; the Deon Foundation, Mimeta , Africalia, Institute Francais and other cultural partners. More importantly, it continues to capture an audience that treks to see the program and its surprises every year for 12 years in a row.
Follow Bayimba on Facebook to learn more about their program, join their artist database or buy tickets for the upcoming festival.