Story & Photography by Bullen Chol
Despite the long instability and suffering, South Sudanese youths are still determined and dreaming to take lead and register their names in innovation initiatives around the world.
George Mel is a 23 years old who says he is well-vested to make an aircraft for his country. Mel is currently living and studying in Sudan, furthering his aviation studies to specialize in aeronautical engineering adding to his skills and abilities of building aircrafts since childhood.
He said "since my childhood I have been building aircrafts in Malakal [Capital of Upper Nile State]. This was a time when I used to look and admire birds and the way they fly, and I wanted to fly like birds".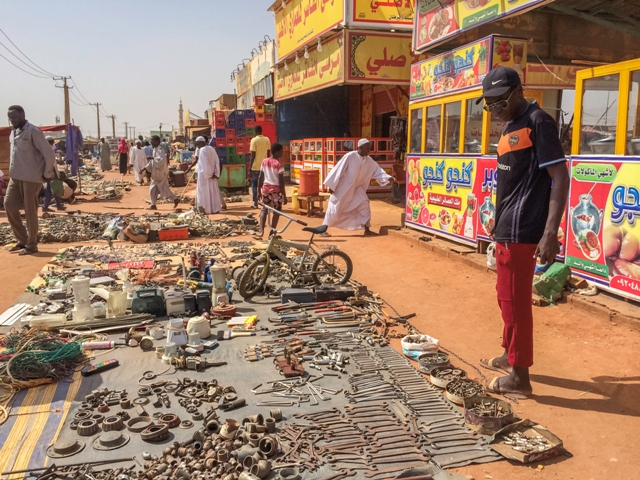 Mel's ambition to build aircrafts started in Nairobi (Kenya) after he left his homeland in 1998. There, he had ample opportunity and access to the internet and a chance to do research on aircrafts. After he learned a considerable amount about aircrafts on the internet, he set to design his own.
As his talent got better, he created a drone in Nairobi, noting "I used cork and motor to build it and it was the first achievement I ever had." Mel says he was only 12 years old at the time.
Mel lost his drone in the process of testing it, but that didn't end his dream. Adding, "I did not recover the plane, because I did not have the system to control it." Mel explained that despite that set-back he proceeded with his research until he moved with his parents to Kampala (Uganda) where he finished high school.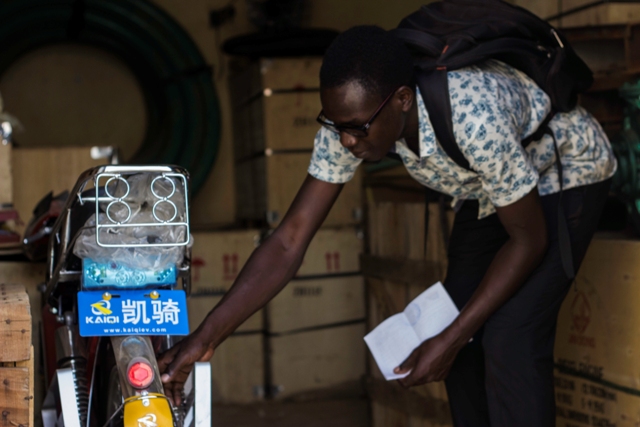 The passing of his dad in 2011 made things fall apart for Mel and his family. A month later, he rematerialized his project, this time with the freedom to do any work without control from the family. Mel's idea and dream met resistance from his parents, especially his mother, who always complained that he was wasting family money to buy materials to make aircrafts. She only came around when she saw his success in building a flying aircraft and began encouraging him.
He recalls "since the time I lost my father I managed to build two aircrafts, one was a drone that I took to the South Sudan Air force," adding that they didn't take it seriously and it was destroyed by wind. Although his talent was undermined by the South Sudan Air Force, Mel was not discouraged or deterred. He continues to design an ultra-light aircraft built for low altitudes of 5,000 feet maximum.
After building the second aircraft, Mel received international interest and was interviewed by international media. "I did not give up on my project, I kept building. There was a second plane that I built that could carry a person, but it was tested using a remote not a parson" he said.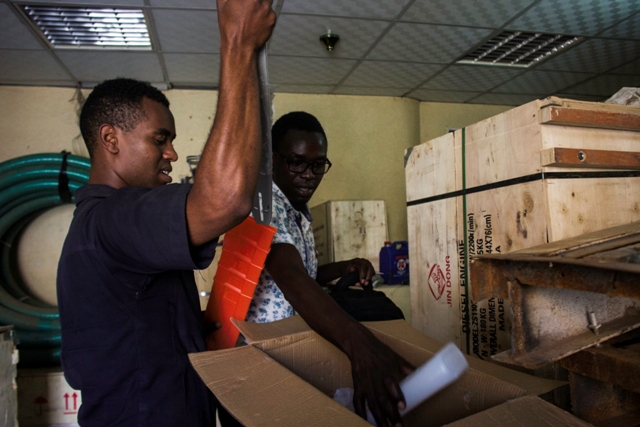 In 2015, Mel designed a drone that can be controlled using a smart phone. After the promises of South Sudan failed to help him pursue his dream, he left for Khartoum to pursue his studies. "What brought me to Khartoum was not insecurity, but my studies, because time is running and I could no longer wait for the government's promise," Mel said. Mel joined an aviation academy in Khartoum, but still fears doing research and modeling outside the campus. He laments "it is hard to do research here in Khartoum because security is tight, especially with drones, and the government may respond negatively. I won't stop pursuing my dreams and I hope to go back to South Sudan and do more soon".
Mel, who lost his father in 2011, the year South Sudan seceded from Sudan, is also facing financial challenges to boost up his innovative projects. Nonetheless, Mel still has hope and love for his country and remains a role model for the youth to keep trying. Mel believes no situation is permanent and he aims to register his inventions in the name of his country. Adding "this talent is not something you just give up. I believe I have a big role in the future, setting up a big industry that manufactures aircrafts in South Sudan. That would benefit the whole country not myself".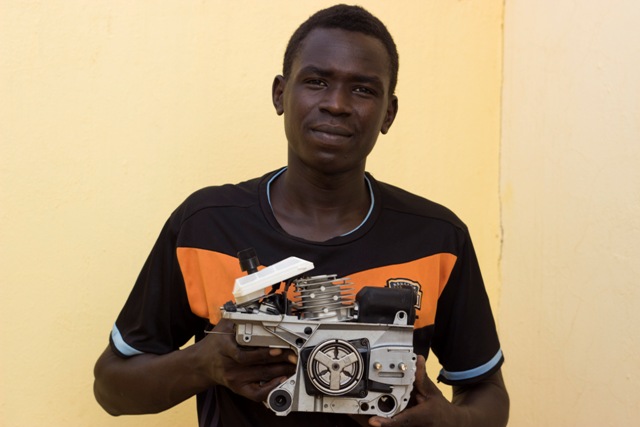 The 2013 conflict disrupted a lot of progress and development projects in South Sudan, especially for the youth, including Mel, whose innovation and skill is still hanging after several peace agreements.
Mel urges his peers to refrain from the conflict and to turn to innovation projects to make the name of South Sudan beautiful to the world. Noting "giving up is for failures. I say that because the future is not in the hands of the leaders that are currently in South Sudan, but the future is in the hands of the youth, the future
is ours not theirs. Theirs time is already gone, it is up to us to move on with the next South Sudan". Mel concluded by calling on his country's politicians to
give youth a chance to express what is on their minds, because change is in their hands for a better South Sudan.