Story and photography by Bullen Chol
Achol Charles is a 24 year old South Sudanese who currently lives in Khartoum, Sudan. Achol spent much of her childhood in Northern Sudan before the larger Sudan became two sisterly states with the secession of South Sudan.
At a young age, Achol loved sports; running and playing skipping rope as well as admiring basketball. Achol participated in sports and became an exemplary basket ball player while in school.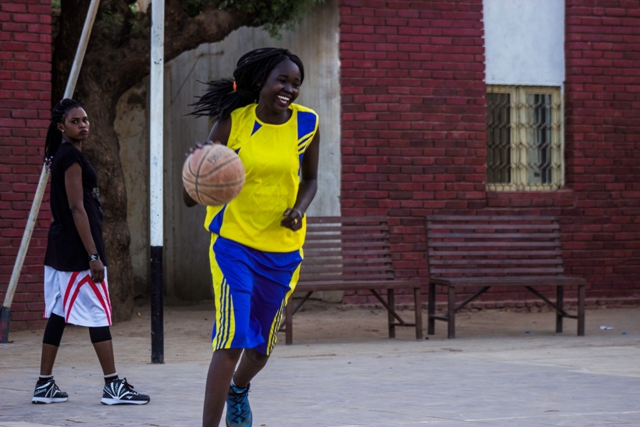 "I started playing basketball in 2009 when I joined Comboni School in Khartoum" Achol said. As a result of her love of sport, Achol recalled that she used to watch every single game she could find while in elementary school.
Achol did not only have personal faith in sports but she took it as a tool to change negative perceptions surrounding women's rights in her community. "I'm a girl; I play and I am doing something in my life" Achol said. "I have no problem playing sports in Khartoum, because my parents understand what I need and it benefits my life as a girl" Achol added.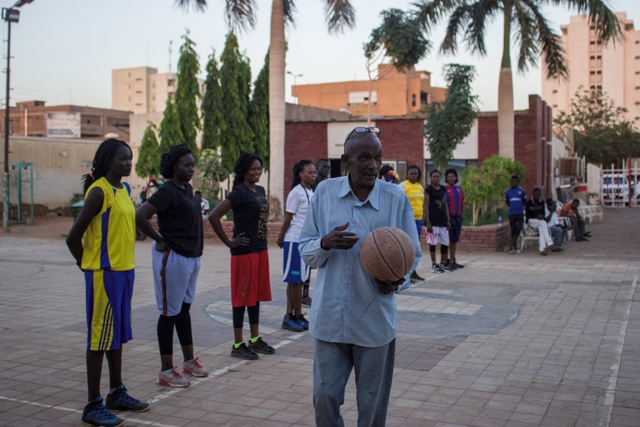 Despite the fact that Achol has freedom to enjoy her love of sports; she sometimes faces gender-based discrimination which remains the key challenge for her as a female in a basketball court where she mixes with boys.
Achol is not only determined in sport but she is also studying medicine at a university in Khartoum. She strives to ensure that her performances in both sports and school are good.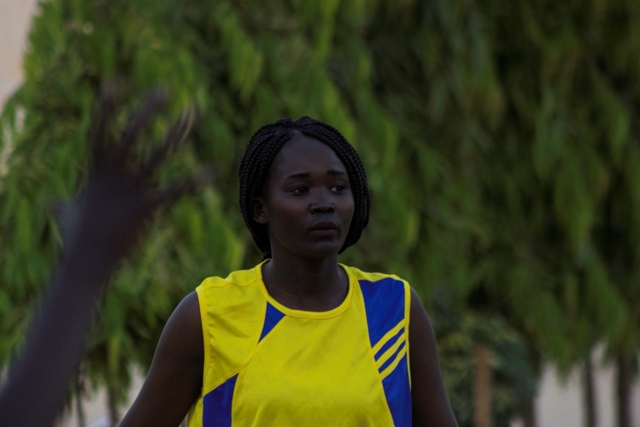 South Sudanese customs and traditional practices disapprove of women participating in modern sports, but Achol promises that she would not stop herself from playing basketball because she wants other girls participate in sports as an equal right. "I love playing basketball, I still promise that even if I get married I will still play basketball" Achol concluded.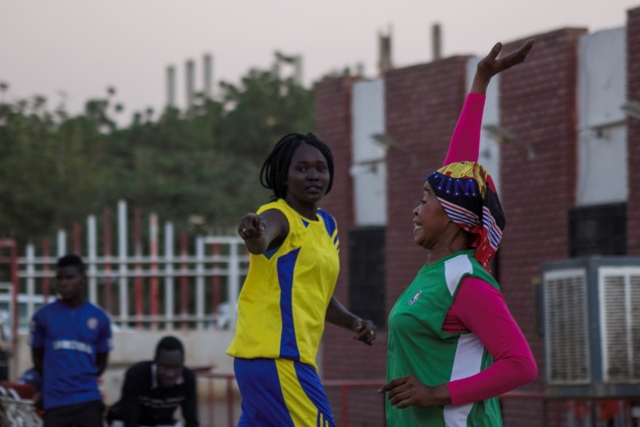 Achol currently lives in Khartoum with her parents.
This story was completed in partnership with the East Africa Media Lab and Visual South Sudan.