Past and Present
Sudan and South Sudan constitute a special vantage point to consider the rapid transformation of journalism and media coverage over the last few decades.  Despite a brief flowering of independent media after independence in 1956, a series of coups and subsequent military governments have massively censored the press. In 1970, Nimeiri, who had just come to power in a coup, dealt free media an even bigger blow by nationalizing print media and dissolving dissident newspapers.  The supremacy of the National Congress Party (NCP), which began in 1989 and continues to this day, banned almost all of the fifty-five newspapers that existed prior to the coup that brought it to power. Journalists continue to be arrested in both Sudans. During the recent protests against the austerity measures in September 2013 in Sudan, there was a media blackout in Sudan. In South Sudan, the National Security extended the same treatment to the press. In this year alone a number of media houses and organization were closed by the South Sudanese National Security, some are closed to this day.
An emerging media ecology has shown how new techniques of distribution and production can overcome censorship and distribution limitations. Sudan Tribune, an English-language website devoted to news from Sudan and South Sudan began in 2003, and is based in Paris. It publishes daily news from both countries, reported by Sudanese and South Sudanese reporters, as well as commentary from national and international experts. In 2011, it expanded its reach with an Arabic-language version of its website. Sudaneseonline, a platform for Sudanese from all over the world casts the spotlight on different issues of interest to the wider Sudanese community and engages followers in discussions and the option to post their own stories, anecdotes and articles.  Hurriyat, Altagheer, Al tareeg, 500wordsmag, the Sudan Film Factory and other media outlets are younger ones that contribute to the development of journalism and media production in Sudan.
The Case of Radio Production
In 2004 the media landscape was challenging in South Sudan. There was widespread illiteracy in the country, and many areas were and still remain extremely remote; which poses difficulties both for the distribution of the news and for reporting it – as events may happen far from accessible roads.
Yet media has blossomed in South Sudan thanks to radio, which is the prominent way through which people receive news in the country.
Radio Tamazuj is a fascinating example of the possibilities of reporting and delivering news to the remote areas in Sudan and South Sudan. It utilizes teams of correspondents who are based in their communities, and have access to stories that would otherwise be missed in an often remote and difficult to access region. Its work does not just include news reporting, but also discussion programs and radio dramas. In areas in which contact with the government can be extremely limited, radio is not simply a way of circulating news, but a fundamental part of the public sphere, through which people can discuss issues that they would otherwise not be able to talk about with the wider public sphere. Through phone-in discussions a sense of shared purpose is created between communities that otherwise are geographically isolated from each other.
Other radio programs include the UN-sponsored Radio Miraya, and Internews which works in conflict areas across the border. For many foreign journalists, these radio programs, along with Sudan Tribune and Sudaneseonline are first ports of gaining information about South Sudan and Sudan; stories that are picked up are then amplified by international reporting.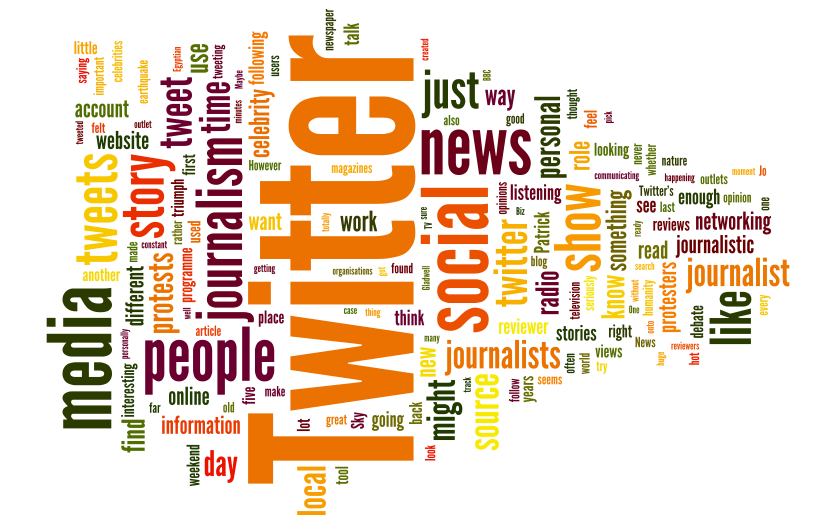 Photo Credit: EmergencyJournalism.net
Contemporary Media
This synergistic relationship between community-based local reporting and international media continues on the internet. In South Kordofan, there is an ongoing civil war between the Sudanese government and the Sudan Revolutionary Front. It is a very hard region to access from Sudan, and equally difficult to gain entry to from South Sudan. Nuba Reportsand 3ayin are comprised of teams of Sudanese journalists and videographers covering the ongoing conflict. They have made up for the region's invisibility in other media by producing high-quality videos, uploaded directly onto their websites. These journalists are trained to employ rigorous techniques of verification for their responsibility is immense in being able to shine a light on a conflict that would otherwise be largely forgotten by the world.
From an international perspective, these developments are especially important because of the cutbacks in foreign news staff for so many newspapers and media outlets in the global north. Following the South Sudanese independence, for instance, it was noticeable that there was a massive drop in international attention as journalists moved on to cover the conflict in Mali, amongst other places.
But that was a different time, now if one looked at the "Y" generation in both Sudans, youth are about mobile phones, internet and social media, where various content is being passed through this now dominant space. This generation and increasingly older ones want to navigate a new narrative of the Sudans, one that tackles business, politics, arts and culture instead of the narrow focus of war, poverty and corruption which we've been bombarded with since the 80s.
This new medium clearly calls for different kinds of media converge in and from the Sudans.  It calls for media that uses emerging services to combine local grassroots community-based reporting with international reach potential and high quality production standards. The international coverage is important given the very real existential threat faced by local journalists in both countries. It's time to tell our stories and see the picture through different eyes; our eyes.
That is the essence of Andariya magazine. Andariya is offering a platform to all, fictions and non-fiction writers, photojournalists, videographers and graphic designers from both Sudans. Contributors interested in showcasing the Sudanese cultures, women and gender issues, spotlighting businesses, traditional food and fashions can collectively create a new narrative about the Sudans and its identities and contemporary representations.
Andariya is a platform for practicing journalists and media professionals, and those who were not trained to be but have the passion and drive for the task. It seeks to nurture those who carry stories and want to share them. It welcomes those who lived in situations that prompted them to become writers, photographers, storytellers; those who care about the Sudans and their narratives.
As the boundaries between a  newspaper, a website and a radio program become increasingly uncertain, media productions can encompass a variety of different forms, Andariya Magazine is striving to be that platform for this diversity. Andariya magazine is a digital cultural magazine interested in stories from the Sudans. Working together with local and diaspora writers, photographers and videographers from Sudan and South Sudan to find a way for journalistic productions to influence communities by publishing diverse cultural narratives.
We are curating the discussion of what our role is as story tellers and reporters in Sudans. In a time when writing, taking photos and telling stories could be the extent of we can do about societal issues, why not make the best out of it? If you think new media be used for the good of the humanity whatever that could be, then let's start that conversation.