Dear friends,
In the midst of the chaos, I thought a soft nudge is due. With everything that's going on, I love the heartwarming feeling that accompanies phone calls, emails and messages from loved ones checking in and/or updating me.
Evidentially the streets are back to different dimensions of normal. The current status quo springs feelings that are too familiar, overwhelming and nostalgic, all-in-one. What is easier to talk about is the imperative creative expression and digestion of different subject matters, in every sense.
During the day; I try to find something to do, I cleaned the house a couple of times. The first time, my family members joined. Apparently, this spring cleaning campaign took place in a number of households. I hear chants during odd and random hours, sometimes police sirens and gunshots. A group of girls with their Daloka chanting just past 8 p.m. were met moments later with applaud, chants and cheers supporting them. I get lost in the rush of it's spontaneity and genuine energy, now I eagerly await that time of day.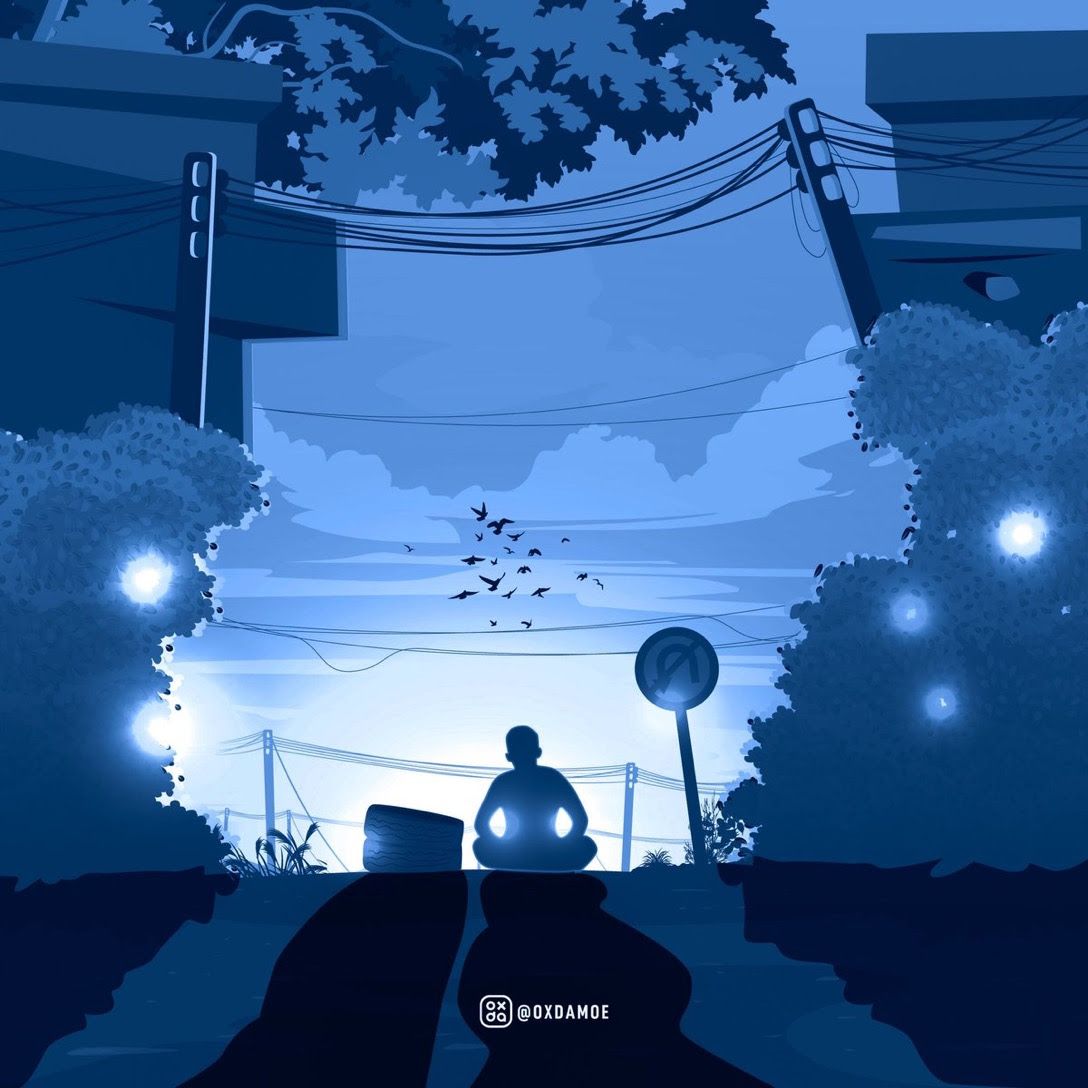 Source: Abu'Obayda Mohamed - @Oxdamoe on Twitter
With no internet, I managed to propagate some plants. My mother is a pastry chef during times like these. Her food hugs my heart. A feeling that we all really need at the moment. After dark (and with the power cuts) friends and families are often seen curb-ed with their makeshift lamps and flashlights - a sight that took us all back 30 years ago (even though I'm 28). Illuminating a display of Ludo, Domino or Whist while contrasting satirical laughs (the national sense of humor; or the adopted coping mechanism - if I may give my humble opinion on the matter). This, we enjoy with our favorite pass time: sipping tea or coffee rich in Sudanese wisdom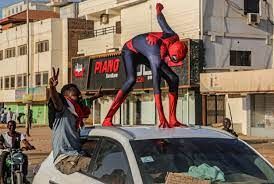 Source: Thenationalnews.com
Creative disobedience throughout history has time and time again ignited attention, awareness and action. An early Halloween appearance made by Spider-Man was in fact a highlight. It reminded me of the Egyptian photographer Hossam Farouk, who stages superheros in different parts of Egypt, struck by its hostile living environment, they are incapable of keeping up with ordinary life challenges. I don't wish to share archetypal misfortunes too. Even though I didn't witness said event live, most conversations were about him. Spider-Man is a personal hero of mine, he elevated the atmosphere, marching with the people, raising the Sudanese flag. I think I even watched a video of him running. In that specific video, he reminded me of Pepsi-man dodging the barricades.
Stay safe,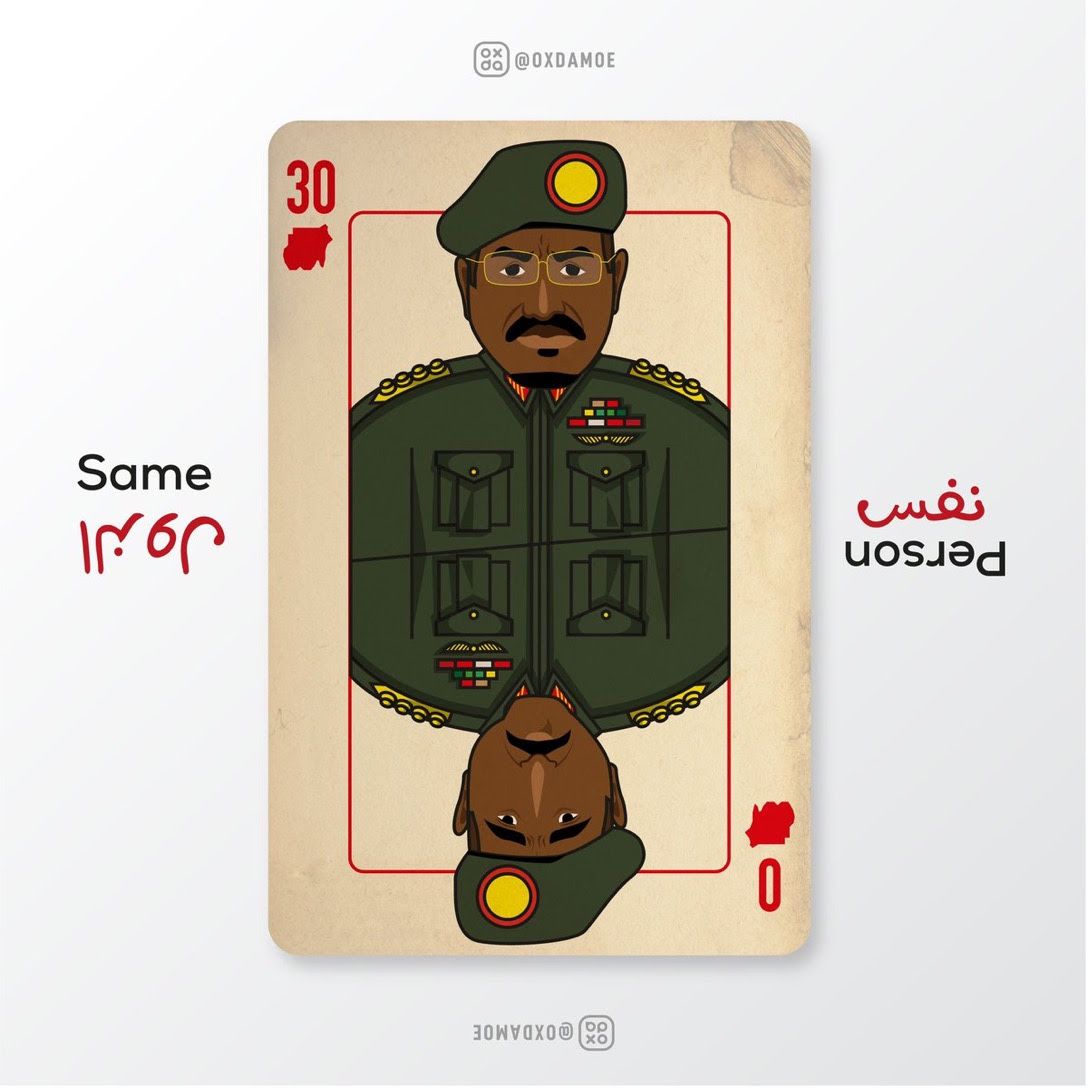 Source: Abu'Obayda Mohamed - @Oxdamoe on Twitter
P.S. The 13th of November 2021 fogged violence and tear gas across Sudan. Bullets deafened the air just past 1 p.m (analogous to revolution timing) and continued for hours to follow in the face of unarmed protestors. Civilians. Families at home and children cheering steadfast in play. Still, death and missing persons.
P.S.S The fight breeds a community. When I do have internet access, my timeline is filled with the #BlueforSudan profile pictures, a movement sparked by friends and family of the young martyr Mohammed Mattar. Now symbolic, blue and filled with the reemergence of the creative renaissance. Offline, the sense of community takes the shape of conversations about common struggles, about the rising cases of COVID-19 (please stay safe - last year we covered a cartoon timeline of COVID-19 - check it here), or how hard it is to come back to work, especially with no internet accessibility. I think once again, the people are left with the burdening weight of betrayal. Unity lifts these burdens. We all digest differently and express differently. And unity encompasses all things art, factoring collective understanding. It has to be internalized before externalized. Keeping an eye on the Sudanese Revolution is crucial.
P.S.S.S You can read more on the Sudanese Revolution. Due to the severity of injuries, rising death-toll and missing people, marches and protests are scheduled for the 17th.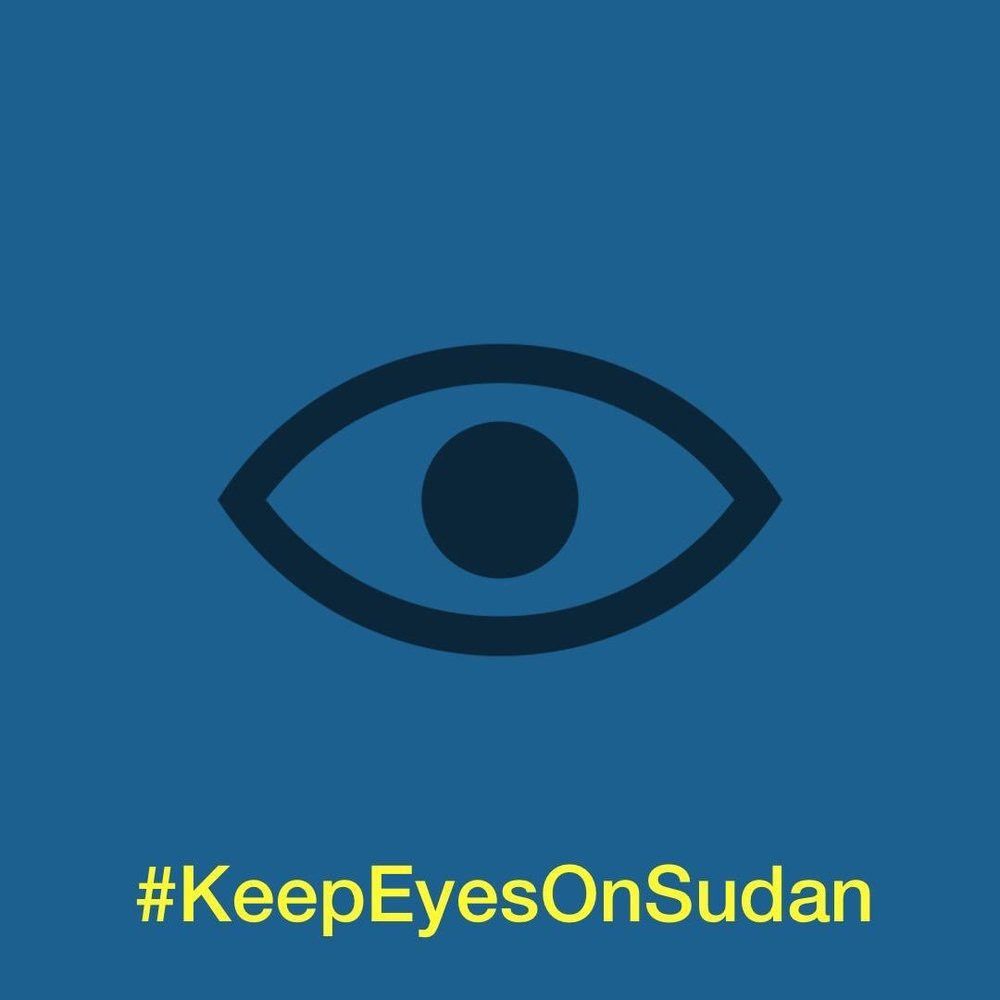 Source: Sudaninthenews.com
Update:
17th November: I came to work to publish the above newsletter early in the morning before the routine internet shutdown at 12 p.m. An eerie silence lingers in the morning of a millions march, before the storm hits. Shops are closed off, roads are barricaded, most flights are cancelled. Sometimes though, early in the morning forces debark those on their daily commute to work and coerce the removal of barricades.
Right now (20 minutes to the hour of the Revolution), the roads are deserted. I saw several police vehicles moving towards the Mansheya Bridge. Like all the other bridges between the tri-state (Bahri, Omdurman, Khartoum) capital, it is closed off. An attempt to stop the people's will and to shovel dirt on their dreams once again.
More than 15 people were shot dead and many injured. Bahri is closed off, aggrieved by the intense brutality they have been met with. The fatal show of force isn't new, the massacre of June 3rd of 2019 has not left my memory, and history repeats itself once more.
The way forward entails we don't make the same mistakes.
21st November: Chants of Peace, Justice and Freedom answer the call for a millions march. The fight continues against the #SudanCoup. Today is breezy, with the smell of the revolution. Clouds of white tear gas and rising blackened smoke from burning tyres. Usually children roll the tyres down the street, burgeoning crowds, and at 1 p.m a Zaghrota (celebratory ululation) that serves as a starting pistol.
Today is different though, it is past 1 p.m and they haven't cut the phone networks or shutdown the internet, bridges are still open. Yesterday night, there were talks that an agreement was reached between the junta and Prime Minister Hamdok (who had been under house arrest since October 25th along with detained ministers, activists, and sovereign council members). Perhaps a frugal attempt that once the announcement was made, people would not take to the streets. However, just as the statement of a political agreement had been reported, peaceful protestors who chant and carry slogans of 'No negotiations, No partnership, No legitimacy' around Sudan were disappointed and bludgeoned into dispersion. The deal does not end the bloodshed nor does it bring justice, it has awakened a new depth of change and resistance. The call for another millions march on the 25th had been scheduled prior to the announcement. It is confirmed, as is the #SudanUprising.