A butterfly rises from the streams of the small-town life through the strings of a harsh reality into glory far beyond its traditional frame. One would assume that once one has ascended through the gates of Buckingham Palace, he/she becomes an international A-Lister but even more so, the national recognition should fly higher than that. Apparently, it's not the case for Papillion.
At the "Sounds of the Nile" Concert presented at the Baobab House Juba, Papillion graced the stage as the band played sweet melodies through the strings of acoustic guitars, a piano and his self-made instrument which he named "Githeo". He describes the Githeo as an instrument that he created to fit his style of music and can be closely related to the Nyatiti which is native to Nilotic groups.
Straight from Embu County, Martin Murimi who is formerly known as Papillion is a Kenyan artist known for his indigenous-soul genre of music. His authentic genuine style of music has attracted fans from all over the world with many of them not knowing or understanding the lyrics in his tunes.
Recently, Papillion came to Juba, South Sudan as a part of his "Sounds of the Nile" tour which will take him across the region (Uganda, South Sudan, Sudan and Ethiopia). I sat down with him and this is the story of the rising butterfly.
Papillion's journey started in 1997 when he moved from his hometown to Nairobi. It wasn't a smooth journey in any way as the young man found his way to a city he was a stranger to. In his pursuit for higher education, he was struck with life's difficulties. To afford life in in the Capital, he worked one minimal job after another, slowly finding his way.
His love for music began as a child while he was in the village in Embu County, about 130 kilometers from Nairobi. Coming from a very musically inclined community who used music as the main instrument of communication, he utilized the available spaces to listen, practice and imitate as they sang and played traditional instruments- including the drum.
Even though he didn't necessarily have an outlined plan of how he was going to become a star, Papillion always knew that he was going to go out there and share this music with the world, and people will come to know him and his sound. The process wasn't necessarily rushed, but he also didn't waste any time.
"I didn't believe it when they told me that we were performing at Buckingham Palace. Once I got the ticket, travelled there and settled in at our hotel is when I realized that this was really happening. I was extremely overjoyed".
His professional journey began in 2005 when he joined a band. His first official show was a Jazz festival in Italy, then strongly followed by their performance (as a band) at the Buckingham Palace during Queen Elizabeth II's Diamond Jubilee.
How many people can say that their career began at the Buckingham Palace? He definitely couldn't believe it himself when they got the call. It only dawned on him after they went through the preparatory meetings and his flight ticket was handed to him. The experience was definitely life-changing for him; to perform, share his music across the world on such a large platform as authentically as possible, while simultaneously being able to meet and interact with influential artists like Stevie Wonder, Elton John and the Black-Eyed Peas.
Looking into Papillion's creative process, I found that he was definitely one of the few artists whose personality and character matched his creative processing, which strongly relates to how his artistry comes to life. His songs are often conceived in isolation and far away from the noise. He can easily pick himself up, go camping where he would sit in silence and his songs would come in vision form from start to completion.
Papillion credits his mentor, Ayub Ogada for ushering the way to finding his space especially when it comes to understanding how to be able to recreate himself while still maintaining the true original sound of the instruments that he was taught on and those that he would go on to create. After 15 years in the profession, Papillion has learned that one of the most valuable lessons in life is to allow the process to happen as it. If you have true passion and will, you can make it through the hardship and the wait. I also learned from him that it is more important to have a genuine connection with people than rushing for the price of fame. He also emphasizes that constant practice is key and one must utilize all the available opportunities to make sure that they get their art out there.
He was not quite ready to announce new music yet, but he tells me that one of his main focuses right now is building a centre in his hometown of Embu where the community can still continue to practice and share their musical traditions in its purest form, passing down this rich culture and sense of communal identity across generations.
Papillion tells young people to trust the process. Adding that one should not overlook the importance of incubation-where you are able to critically build your sound and identity- because it's the true passion and respect for the craft that will keep you going even when things aren't looking as major as you may want them.
You can find him on social media platforms: @PapillonEastAfrica
The Nyatiti – a musical instrument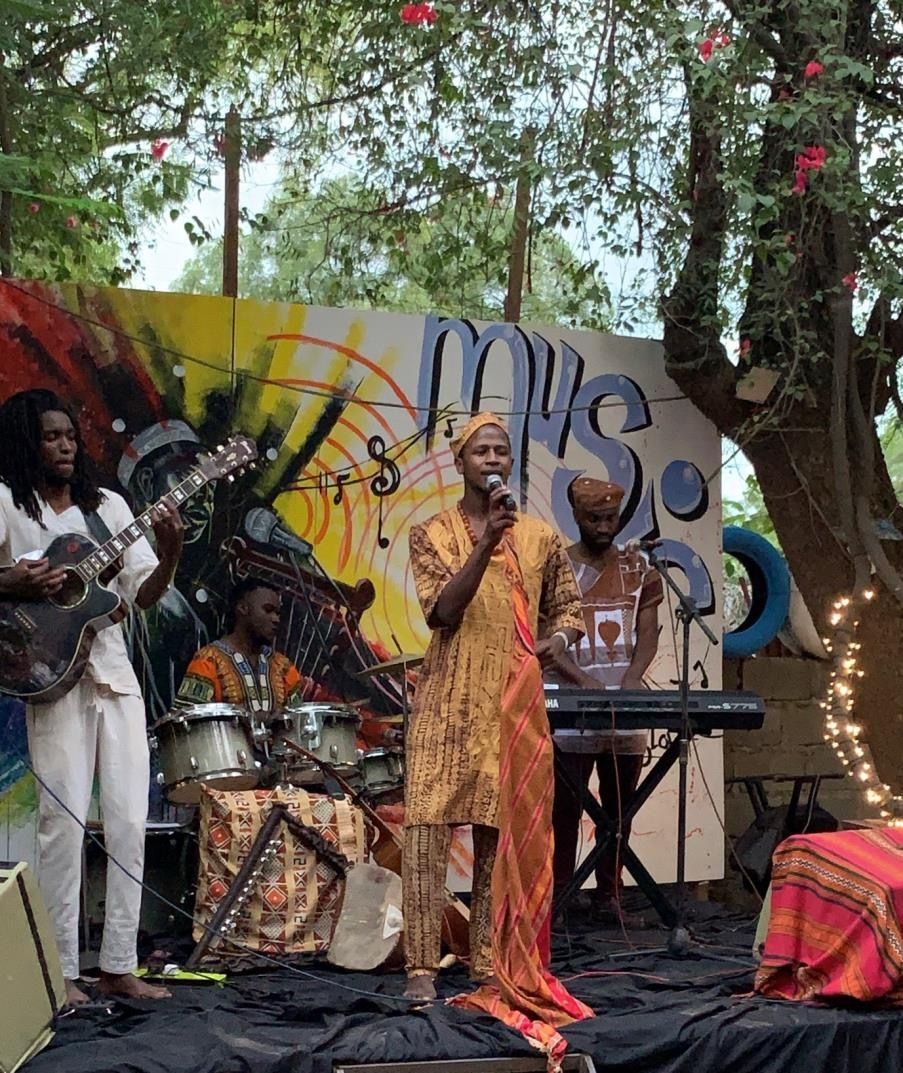 Papillion performing in South Sudan. Photo credit to the author.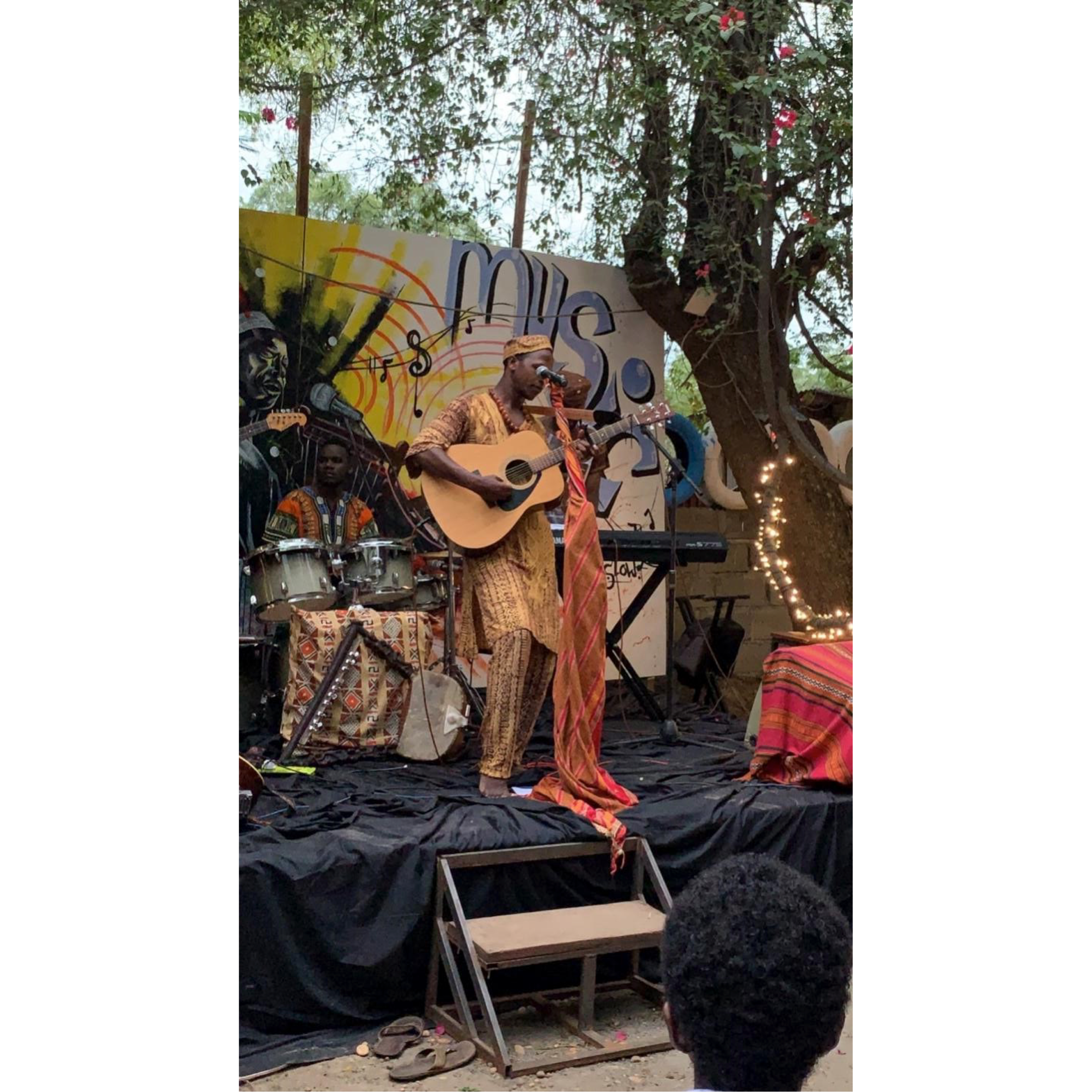 Papillion performing in South Sudan. Photo credit to the author.