'Matatus' are the most common means of transport in Kenya. The word 'matatu' -meaning three- was derived from the 1970s, when a new mode of transport was introduced to the public that required them to pay three pennies. Matatus normally have a driver and a conductor whose job is to pick and drop passengers at various destinations.
When you are on Kenyan roads, the matatu is the hardest thing to miss. They are everywhere, providing transport services to the public and are usually very cheap. So, if you are not able to afford a taxi or uber, a matatu will work just fine for you. Matatus are usually minibuses or buses that can carry up to 30 passengers, with a board showing the destination it is headed to. Once you get to hear the words 'beba beba' (carry carry) just know you have had an encounter with a matatu.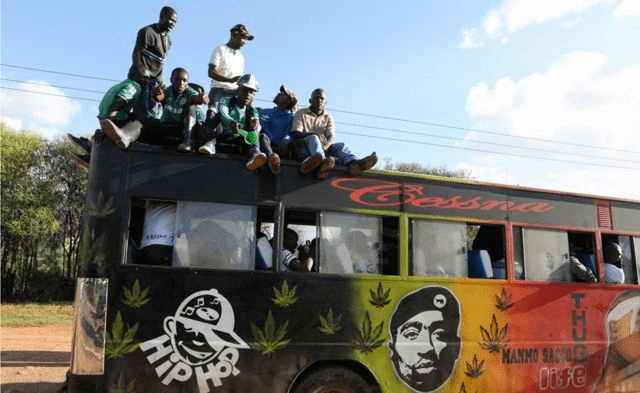 Source: Soko Directory
Mobile Art Gallery
The first thing you will immediately notice about a matatu is the exterior and interior art work, usually graffiti of celebrities both local and international. As recent as late last year, this art helped put Kenya in the lime light when popular American rapper Cardi B took note of a Kenyan matatu bearing her image on social media. The matatu industry, has indeed played an important role in promoting art in the country. It also elevated talented artists in Kenya, helping many talented youth find employment in the art sector.
The Kenyan matatu culture is one that embraces art work of different graffiti types of musicians, footballers, slogans, sayings and anything in pop culture that you can name. I remember when I was in high school, all we could think about when school closed was boarding a matatu that had the best graffiti. If your schoolmates had a chance to see you in the 'dope' matatu, you were automatically considered a cool kid.
The matatu culture, has also paved way for a lot of job opportunities for graffiti artists. Moha Grafix, a company owned by the famous Mohammed Ali alias Moha, established his niche in the matatu industry as a graffiti artist and has been able to transform his life and that of others. The popular artist has his own trade mark 'straight outa Moha Grafix' that gives you a portfolio of his work, out there in the streets of Nairobi.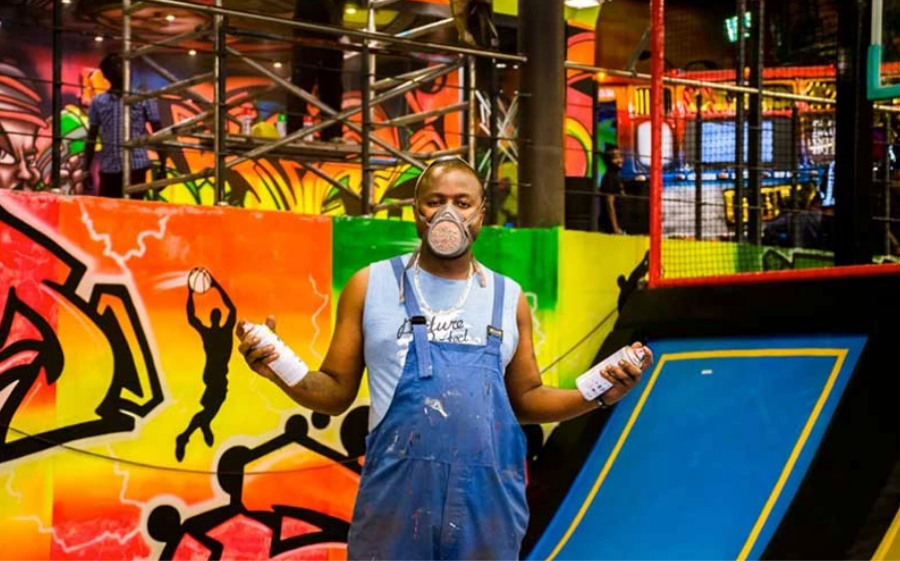 Source: The Standard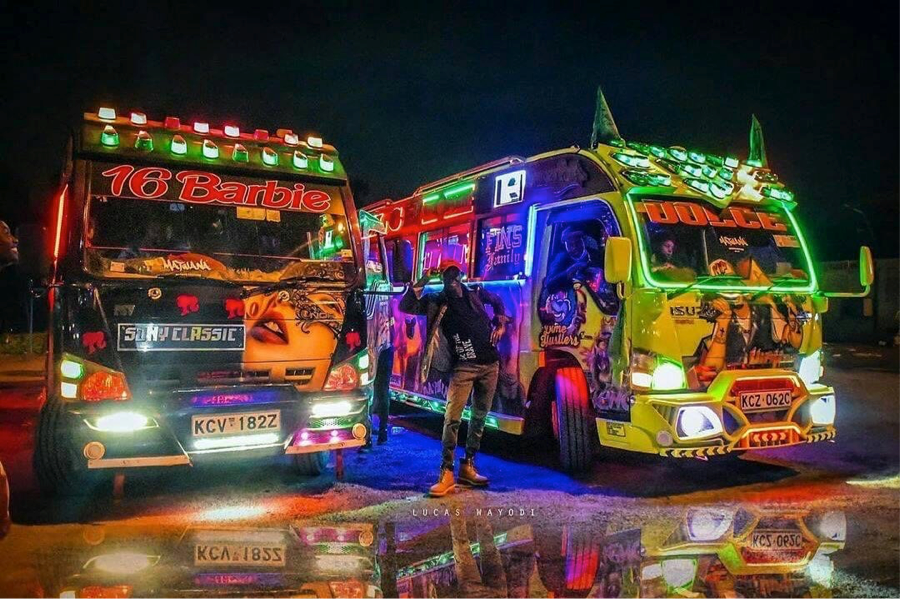 Source: Facebook
Matatus are also popular for playing loud music - which can be a little chaotic if you are not used to booming music in a small space. However, lucky for many, there are matatus that are 'chilled' in terms of both design and music. Nonetheless, it's undeniable that matatus provided upcoming musicians with a chance to play their music to diverse audiences and gain fans. Some matatus also have screens to showcase video clips - purely installed for the entertainment of the passengers during the often long commutes along Kenyan roads (notorious for their traffic jams).
Plugged In
If you are not in it for the art or music, and instead searching for technology with no interruptions, then the matatus in Kenya have returned the favour. Most matatus have upgraded in that, they have sockets and WIFI installed for their passengers. This means you do not have to worry about your phone losing charge or not being able to connect with your favorite social media platforms.
If you are a fan of video games then say no more. A creative in Kenya, has been able to come up with a racing game off the matatu culture called 'Matwana madness'. Zephania Sirime, a game developer, paid attention to the amount of detail that was being put in to making the matatus look unique and later decided to take his love of matatu culture into the world of virtual reality.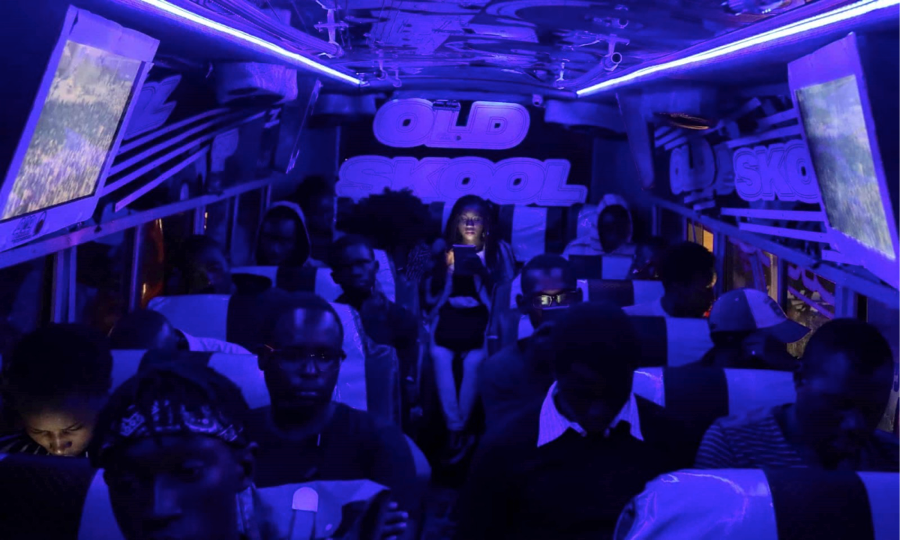 Source: The Guardian
Celebrity Status
Matatus, also known as 'Nganya' in Kenya, have established an award ceremony for the industry- known as the annual Nganya awards. The award show aims to crown the best of the best matatus, crews, and technicians. Famous matatus that are known for their extravagant designs are mainly from the area Rongai, a suburb in Kenya. Catalyst, is a famous matatu in Rongai, known for occasionally taking awards home. Additionally, Catalyst is popular for carrying Trey Songz, a famous musician in America, during his stay in Kenya for Coke studio. Trey Songz, had the chance to view the spectacular Nairobi through an amazing ride by Catalyst.
Source: Twitter
It's a Culture
Matatu culture emphasizes how art can be enmeshed in crucial sectors such as transportation. Passengers are able to board matatus that best suit their convenience in terms of music and graffiti designs. Even though, the matatu culture is considered a menace by the older generation, the urban youth appreciate the culture and see it as a form of identity. The sector and its cross-pollination with art and music has given hope to many graffiti and music artists, who have for the longest time been struggling to get their art out for consumption by the mass public. Artists faced scrutiny when they were censored by radio and TV or deemed to have defaced public property in the name of street art. Celebrities in Kenya are now showing appreciation to the artists who having been painting their faces on the Matatus. It is now visible that the culture is being embraced by mainstream artists, because they can see that their work is also being recognized in the streets.
The collaboration between the artists and the transport industry, illustrates a great initiative to create more job opportunities for the people of Kenya, especially the youth. We all need to work together to ensure progress in everyone's life.
"If everyone is moving forward together, then success takes care of itself" --Henry Ford.