Hair has always been considered the crown of a woman. In Africa, different tribes across the continent boast of elaborate hairstyles that portray our thick curls as the true beauty that African hair has always been.
We all have memories of our experiences with hair. Some of us were born with the softest textured hair that was the envy of every girl in school. For others, our hair simply refused to turn to the dark color that everyone praised. For others, our hair broke every comb that dared to tame it and so we were forced to cut it and doomed to a life with short ordinary hair. Anyone out there who chemically relaxed their hair only for it to turn out worse than before? How about us who decided to forever keep our hair covered or in braids because it is too much to handle?
For some, the memory of being forced to have our hair hot combed by your mum before an event is etched in your minds forever. The pain and the heat that you had to endure just to look presentable back in the day is a story that could fill a book. For years, we have been told that our hair had to look or feel a certain way for it to be considered beautiful, and women across Africa have had to find different ways to tame their hair.
With the natural hair revolution that has been on for the past couple of years, African women have been emancipated to wear their natural hair as proudly as possible. It is through this revolution as well as a search for quality products to help soften, moisturize and make natural hair healthier, that Kentaro Organics was started.
Kentaro Organics is a Ugandan natural hair products company that has dedicated itself to catering for the hair needs of Ugandan women. Using a range of hair friendly and locally sourced products such as shea butter, coconut oil, mango and many others, Kentaro Organics has managed to create a variety of wonderful products for every African hair type.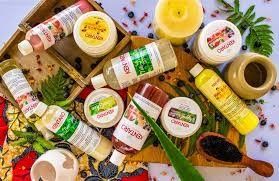 Figure 1 Some of the products in the Kentaro Organics line
Started in 2014, Charlyn Kentaro made her first whipped cream butter (a hair softener and moisturizer) in her parents' kitchen. This venture started a year prior, after she cut off her chemically relaxed hair and decided to grow her natural hair. "At the time, I struggled to find particular African hair products that were good for my hair on the market. I would have to send for particular products from abroad through my brother who was living out of the country at the time. They were costly and I thought to myself: there has to be a way to make something that will work wonders for my hair, but is also cost effective. After watching a few DIY (do it yourself) YouTube videos, Charlyn was able to make a really good product that achieved positive results on her hair. With time, other women started to notice and ask her what hair product she used. These questions inspired Charlyn to make more of the product and eventually, Kentaro Organics was born.
Charlyn enrolled in the incubation program of the Uganda Industrial Research Institute and gained knowledge on how to improve the quality of her products. Once the product rolled out, the mission was clear "we believe that all hair is good hair and we would like to give women a tool that will help them care for their natural hair".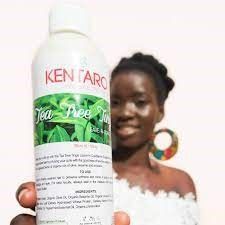 Figure 2 Showing off beautifully nourished hair courtesy of Kentaro Organics
Charlyn describes the growing lines of products that cater to adults and children as an evolution of testing and trying different recipes of base ingredients. She notes "we currently have three sets of products for adults; The Super Softening Set that helps soften and moisturize seemingly hard hair. The Anti Breakage Set for weak or damaged hair. The Braid set that comprises of a spray and scalp serum. We also have a kids set with a leave-in conditioner, a 2 in 1 butter for both hair and skin; and a conditioner and shampoo wash. These sets are the first of their kind in Uganda". All these products are available for purchase in supermarkets around Kampala. You can also make your orders via WhatsApp, Facebook, Instagram or their website.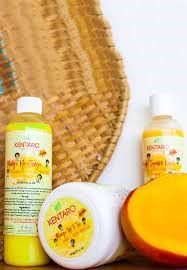 Figure 3 Products in the kids hair care set
As the demand for quality hair products like Kentaro has gone up, other natural hair product manufacturers have popped up. Most of these are small scale women owned businesses that are flooding the natural hair product market in Uganda and even expanding outside its borders. Although it is not known what the estimated value of the natural hair product industry in Uganda is, there is no doubt that it is a sector that has the potential to turn into one of the biggest sectors in consumer products.
Kentaro Organics currently partners with several natural hair salons such as Enviri Za Nacho (meaning natural hair) who's focus is on caring for the needs of women with natural hair around Kampala. They offer hair care services such as washing, styling and selling hair accessories like combs and bonnets. They also offer hair consultations and give advice on what products to use, how best to take care of one's hair and much more. With the availability of more and more of these natural hair care products on the market, many women have been encouraged to go natural as they now have the means and help to take better care of their hair.
Kentaro Organics is active on social media and uses their platforms to give advice on how to style hair, what products to use for different types of hair, and tips for hair care for those facing various challenges to grow or maintain their hair. If you are looking for specific advice on your hair type and how best to take care of your hair, you can always reach them on their WhatsApp number or inbox Kentaro Organics on any of their social media platforms.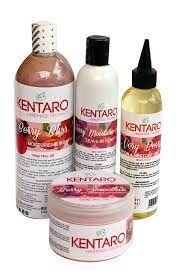 Figure 4 Products from the super softening hair set
Kentaro Organics would like to be the go-to hair experts by teaching women how to care for their beautiful hair. This is because there is not enough valuable information on the subject of caring for African hair. "We want to reach the entire continent with what we do and expand beyond Uganda to the whole of Africa. This is a goal we are committed to achieving in the next five years" says Charlyn.
If there is one thing we can all learn about our hair today, it that no matter its color, texture or length, all hair is good hair when you nurture it with natural organic products made for it.