The month of March has been an extraordinary one for women around the globe this year. From companies to communities, people have collectively come together to celebrate women through scholarships, entrepreneurial grants and so much more. Even businesses around the world are offering month-long discounts and offers to every woman who walks through their doors or simply makes a purchase online; all of this, in an effort to acknowledge women.
In Uganda, an Award-winning Afro-fusion artiste and filmmaker, called Afrie - whose real name is Anne Nassanga, is passionate about the plight of the young African girls and strives to help them flourish and shine by sensitizing them on every day challenges such as sexual harassment and mental illness. Afrie has created a platform for girls to express themselves and empower each other against these challenges.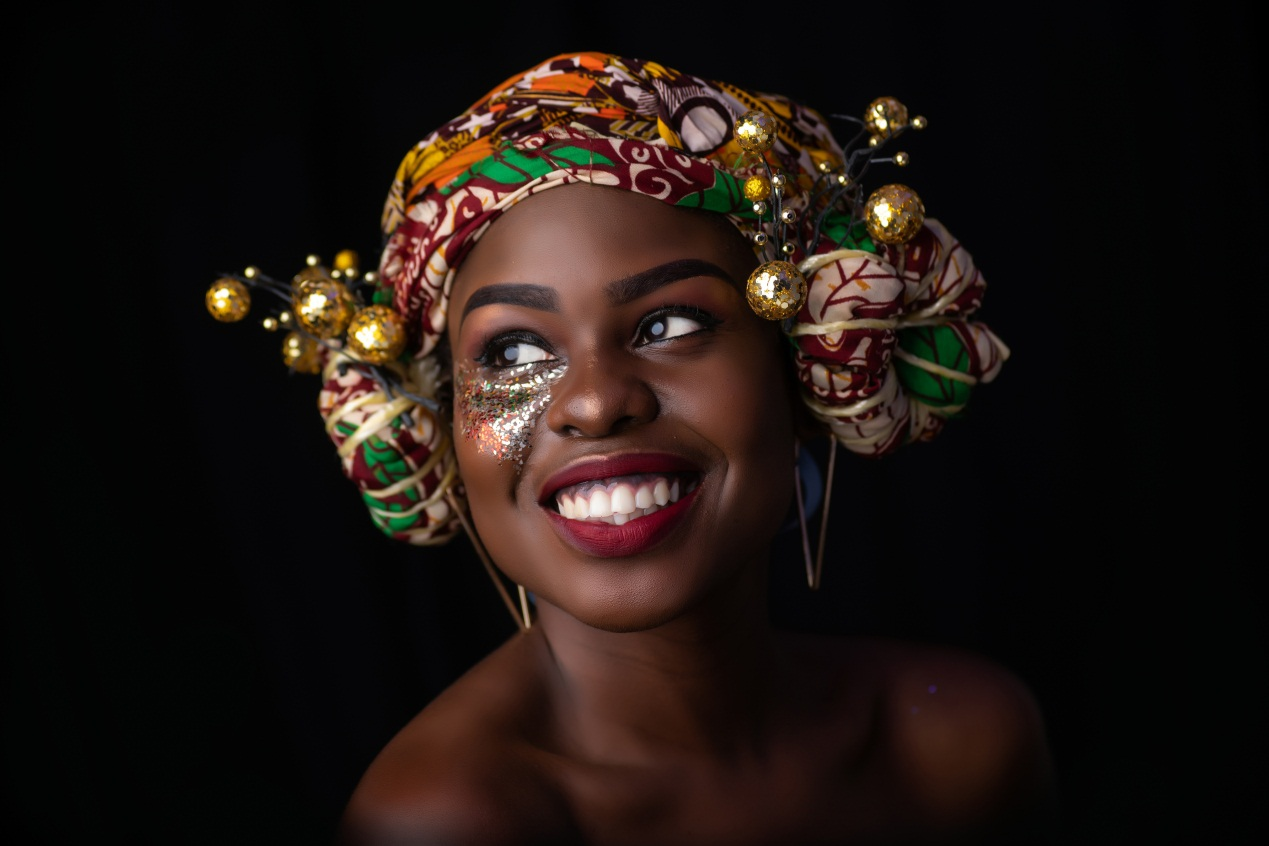 Source: Music in Africa
"I started out my career at the age of 18 as a rapper and singer. I performed one of my songs, Askari (which means gateman) at an Open Mic. Shortly after this, I joined Milege, an Afro Urban band in Kampala," says Afrie.
Afrie later started performing with her own band around Kampala and has been growing ever since. Afrie portrays a message of hope and empowerment to the African and Ugandan girls through music and film. She is currently mentoring a cohort of 15 young girls by equipping them with skills such as camera techniques, writing, and acting skills as they put together a short film that will educate the public on certain issues that the girls and women in Uganda face. Her film company and mentorship programme are under the name, Afriedom. Through Afriedom, a group of women filmmakers and artists, she is training young girls on digital storytelling and film-making to make their voices and their own stories heard.
The main goal of Afriedom is to tell the story of the African girl through music and film.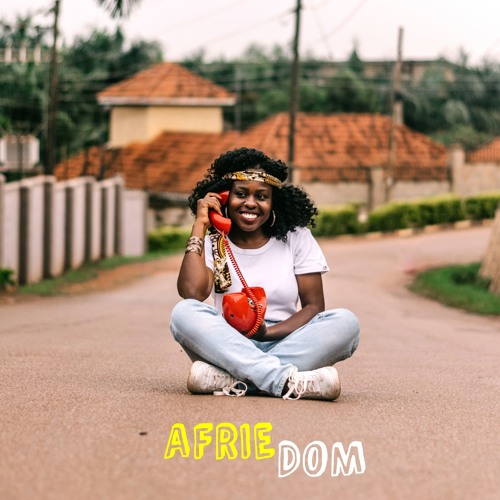 Source: Soundcloud
The cohort is only running in its second year and the mentorship programme that started in 2019 released a short film, "Happy Birthday Momo" at the end of their time together. This is a film that describes the daily struggles of a girl going through mental illness. The film is based on the true story of Ritah Auma, one of the strong partners of the Afriedom Community.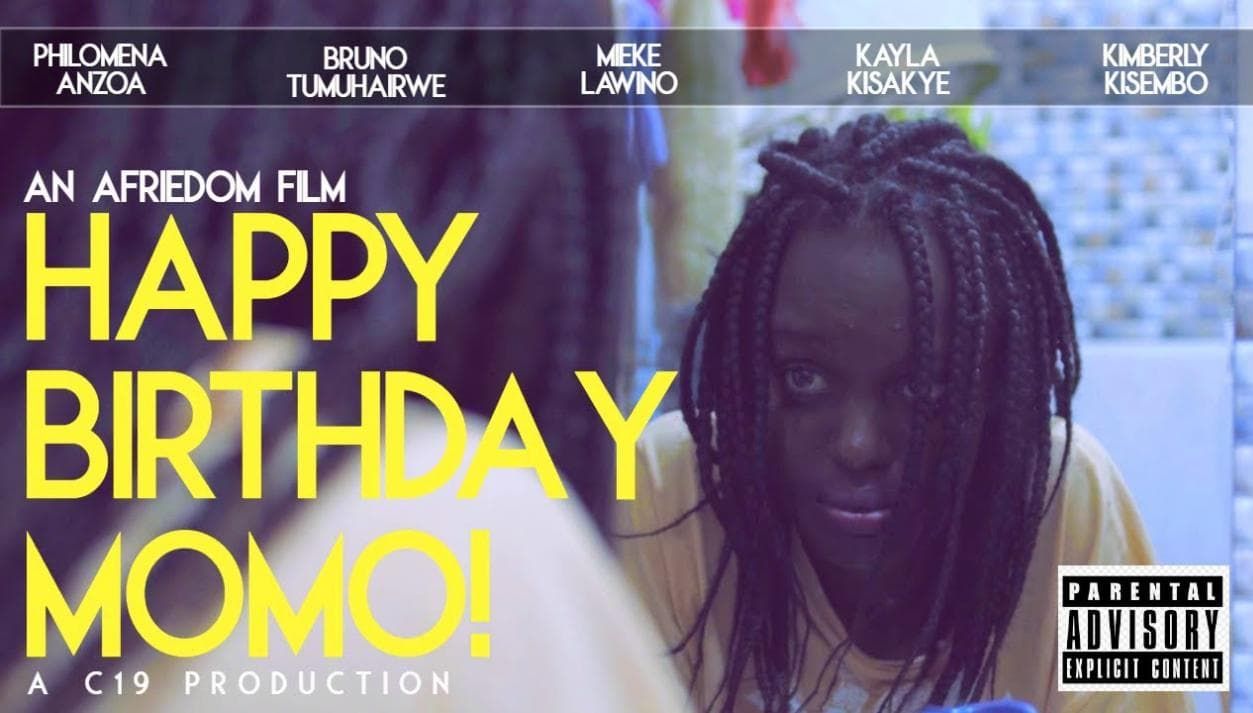 Source: Youtube
It is common for Afriedom to partner with a number of like-minded people to help sensitize the community and tell powerful stories. Afrie's upcoming short film won a sponsorship grant from Goethe Zentrum where she is the ambassador of the Ngalabi Short Film Festival.
It is no secret that this young lady is outrageously gifted, but what you do not know is that Afrie started working on most of the scripting and even post-production by herself. "I try to learn as much of everything as possible so that I am not limited in any way when it comes to my projects. It is also a great encouragement to the young girls under my mentorship" she noted. Adding that such processes help open up their minds to learning a variety of skills that they will need in the future; say in their own productions, in the workplace, and even later when they start their own businesses. The goal is for each member, at the end of each cohort to come out fully self-sufficient.
Because of her absolute brilliance in the arts, a few weeks ago Afrie was recognized by the UN Girls' Education that featured "Let Her Know", a song that talks about empowering Ugandan girls, on their Feminist Playlist alongside strong Female Artists like Beyonce and Alicia Keys.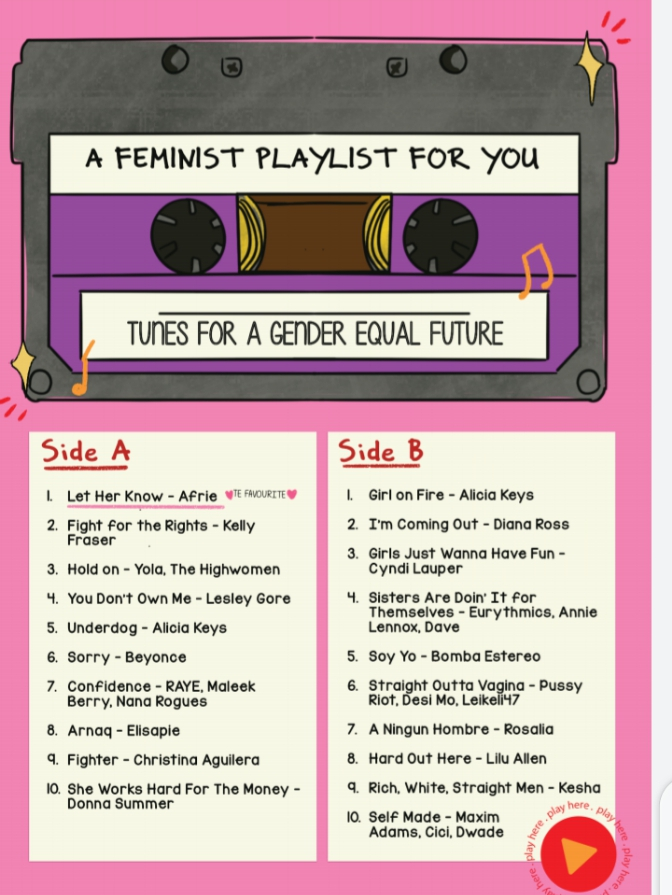 The UN girls' education playlist where Let Her Know featured in (source: Instagram)
In 2019, Afrie held her very first concert in celebration of her album, the Afriedom E.P. The concert, hosted at the Design Hub Kampala- a space for creative people to showcase their talents, was filled with music-loving Afriedom fans. Afrie also collaborated with The Collective UG, a group that is also passionate about mentoring young people and helping them find their purpose in God for life on earth. The group offered to tutor the girls' cohort on camera and video skills and provide equipment to film the upcoming Afriedom short film.
Afrie is also to represent Uganda and East Africa in the first ever transforming education zine entitled, "SolidariTEa that works to empower young women around the globe through education. This is a collaboration of the UN Girls Education and Transform Education, a global partnership that's dedicated to advancing gender equality through education.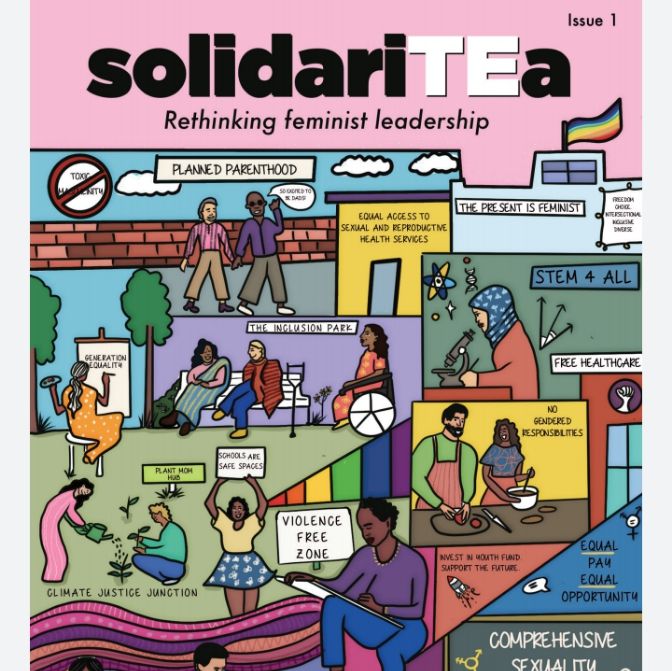 The first-ever transform zine, SolidariTEA (source: Instagram)
On the musical side, Afrie continues to write world-class music with hits like Ffembi, Yodi Yodi, and Mulala, whose video was released on the 14th of March, 2020. She also hosts vocal classes to help instill musical skills in people who are looking to start a career in music. Afrie performs weekly by popular demand in one of Kampala's prominent hotels, Latitude in Muyenga. On the continental scene, the year 2019 saw Afrie nominated under the categories of Best Songwriter of the Year and Best Female Artist at the AFRIMA Awards that were held in Nigeria.
As we await the release of her next short film and more music, we are excited to see what more Afrie has in store for us. There is no stopping this African girl, she is determined to change the world.
To keep up with Afrie, subscribe to her YouTube channel. Afrie is also on Instagram under the handle, @afriecangal.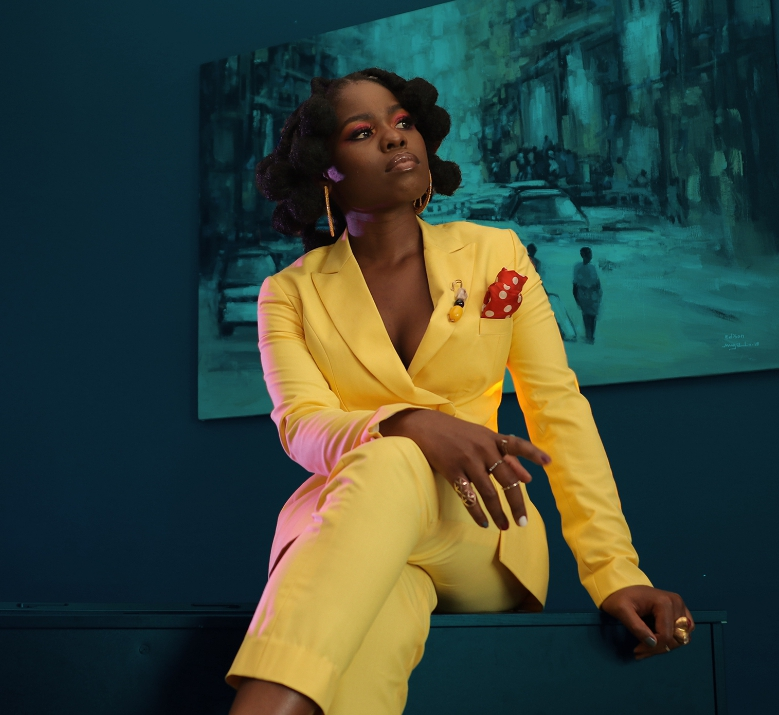 Afrie at the video shoot for her song, Let Her Know (source: Afrie)
SOURCES:
Afrie
https://instagram.com/ungirlseducation?igshid=1glb7ibx5kj5w
https://instagram.com/afriecangal?igshid=drb3nsws2ns6
https://www.ungei.org/