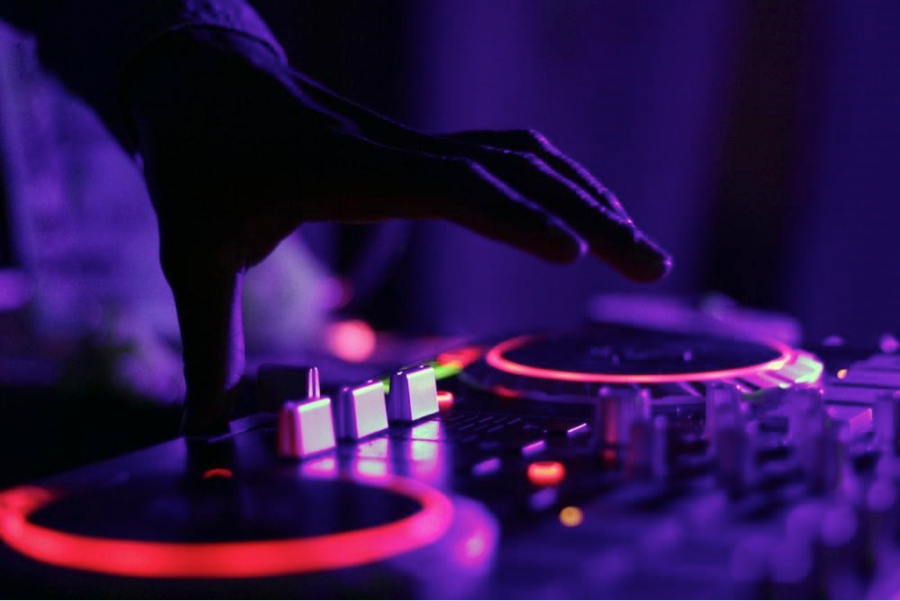 Source: Unsplash
I believe that a big part of what makes Kenya so interesting is its dynamic music scene. Its genres are diverse, its musicians daring, and its music lovers a tad obsessed. Apart from food, music is at the centre of our gatherings and events. So today, we're going to explore the artists that have made the Kenyan music scene what it is today at local, regional and international levels.
Sauti Sol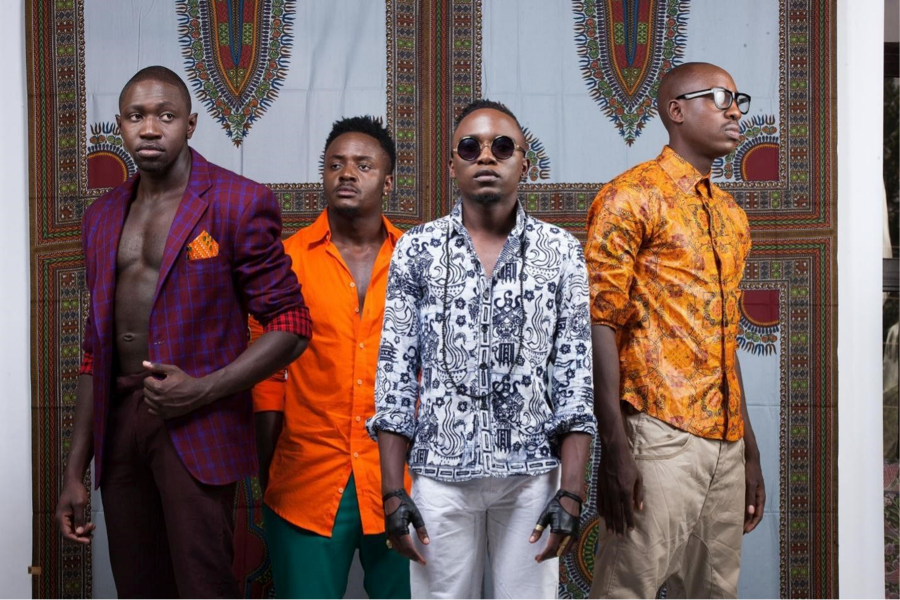 A photo of Sauti Sol by Navisco (licensed under CC BY-SA 3.0)
We cannot talk about the contemporary Kenyan Afro-pop scene without mentioning Sauti Sol. Since the band's inception in 2005, it has been a major player in the music scene. The 4 band members – Bien-Aime-Baraza, Delvin Mudigi, Willis Austin Chimano, and Polycarp Otieno have used their voices and instruments to create hit after hit. Known for blending English, Swahili, and Luhya, their music has won them accolades within Kenya and beyond. Some of their greatest hits include Suzanna and Sura Yako.
H_art The Band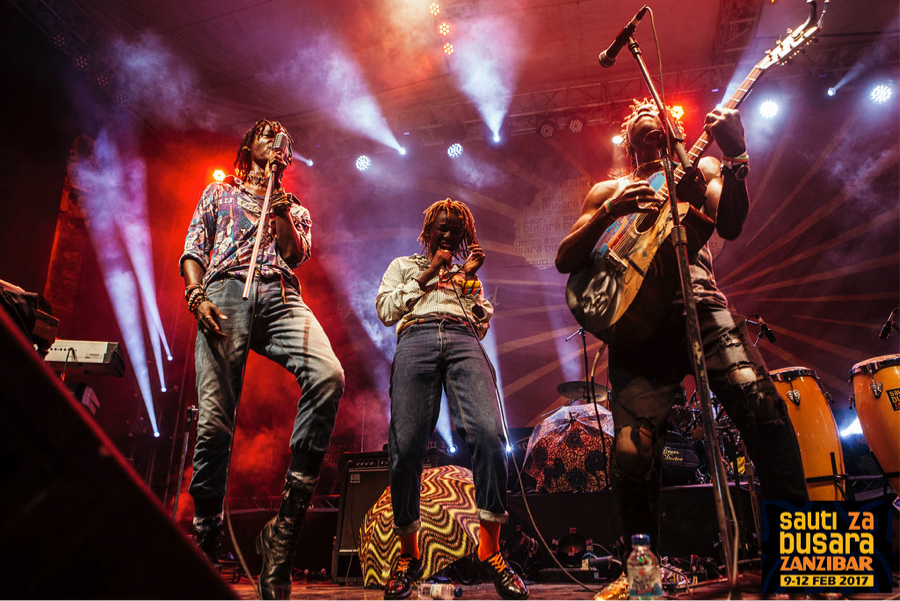 A photo of H_art the Band performing by Sauti za Busara (official) (licensed under CC BY-NC-ND 2.0)
We just can't talk about bands without mentioning H_art the Band. Comprising musicians Wachira Gatama, Kenneth Muya, and Mordecai Mwini, this band is known for singing songs about relatable everyday experiences. Moreover, their fashion and performances seem to be extensions of their craft, with elements of futurism and African culture. Their unique music style is smooth, acoustic, and harmonized, with a dash of Afro poetry. It is therefore not surprising that they got two All Africa Music Awards (AFRIMA) in 2015; Most Promising Artiste in Africa and Revelation of the African Continent. Some of their most popular songs include Uliza Kiatu, Nikikutazama, and El Shaddai.
Bensoul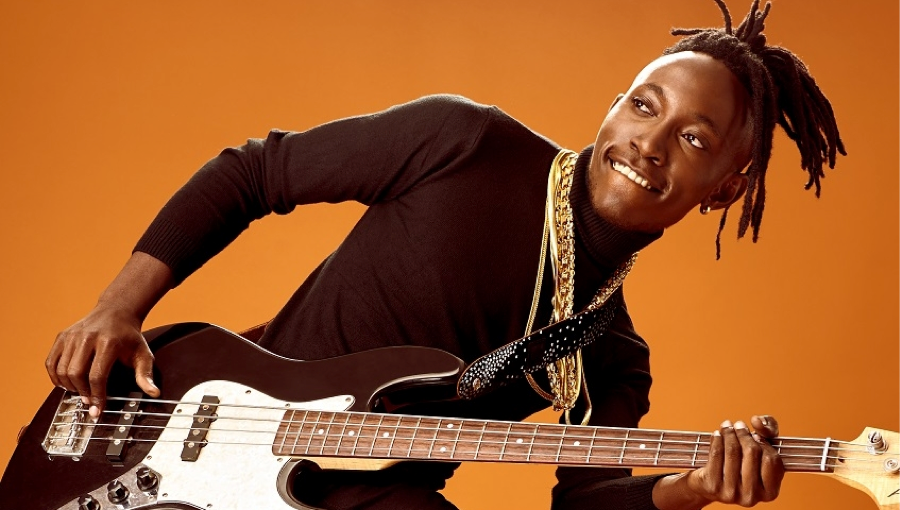 Source: Capital Fm
Popularly known as Bensoul, Benson Mutua is a well-rounded artist; he's a singer, songwriter and multi-instrumentalist. He can play the piano, violin, cello, bass guitar, acoustic guitar, and drums. Throughout his highly successful musical career, he has written songs for popular Kenyan musicians such as Sauti Sol and H_art the Band. Moreover, he released some of his own songs, garnering fans far and wide. His songs are soulful, rhythmic, and mostly employ a mixture of Swahili, English and Sheng. He mostly sings about love and other everyday experiences. One thing that sets his music apart is its smooth and laid back feel; seemingly an extension of his persona. Some of his greatest hits include Nairobi, Niombee, and Favorite Song.
Eric Wainaina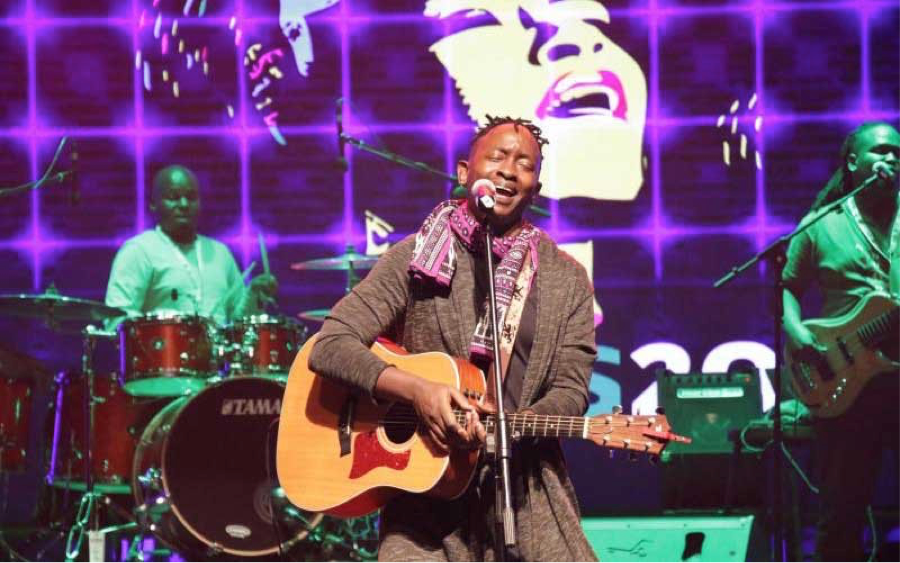 The Standard
Eric Wainaina is undeniably one of Kenya's greatest talents. With a career spanning over 20 years, he was the first interaction with afro-pop some of us ever experienced. But what truly makes him stick in our heart and minds is the messages behind his songs. He sings of love, peace, patriotism, and social justice. With songs like Daima Mkenya and Selina, it is clear that he is not only highly talented, he also has great love for all things Kenya. It is, therefore, no surprise that he has won awards such as the 2007 Best Kenyan Male Artiste in the Pearl of Africa Music Awards and the 2003 Kora Awards' Best East African Artist.
Khaligraph Jones
Afrika Lyrics
Known by the stage name Khaligraph Jones, Brian Ouko is a Kenyan rapper popular for his adept lyricism. His raps are fast, fresh, and succinct, leaving many in awe. He primarily raps in English, Swahili and Sheng. So great is his talent that he was nominated for 2020's BET awards under the category of Best International Flow. Some of his most popular songs include WAVY and KHALI CARTEL.
King Kaka (aka Rabbit)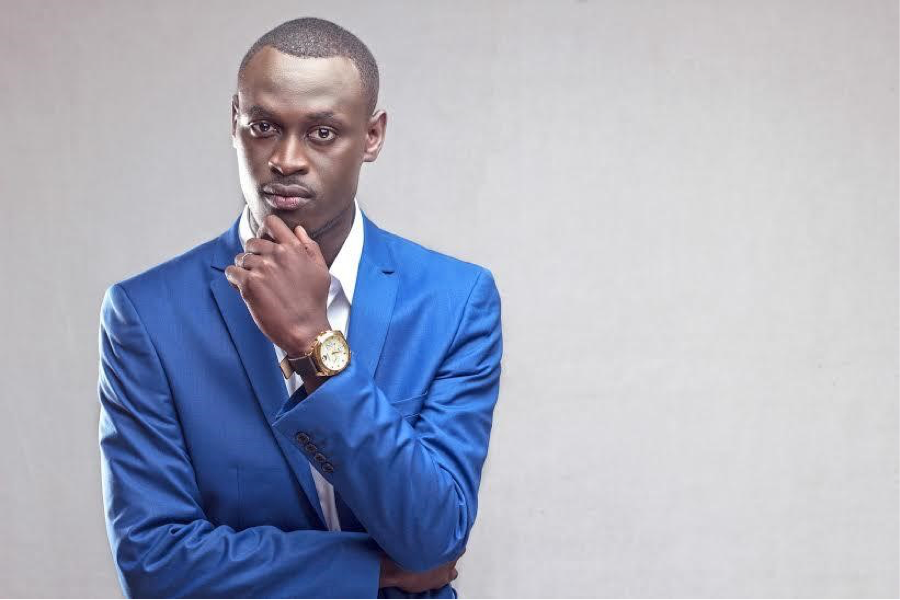 A photo of King Kaka by Believe92 (licensed under CC BY-SA 4.0)
Popularly known as King Kaka or Rabbit, Kennedy Ombima is a force to be reckoned with. His music is mostly upbeat but once in a while, he will include some inspirational or political nuances. But what truly sets his work apart is his rap style; it has elements of the spoken word art form – forcing the listener to pay attention to the messages put across. Some of Kaka's popular songs include Dear Stranger and Wajinga Nyinyi.
Nyashinski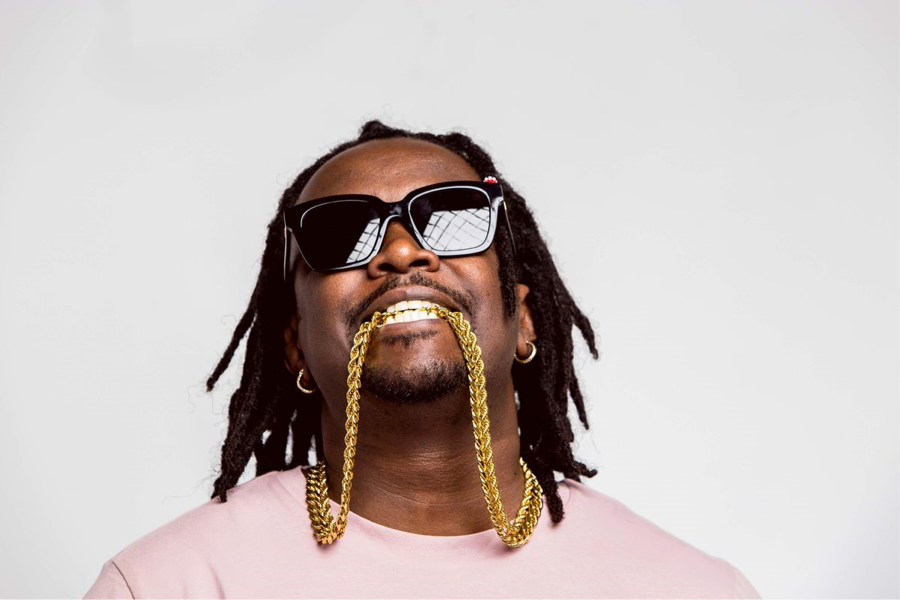 Capital FM
Our first musical interaction with Nyashinski was in the early 2000s when he was part of the then-popular rap group Kleptomaniax. With hits like Tuendelee, the group was able to garner enough popularity that even when Nyashinski took a hiatus from music, we still remembered his great talent when he came back. Since his reinvention as a solo artist, Nyanshiski's musical career has soared, with a freshness to his music that is hard to find. His music is relatable and rhythmic, with an innate ability to cut across genres. Apart from hip hop, he also dabbles in Afropop and R&B. Some of his popular songs include Free, Mungu Pekee, and Bebi Bebi. He collaborated with a variety of popular African artists including Yemi Alade and Sauti Sol.
Muthoni Drummer Queen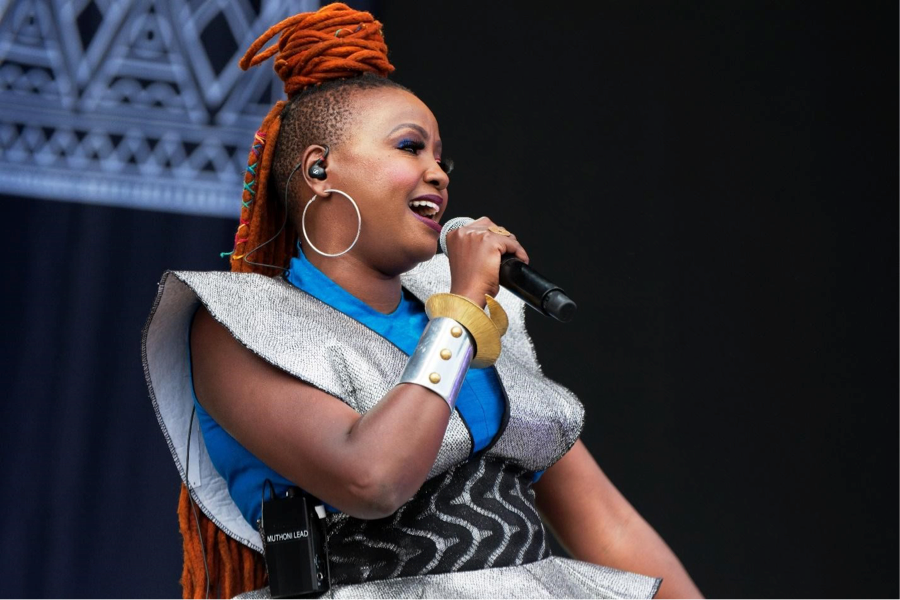 A photo of Muthoni Drummer Queen performing by Thesupermat (licensed under CC BY-SA 4.0)
Popularly known as Muthoni Drummer Queen, Muthoni Ndonga is one of the most influential Kenyan rappers of our time. Moreover, she is a drummer and cultural entrepreneur. She is also the founder of Blankets and Wine; a recurring musical and cultural festival. If there is one thing that sets Muthoni's music apart, it is her unique sound. Her music features undertones of neo-soul and dancehall, her rhythms bold and unequivocally African. From her fashion sense to her powerful live performances, she embodies all that it is to be a powerful Kenyan artist. Some of her most popular songs include Suzie Noma and Power.
Blinky Bill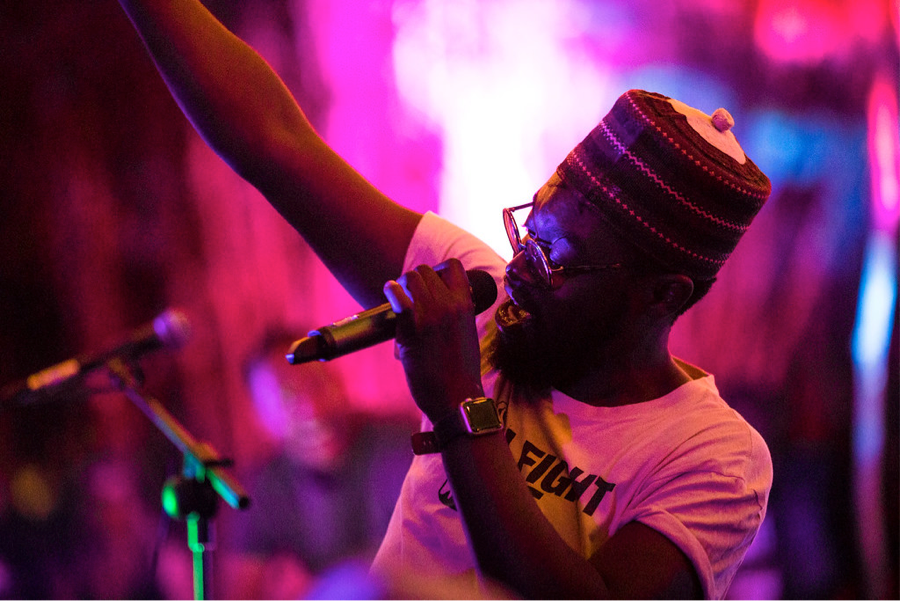 A photo of Blinky Bill by TED Conference (licensed under CC BY-NC 2.0)
Popularly known as Blinky Bill, Bill Sellanga is a Kenyan EDM musician and DJ. He not only consistently produces hits, but also tours the world for outstanding performances. He has performed at the Johannesburg Afro-Punk Festival of 2019 and has even given TED talks. Moreover, he is a TED Fellow and a founding member of the music and artist collective known as Just A Band. Apart from its unique sound, Blinky's music is characterized by innovative and artistic video productions. Truly, Blinky Bill is one of the greatest musicians of our time. Some of his most popular songs include Atenshan and Mungu Halali.
Tetu Shani
Source: Facebook (AfricaSun)
Tetu Shani is a self-taught Kenyan singer, songwriter and percussionist. His music is a blend of folk music, Afro-pop, and indie rock. It tends to be acoustic, instrumental and incorporates a lot of storytelling. He is even known to incorporate African instruments such as djembe drums in his music. Due to the calibre of music he creates, he won the 2017 Global Music Awards' Silver Medal and has even been featured on CNN's African Voices. He is definitely one of the most innovative, versatile, and dynamic musicians of our time. Some of Tetu's songs include Africa Sun and Lovers Only.
Zuhura Swaleh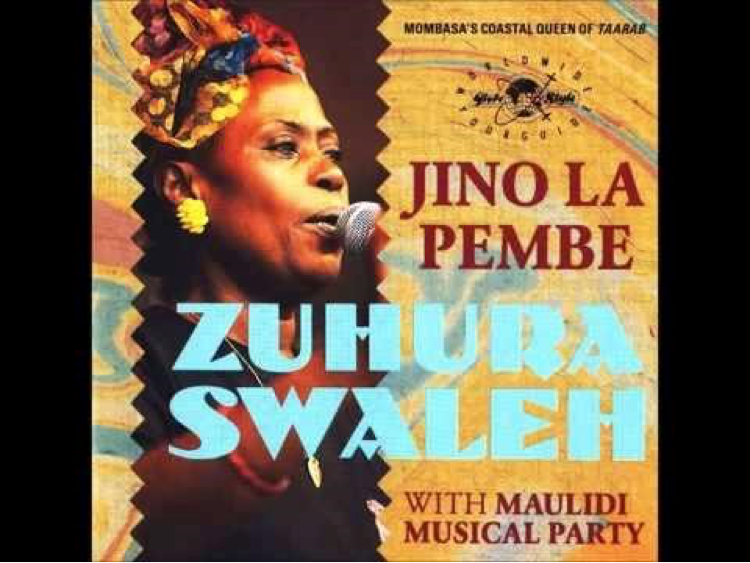 Source: YouTube
Usijigambe usijigambe wacha urongo (Stop boasting, stop boasting, stop your lies) – Zuhura Swaleh in the song Singe Tema
It was in the 70s that Zuhura Swaleh gained prominence in the Taarab scene, particularly due to her fast-paced music style. She was part of a music group that used innovative instruments such as the Japanese Taishokoto, ultimately creating a sound that resembles a blend of a sitar, a slide guitar, and an electric guitar. And of even greater musical interest is the Chakacha style she employs, imbuing a rich, textured feel to her music while still leaving its polished finish untouched. Listening to her music, you can still hear the different progressions of the instruments employed without it sounding chaotic. When this prowess is coupled with the lessons and advice Zuhura's music aims to impart, it becomes clear why she is widely considered as the Queen of Mombasa Taarab. Some of her most popular songs include Singe Tema and Hasira Zako.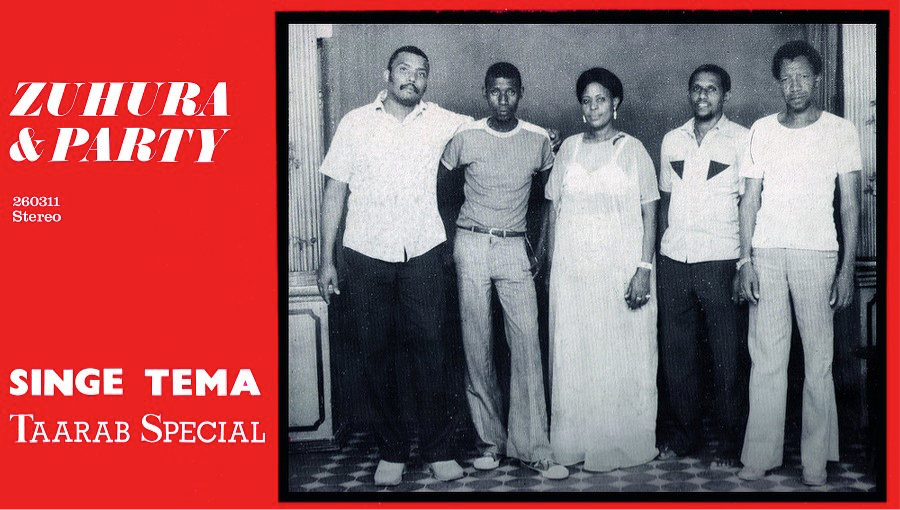 Source: Djolo
A lot is happening
Due to the sheer number of ethnic tribes that live in Kenya, the music scene is quite diverse. Each ethnic group has its own type of folk music, each with its own rhythm, and instrumentation. But as time passes by, contemporary Kenyan music is borrowing more and more from folk music.
From the beats to the messages, there has been a blending of genres. Musicians have started incorporating their mother tongues into their music, as a tribute to where they come from. While in the past this may have been seen as unpopular, this is not the case anymore. As Pan-Africanism continues to spread, more and more artists are embracing all that it is to be African.