Plenty of Pep Talk
Often times you enter an office and find at least one or two occupants watching a pep talk on Youtube or even listening to it on their phone, with tears all over their faces. It is not because this person is just enjoying the words; it is because they are depressed and find solace in whatever someone on the other end is saying.
I have not seen a psychotherapist, not even one advertising themselves in major towns and hospitals. Does that mean we as Ugandans do not get depressed? Well, we do. Butabika hospital has a few psychiatrists that help people who are beyond depression; we like to call them mad. But were they all born crazy or did it gradually grow from the conditions we think are normal? Truth is we have these therapists, but their services are not sought out. One has to first search on Google or get a referral from a hospital to know about this.
We hate to be compared to people in the western world, and it is unfair since their levels of development are higher, but what are we doing to develop selves? Intellectuals are running mad with panic attacks, anxiety, and too much stress due to lack of help. I have seen friends and workmates breakdown in the office because they are overwhelmed by stress. Yet all we can do is tell them, "sorry, all will be well." Is this enough to help?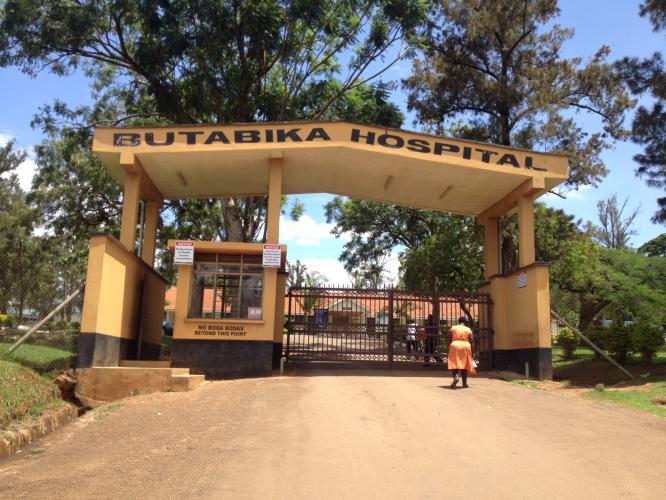 Source: MDAC.info
So where are all the graduating psychotherapists? If you think it is a joke, walk into a major hospital now and ask to take an HIV test. It will be authorized by a general doctor, who without any form of counseling will send you to the lab. You are then asked to wait for your results, which will take a maximum hour. Then you can pick them yourself and return to the doctor. There is not enough counselors throughout this process.
A literate person will interpret their negative or positive result. But, will they return to the doctor if they are positive, or will they jump off the building and die, because they were never prepared for the test? We seem to believe we are stronger than other beings, but we are not.
The Case against Therapists
At one of my former work places, there were three particular people who would listen to these pep talks on the internet all day. It was like a hobby, except it wasn't. One day I asked why, with all the beautiful music, nice programs on radio and TV, they chose pep talks. One of them said he felt like the person speaking on the other end was listening to their inner thoughts and pain, and responding to it.
I then asked if the same person would consider seeing a professional psychotherapist, but was told that is off the table, for the little pep talk was enough. But what will happen when one day this young man wakes up and there is no internet in the vicinity to allow him to access Youtube? Who will feed his spirit to make him feel as important and empowered as the pep talk does? All the hundreds of thousands of shillings spent on YouTube, could afford him enough time with a therapist, but this is not on his to do list. The stranger on YouTube saying that you are not depressed is not helping, I said.
On my way from town one afternoon, I asked my boda boda man if he would consider seeing a therapist and his answer was no. Why? I asked. Mayanja (not real name) told me therapists take advantage of people's problems and confuse them more so they can keep returning. He actually equated them to witch doctors. Is that so? I was quick to ask. Mayanja responded that since he was brought up in a Christian home, he has learned to confide in God and religious leaders.
He further explained that paying a stranger to listen to your problems is a waste of time as they cannot solve them all. "Like me, if I were to tell someone my problems, they would need a year of listening, no interruption or judgment. Do not tell me anyone can solve my problems, they are way too many" Mayanja told me. Adding, "ebyomunju tebitotolwa" literally meaning, you should not tell private matters in your house to strangers.
By the time our journey together ended, Mayanja was still convinced no one would need a stranger to tell their problems. He said Westerners just have too much money to waste.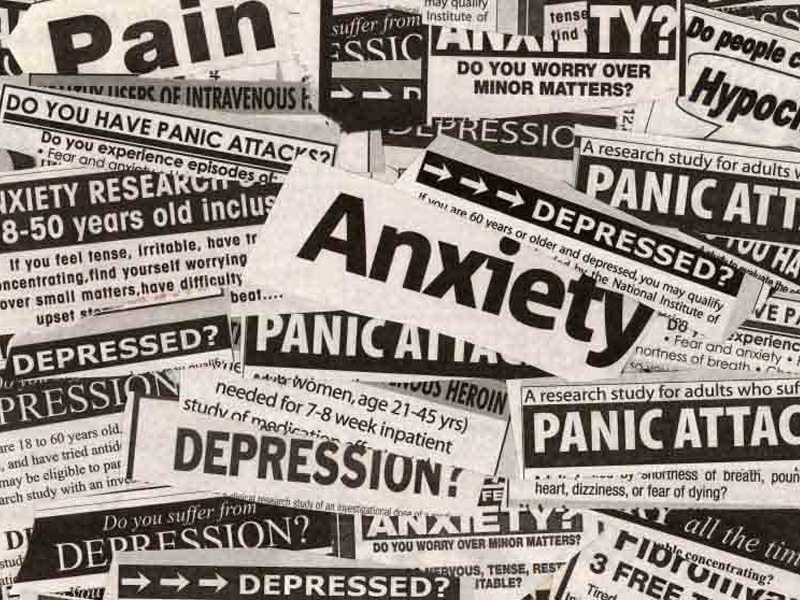 Source: realhealuganda.org
Must we first go crazy, become lunatics and be dragged to Butabika before receiving any kind of help? Did you know that even Butabika may not be able to help with some cases? Many a time you will go to a hospital with a headache and fever, results are negative and the doctor says it is due to stress/ depression and that you should take a few days off work to rest. Well, when some people are given these few days, they never recover. They end up in bars because being in a house with thousands of thoughts running through their minds will not help. They become drunkards and do not return to work. Others may even commit suicide from loneliness and fear.
Why don't these hospitals that propose a few days off work as a solution, have psychiatrists/therapists?
Finding a Therapist
On a rainy Wednesday afternoon, my curiosity landed me at Apple Hidden Treasure-Uganda offices. This is a counseling center. I had searched on the internet and it was the first center I found. Run by a very passionate lady, Margaret D.L. Nalyaali, the center has been offering psychotherapeutic/counseling services for over 18 years. On average, the center is supposed to help 8 clients per day.
Ms. Nalyaali explained to me how she started from zero after her Masters, convincing different organizations to buy her idea of providing employees with counseling services, or employee assistance programs. Things were not easy, but she was referred by friends to companies that needed her services. She would charge 15,000 Shillings per session.
While employee assistance services are a necessity, a few companies bought the idea. "I sold employee assistance program by then, they were not taking it. But I persisted until they started seeking my services one by one. Eventually as years went on, I went international" she tells me. Currently, the organization has grown and has several branches, plus several international clients.
According to Nalyaali, many companies she has approached locally claim not to have money to help with employee mental health. She adds that while many employers are willing to pay health insurance for their employees, they do not believe mental health is a serious issue. She explained to me, that the reason Ugandans have not embraced therapy is because of cultural beliefs and financial constraints, pointing out ignorance and upbringing as some of the problems.
Ms. Nalyaali argues that initially, counseling in Uganda was for people living with HIV. Many a people thought only those with HIV had problems big enough to need counseling and some actually still do. She adds that some people are ignorant about the benefits of therapy and end up committing suicide, something that could be prevented by even one visit to a therapist. She says they are still trying to convince hospitals to employ counselors who will help with mental health. However, some doctors do not believe in mental health. But, some of them refer such patients to Apple Hidden Treasure for psychotherapy.
Nalyaali says her fees start from as low as 100,000 Shillings and above per session, depending on the type of problem. However, people still find it hard to pay this amount for therapy. She argues that people easily pay millions in hospitals to see doctors who actually give them no solution, yet they could pay less to get better.
She warns that if someone does not want help, they should not be forced. Ms. Nalyaali also explains that with minors, it is always an issue of poor parenting. She actually says when parents bring in children; the former is counseled on how to manage their child. "When parents fail at parenting that is the outcome. When you see children acting up, they are looking for attention. But during that time, parents are also in midlife crisis. Many times when parents bring their teenagers, I fix the parents so they can fix their children" Nalyaali explains.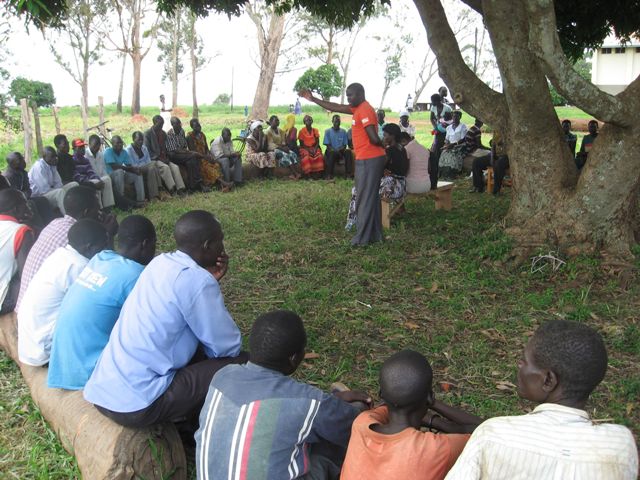 Source: MHinnovation.net
She advises Ugandans to seek professional help from qualified psychotherapists if they are to deal with mental health. She explains that mental health is killing many people especially those committing suicide and this could be managed. "There are people who are not used to confiding in people. If the child cannot confide in their parents, it will be hard for them to confide in anyone. They will find it hard to respect anyone, much less confiding in a stranger" she said.
Asked if the government is doing anything to help, Nalyaali says so far they are not receiving any help from the line ministry, Ministry of Gender, Labor and Social development. She however prays that in the recently passed Bill, Parliament should have made it mandatory that in every company with more than 3 employees, a mental health assistant is hired.
Mental Health Bill 2014
In December 2018, the Ugandan Parliament considered passing the Mental Health Bill 2014. The bill seeks to pro­vide care and treat­ment for people with men­tal health issues at pri­mary health cen­ters. It also in­ter­na­tion­al­izes the Na­tional Health Pol­icy which iden­ti­fies men­tal health ser­vices as a crucial part of health care and ad­vo­cates for men­tal health ser­vices at all lev­els to be combined into gen­eral health care.
The bill also seeks to ensure that persons with mental illness are encouraged to seek treatment voluntarily: to ensure the safety and protection of persons with mental illness and the protection of their rights and the safety of the people who come into contact with them. It further seeks to establish the Mental Health Advisory Board.
The current Mental Treatment Act (of 1964) is outdated and does not take into account the discovery of medicines and other treatment interventions that have revolutionized the care of persons with mental disorders. The current law has no provision for voluntary admission to hospital or other health facilities. The procedure of admitting, discharging or adjudging persons with mental disorders is not feasible in the present context where the numbers are quite big.
With the Bill in action, many people will be able to receive therapy at health center level at subsided prices and one can only hope that Ugandans embrace this to avoid deaths and other consequences that come with it.
Watching pep talk videos will not help with depression, the earlier you seek real professional help, the better. After all, one wise man said "There is power in asking for help. Thinking you can and should do everything by yourself is a dangerous myth." Get off the computer/phone, go seek help.