"Want to get great at something? Get a coach" is the title of a TEDx speech by Atul Gawande, which discusses how our existence in this world and our goals to become better individuals requires that we learn from people who are ahead of us at the game.
Last year I had the privilege to be one of the Al Sudaniya Mentoring (ASM) mentees, where I got the chance to have a mentor for six months. A mentor usually acts as guide in issues related to self development, soft skills, gender issues awareness and all the essential tools needed for a young woman to succeed, set goals and achieve them by taking calculated steps.
Al Sudaniya Mentoring is a program that aims to connect accomplished female Sudanese mentors across the globe with Sudanese mentees
from Khartoum in order to empower, guide, and inspire them. This network is key to providing the mentees with support, guidance and training in order for them to unlock their potential and reach great heights.
The first time I heard about this program was from a friend at university. I remember that we were sitting on a bench discussing life choices and how hard it is to figure out how to develop our skills to achieve our career goals, so he mentioned this program and encouraged me to apply. I was very eager to apply, however when I contacted ASM I was informed that the deadline for application had already passed. Six months later, I was contacted by Mai Khidir, the founder of ASM, to let me know that applications are now open, so I immediately applied. A few weeks later I was shortlisted for an interview.
It was my first interview ever and one of the first things on my list of things to learn about as a mentee. Clearly, I had no idea how to go about it, but I tried to focus on being honest and expressing my thoughts clearly. After that I got an email titled "Congratulations!"
In it Mai Khidir explained that I was accepted into the program and would get a mentor for the coming six months. I was happy and felt that this opportunity came at the right time for me. What is more exciting for a young woman with big dreams than getting someone who would help her discover more about herself and how to achieve her dreams?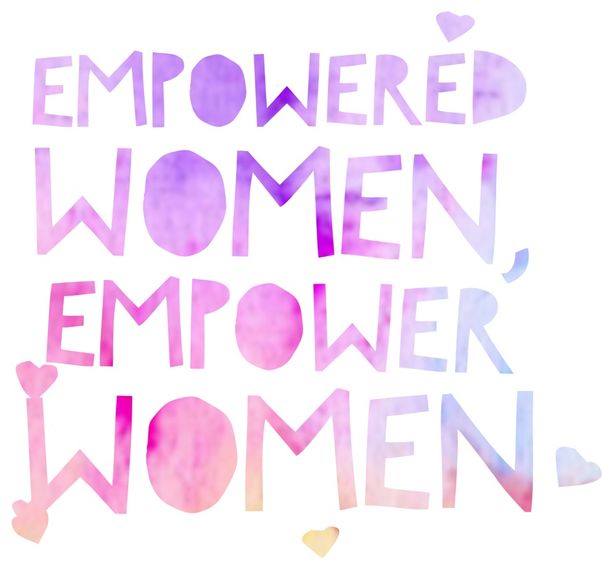 Source: mytrendingstories.com
The opening ceremony was very exciting and the atmosphere was comfortable. Some of the mentors attended the ceremony and introduced themselves. I remember this one mentor whose name I didn't catch, but when she started introducing herself, I leaned in to the mentee sitting beside me and whispered "I love her spirit!" Later, when a friend asked me about how the event went, I told her about this mentor and how I hoped I would be her mentee.
On the first call I had with my mentor, we talked about each others' lives and I felt very connected to her despite the major differences between us. I was elated to find out that she was the mentor I hoped would be mine at the opening ceremony. I felt very blessed.
Through the various sessions, starting from "Confidence Building" to "Job Searching", I found tremendous support and commitment from my mentor; she was always there for me; she lifted me up in many ways and opened my eyes to a world of potential. I learned a myriad of lessons that will last a lifetime and I will try to summarize them in 8 points:
1. Women must start SUPPORTING EACH OTHER
When a woman gets coached or mentored by another woman, it is much easier to speak about vulnerabilities and insecurities and try to overcome them. We live in a society that rarely gives account to women's capabilities. Nonetheless connecting and relating to each other comes almost naturally to women. It is incredibly empowering for young women to have other women that they can aspire to, and whose experiences and wisdom act as motivation to drive them forward.
2. HELP OTHERS
Becoming a mentor is almost always a well thought-out choice to make. To have the willingness to guide someone and help them get over
their challenges and enhance their skills in a fast paced world where everyone is busy competing and clashing with one another, speaks volumes about the type of human being a mentor is. My mentor's motivation and guidance was coming from a sense of connecting to people and helping someone become a better version of themselves. Spending time to help others in terms of knowledge and experience
can be truly life-changing.
3. The importance of COMMITMENT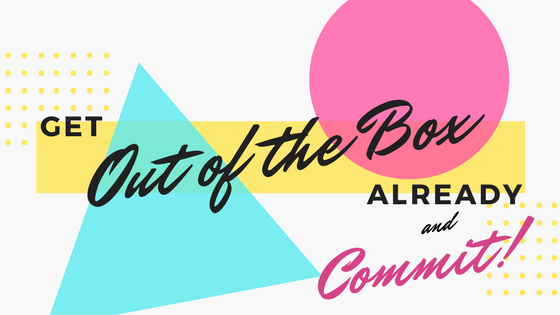 Source: elijanakindel.com
My mentor was very committed to our sessions, she would show up at the exact time and date agreed for the session. It didn't matter where she was, sometimes she was in different time zones and odd places; airports, cafes, during a work trip, but she still managed to fit me into her busy schedule and be fully present for all our discussions. As a matter of fact, sometimes I was the one who asked her for a break for a few days. Her high sense of commitment made me respect her more, and value time and commitments. From her, I learned that nothing in life comes easy and commitment is the key to keep improving.
4. Hard work ALWAYS pays off
My mentor is an entrepreneur in a very difficult and unstable market. However, with hard work and maintaining a positive attitude, she managed to make it and surpass expectations. Her journey is a true inspiration to me, it lit a fire in me to work harder and push myself to
overcome limitations.
5. Who you surround yourself with MATTERS
This is something I learned from my mentor and the experience of mentorship in general. Having my mentor around taught me a lot about myself, and for her to help me analyze my thoughts and feelings added more value to this process than if I was doing it on my own. Having someone who is wiser and with a range of experiences to deconstruct and understand different aspects of life is a shortcut to avoid taking the wrong turns. Also, the community of ASM was very supportive and provided mentees with all the material they could possibly need to succeed.
6. LIFE can get in the way sometimes
Accept it and learn from it. As I went through ups and downs, I also saw my mentor go through them and conquer them. Not that she is a superwoman - even though I believe that she is - but because she developed the mentality of letting things go by focusing on solving problems and letting life have its way sometimes. She always told me through hard times "it's just a wave in the sea" and even though there might be many waves coming at you at the same time, they always end up cresting and collapsing. This is how life works and you can't control everything.
7. Always strive to LEARN MORE
There's always something to learn from everyone. Regardless of how much older, younger or different they are from you, openness liberates your mind from its ego, and teaches you to accept the fact that everyone knows something you don't, so always get yourself ready to be surprised!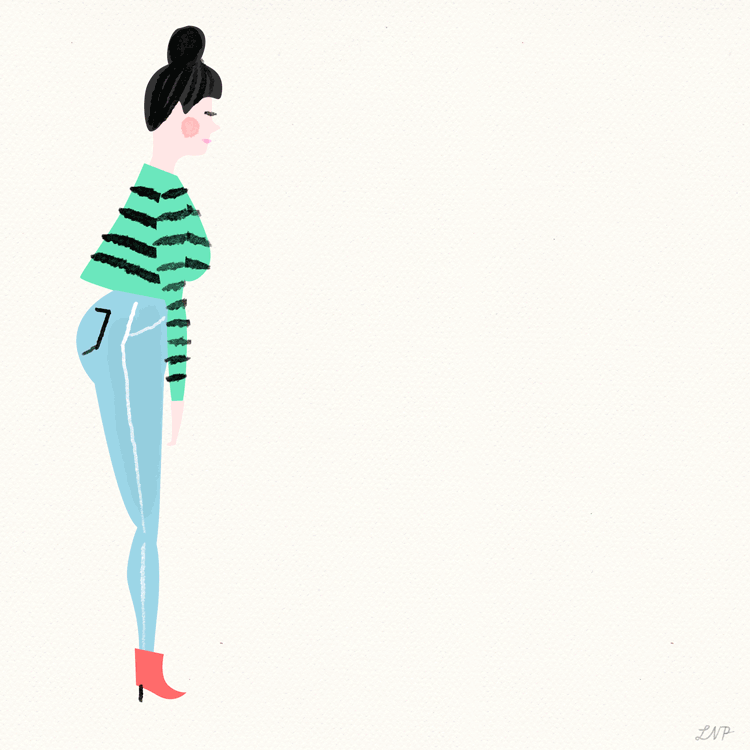 8. LAUGH more and live fully
I have always been one to worry about anything and everything. I somehow felt guilty when I set time to have fun or do nothing, but my mentor always reminded me to laugh and enjoy life. Things work much better when you take care of yourself, enjoy life and have time for fun. Whether it's trying a new tea flavor, treating yourself to a nap during the day, doing yoga or walking in the rain, always take a break and to use her words: "live a little!"
Having a supportive person by my side lifted me up on many levels, and encouraged me to build a healthy relationship with myself. This is the story of how I began to learn more about myself and was guided to follow a path best suited for me.