Ramadan is almost here!
Ramadan is both feared (jirsa) and anticipated in Sudan. Work pretty much grinds to a halt and we devote our time and energy to surviving the heat, feasting over scrumptious Ramadan specialties with family and friends, immersing ourselves in spirituality and volunteering with our favorite charities.
Sudanese culture stipulates assisting those in need with humility; preserving their dignity and alleviating some of their suffering. Those in need have increased in numbers in the last couple of decades, thus the responsibility to act has never been more pressing. Additionally, charity or "zakat" is one of the pillars of Islam, so donating your time or money will surely earn you good points any month of the year, but especially in the holy month of Ramadan.
Over the years, many youth groups sprung up on our radar; some work year-round while others focus their efforts around and during Ramadan. Here's a compilation of some groups you could volunteer with or support. Thankfully social media improved communication and logistical coordination across borders, so read it whether you're in Sudan or aboard.
To Sudan with Love
The initiative was established by a group of friends six years ago and kept their Ramadan program steady and growing ever since. They've worked on other projects as well, but their volunteer base really shines during the holy month.
"Being a part of To Sudan with Love is like being a part of something that is bigger than all of us. There's a lot of hard work involved; which includes going to faraway areas while we're fasting and it's almost 50 degrees outside, but it's such a rewarding feeling that can't be expressed in words" – the TSWL team.
You can reach out to volunteer or donate through their Facebook page or on Twitter.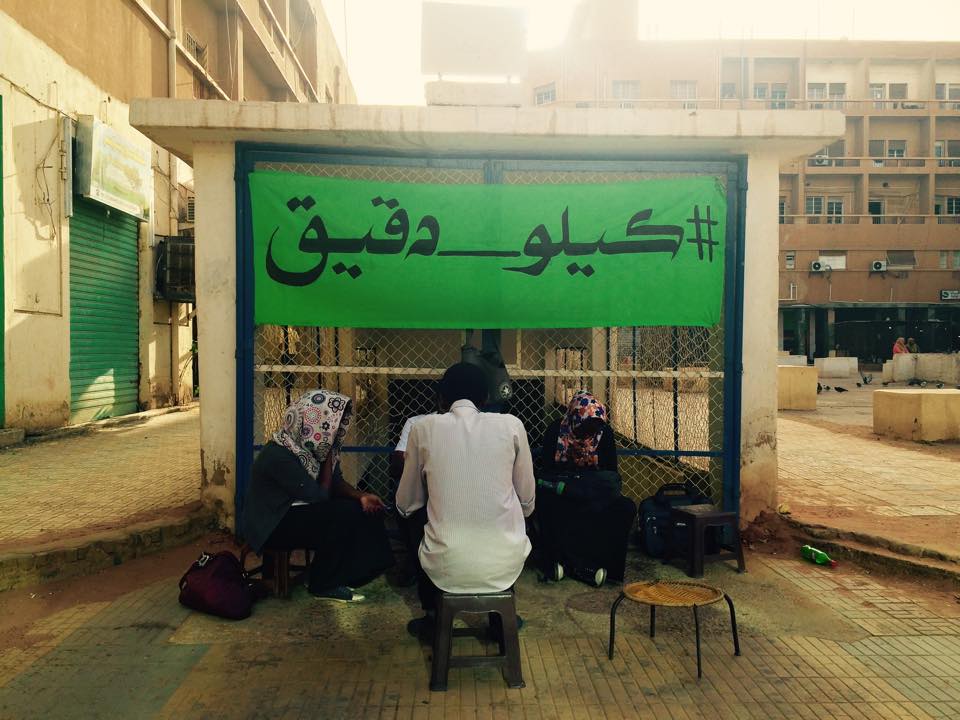 Kilo Dagig
As Ramadan specific as it gets; this initiative operates 2-3 months a year, collecting in kind and monetary donations to distribute wheat (a staple Ramadan item). We interviewed three volunteers from this new initiative (in its second year this Ramadan) in our first issue and found out they distributed a whopping 25 tons last year. We love their online and offline presence; even the heated online debates about the merits and disadvantages of charity work.
The initiative wraps up three months of work on June 11th, so make sure you drop your dagig or monetary donation before then. You can also sign up to volunteer in the distributions taking place 7 to 2 days before the onset of Ramadan.
Check out their updates and get in touch with their volunteers on Facebook and Twitteror at Atenaye every day between 5 and 8 pm.
Sadagaat
Sadagaat is a registered non-profit working on various donation based projects benefiting underprivileged communities in Sudan. They've garnered a lot of support over the years and diversified their projects portfolio to include health, food, education and vocational training projects among others.
Their Ramadan 2015 program is aiming to distribute 15,000 food hampers at 300 SDG per hamper.
Sadagaat's website provides information about the organization and its work and the team can be reached through their Facebook page.
Ramadan Give Back
The group works up towards the end of Ramadan collecting donations, buying and packaging food stuff to distribute right before Eid ul Fitr.
Support the group and get in touch through their Facebook page.