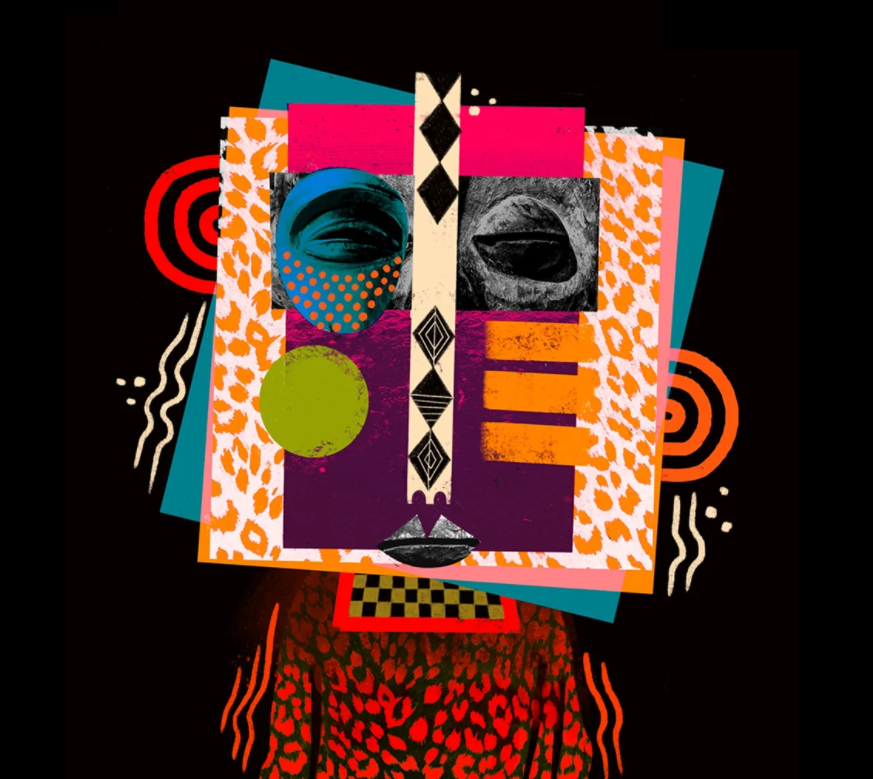 The Ugandan music scene has always been vibrant with a list of urban pop artists growing by the year, and pop songs raging on in bars and playlists (I know I have gotten a major groove out of them). For a long time, the charts have been flooded with pop songs in Luganda and English, which makes sense because music in Luganda and English by Ugandan artists is plentiful and enjoyable. But over the years, Runyankole singers found a fan base within the pop crowd. Kampala is easily the entertainment center in Uganda and precedence has always favored music in Luganda but here is a treat for you from western Uganda, and the music coming from there lately is music you must check out! Join me as we take a look at some new artists and longtime masterful hit-makers that have been in the game for years.  
T Paul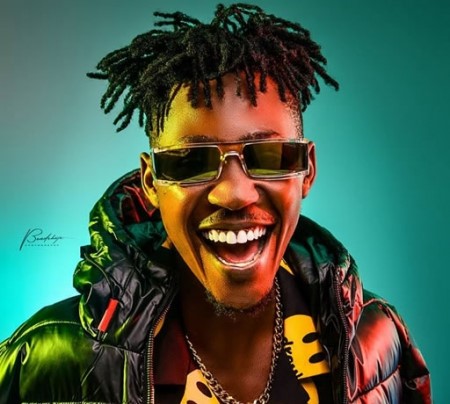 Source: djerycom.com
T Paul is comfortably filling up my playlist, and I can't complain. A friend of mine listening to one of his songs said: "I never knew Runyankole could be this sexy!" The song raved about is Sweet Sensation which has a salsa-oriented production and will get you pulling off dance moves that you never imagined possible. It's groovy, it's sweet, it's a banger! T Paul 256, also known as Taremwa Paul, is a 25-year-old western Ugandan recording artist from Kakoba, Mbarara. He is signed under the label Alpha Music Entertainment and has been releasing music since 2017. T Paul told Andariya that he sings in Runyankole and English "so that the person who doesn't understand Runyankole still gets the message of the song. But my vision and essence is to sell the Ankole culture to the world through the beats and the songs. So, Runyankole takes most part of my songs." He hopes that while earning from his talent, he can also make Runyankole musically appealing to the world. And take it from me, he is right on the money with songs like Tamu Tamu and Malaika. T Paul believes that to make it one must be themselves: "because only you can be uniquely you, that's why I don't feel the pressure to record in Luganda or any other local language. Of course, I have gotten advice from different people telling me that the only way to make it nationally is to do Luganda. But doing that would be giving up on my dream." He sings about love, marriage, courtship, morals, and lifestyle. T Paul has so far released about 15 songs such as Butabika, Amaisho Gawe, and Sorry ft. Megatone.  T Paul is musically fresh and very talented, but don't take my word for it; go on  and experience the sensation yourself.
Shine Omukiga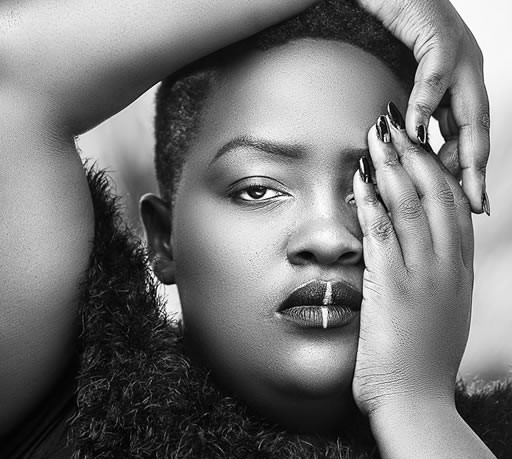 Source: djerycom.com
I have heard this woman sing and she is a powerhouse. Her voice is full, her presence and smile simply implore you to enjoy her songs and I'll tell you this, they are pretty sensational. Shine Omukiga (real name Shine Nyonyozi Angella), is a Mukiga born in Kabale and based in Mbarara where she hosts an evening show on Vision Radio called . "I started singing six years ago under 'SHABempire' but my contract with them expired and I'm still in the amendment phase of it," she told Andariya. She has released 25 songs and 15 videos all of which are mostly in Runyankole with some English. She adds "my sole purpose of choosing music in the first place was so I could show my culture beyond borders." She has released songs like Omukundwa, a personal favorite, Nkwata omugongo, No relaxing ft. Khalifa Aganaga and Nyongera (more of you) ft. Jet Sky. The talented singer hopes that her music will spread love in people's hearts with tracks, since most of her songs are about love and Africa. Clearly, she is on the right path since she inspired so much love from a fan who opened a Facebook account in the name "Musayi gwa Shine Mukiga" which she says is her favorite fan experience. The point is Shine Omukiga's raw African voice demands to be heard so don't be shy, go on to her  and experience the magic.
Ray G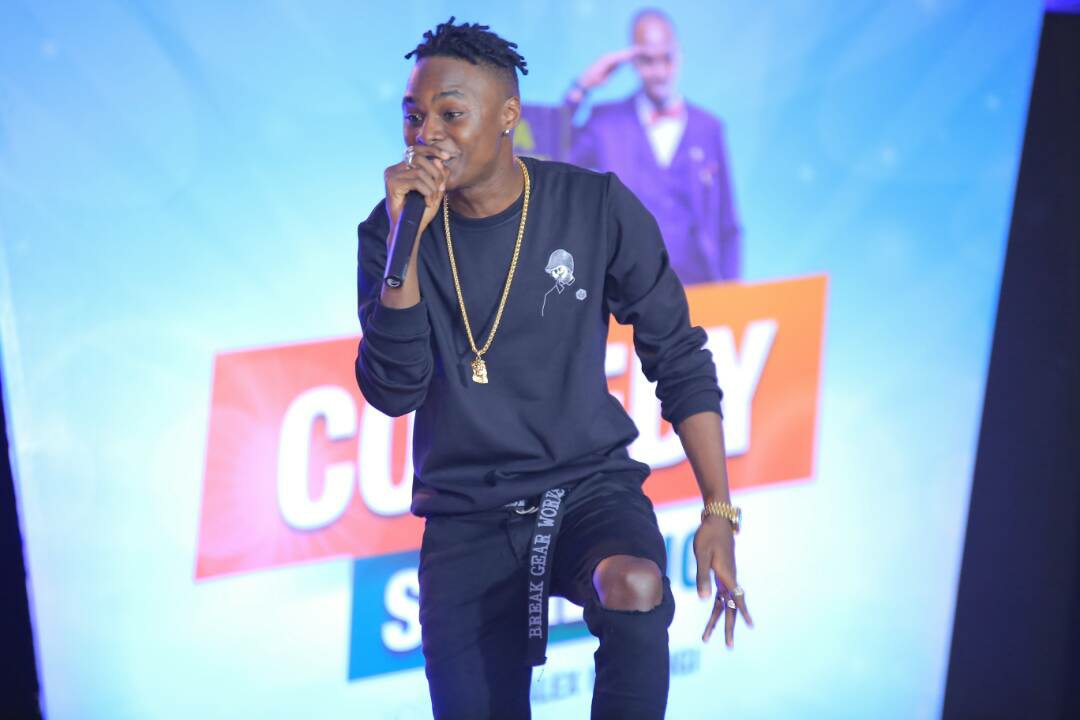 Source: matookerepublic.com
Andariya was unable to get in contact directly with Ray G but he is a star that Ugandans are learning can't be ignored. In fact, I'm almost certain that he is the most known artist recording Runyankole music. The Omusheshe singer released his first hit Amarari in 2013 and has gone on to release a great many hits like Nkaronda, Nokigambaho ki, and Ringaniza among others. Ray G held his first concert 'Ray G live in concert' on the 14th of September 2019 at Agip Motel in Mbarara and it was sold out because why no;, if you are good audiences will flock to you. Ray G has remained loyal to Runyankole, despite the norm for artists to switch between local languages. If you are looking for groovy music to make your house party a hit, Ray G is a very safe bet and his  will prove that. Weekends at my house have made that clear.
Sister Charity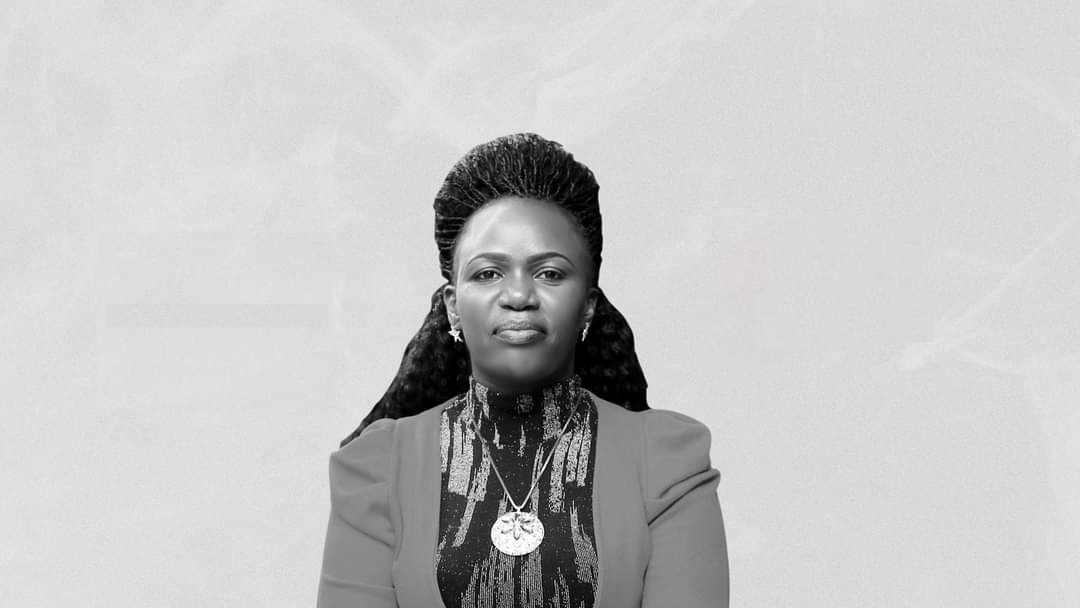 Source: Facebook.com
We really can't pay homage to Runyankole music and not mention Sister Charity. Sister Charity's song  'Grade' is still up to today a major pop throwback even in Kampala city bars and Playlists. Sister Charity whose real name is Kobutungi Charity has been recording songs for twenty years now and has easily become a veteran with nine albums over the years. She has songs such as Grade, Nkyalimbooko, Pound Choice, and others. I mean, for those who grew up in western Uganda, you will have to admit she was a major hit artist back in the day and was never missed on radio charts. A popular lyric of hers has for years been "…ekikazi kiba kiri ekya ekyishaija. Kwonka entama tekuza ahambuzi ninga enyangi ekashwerwa ekikona. Mwegye grade…" which translates to "females pair with males but a sheep can't pair with a goat and neither could an egret with an eagle and as such people need to learn their grade." The 40-year-old clearly hit one for the ages right on the nose. To really get a feel of these Runyankole oldies by the veteran herself,  on her and invite the nostalgia in.
Allan Toniks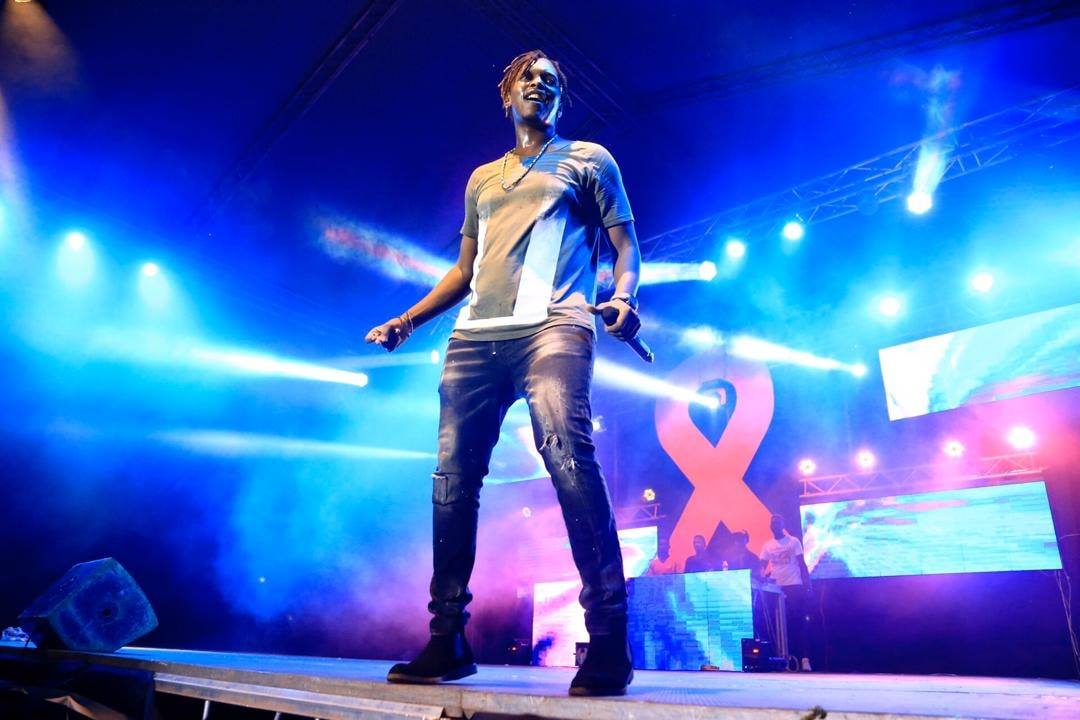 Source: Facebook.com
If you pay any attention to music, Allan Toniks needs no introduction. He, in my opinion, and a couple of others ushered in a style of Runyankole music that would enjoy national status. Allan Toniks formally known as Allan Ampeire is a very talented RnB singer. He is a Mbarara born pop star who started recording in 2008 and has since released major hits in Runyankole. His love song "ningyenda yoona" is definitely one featuring on several people's (including me) Love Playlist. And why shouldn't it? The song is soulful and fun and groovy and I absolutely enjoy it. He released Itaano in 2012 and although the song's beat is culturally oriented, its urban touch demands that every listener get up and dance, regardless of whether one understands the lyrics or not. When Andariya spoke to him, he admitted that his Runyankole songs were a surprise to most people because a lot of people thought they couldn't be appreciated enough to be hit songs. How wrong those people were! "Language, I believe isn't as important as the art itself," said Toniks. Although he has songs in Luganda and English, he was quick to point out that he finds Runyankole a very easy language to compose in. If you are a fan like I am, this will definitely give you a smile and hope for some more Runyankole hits from the pop star. But in the meantime, his  should provide some much-needed excitement.
Moving forward
Runyankole music, however good, is still not enjoying national and international success. In Toniks's case, for example, he admits that: "the challenge was being the first artist to take that direction. It was tough to get people to come around and look beyond the language and appreciate the art." I have to admit I too have contributed to the kind of mentality that decided a song is not good based on its language and that is the kind of thinking we have to work against.
The problem, though, as Toniks noted is that the market has been programmed to consume Luganda as the language of the arts generally, and so most artists opt for Luganda and/or English. Market expectations of course tend to predetermine the language of the music but when asked whether she feels pressured to record in Luganda Shine Omukiga said, "Am I affected by not singing Luganda, yes. Because most stakeholders have a mentality that a song that's not in Luganda and/or English isn't good enough, but they are wrong because you can't judge a good song by the language in which it's sung!"
There needs to be open-mindedness because music is a universal language.
The rationale there of course is that because Kampala's entertainment scene is very noticeable and since Kampala is in a Luganda speaking locality, it only makes sense that the industry tends to favor music in Luganda. But the problem with that is that it exposes music lovers to limited enjoyment. Believe me, since I diversified the kind of music I listen to, I have had an exceptionally good time. So, spice up your Playlist! It is up to the stakeholders to take the fight on. People are influenced by what radios, DJ's at parties, bars, TV presenters, and the like play on their shows. The only way diversification works is if the people who have influence allow themselves to be open-minded.
Language is important because with-in the lyrics lies the art, but a song is a vast creation that can be enjoyed regardless of whether you understand what is being said. The trouble though comes in when people who, even with understanding the language, still find it "off" to listen to music in Runyankole. I know I have friends who have listened to my Playlist and made sneering comments about the fact that I have Runyankole music -trust me I have emphatically made my case. Like Toniks advised, "there needs to be a sense of pride demonstrated through those that speak the language." But this pride has to come from somewhere and as T Paul told Andariya: "It is the job of the artists to make the music appealing". This way Runyankole speakers will have no rwekwaso (excuses).
What it comes down to is supporting each other. A lot of people now have smartphones and access to the internet and all it really takes is downloading(legally!), following, liking, and subscribing.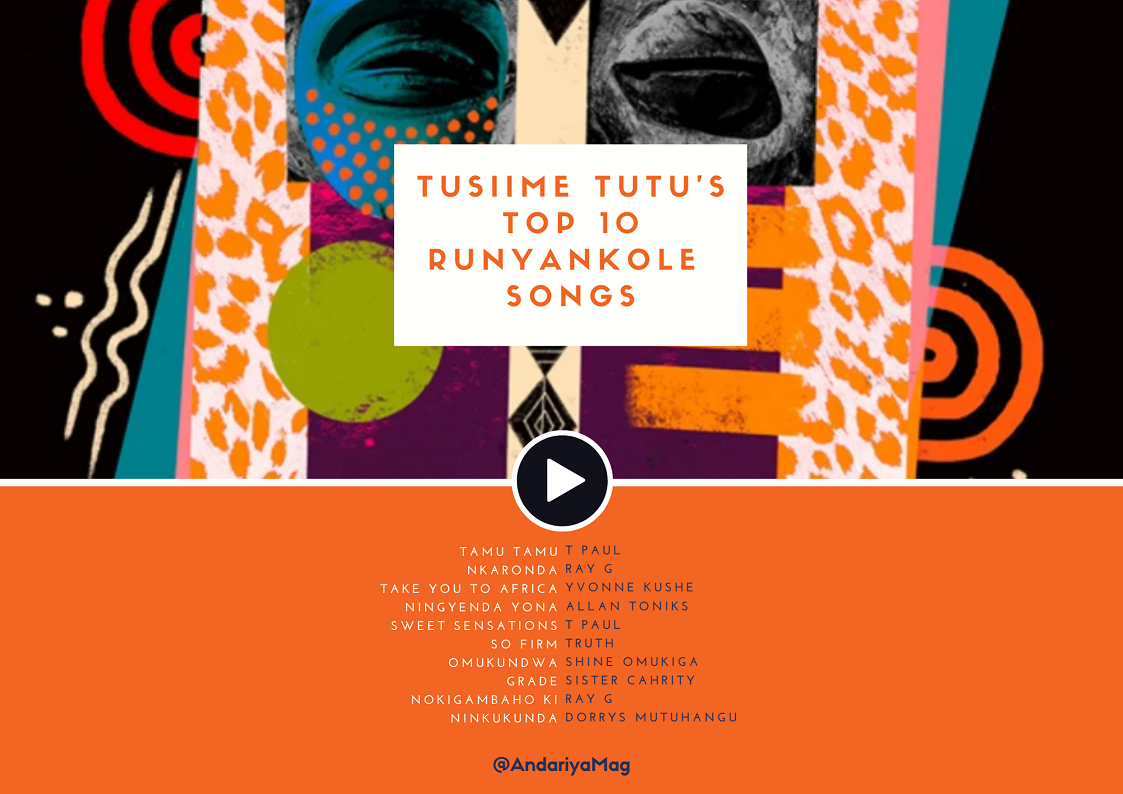 Tusiime's Top Runkayole Songs