Nyege in Kiswahili: "an uncontrollable desire to express one's self through dance and music".
Between 5 and 9 September thousands of Ugandans, Kenyans, Europeans, Americans and Asians flocked to the city of Jinja by the source of the Nile and partied day and night at Nyege Nyege. The Festival, now in its 5th year, is one giant painting designed with beautiful colors and shapes. Art is everywhere, from tree trunks to hill tops, propped up by the Nile and on people's bodies. Musical instruments, sound systems and drums hum all around the Nile Discovery Resort (where the Festival is held) day and night, reminding dwellers of the reason they're there. Beautiful scenery in the form of trees, shrubs, traditional huts and the mighty River Nile are sighted from every corner of the festival grounds. Whimsical lights are wrapped around trees while neon disco lights add a surreal feel to some stages, fluctuating festival goers between total darkness and psychedelic strobe light.
Nyege Nyege is a music festival, but it partly feels like a fashion show. It's one of these festivals where you feel like an invisible runway is on the hilltops, but it's effortless. Nyege goers don't hold back when it comes to fashion; it's a place to express and wear whatever one pleases, daring to experiment with fabrics, colors and fits. The fashion extravagance extends to artists and party-goers; Nyege feels like stepping out of a suffocating tin box into the most up-to-date and risqué fashion arena. People brought their artistic elegance and sense of adventure to the festival, fashion attitudes were crossing boundaries and raising eye-brows every now and then, but the vibe was positively affirming that fashion is just another way of expressing oneself.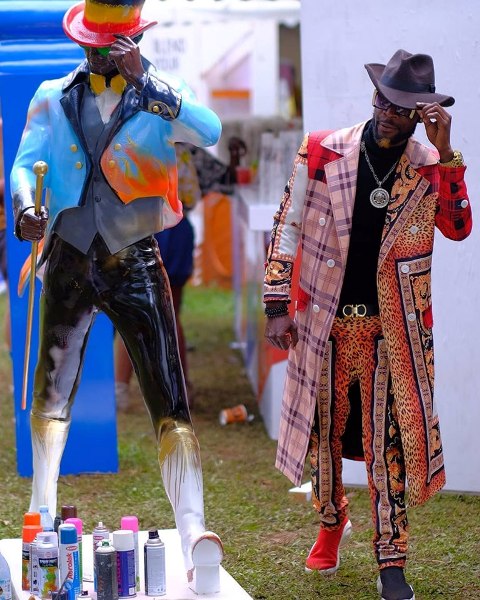 If you've been to festivals in the region, you'll immediately see the difference in vibe. The artistic curation of music and performances is deliberate in its exploration of vast African lands, cultures, histories and musical rhythms. The soulful is mixed with the traditional and the modern is mixed with the eccentric. Walking from stage to stage, one feels like they're in an isolated time and space where feelings, expressions and identities seem fluid and transcending. The artistry in the music production and presentation is evidently the labor of love, the result of tireless hours and insatiable creativity. For the audiences, the rewards of avoiding our busy and stressful lives to dive into nature with a different community are plentiful. We get to embrace music, art, self-expression and fresh ideas for the entire duration of the festival. Nyege Nyege, through its diverse musical performances and art spaces is the one festival that gives people the space, quality and multiplicity to enjoy music in their own way.
Nyege Nyege is designed in a way that carves special spaces for different music types and their fans, yet can catch you by surprise every time – performances remain excitingly unpredictable. The festival is composed of five stages in the proximity of lush greenery, free-flowing drinks and food options and different seating areas. Artists from across the continent and beyond made their way to Nyege Nyege this year. The Reggae stage was playing reggae music day and night, the RnB stage was sweeping millennials off their feet and the glorious main stage was serenading the crowd with Afro-musical magic. This year, the festival featured music genres such as kuduros, Morrocan bass, kwaito, Afro-house, hiplife, Tuareg rock, cosmic synths from Niger, Arab tech, zouk bass, soukous, balani, funana, and Swahili trap as well as Tigrinian blues, unapologetically spreading the vibe and musical fever like wild fire. Fresh and plentiful food was to die for at the foot court and spread out across the festival grounds. The easily spotted tents had mixologists creating colorful and delicious drinks to quench our thirst.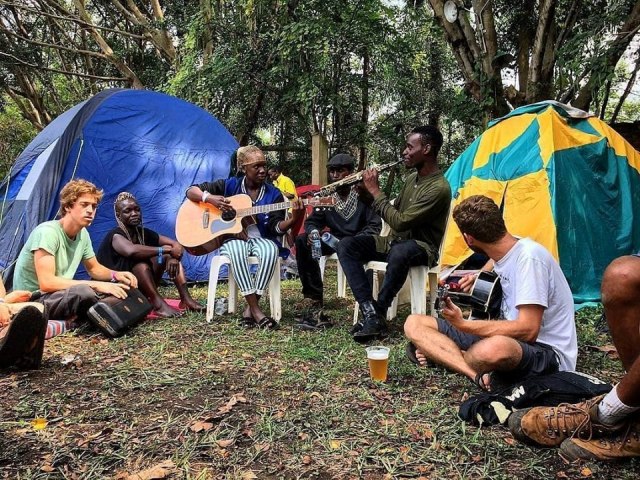 In the serene setting of the island, one can spend a lazy morning followed by an active afternoon, but when the night magically comes, Nyege Nyege transforms into wonderland. Tree tops light up, pavements get crowded with people buying things from the shops lining corridors connecting different areas, and even the grass had little shinny colorful lights that don't show in the day. At that point, people are drawn to their favorite stage by following the lights and the sounds of music coming from different corners.
This year, Nyege Nyege created artist discussions during the day, featuring artists, curators and music experts. The festival showed its maturity after weathering a bad publicity storm last year. It proved that it was not just an entertainment show, but a deliberately organized cross-cultural event, essential for African artists to connect to their audiences, and profitable for the host city and country. Nyege Nyege has transformed itself and proven its regional cultural relevance.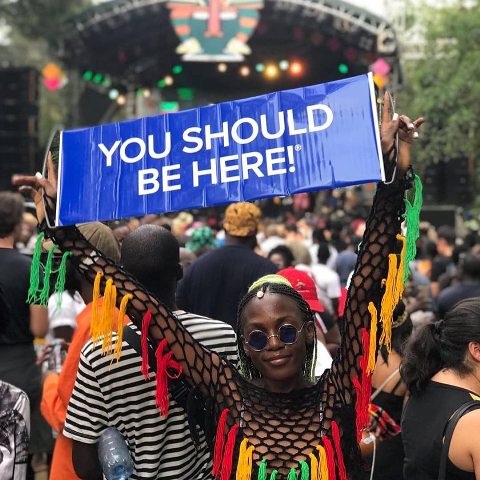 For music enthusiasts, the plethora of options were dizzying, but whatever time spent at any of the stages was worth it. At the end of the day everybody had a good time. What is not to love about Nyege Nyege? The friendships built over happy moments drowning in loud music surrounded by lush greenery, the diversity of the faces there, beauty of different cultures expressed in various ways, enthusiastic performances from different artists across Africa – Nyege Nyege is a music buffet served on various stages in the middle of a wonderland.
All photos courtesy of Nyeye Nyege on Facebook .