Coffee is Uganda's biggest agricultural exports and one of the foremost foreign exchange-earners, with a contribution of 19.1% to the total national formal export value in 2017. Yet, the small scale farmers responsible for this achievement are struggling to make ends meet.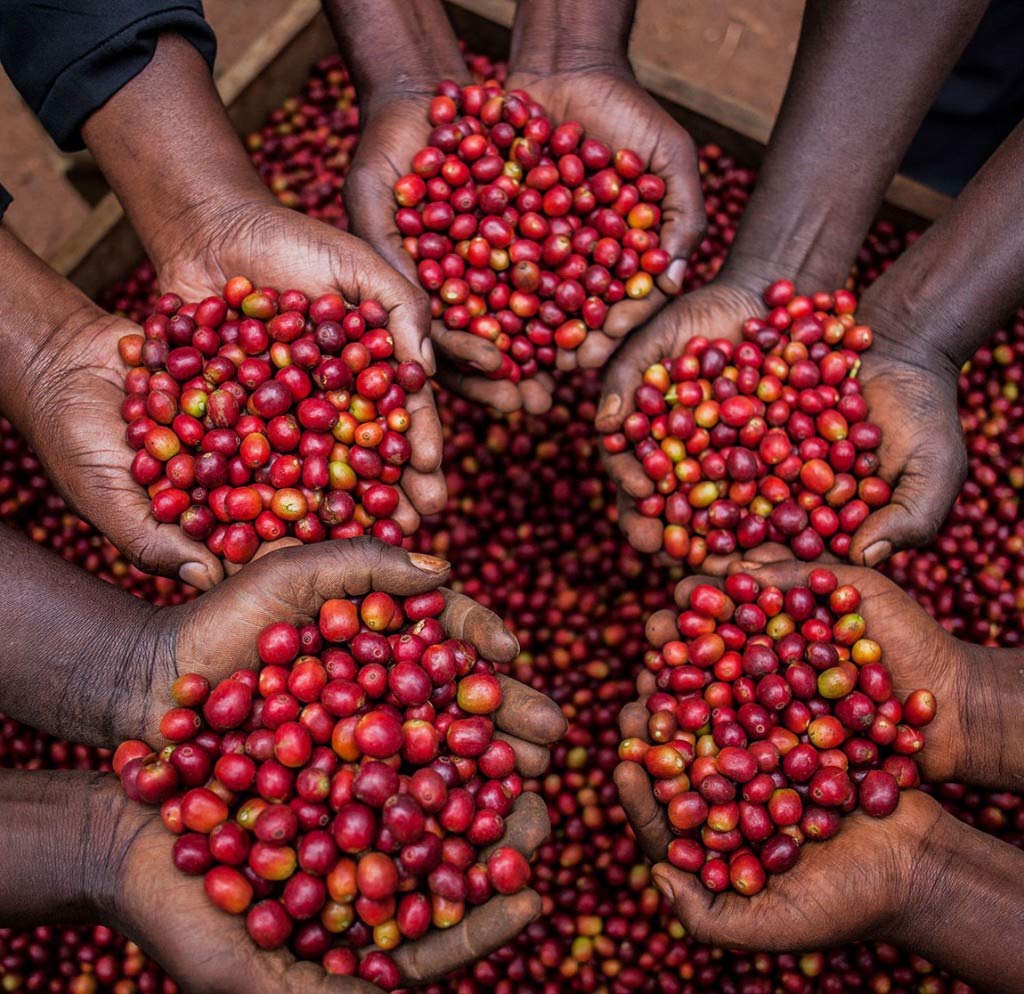 Source: perfectdailygrind.com
While the farmers believe that market conditions and poor quality coffee are behind their meagre earnings- as told by agents who sell their produce, studies show that Uganda is not earning maximum profit due to trade misinvoicing.
According to the UNCTAD's Economic Development in Africa Report 2020, trade misinvoicing is the practice of under-reporting or over-reporting values on import and export invoices and it is the largest source and conduit of illicit financial flows that experts can currently reliably estimate using publicly available data.
Uganda is also Africa's second-largest coffee producer after Ethiopia. Uganda exports coffee to South Sudan, the EU, Sudan, USA, Switzerland, DRC, Italy, Kenya, UAE, India, Russia, Israel, Australia, Eritrea, and China among other countries.
The sector supports 500,000 small-scale coffee farmers and overall 3.5 million families are participating in coffee-related activities. According to the Global Financial report, approximately 18 percent of coffee exports from Uganda between 2006 and 2015 were under-invoiced. Uganda lost the benefit of $3.2b (Shs11.2b) in coffee exports.
The Uganda Revenue Authority, URA confirms that coffee misinvoicing does exist and is a big problem to both farmers and the nation at large. "Yes, this is the consensus from the DT and Customs Consultations, however, an audit will have to be commissioned to examine the impact in terms of potential revenue loss due to over and under invoicing of both imports and exports" the Customs Commissioner Mr Abel Kagumire said in an interview.
Mr. Kagumire also reaffirms that trade misinvoicing contributes to revenue loss through tax evasion and distorts trade statistics which affects planning and decision making at a national level.
Jawal Waniaye is a coffee farmer in Bumadi village, Bumboi Parish, Mutoto Subcounty in the Eastern district of Mbale. He, among many other farmers, has no idea about misinvoicing and its perpetrators. He has only been told that Ugandan coffee is sometimes of poor quality, making it difficult to compete, hence the low prices. Waniaye notes
that many farmers deal with middle-men, who dictate coffee prices with an excuse of low prices on the international market. He wants relevant authorities to rein in and ensure the problem of misinvoicing is dealt with since farmers are not empowered to fight it.
"When you take coffee to the cooperative society, it takes a lot of time, it may take even a month before you get your money. And a farmer has domestic problems like school fees and feeding their family. So we are compelled to sell at a price dictated by the middle-men who move around the village. You just have to go by the word you are told by the middle-man about the international market prices, after all, he pays in cash" Waniaye says.
Michael Ssali a retired journalist who ventured into farming has also not heard of trade misinvoicing in the coffee industry. He, like Waniaye, has been told that while Uganda has the tastiest coffee due to her fertile lands, the low prices in the international markets are caused by poor quality coffee.
"I cannot independently confirm this misinvoicing thing. This dishonesty of coffee traders is an issue. I think the government of Uganda should be able to investigate that allegation if it is true. Because coffee is so important to us here, but the product has got to be very good to attract high prices. The main problem we have in this region is that many farmers don't know what happens to coffee when it leaves their homes. We just grow coffee, some people don't even know it is food" Ssali says.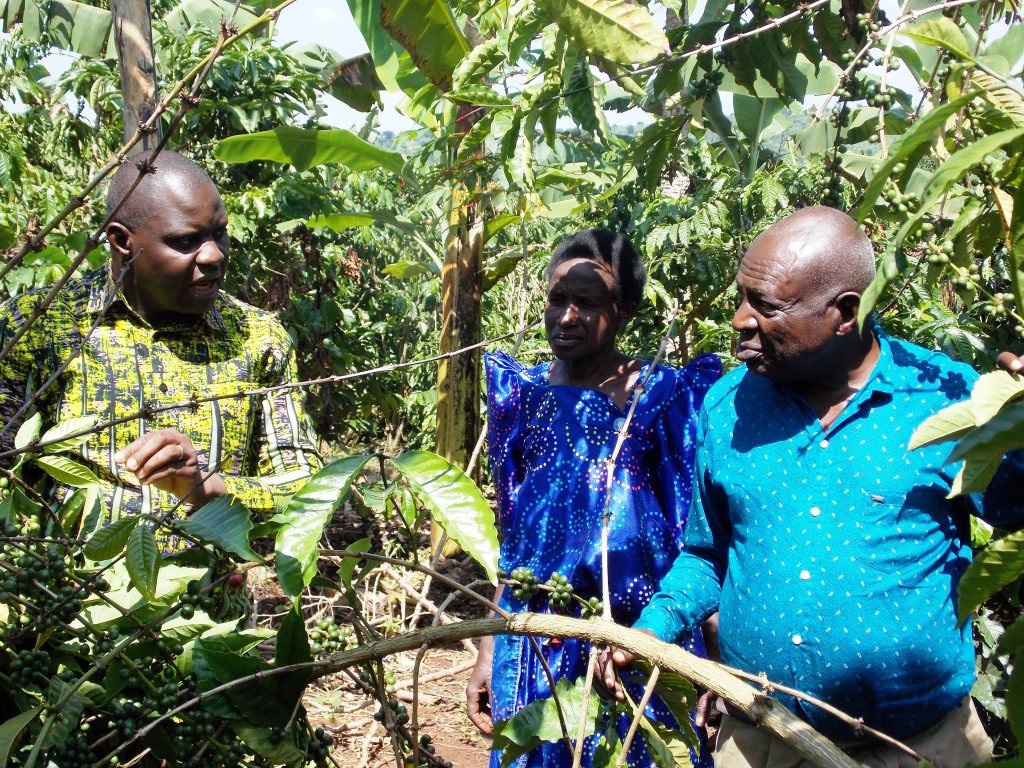 Retired journalist Micheal Ssali in his coffee garden
URA Customs Commissioner Mr. Kagumire, says they are working on the integration of tax systems which reduces forgery. This will be achieved through a system called Electronic Fiscal Receipting and Invoicing Solution (EFRIS) directly linked to the Customs System. The invoice generated at sale in the (EFRIS) will match with the sales invoice at exportation.
Other measures are; automated exchange of information between international trade intervening parties through trade initiatives such as the Uganda Electronic Single Window, campaigns to sensitize the traders on adverse effects of trade misinvoicing, training of staff to understand the mechanisms of trade misinvoicing and how to curb it as well as penalties and disciplinary measures against non-compliant traders.
Ugandan small scale coffee farmers are still living in abject poverty because they do not earn enough money to afford a better life for their families. A handful can afford to set up factories to process the coffee, something that may have been easier if they are paid honest prices for their coffee and not being lied to about "international market prices."
This story was produced by Andariya Magazine. It was written as part of Wealth of Nations, a media skills development programme run by the Thomson Reuters Foundation in partnership with The African Centre for Media Excellence. More information at . The content is the sole responsibility of the author and the publisher.