Photography by Shihab AlDin Mugtaba
If you are an avid follower of the art movement in Sudan, you would have noticed the remarkable boom in number of art galleries and their diverse art and culture displays, which fueled a high interest and turnout from audiences.
Someet is a gemstone with multiple aesthetic dimensions. It is used in Sudan during Jertik ceremonies and believed to bring good fortune to the married couple. It is woven into a red thread that is passed around the neck of the bride and groom respectively during the ceremony.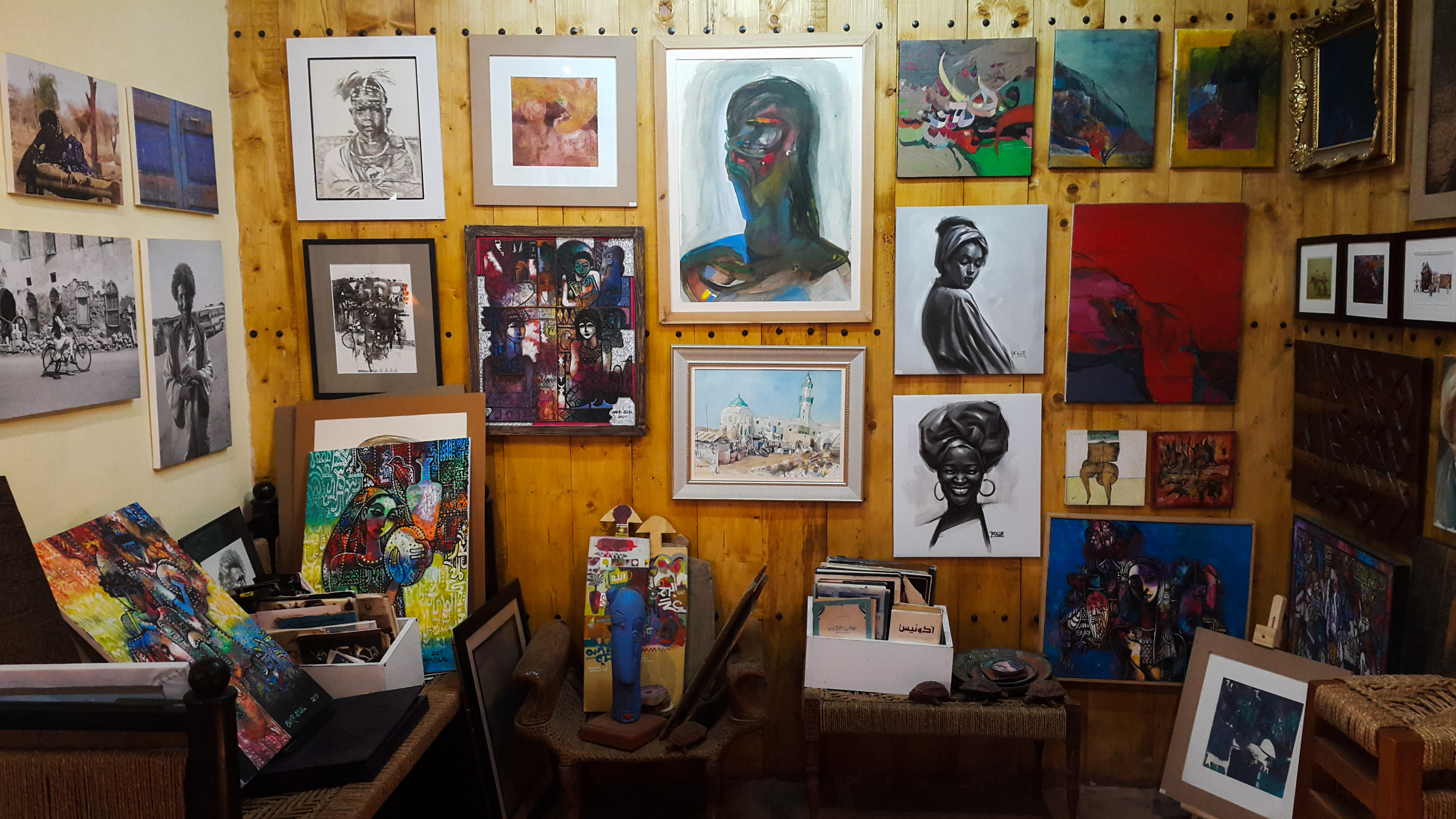 Someet Art Gallery was founded by Ahmed Mohiuddin and Ahmed Mustafa, both graduates of the Faculty of Fine Arts. After graduation, both Mohiuddin and Mustafa felt their production as artists has dropped, so they decided to create a special space for themselves to tackle that. Mohiuddin recalls "like other artists, I've always dreamed of having a studio. It was a dream that kept growing; from wanting a simple studio to wanting a studio and a showroom for my work, then wanting a studio and a showroom for my work and that of different types of artists who may not have a platform to show their artwork. Hence, Someet Gallery was founded to showcase all types of arts." Someet evolved from the dream of a studio to an all inclusive art gallery that contains artisan collectibles, photographs, furniture pieces and household items. This diversity and dynamism makes Someet Gallery the popular place that it is.
Upon entering the gallery you will find pieces of art scattered in every corner; starting from the door, the bricks on the floor, the ceiling with wooden beams that mimic the roof of traditional Sudanese sheds (rakooba), walls bound with paintings and wood, furniture inspired by traditional furniture design, and ammunition boxes restyled to store clothes and accessories. The colorful display inspires a feeling of heritage and old traditions.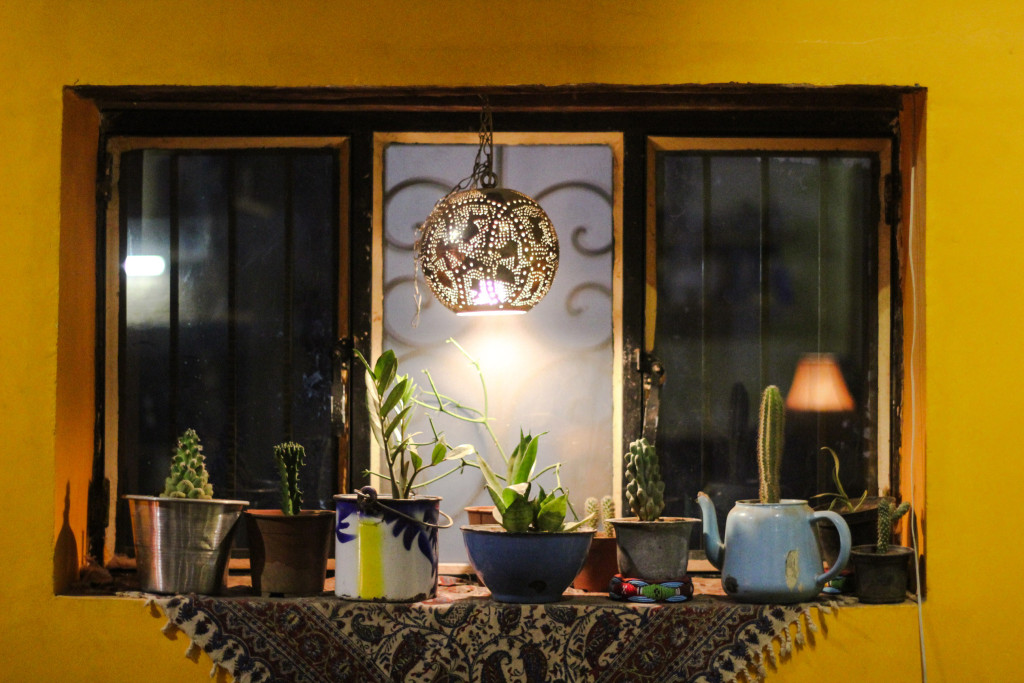 The showroom includes work by the owners of the gallery as well as Sudanese photographers such as Khalid Hamid, Issam Abdel Hafiz, and Diaa Khalil among others. In addition, there are masterpieces by other fine artists, and meticulously selected craftwork, such as handmade carpets. One of the most striking pieces that caught my attention was an old light bulb composed of the leg of a traditional bed (angareib) that was over 80 years old. The founders of the gallery decided to re-use and recycle the old angareib, noting: "we found this to be a lovely way to save the remnants and artistic value of a piece that was almost a hundred years old." One of the most intriguing sections of the gallery is the Old Collectibles section, which consists of a number of household items, old appliances and artifacts dating back to decades ago. Each piece in this section has a distinctive historical background.
Owners of the gallery boasted of a wide range of works by different Sudanese artists who were either invited to participate in the permanent exhibition or voluntarily submitted their work to Someet. Mohiuddin quips, "Someet has its own unique character and artistic spirit. Our visitors feel like they've stepped into the right place as we constantly strive to match international standards in holding exhibitions. This is how we gained our visitors' trust and loyalty. The gallery is not only able to attract visitors from different age groups but also artists from various schools of art who are not commonly found under the same roof; such as Rashid Diab, Bakri Bilal, Abdel Basset al-Khalidi, Hussain Jamaan, Khaled Hamid, Abdul Basit Alkhatim, Ashraf Abdel Moneim, along with fine arts students and amateur artists. The gallery creates a link between the giants of fine art and beginners in Sudan. "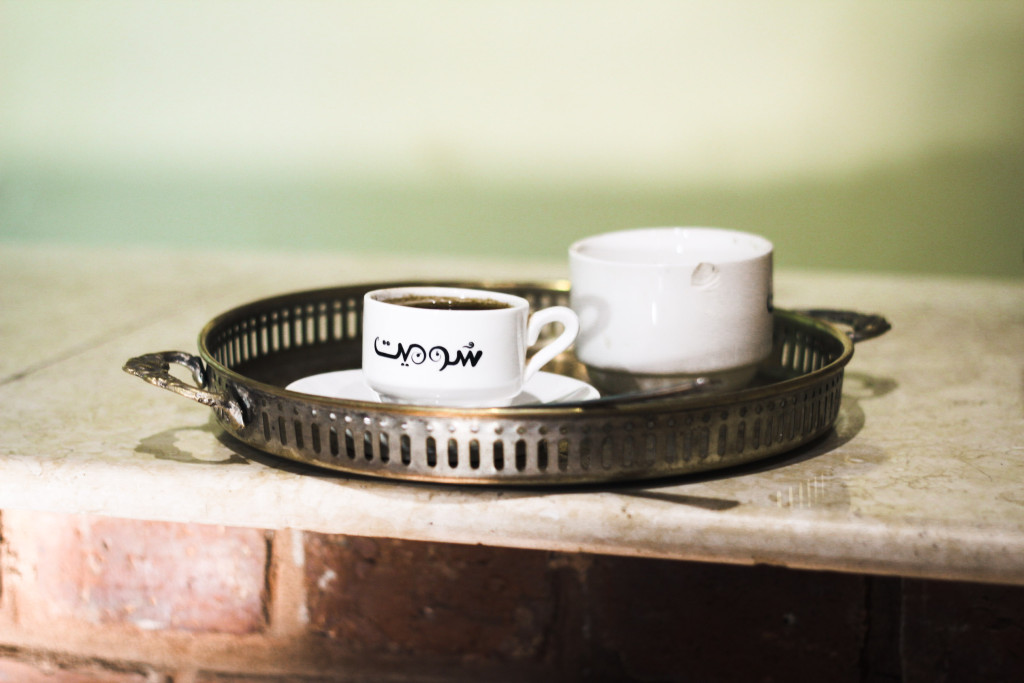 As for how the public reacts to Someet Gallery, the owners said "the public generally has a high sense when it comes to art. Visitors of the gallery were strongly drawn to the light bulb piece with the traditional bed (angareib) leg. Truthfully, we originally expected that visitors will mainly be foreigners, but so far most of them are Sudanese. This made us realize that Sudanese people are highly interested in art; they just couldn't find art that matched their taste before Someet came about. People in Sudan tend to acquire commercial pieces because they have not yet encountered handmade Sudanese pieces of high artistic value and craftsmanship. At Someet, we believe that the proliferation of art galleries creates healthy competition and is a good gain for the domain."
When I spoke with Ahmed Mohiuddin about the unique touch undeniably present in Sudanese art, he agreed "Africans have a tasteful and rich culture; every piece in our African homes is a masterpiece. As Sudanese people, we experience this in different regions of Sudan. In Halfa, for example, people excel in painting their homes and using colors and carvings to decorate; in southern Sudan, tribes adorn their bulls to become pieces of art themselves; in the West, saddles, houses and bride caravans are art pieces; whereas in the East people are known for their beautifully embroidered and colorful clothes."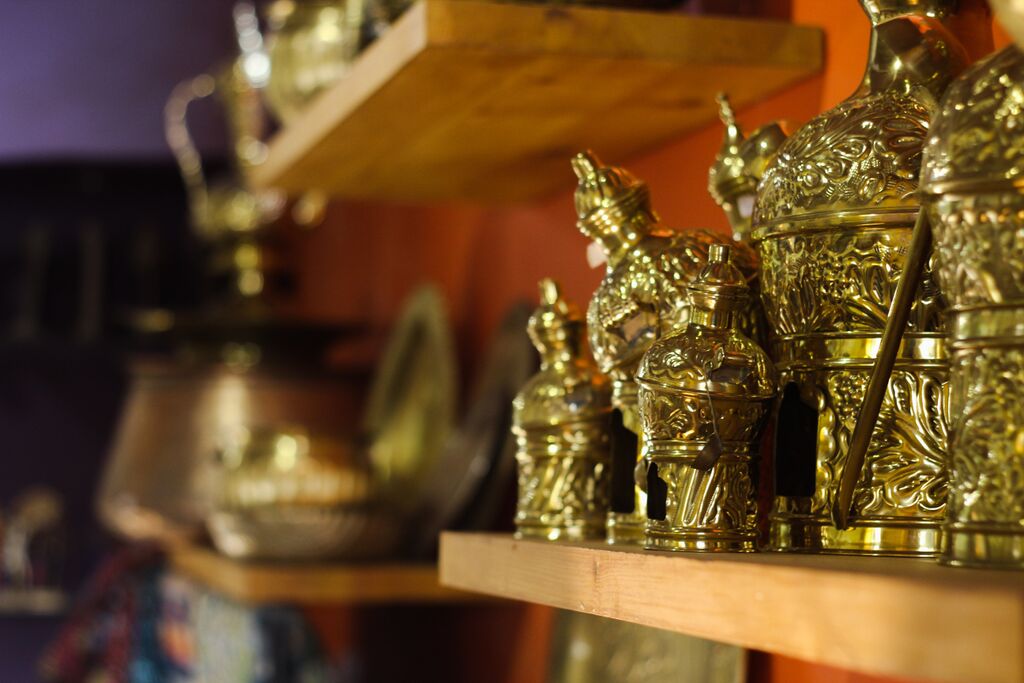 The gallery hosts cultural and musical forums to promote itself and exhibited pieces. The owners are also planning to set up regular workshops on the basics of art, aimed at amateur artists and art enthusiasts. Mohiuddin noted "we are preparing for several programs and workshops at Someet. To communicate, so far our main channels with the public are our social media pages on Facebook and Instagram and promotional tools such as Ya Zool Events".
To sum up, the founders wistfully say "this place is a permanent showroom that has uniqueness and an aesthetic message. We embrace all forms of art regardless of the artist. When we adopt a work of art we are mindful of its human value and its impact on lives, acknowledging that even the simplest products could have artistic value regardless of their monetary value. Someet aspires to be the reference for everything related to art and its intrinsic beauty, and to live up to the expectations and meet the needs of art lovers and enthusiasts. "