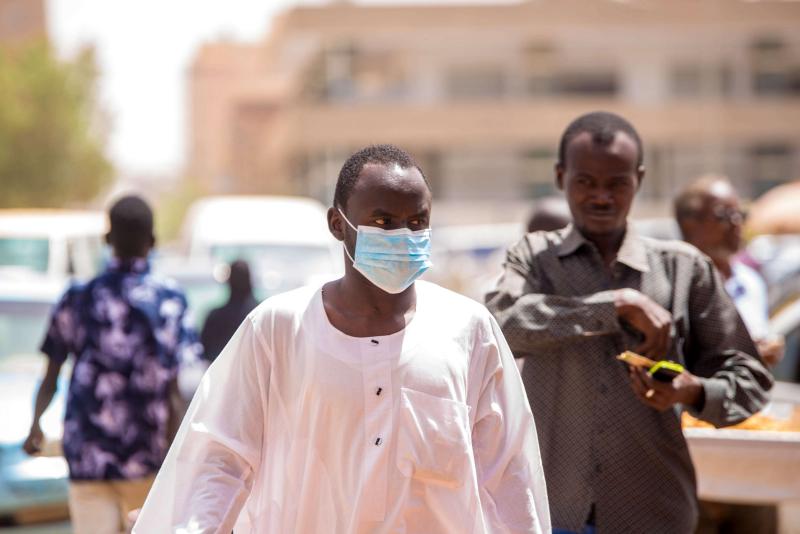 Source: Thearabweekly.com
It's unfortunate that we've reached this point again, but the Coronavirus pandemic is once more at the center of global attention. Countries across the globe like , , and are quickly locking down, rushing to secure, and quarantine their citizens to avoid rising infection and death tolls. One would think that after the first wave, everyone would know where to get tested, and what steps to take if one was caught by the virus,  and exactly where to get verified information. However, that is still not the case. Rumors, fake news, and misinformation are running amok here in Sudan with herbalist and local remedies expecting another high season. Why is this happening and how can we counter it?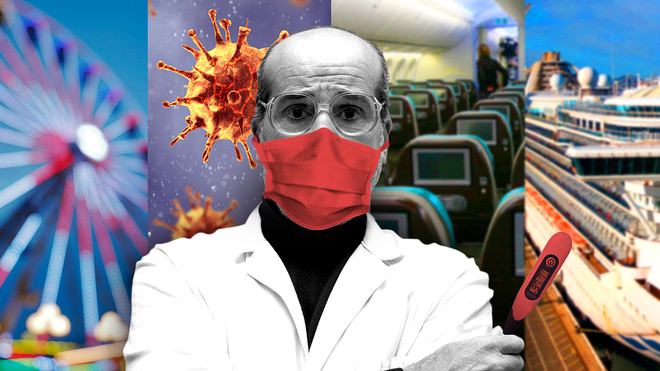 ٍSource: Marketwatch.com
At the heart of rumor circulation, exists an insatiable hunger to have an answer – be it an answer to treatment, cause, or even governmental announcements. This is an understandable feeling. After all, this is a global pandemic. Concerns arise when the speed and extremism of these rumors begin to jeopardize people's health, security, and faith in established institutions, which for a country like Sudan, could be deadly. Like every other nation, social media platforms and new media sources have quickly replaced conventional ones. The world of information is no longer a one-way street where thousands of editors and fact-checkers contribute to refining and communicating information to the public.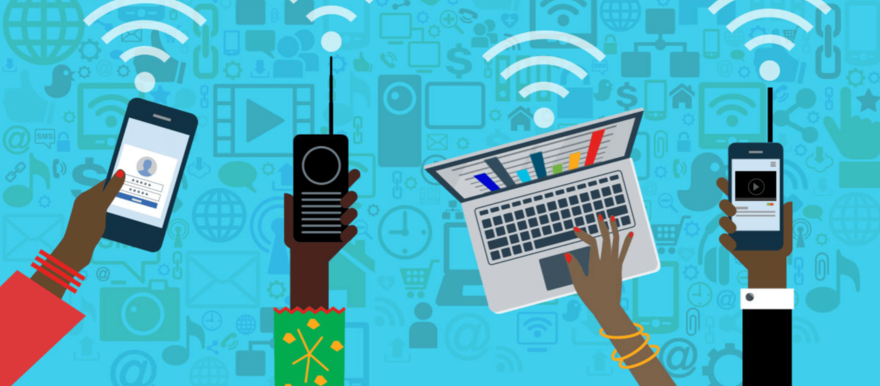 Source: radiodabanga.com
Often times, people in the city with relatively stable internet access can verify any piece of information or remedy in a matter of seconds or minutes. The train of misinformation is successfully stopped in its tracks. In rural areas or among communities with unstable internet access or limited technology, how such rumors are spread and countered varies dramatically. In most cases, the information in these environments is spread through word-of-mouth as alternative sources are inaccessible. One individual visits the city or market place with relatively better connectivity and receives information from a passerby and peers alike without questioning the factuality of the discussed topics. The bustling city life and its conversations might fade but the seed of misinformation is long planted. Later on, this individual at a social gathering thoughtlessly exchanges this information and unwittingly spreads false claims. Such scenarios are particularly common in areas of conflict and war zones, where connectivity is known to be low and independent access to trusted sources is exceptionally rare.
In the case described above, what happens to the entire community after a few days? The game of Chinese whispers begins and rumors are further exaggerated at each pair of ears. Before realizing it, everyone in the community believes a different version of the initial misinformation with no one daring to question the other or better yet, with no referee to end the game of endless chatter.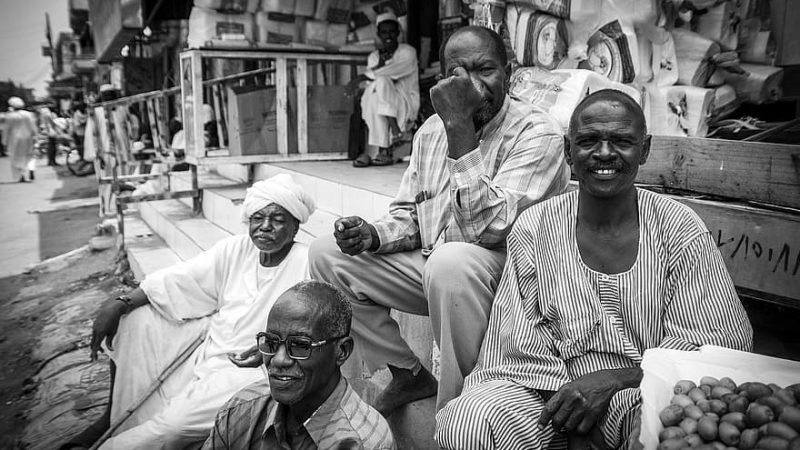 Source: Globalvoices.com
Well, it's not that simple. People who believed those rumors believed them instantly because they trusted their fellow community members. As ridiculous and extreme as the suggested information was, it is quickly accepted for the following reasons: a) the high level of trust in the source, b) the rumor feeds into underlying community tensions, and c) the lack of an accessible or independent means to validate the provided information. All these reasons combined can fuel conflict and instigate deadly violence and confusion. When it comes to the Coronavirus pandemic, we've seen this happen before in other countries like India and Myanmar where minority groups like the  and  were respectively blamed for the pandemic; thus, increasing their marginalization and discrimination in the community.
In post-revolution Sudan, where ethnic tensions are high and governmental institutions have been known for their lack of transparency, rumors that feed conflict or distrust in the government are fatal. They are fatal to the country's stability, to the host community, and everyone's well-being at large.
So how can we reverse it?
For their part, social media platforms like  have created in-app knowledge centers and begun to flag questionable information. That is a laudable effort but limited to only English searches. What about Arabic speaking countries and specifically Sudanese Arabic users? Nothing yet.
For now, it seems that the greatest challenge is creating and distributing reliable information regarding COVID-19 to all communities across Sudan online and offline. It is for this reason that Andariya in partnership with will be contributing to a rumor isolation and correction project to provide a fact-checking outlet. Andariya will be sharing and debunking major rumors related to the pandemic to raise awareness and stunt the spread of false information.
On a personal scale, it is everyone's responsibility to confirm any piece of information related to the pandemic before sharing it on social media platforms. Especially in Sudan, where digital activism spheres have proven their power to influence everyday life, conscious and responsible dispersal of COVID-related information is paramount to Sudan's safe survival of the pandemic. Moreover, every citizen with access to accurate information should actively share their knowledge with others in their daily life such as colleagues, tea sellers, or even shop keepers. When you hear a discussion related to the pandemic and local remedies, pull out your phone and cross-check this information with trusted sources like the or . Be the referee that ends the game of Chinese whispers.
The Coronavirus is a novel virus and this is an unprecedented predicament, but the means of battling this crisis are not. Unity, accurate information, and transparency are still the solution and the only way forward.