October is the global month for breast cancer awareness and highlighting the importance of early discovery. Health and women focused organizations launch campaigns to provide information and awareness. The disease is the most dangerous type of cancer that affects women, and the relationship between early discovery and treatment is still controversial.
This year, one of the most prominent breast cancer awareness campaigns is spearheaded by Sadagaat Organization and titled "Ashan Binhibik"(Because we Love you). The campaign was launched last year with some volunteers and mothers in the Maygoma orphanage, then it targeted Nile street goers and Shari3 al Hawadeth (a health focused volunteer initiative) with tea ladies and two schools. Sadagaat reckoned the campaign must spread to more segments of society with an all encompassing message, so they re-launched the campaign in October this year aligned with the global campaign undertaken by other organizations around the world.
The organization inaugurated this year's campaign with a workshop for 45 volunteers to raise their knowledge base about breast cancer. The workshop was followed by "Binamshi Laiha" a 300-people strong march on Nile Street featuring banners and posters with tidbits on breast cancer. The public reacted positively to the march.
The wider campaign titled "Ashan Binhibik" includes smaller campaigns that target different age groups:
"Itamani wu Tamineena" (get checked and comfort us): a residential areas campaign where volunteers speak to housewives above 40 years of age and encourage them to frequently get a mammogram test.

"Khalli Balik" (be careful): targets high school students so they can be aware as they grow older.

Awe'dina Tafhasi (promise us you'll get checked): a campaign targeting working ladies in companies and institutions.

Jeena Ashanik (we're here for you): a public campaign stationed at shopping malls.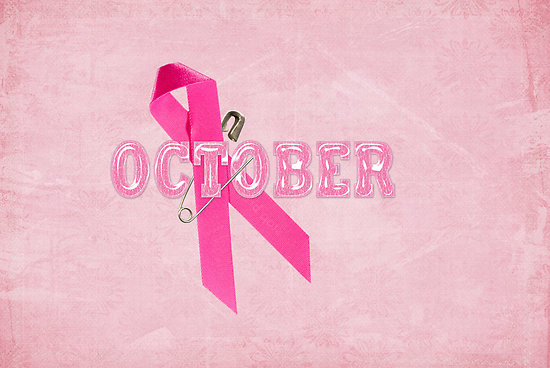 Hind Suliman, the campaign coordinator expressed "we aim to change some misconceptions about breast cancer and propagate self-examination culture and the importance of early detection for treatments success".
Media persona Reem AlRifaei was also present at the march, supporting the coverage of the campaign. She noted "the campaign's impact was strong from day one and I've been receiving a torrent of questions about self-examination – which is what we want to propagate as a culture. On a personal level, I'm supporting this campaign as a pharmacist to inform people about early discovery and treatment".
Breast cancer is one of the cancers that plague breast tissue in men and women, where cells multiply abnormally to form a mass within the tissue. This type of cancer is one of the most prevalent causing female mortality. The World Health Organization (WHO) found that breast cancer constitutes 22% of all female cancer cases around the world, with 1.2 million new cases every year. Decreasing the mortality rate is highly correlated with early discovery – which Pinktober seeks to encourage.
Sadagaat matched its progress to a steps system, whereas the march constituted 2000 steps and the final campaign goal is 430,000 steps traveled by volunteers to deliver all the campaign components until the end of October. Hala Abdulla, one of the coordinators of "Khalli Balik" which takes place inside schools spoke about the campaign stating "in Sadagaat we're trying to venture out of the traditional charitable work scope, in this campaign the charity is in the form of information sharing".
Sadagat is a non-profit organization that undertakes humanitarian and charitable projects in Sudan to combat poverty, ignorance and disease with various activities in the health, education, water and food provision.
More of their work can be viewed in their website. To follow the campaign check out the organization's Facebook group.