Dear Millennials,
The pressure of being in our 20's seems insurmountable at times. The world expects you to figure your life out by 30. The pressure to know what you want and who you are grows every time someone asks you what you are doing. Most of us currently in our 20's sometimes feel like the walls are closing in- especially when one gets to the mid-20's. For some, the pressure to make it coupled with uncertainty have led to episodes of depression where you feel a sense of worthlessness and start to wish to end it all. A friend (name withheld) got out of university with a degree in computer engineering at a time when everyone constantly said that it is a field that has money. So, expectations were high. This friend is also the first born in a family of five so pressure came from the side of the family too. Like most of us, he started to look for work and drifted between jobs that just didn't fit. He got married, had 2 children and ended up moving back to his childhood home looking for a place to live and work. But before he went home Kampala had almost drained him. Your family expects you to make it, the working world doesn't care and somehow it felt like life was swallowing him up. This friend was found locked in his apartment in Kampala because he couldn't step into all of it and had to avoid his landlord to whom rent was overdue. It broke him. Now he is back home with a wife, 2 children, he's almost 30 and it still feels like he has no idea where his life is going.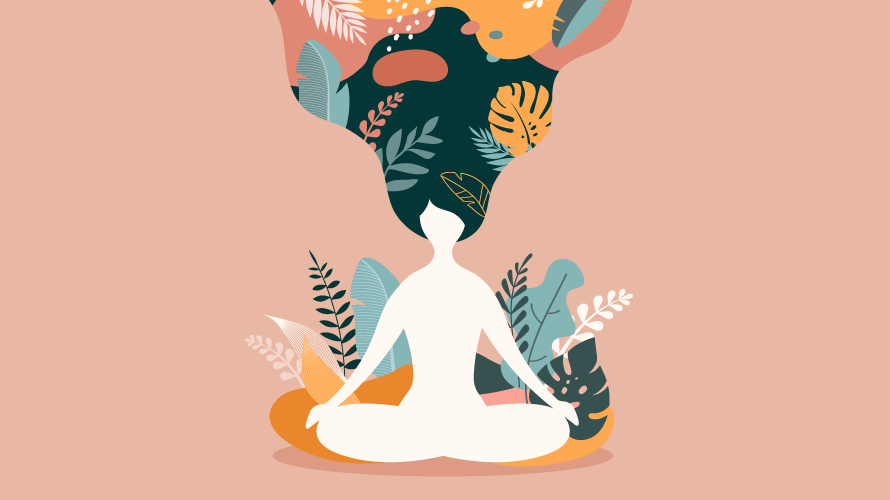 Illustration via adweek.com
The truth is his story isn't unique; a lot of us are simply drifting and wondering where life is going. Hopelessness seems to fill our days and whether you have a job or not you still cry yourself to sleep at night. Those with jobs cry because they feel inadequate or suffocated and those without jobs feel like they will die poor. The 20's are supposed to be the highlight of your life but birthday after birthday, as you celebrate it dawns on you that 30 is close. This is where the anxiety comes from and ends up landing most millennials in lives they don't want and becoming people they don't want to be around. But what if you can avoid all of that. What if millennials keep fighting until they live the life they want to live?
My father, Reverend Bororana, is a man I have learnt so much from. He is the man who encouraged me to study what I wanted not what was expected of me (I'm the only artist in a family of scientists). He goes by a famous development formula that if we as millennials apply to our lives it could help us. DVP/C=S (>0): Dissatisfaction × Vision × Plan ÷ Challenges = Success which must be greater than zero. The idea is one must be dissatisfied with a situation they are in; they must feel uncomfortable where they are. Once they are truly dissatisfied then they get a vision, a place in life where they want to be, where they want to end up. This is followed by a plan that will get them there, a step by step procedure that will lead them towards their visions. All this is done while overcoming challenges because there will be challenges, maybe laziness maybe procrastination, maybe comfort, maybe economic incapacity or maybe depression. Overcoming these challenges won't be easy but the factors above will give them the conviction to keep fighting. This will ultimately lead them to success or prosperity or development and this success must be greater than zero. The idea is, to really realize success, it can't be in negatives where all you work returns keep going through your pockets, or keeps reverting to the process with no profits. When you get to a point where there are profits then that is when development has happened and will keep happening. I understand we need anecdotes that show us it's possible from people we feel have made it in life and we are constantly envying them or wondering how they got there. I looked up two millennials who a lot of us could learn from. Maybe as you read their stories you will be inspired to start working on the trajectory of your story.
Sandra Kahumuza Twinoburyo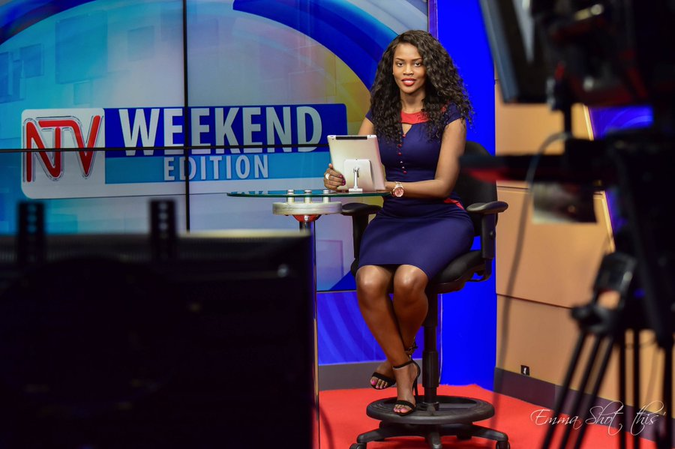 @STwinoburyo Via Twitter
How old are you and what is your career and life path?
I am a 25-year-old Ugandan News Anchor and Reporter. Before my current job at NTV Uganda, I previously worked as a news anchor and talk show host at Record Television Uganda. During my time at Makerere University, I worked as a presenter at City Beats, an online television station. I also had a short stint as a radio presenter at Radio City, a local radio station based in Kampala. One of my main achievements so far has been emerging as the best English news anchor in the Media Challenge Initiative (MCI). The Media Challenge Initiative is a fellowship program that selects journalism students from the leading universities across Uganda and puts them through a boot camp program that is aimed at imparting basic skills in all the major areas of journalism. I was also selected to moderate a session at the World Export Development Forum 2019 at the African Union headquarters in Addis Ababa. I am a committed individual, an excellent communicator with a life mission of impacting society through strategic communication. I believe that the right information at the right time can be life changing. You can follow me on instagram or twitter @STwinoburyo.
What pressures are you facing as a millennial?
As a young career woman, most of my pressures emanate from a need to have a work-life balance. As a millennial the biggest pressure rotates around the desire to fit in considering various ideals of society, social media among others. But the pressure is necessary because it keeps one grounded and also reduces the possibility of being complacent. As a millennial, I'm cognizant of the fact that once I sleep, take for granted and/or misuse the opportunities I get, I will swiftly be replaced. Awareness of this fact, keeps me working hard every single day.
How are you dealing with these pressures?
My key strategy is to simply remain true to myself and keep focused on my goals despite all that is happening around me. I am very intentional. I am also happy to say that I am lucky to have a group of friends and family that greatly help in dealing with all the life pressures. Catching up with friends and family is key, instead of remaining bottled up trying to deal with everything on your own. The belief in God is also a key pillar of my life, it has helped me handle challenges with optimism and with hope of a better tomorrow.
How on track is your life and career?
So far so good. Even before I graduated from Makerere University with my Journalism degree, I was already working for reputable media houses. Although I acknowledge that there is a lot more to learn and achieve, I couldn't ask for more at this point in my life. I remain ambitious and I know that the future has a lot more to offer.
What advice do you have for millennials?
My key advice is "Rome wasn't built in one day". You have to put in the hard work and also appreciate the fact that success takes time. Millennials need to constantly update their skill set through various courses and internships. Finally, they should endeavor to build their networks of associates because these will certainly lead you to places that would otherwise have been impossible to reach.
Arnold Asasira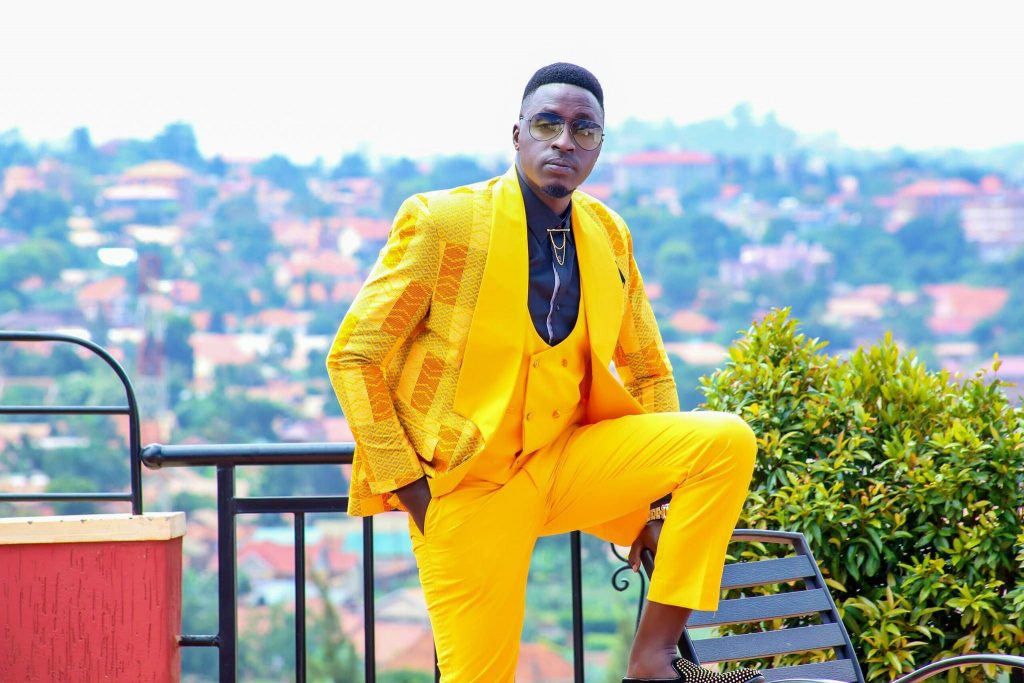 By Joanitah Asiimire via mazing256.com
How old are you and what is your career and life path?
I'm a 27-year-old fashion designer, stylist and fashionista and the CEO of The Creative Hub UG, a fashion house in Uganda. You can know more about my work on Instagram.
What pressures are you facing as a millennial?
The pressure of being in fashion comes with the expectation that I have to uphold a certain standard. When it comes to lifestyle people expect you to always be in check because they have a mentality that you have made it in life.
How are you dealing with these pressures?
I try to not succumb to this pressure by surrounding myself with people that know me. My small circle of friends that understand me helps balance off the pressure from society. The idea is to deal with people who have seen your growth which gives you validation that you are growing regardless of what the world is saying. It is also important to live within your means; failure of which, I think, is why a lot of millennials end up depressed. I make sure I achieve what I want to achieve and the trouble is society tells us to set big goals. But I set goals, small goals, where I work within my means and achieve them within the time I have set. Goals can be ambitious but they should be realistic given one's circumstances.
How on track is your life and career?
My life is on track because I have seen growth and one of the major factors was my network. Networks I had developed when in school made it easy to get clients, who would bring their friends and family and so on- which essentially grew my client base. Currently I have a stable clientele and most of them come through referral. I always try to make an impression on a client by being faithful, professional, efficient and understanding of their needs. I have been in business for 2 years and my goals are on track. In fact, when I started, I set a goal to buy a car in 3 years of doing business but I have been able to do it in 2. My success is by networking. Make friends that will be your future supporters and will be eager to help you. Someone told me that "your network is your net worth" and I do believe that. When I started, I targeted middle income earners but through my networks and by satisfying their fashion needs I was recommended and ended up advancing to high income earners, people offering big money. This was the greatest opportunity that I benefited from by being efficient and being a champion for my brand.
What advice do you have for millennials?
My advice to my fellow millennials is work on what you are passionate about. When you are working on something you love, you look forward to the next day and working feels like you are on holiday while making money. This will get you through the hard times when you are not earning as hoped, which builds strength and you become an unstoppable brand. Also, if you have an idea then start on it. Start small, even if it feels too small, because that's how you grow, that's how you master your mistakes and learn financial discipline. If you look at the people you admire and see their work from maybe ten years ago, it is different from their work now- because through the journey their level of perfection keeps growing and as it grows their income grows.
Millennials must create because the world may not know it needs something until you create it. Creation allows you to be unique, offer people something they can only get from you. If you have a shop in Bukoto, ask yourself "will a client from Entebbe bother with traveling to get what they want or they can they just get it anywhere?" Give someone a reason to come to you. And the way you do that is by pursuing your passion. That is why you see big fashion designers making it because they are unique and can charge any amount of money. I chose this business because I can offer something unique. Yes, there are places with suits but the suits I make have a unique quality to them. I have had clients move from Fortportal or Kabale or other parts of Uganda to come especially to me because they know their needs will be met. Finally, remember to manage expectations. The mentality that you get out of school and life goes well right away is unrealistic. In fact, this is where disappointment comes in and you end up sad and depressed, which ultimately affects your work because you lose focus. You must manage your expectations, keep positive, keep encouraging yourself, have ideas and think outside the box.
As a writer, speaking to Sandra Twinoburyo and Arnold Asasira truly inspired me and got me started on trying to shape my life. Remember no matter how good you are people will not deal with you if you have no integrity. Brand yourself and make people want to deal with you. But in all of this, you must define success for yourself. If it is about earning from what you love then get on with it. If it is about living in a mansion by 30 then devise a plan that gets you there. There is pressure to make it by 30 and maybe it is needed or not, nonetheless you have to figure your life out because drifting only gets you so far. Use this time when the world seems to be at a standstill and reevaluate your life choices. Maybe you never got to figure out what you want in school so this is the time to do so. This is the time for all of us to figure out a vision and create a plan to get us there. A friend told me that purpose is not random. You must think about what to build your purpose on. So good luck and may life work out well for you.
Yours truly,
Fellow Millennial