As the number of Coronavirus cases exponentially increases in Sudan, medical staff and facilities are being driven to the edge of the cliff. More and more suspected cases are being confirmed, and hospitals that were treating them are now being forced to close their doors for disinfection. But the Coronavirus is not the only medical ailment that cripples the Sudanese people, so what is happening to those patients? And who are we sacrificing in our response to COVID-19 in Sudan?
Every evening, the Ministry of Health releases a statement with the latest numbers of confirmed Coronavirus cases, recoveries and death – as an aggregated sum and divided per state without specific details of where the patients lived. So far, the largest number of deaths and cases are both found in Khartoum state. This comes as no surprise as the main airport of Sudan is in Khartoum and all medical facilities are concentrated in the city, which under normal circumstances would cater to patients from other states. However, the "focal point" nature of medical care in Khartoum has now heavily backfired in many ways.
For starters, many hospitals in Khartoum are normally overcrowded and understaffed. In the COVID-19 pandemic setting, such facilities are community transmission hotspots. Shared ICU wards, medical doctors treating multiple patients and nurses interacting with multiple patients and co-patients are all disastrous circumstances that could spread the virus like wildfire to hundreds and thousands. Understanding the threat of these conditions, deterring hospital traffic has become a top priority for many in the medical field.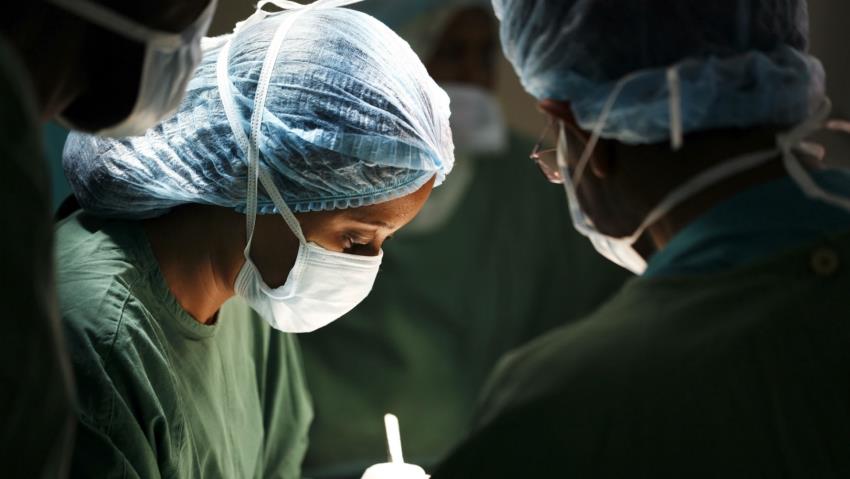 Source: Getty via english.alaraby.co.uk
As a preventative measure, non-emergency ('cold') cases and elective surgeries that are not related to COVID-19 have been postponed indefinitely in public hospitals. Unfortunately, if these benign cases are postponed for too long, they could quickly take a turn for the worse and land in the middle of COVID-stricken hospitals needing immediate attention. Even consultation and pharmaceutical services are being mitigated to non-contact medical services by private, public and volunteer efforts. For example, Khartoum teaching hospital has created a hotline for dental cases. Similarly, the Central Pharmacists Committee in Sudan has created partnerships to sponsor delivery of medicines straight to people's homes. The most recent was the voluntary effort of various medical consultants releasing a registry to the public of their contact information, area of specialty and their working hours for medical consultations free-of-charge.
All these efforts are to ensure that only critical ('hot') cases are brought to the hospital and treated immediately. Fortunately, kidney, cardiovascular and obstetric patients are admitted normally as their longstanding conditions require consistent care. Women still give birth and dialysis queues continue despite the chaos that ravages other departments. However, these individuals' medical care is still being indirectly disrupted by the Coronavirus outbreak. One reason for this is that with every announcement by the Ministry of Health, more and more hospitals are being closed or restricted after the confirmation of a suspected case that was once being treated there or the lack of medical staff. The disinfection process requires an Intensive Care Unit (ICU) to close for 10 – 14 days to completely eradicate the virus. This shrinks the number of available critical medical care facilities to go to and further exhausts the staff and resources in functioning ones. Not to mention, the extra overcrowding that results from hospital closures.
Image via aljazeera.net
On the other hand, certain groups of people are frightened by the possible threat of visiting a hospital. Fear of infection or contracting COVID-19 has left many unwilling to seek diagnosis for other health related matters. In the long term, undiagnosed and without medication, these cases could gruesomely deteriorate, suffer lifelong complications or even die without knowing the cause of their suffering. Another way in which non-Coronavirus patients are being adversely affected by the pandemic is through their shared medical doctors. Understaffed hospitals are struggling to keep up workforce barriers between those treating positive cases, suspected cases and other non-related patients. This means that more doctors have to work with individuals from all three categories which could possibly become a life-threatening source of transmission for those with pre-existing conditions.
One doctor working at the National Ribat Hospital, who spoke to us on condition of anonymity, said that staff strikes[1], shortages of personal protective equipment (PPE) and lack of transparency from Medical Directors are scapegoating medical staff and putting all patients at risk. She explained that in the Emergency Room (ER) and Intensive Care Units (ICU), doctors and nurses are not warned of suspected COVID-19 patients whom they treat without PPE or even facemasks. She elaborated that this secrecy is jeopardizing the health of medical staff who are crucial in the COVID-19 response. "Right now, I am wearing an N-95 mask that my friend gave me" she sighed when asked if the hospital or ministry has provided them with PPE.
While it is understandable why the neighborhoods of confirmed cases are not announced in daily briefings, avoiding stigma related to COVID-19 should not come at the cost of everyday civilians. More so, in hospitals, medical staff have the right to know and protect themselves accordingly, even if neither the hospital nor ministry will provide them with PPE. The matter of hospital closures and lack of PPE are closely intertwined irrespective of harboring positive cases. For example, the Central Committee of the Sudanese Doctors (CCSD) has warned that 13 hospitals in the country will be shut down due to unavailable equipment, inclusive of PPE[2]. Lastly, a fundamental aspect that is putting critical and non-critical patients at risk in Sudan is the rising price of medical supplies. Even the Minister of Health, Dr. Akram El Tom refuted these increments and acknowledged the inability of everyday civilians to afford basic medication[3].
For now, it seems that non-Coronavirus patients are managing to work around the problem and hospitals that were reopened have been announced. However, we are at the peak of the outbreak and the various factors affecting non-COVID patients' treatment are proportionally escalating. It is only a matter of time that their lives are jeopardized or even lost as collateral damage in the fight against COVID-19. Therefore, we need rapid detection and disinfection of compromised hospitals, regular distribution of PPE among medical staff across all hospitals in Sudan from NGOs and the Ministry, separate ER triage systems and ICU beds for Coronavirus cases only. With such measures taken, everyone will have a greater chance of surviving this pandemic.
Sources:
1. Middle East Eye (MEE).(2020). Coronavirus: Sudan's doctors beaten by police after responding to pandemic.
2. Anadolu Angency (AA).(2020). Sudan health system hit by doctors' tiff with powers, lack of medical gear.
3. Radio Dabanga. (2020). Coronavirus: Sudan imposes stricter measures to enforce social distancing.