Dear Readers,
We are in the final stages of testing our Andariya mobile apps (iOS and Android versions) and need your help to smooth out the final bugs and ensure that the app is a perfect fit for our readers; functionally and aesthetically .
We're looking for a diverse group; various ages, locations, preferred languages and academic backgrounds are welcome. We're also looking to test both operational models at the same time and roll them our simultaneously. No previous experience is needed, just pure interest, wisdom and generosity in sharing your views and criticism openly and concisely.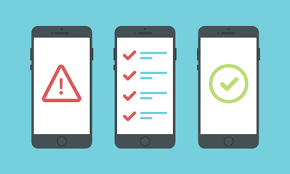 Source: yeahhub.com
If you're interested, kindly fill in this form here and we'll select the most representative sample to launch the testing.
If you're selected, we'll get in touch with specific information regarding accessing the beta version of the Andariya mobile application and provide you with a list of
guiding questions to start with – but we're hoping your review will include your own perspectives beyond what we're asking about.
Thank you in advance,
O+S