There is only one all-encompassing, one-stop shop destination for a flawless, criticism-proof Sudanese Bridal shopping (Shaila): mighty Dubai!
The range is so vast, from high end brands, to tiny rare finds that you cannot possibly get anywhere else. In the past 30 years Dubai has evolved to become a central world hub. Given its strategic geographical location and economic openness, it equally attracted wholesale merchants, solo traders and magnate international retailers.
Knowing the wedding season is just around the corner, it can be a bit of a hassle when you are visiting under the constraints of time and money. So here's a quick guide we developed to help you get through this spree smoothly:
Ghurair Centre
Dubai's fashionistas go-to tiyab stores can be found in Ghurair mall. For a collection of fancy and trendy Tiyab take a look at Khanji, Urjuwan and Sahil Al Zahab stores.
Malls
It can be a little overwhelming making the rounds across the malls and ending up seeing the same things and wasting time. Mirdif City Centre can be your starting point; it has all the fabulous stores with the latest collections and ongoing sales. You can check out Dubai Festival City, Deira City centre and Dubai mall. The sales season start in mid-January and end in July of every year.
Souq Nayef
Okay sisters, this is the place you want to go to for your bridal dance and Jertik stuff! One of Dubai's oldest Souqs where merchants from all over the world present their products, the range of Tiyab, traditional outfits, textiles, and wigs is incredible. Tip, look no further for jertik and ragees accessories, Souq Nayef is your best destination.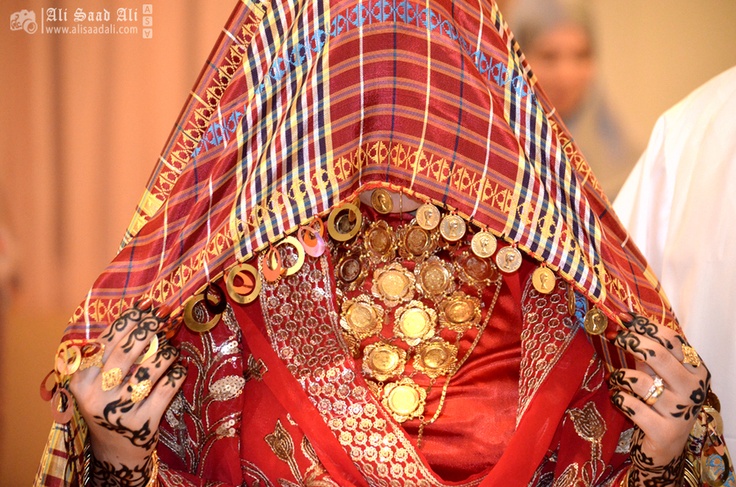 Image credit: www.alisaadali.com
Souq Mershed
What's a wedding without the Reeha making rituals and ensuring everyone in the block can smell there's a bride-to-be in this house. In Souq Mershed you can find all the required ingredients for making the Reeha- sandal, musk, helba, ouds, bakhoor, you name it. It's all there and of the best quality.
Dubai Gold Souq
Snap! This should be your starting point for gold shopping, best prices and quality are guaranteed. Not to mention, the designs that can be found there are unmatched!
Dawar Al Sa3a
Although it's located in Sharjah (20 minutes drive from Dubai) it has one of the oldest Sudanese owned stores in the UAE. They are precisely known for being a destination for all Reeha ingredients, along with other traditional stuff you thought you could only find in Souq Omdurman.
Shiekh Zayed Road
For brides who are into the Indian look and accessories for their wedding parties, why not take a look at the Indian owned stores on Shiekh Zayed road? They display and stock beautiful (yet pricey) collections of Indian Saris and Tiyab. Bonus, they'll handle any fixing or tailoring required in the store itself, so you don't have to worry about that extra hassle.
Al Manal Centre
Look for a Tiyab store run by a guy called Abdulrahman, he has impeccable textile collections that can easily be transformed into over-the-top bridal dance dresses with all that jazz- glitter and bling bling.
Thank us later.