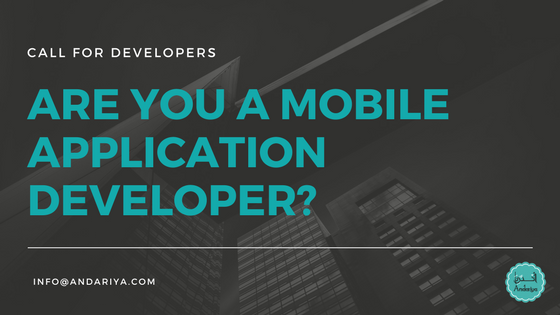 Dear Reader,
Since we launched on February 6th 2015, we made a promise to ourselves and to YOU, to always strive to do better and be better. As we saw our content evolve through our engagement with you, we sought new ways of presenting it to you and upped our photo-story content and launched a video production unit in early 2017. Next, we'd like to launch a mobile application so you can access our content easily from your phone or tab/ipad.
The benefits?
delivering personalized content to you in a seamless and controllable, easily modifiable fashion than what is offered on the website and social media platforms

overcome sluggish multimedia processing speeds on the web platform by providing good caching and preloading of pages, thus providing crisp reactions and a smooth reading experience
We're committed to bringing you a bilingual mobile platform, easily readable styles and browsing options and modifiable application settings.
To do so, we're asking you to help us find a mobile application developer, who can bring our vision into realization and add their own magic to the mix.
We're looking for someone with rich demonstrable familiarity, understanding and experience in:
designing and developing audience-centric mobile app that prioritize user experience

understanding executing website and mobile integration

developing of strong mobile applications, both for iOS and Android, on native frameworks

understanding client-side technologies: HTML5, CSS3, JavaScript, jQuery, Bootstrap, Web Components, Angular.js, WordPress

cloud oriented technologies: AWS, Google Cloud, Heroku, Docker
We also need someone quick on their feet, someone with:
High level of English & Arabic proficiency, both spoken and written.

Ability to work independently, with a sense of urgency and integrity.

Ability to work under stress, and with tight timelines

Proven Mobile APP development experience Native (iOS/Android)

Proven Web development experience

Bonus: Mobile App development experience for a magazine/newspaper
Are you a mobile app designer or know one? Get in touch by sending us your portfolio and CV on info@andariya.com
Sincerely,
O+S