In 2005 the first Impact Hub network space opened its doors in London. Fast forward a decade and there are now more than 69 open Hubs and 23 to be opened, spanning a total of 48 countries. There are other large networks of co-working spaces such as The Co-working Visa and Business Class Net. Independent hubs specific to cities or countries also exist; such as Garage Nairobi and iLabAfrica in Kenya and Habitaz in South Africa.
The simple concept of pooling start-up business entrepreneurs (or businesses in the early stages of development and actualization) in one place with enough technology, coffee and practical business acumen proved to be phenomenal. Not all Sudanese entrepreneurs go to business school or have startup capital, but they all appreciate a good talk about ideas, principles, know-how and pitfalls.
Although self-employment is widely practiced in Sudan; everything from market traders, milkmen, tea ladies, tailors and fishermen; it's seemingly not something we are brought up to want as a career in a society that prizes the 9-5 life of doctors and engineers. Many run successful enterprises, but knowledge sharing is unorganized and lacks sectoral platforms and frameworks.
In December 2014, the Khartoum Innovation Hub founded by Mohamed Osman launched as a crowd funding initiative to establish itself with the community's support. Just a month prior, social media was buzzing with a mix of excitement and bewilderment when a group of Khartoum's key culture and business figures shared a video about their quest to establish a franchise of the Impact Hub network in Khartoum. They won the bid from the global and African networks and are underway in their development with no specified launch date yet.
In February 2015, Sudan Startup Hub opened its doors on the quiet side of Ebaid Khatim Street near Hai al Safa.
A year earlier, their flagship project was already underway when Omer Al Imam (the founder) and his partners convinced senior level HR managers at top Sudanese firms to train fresh graduates and young professionals on transitioning from university dwellings into the workforce. The flagship program, dubbed "Education 2 Employment" realized that a lot of women don't make it to the workforce, due to cultural barriers that still shackle equal gender rights to seek opportunities and participate in the economy. Additionally, they realized that many graduated from the course with fresh business ideas and no avenue to nurture and realize them into enterprises.
Intrigued by their insights, they delved deeper into the informal and self-employment sectors of society to gain an understanding of what challenges are diminishing these sectors and their potential to scale. Their findings inspired the addition of Womenomics and the Business Incubator to the already functional Education 2 Employment Program.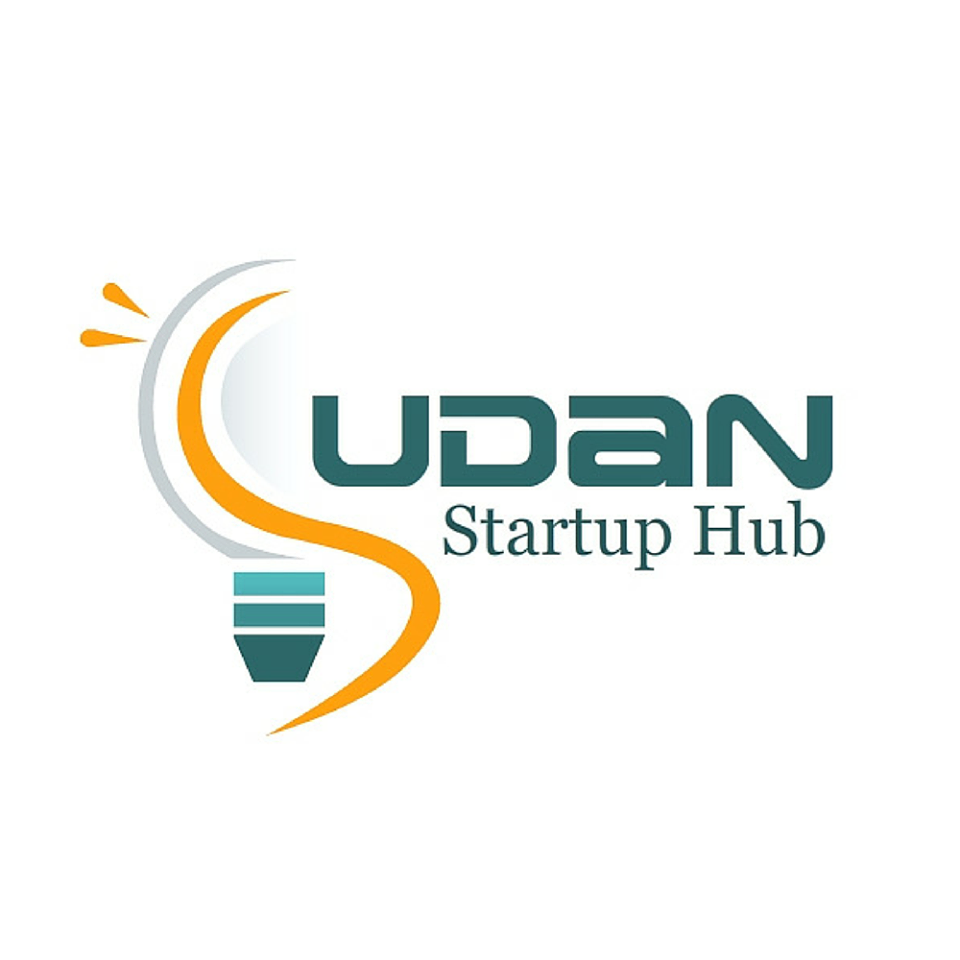 Womenomics
The hub's findings on women in the economy revealed that women outnumber men in society and on university level graduation. Yet women face numerous challenges, starting from gaining access to formal employment opportunities and for singlepreneurs working in local markets and streets there is high vulnerability from changing policies and a high risk of financial scams that land them in jail or a prostitution ring for the meager debt of 500 SDG.
Whereas some women submitted to cultural barriers, others found employment in the private and public sector. Another segment is in the informal sector, fighting daily battles to operate their own home, market or street businesses and put food on the table. These singlepreneurs are in a risky and isolated bubble with little hope for scalability as long as they have no access to small loans and business skills to organize their enterprise towards efficiency and profitability.
Womenomics was established as a platform building a safe environment for women to share their experiences and present opportunities to others. Additionally, women are enrolled in business courses and connected to networks that can alleviate their enterprises to scalable levels. "This isn't the time for singlepreneurs, we need to reach scalability for each initiative and hike up manufacturing levels" passion and drive emanated from Muzamil Abdel Karim, SSH's Portfolio Manager, as he described their hopes for the women they reach. Womenomics is modeled on a Japanese initiative by the same name, that launched in 1999 to confront gender norms in the conservative society. Japan Focus defines it as "a theory that advocates the empowerment of women, arguing that enabling women to have access to equal participation in an economy and society will result in economic benefits and social progress."
In their launch event later this month on August 29th, Muzamil hopes to reach more people than the "6000 active individuals one sees at all cultural and business events". Outreach is one of the program's challenges, but business confidence is another one they have to confront with every participating woman – even if she has been running a successful enterprise for years. The next level challenge is what they are paving the way for; a collective effort to strengthen already existent savvy businesses and push them from small into medium and large enterprises realms that hire other women and men in the process. This would positively affect the economy and facilitate social mobility, a rarity in Sudanese society for the last two decades.
Business Incubator
The incubator concept is not new in the world, but certainly not familiar to many in Sudan. Most entrepreneurs and singlepreneurs received their training, financial capital and experience either through family relations or university.
There's a visible lack of platforms or institutions that provide hands-on training for people with ideas; to take the person from ideation to concept realization and implementation. The hub's incubator aims to disseminate accumulated sectoral best practices and know-how tailored to the business environment of Sudan; with all its challenges and procedures. They've gathered business people from various walks in life to provide mentorships to those in early and more developed stages of their enterprise building. Perhaps most importantly, the Hub offers encouragement and a sense of belonging that budding entrepreneurs don't find in society's lack of understanding of full time wage self- employment.
Once this arm is up and running, applications will be circulated for hopefuls to apply. Looking for entrepreneurs may not be easy, "there are many with brilliant singlepreneur ideas, but we're looking for those committed to a tougher path", a path where social good not individuality is center stage.
The concept of the Hub is organically transformative, striving to connect and build upon existing ideas, enterprises and networks and strengthen them as collective industries that have the ability to grow, prosper within and from local talent, skills and products. There is even some pondering on mechanisms to take the local to global realms; but that's another story altogether.
For more information, you may watch this simple video about the Sudan Startup Hub concept and follow their news on Facebook, Twitter and their website.