Photograhy by Hend Salih
In ElFashir city located in the Northern Darfur region, Eid starts from the nearby oven where you could smell the pleasant smell of Eid cookies. People clean their houses and change the curtains and sometimes even the furniture to renew the look of their homes.
On the first day, a tremendous number of people would go to the nearby mosque to perform Eid prayer. You would see men, women and even young kids carrying their rugs on their shoulders and walking together towards the nearest open space beside the mosque; it seems like everyone prefers to pray outside the mosque.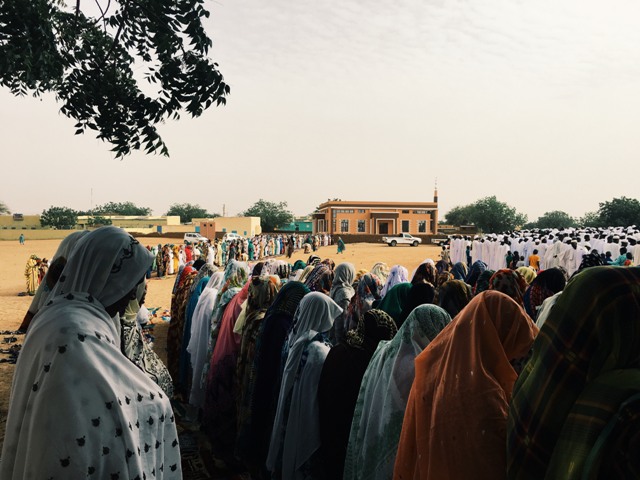 There is also this tradition of putting a rug on the ground on the way to the mosque. This is used to collect money donated by the people passing by and used for charity. Charity during Eid is one of the most wonderful ways to show compassion, solidarity and generosity; to help each other on this special occasion.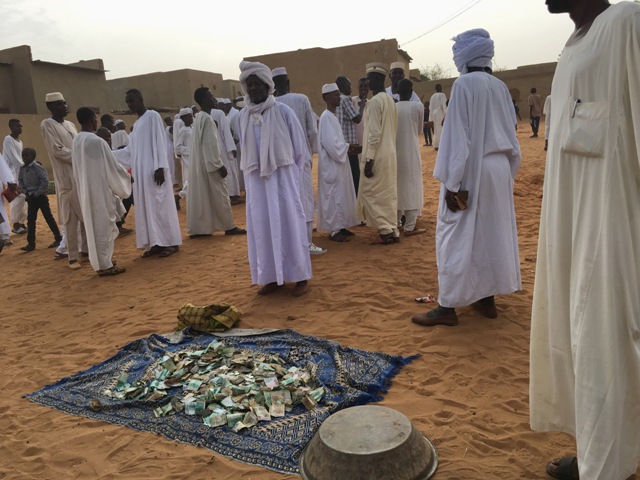 After finishing prayer, neighbors greet each other and exchange words of blessings, warm regards and wishes. Then people would go back to their homes and begin visiting their neighbors or receiving visitors to greet them as well. It's very important in ElFashir to visit everyone in their homes, because the direct engagement is part of the fabric of society. Visitors receive Eid sweets and cookies.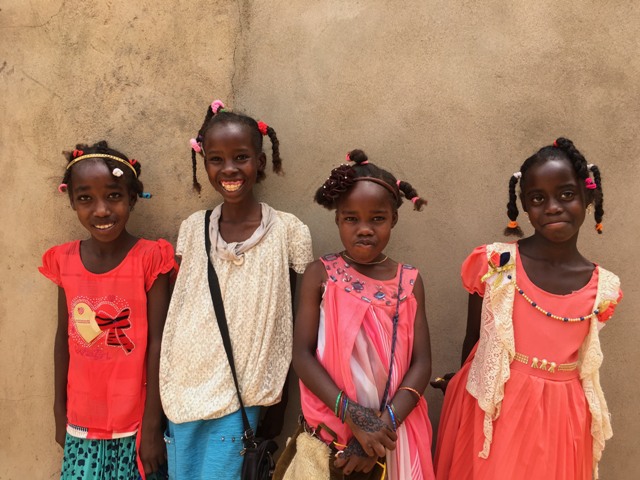 When it's time to have breakfast, women would have already prepared the traditional meal of Aseeda, but people in Darfur have a special way to serve it, presenting it in a plate called "gadah" held in a handmade bag of dry palm tree fronds called "Mandola".
On the second and third day, people continue to visit their relatives, and kids would go out in the streets dressed in new colorful clothes meeting their friends and walking around the neighborhood. Many would also go to parks and enjoy their time playing.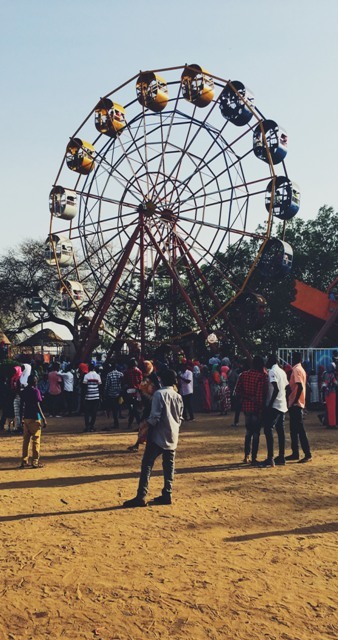 Eid in Elfashir represents compassion and love, the essence of warmth is well felt among people and transmitted to outsiders when they join in the festivities.